Thursday, October 31, 2002

You've all heard the urban legend about the Singaporean zookeeper who has to masturbate all the animals every day, right? Well apparently such activities are not all that far-fetched. Taronga Zoo here in Sydney has a male gorilla who isn't producing any offspring. Recently zoo management proposed knocking him out and having one of the keepers "manually stimulate" him. Unsurprisingly, they all refused ("It was too bloody dangerous," a zookeeper said last night. "What if he woke up?") and it's turned into a big industrial issue. So instead the poor guy is going to be subjected to something called "electro-ejaculation". Where's Binatang bin Goncang when you need him?

| | |
| --- | --- |
| | [1] |
Hmmm. Sixty-eight bucks (Australian) for a pair of panties? I wonder if I could pass for a Japanese schoolgirl.

| | |
| --- | --- |
| | [7] |
There was an informative Ask Yahoo today about "legal blindness". Apparently if your vision is worse than 20/200, you're legally blind. Curious, I took off my glasses and held a piece of paper with approximately one centimeter high writing on it (as per the instructions) two feet from my face. As expected, it was an impenetrable blur. So go me! I'm blind.


Wow. John found a spectacular picture of a meteor shower over Uluru (the big red rock in the outback). I'd like to see it in person someday.

| | |
| --- | --- |
| | [2] |
What Pulp Fiction character are you? I'm Fabienne. I'm pretty happy about that; she was my favorite female character. What can I say? I like pie. (Link courtesy of Brigita.)

Wednesday, October 30, 2002
| | |
| --- | --- |
| | [4] |
I still got it. I walked up to our local IGA to get some groceries today, which is always fun. (I worked in an American IGA all through high school and the very sight of the checkout girls' smocks gives me Nam-style flashbacks.) I was grabbing some cheese when I smelled cigarette smoke. I looked over to see this crazy lady I'd seen outside the store. She was wearing a big coat and looking around shiftily while she puffed on her cancer stick. (I don't think she was homeless, more like just poor and mean.) She set down her empty shopping basket and then ducked down one of the aisles. On a hunch, I followed and peeked down in time to see her stuffing items into her coat pockets. I also noticed that the IGA girls were on to her and had already posted a sentry to keep watch. Satisfied, I went to pick up some conditioner. The crazy lady ended up coming down my aisle, and (this is the creepy part) she walked by me really close and really slow. I think she was hoping to pinch my wallet, which I had safely stashed away. I sauntered away and picked up the rest of my stuff, then headed for the checkouts. As I was paying I saw her trying to duck out the entrance. The head checkout girl headed her off though and asked her about the items in her pockets. I listened as this woman exclaimed, "Oh! How could I have forgotten? I can't believe it!" She handed the stuff over and skulked off. Personally, I can't believe they let her go. You'd never get away with something like that in Wolcottville, Indiana.

I wasn't very good at spotting shoplifters when I started at the store. In fact, I was an easy mark because I was so trusting. We were the only store in a small town, so I got to know just about all the customers. One day a local lady came in and ended up at my register. She was poor and mostly bought alcohol, but she was friendly and I knew one of her grown-up kids. I'd even given her a lift home to her house once when it was raining out since she didn't have a car. Anyway, she came through my aisle with a cart and bought a couple items. She had a brown grocery bag with some stuff in it already, but she told me she'd already bought it. I trusted her completely. She paid for her stuff and headed out the door. As soon as she hit the parking lot, the manager swooped down. She'd watched her take a 12-pack of beer off the shelf and put it in the bag on the security cameras. Then she killed time until she could be sure I'd be at the register, knowing I wouldn't question her. They brought her in and called the cops. She was really upset and pleading that she wouldn't do it again, but they busted her anyway. I felt horrible and stupid that I'd allowed myself to be duped. There are only so many nice people in the world, and every time an asshole takes advantage of one there's one less. I was a lot more wary after that.


Cue the spooky music. It's time to start our Coraline discussion. Did it freak you out? Do you have nightmares about doughy-faced button-eyed scary people? Do you really, really want a cat now? (I do.) Enquiring minds want to know.

Note: As I'm swamped with work at the mo, I'll leave it up to you guys to start the ball rolling. I finished the book yesterday, so I'll jump in as soon as I can.

| | |
| --- | --- |
| | [3] |
What's with all the sex links lately? No idea. Anyway, one of the Snook's female(!) co-workers passed along this link, where you can see the Playboy centrefold from the month you were born. NOTE: This is definitely not work-safe! That said, mine (March '77) is pretty. The Snook's (July '76) is really weird looking. And what's with the random socks? Now I'm wondering if these are the French edition models (based on the URL). Anyone want to admit to knowing if that's the case? :)

| | |
| --- | --- |
| | [8] |
Is there anything Sarah Michelle Geller can't do? :) (Link courtesy of Ernie.)

| | |
| --- | --- |
| | [1] |
Congratulations to Kristen on getting her permanent residency. It sounds like quite the bureaucratic nightmare. (I went through something similar myself last February.) I liked her description of Singapore's "pension" fund system too. Very interesting. I could use an enforced savings system myself.

Tuesday, October 29, 2002
| | |
| --- | --- |
| | [4] |
I just discovered that my friend Nora from college (she was a fellow Honors Program geek) has a LiveJournal! It's weird how many of my real life acquaintances are now bloggers. I'm wondering if there'd be any interest in an ND alumni webring. What do you Domers think? I'm almost done with this work project (finally), so it might be fun to tackle afterwards.

| | |
| --- | --- |
| | [1] |
Bollywood crossed with Pride and Prejudice? Kickass.

| | |
| --- | --- |
| | [5] |
Sex. (Look away, Dad.) J.Go linked to this great collection of "Earth Erotica" photography. It's pictures of trees and geological formations that look surprisingly like naughty bits. Some of them are beautiful. I think a couple of them on a wall would actually look pretty cool. Now, while that link is probably okay to check out at the office, this one definitely isn't. It's a site from an Australian condom manufacturer that illustrates humorously-named sexual positions. (I didn't find it! The Snook's colleagues did.) Personally, the most disturbing part for me was how much the little naked people look like my Sims. (They make a lot of noise, too, so be warned.)


Check out these Halloween cookies my sister made! Scary bones and witches' fingers. Maybe if we all ask very nicely, she'll tell us how she did it...

Monday, October 28, 2002
| | |
| --- | --- |
| | [8] |
My sister sent me a link to this really cute Flash movie today. Put your headphones on so you can crank the music. :)

| | |
| --- | --- |
| | [4] |
This whole BCS thing is insane. Does anyone understand this analysis? Why in the world doesn't college football have a playoff tournament?

Sunday, October 27, 2002

Helpful tip: when you stay up til 3 in the morning to listen to something on the Internet, make sure your ISP hasn't scheduled a maintenance outage for that night. D'oh!

| | |
| --- | --- |
| | [3] |
It's two minutes to kickoff... and it's three in the morning. *yawn* Go Irish.

Update: HEART ATTACK.
8:30 into the game - Internet connection completely dies
8:32 - I frantically check every connection
8:33 - I run upstairs and restart the modem several times
8:34 - still dead
8:35 - I reluctantly wake the Snook, who has no ideas
8:40 - I try to find the number for our ISP to call and complain
8:41 - I am unsuccessful
12:00 - I call my friends in the US for a score update
End of first quarter - I give up and decide to go to bed
One second later - Internet comes back!
This game is a shocker already and it's only one-fourth of the way through. At least I'm awake now.

Game over! Oh my god. ND 34, FSU 24. (It should've been 34-10, but whatever.) The sun has risen on a world with Notre Dame championship aspirations. I'm going to go try to pry my contacts off my eyeballs and hit the sack. What a night.

Saturday, October 26, 2002
| | |
| --- | --- |
| | [2] |
RunningBlog: Running a mile in just over 11 minutes? Nine months of hard work...

Finishing 5K in 38:30, when it took me 45:44 last June? Four months of pounding on the treadmill...

Having one of the hard-core weightlifter guys congratulate me after my run and observe that I've lost a bit of weight over the past few months? Bloody priceless.

| | |
| --- | --- |
| | [3] |
Buffy makes you smart. I just received today's word of the day and it's "kakistocracy". Without even reading the definition, I knew that it meant "government by the worst of the worst." How did I know that? Season 3, Episode 3. The villain is a big guy with cloven feet named "Kakistos". Guess I'm done with the book learnin'!


A German tourist escaped the Bali blast only to be killed by a crocodile in Australia ten days later. Talk about bad luck.

| | |
| --- | --- |
| | [2] |
Rest in peace, Professor Dumbledore. That's really sad. I wonder who they'll get to replace him?

Friday, October 25, 2002
| | |
| --- | --- |
| | [7] |
Apple will be selling iPods in Best Buy and Target for Christmas. Damn. On one hand I think it's the best mp3 player available and I want everybody in the world to acknowledge that. On the other, if everybody's got one mine won't be so special anymore! It's the eternal Mac-enthusiasts paradox.

| | |
| --- | --- |
| | [5] |
Happy's Place: The E! True Hollywood Story. Ha! Not really. Actually it turns out that the show was just as innocent and corny as we all thought. I did get a kick out of Happy's anecdotes about the girl who peed on television and kids turning into "puke geysers". And hey! It turns out Steve Shine wasn't the voice of Froggy after all. Who knew? Man, this puts me in the mood for some Thundercats and Inspector Gadget reruns. (Link courtesy of Moire, who's also bitter about never having been on the show.)

| | |
| --- | --- |
| | [5] |
Friday Five:

1. What is your favorite scary movie?
I don't really like scary movies. I have an overactive imagination and they freak me out. I did force myself to see The Sixth Sense, though, and I liked that a lot.

2. What is your favorite Halloween treat?
Contrary to what my Mom remembers, it is NOT those marshmallow scary cat things (i.e. Peeps). I was always a fan of the mini-candy bar, preferably Snickers, Butterfinger, or Baby Ruth. Sure, they're more expensive than Bit-O-Honey (*shudder*) or Double Bubble (*horrors*), but a neighbor who hands out the good stuff is a neighbor who's not gonna get egged. Remember that, grown-ups.

3. Do you dress up for Halloween? If so, describe your best Halloween costume.
Not anymore. My best costume, the one that actually won an award, was "Large". That's right, the concept of largeness. Two of my friends and I were trying to come up with cheap costumes for the Senior Bar contest during our last year of college. We noticed that I was about a foot taller than the second girl, who was a foot taller than the third girl. Voila! We each grabbed a white T-shirt and wrote our designated letter ("S", "M", and "L") on the front. Then we just walked around in a group all night. We didn't win at the campus bar, but we did win third prize at the local gay bar's drag show! Ah, good times.

4. Do you enjoy going to haunted houses or other spooky events?
No. As I said above, I'm a big ol' scaredy cat. I much prefer sitting at home and watching all the Halloween-themed sitcom episodes.

5. Will you dress up for Halloween this year?
Extremely doubtful. The local bar where we play trivia is having a costume contest, but apparently it's just for scary costumes. And other than that, I haven't seen a single Halloween event advertised here. So no trick-or-treat for Kristy this year! :(


This eyeball thing is pretty fun. Gross, but fun. (Link courtesy of Brigita's boss's boss.)

Thursday, October 24, 2002
| | |
| --- | --- |
| | [2] |
The fourth episode of Survivor airs here tonight, and I've got the VCR set. (What one are you Americans on, anyway?) And check this out: I'm the #1 Google result for "I hate Robb"! Isn't that sweet?

| | |
| --- | --- |
| | [6] |
Silly Quiz Time: Which Fast Food Condiment Are You? I am mayonnaise. Mmmm, whole egg Atkins-friendly mayonnaise. Too bad my impulse is to dunk big starchy golden fries in it. (Link courtesy of Brigita.)

| | |
| --- | --- |
| | [14] |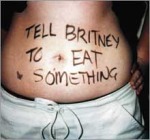 It's been awhile since we've worked up some righteous feminist anger, girls. Check this out. A reporter at the Newcastle Herald inspired a protest recently with his column about his distaste for "belly blubber" (i.e. girls heavier than Britney Spears that dare to expose their midriffs). Look, I'm no skinny minnie (yet) and I certainly don't go around flaunting my stomach. In fact, I think it looks ridiculous on most people. But how in the world can you read something like "At an age when girls should be striving to be pleasing to the eye, the male eye, these young women were going to serious lengths to expose an acre of wobbling excess. Haven't they looked in the mirror?" and not see red? What an ass. He sounds like such a troll, he probably shouldn't even be dignified with a response. That said, I love this photo of one of the protestors. How great is that? I'm making that my new tagline.


Last Christmas Ma Snook played us her Tom Lehrer CD, which I then copied and have been listening to ever since. He was a Harvard math professor that became famous in the 50's for his humorous songs and parodies. For some silly fun, check out this Flash animation that accompanies his song "The Elements". Extreme nerdy fun.

Wednesday, October 23, 2002
| | |
| --- | --- |
| | [3] |
About damn time! I called the bookstore today to gripe about my still absent copy of Coraline and they informed me it arrived two weeks ago. What?? Evidently I missed the e-mail or something. Anyway, the Snook picked it up on his lunch break and I should have it in my hands in a matter of minutes. It's a quick read, right? Is everybody on track to start the discussion in, say, a week?

| | |
| --- | --- |
| | [3] |
Check out these Harry Potter and the Chamber of Secrets character promo posters. What the hell is that next to Ron? Is that supposed to be one of the mandrakes? (Link courtesy of Steve.)

| | |
| --- | --- |
| | [5] |
I always wondered how old people keep their dentures in place. I never thought it involved a button though. *shudder* That's the funniest - and grossest - thing I've read in a while. (Link courtesy of Chris.)

Tuesday, October 22, 2002
| | |
| --- | --- |
| | [8] |
HOLY CRAP. The first Bowl Championship Series rankings are out and Notre Dame is sitting at #3! Can you believe that? We're one spot from playing for the national friggin' championship! (I think the fact that the BCS dropped "margin of victory" from the calculations this year helped us out a lot.) So I guess I'll definitely be pulling an all-nighter this weekend to hear the Florida State game. If any of y'all are at your computers during it, instant message me to keep me awake. :)


I posted another interview with Roald Dahl over at my Dahl site. He just cracks me up. I mean, he out and out lies! He's still claiming he got "shot down" over Libya during World War II, when in fact he ran out of gas and crash landed. He also pontificates on why he "never" wrote a novel, when in reality he tried one early in his career and it was a colossal flop. What a crotchety old egocentric man. (I did like the part where he ripped on the craptacular Willy Wonka and the Chocolate Factory.)

| | |
| --- | --- |
| | [1] |
They've finally started airing Vanilla Coke commercials here Down Under, and they all star... Chazz Palminteri. Seriously. Did he do them in the States too, or is this one of those "as-long-as-they-don't-show-it-in-America" type things?


The Snook's job has too many damn perks. First he got to see Spider-Man in a sneak preview weeks before I did. Now he tells me that he's been invited to a beer-tasting event hosted by a local micro-brewery tonight. He continues, "What's more, Nema (the marketing dude) has an invite for the Cleo magazine swimsuit pool party afterwards and invited us to that too. Hank [his co-worker] and I said no because we are whipped." Isn't that sweet?

| | |
| --- | --- |
| | [7] |
New Poll: How will you be celebrating Halloween this year? I'm feeling rather sad since it's not really that big of a deal in Australia. They don't even trick-or-treat! Apparently adults might have Halloween parties, but it's pretty strictly limited to "scary" costumes (which takes a lot of the fun out of it, I think). I haven't seen a *single* Halloween-themed item in the grocery store. No candy, no decorations, no pumpkins even! I might have to carve a squash just to satisfy my festive urge.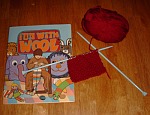 Check out what I learned today - I can knit! Well, I can cast on and do a basic stitch anyway, thanks to the groovy book Ma Snook sent me. Now I'm itching to do more. I definitely need a new bag, and there are some extremely cute patterns available on the 'Net. (I'm loving the first one and last one of those.) I also found some hats I might have to make for the folks back home for Christmas. These two look easy and stylish enough. And how cool would it be to make my sister a devil hat? She'd love that!


Congratulations to Kim of Fresh Hell on her wedding. Her site is the first weblog I ever read!

| | |
| --- | --- |
| | [4] |
This is the funniest thing I've seen in ages: Name That Beard! I got 7/10 correct. Be sure to have the sound on; the theme song (and the clips they play for each answer) are the best part. I shot Diet Coke out of my nose on the last one. :)

Monday, October 21, 2002
| | |
| --- | --- |
| | [2] |
Good grief. The nation is still mourning the Bali tragedy, and some psycho opened fire at a Melbourne university today. Two students were killed and five injured before others managed to tackle the gunman. Is it ever possible to get numb to this stuff?

| | |
| --- | --- |
| | [2] |
Hey Potter-philes! I found some news regarding possible titles for the remaining books. The story speculates that there may even be an eighth book on the way! (I think that's probably a remote chance, though. Rowling has always maintained that it would just be seven. But hey, maybe she wants her cash cow to graze a little longer...)

| | |
| --- | --- |
| | [8] |
Bugs. Everywhere.
I've been feeling particularly bug-phobic here lately, which is bad because it's springtime and the suckers are everywhere. The Snook thinks I should just learn to live with them, but I prefer the "kill-them-all" approach. I submit to the jury...
Moths. A couple of weeks ago I started noticing moths in our kitchen. I figured they'd come in the window from the garden. No big deal. They were annoying and I'd kill them, but they kept coming back in greater numbers. We've finally accepted now that we have a full blown infestation. The Snook cleaned out our cupboard tonight on the hunch that some neglected bag of flour was hatching the bastards. He ended up throwing out about twenty packages of food. Seriously. Four or five bags of rice, several bags of flour, barley, seeds, everything. The buggers were everywhere. We think we've gotten rid of all their hotspots, but I'll be watching closely to see if they return.
Ants. You know our little lemon tree in the garden? Some of the leaves look like they're being chewed on, so I examined it closely the other day. I discovered thousands of ants all over the plant! We think aphids are eating the leaves and the ants are milking the aphids (or something similarly gross). I don't know how to get rid of them without killing the tree. (The Snook says to pick them off, but I'm not going there.) Any suggestions? Oh, and apparently the ants are telling all their friends about the prime grub on our tree, because several new little ant hills have appeared between the garden tiles. Again, I use the term infestation. I'm gonna declare war on them, I swear.
Mozzies. Ah, the yearly ritual announcing the coming of summer: the first mozzie bite on my forehead. They're not too bad right now (courtesy of the drought), but there have been enough to annoy. We need a new mosquito net for our bed. The only problem is that most of the ones I've seen for sale are the round "hoop" kind. We've got a four poster canopy bed, so we need a square one (preferably with doors on each side). The futon store up the road has one, but it's over $200! I'm thinking there has to be a cheaper solution. Time is running out though, and if I get many more bites my sense of self-preservation will trump my frugality.
Cockroaches. I don't think I'd ever seen a cockroach in my life til I moved to London. You just don't get 'em out in Indiana. Here in Newtown they're an accepted fact of life. It's an old neighborhood with lots of very old houses. Again, I've been told I need to just accept them. So far I've only seen two in this house: one on the floor in the bedroom (which I squished with a shoe), and one on the freakin' corner of my desk. The problem is, Australian cockroaches are HUGE. They look like the fake anthropomorphized ones you see in commercials. They're scary. I've decided to remain anti-cockroach. I shall be ever vigilant against their encroachment.
See what I mean? I feel surrounded by creatures all the time. (And you know how I am about wildlife.) I don't have OCD, and I don't require that my home be completely sterile. But is it too much to ask that the Great Outdoors remain, you know, outdoors??

Sunday, October 20, 2002
| | |
| --- | --- |
| | [2] |
You would not believe the hoops I had to jump through in order to listen to the Notre Dame game over the Internet today. *sigh* They better win.

UPDATE: Victory! Now the question is, should I actually try to stay up til 3 a.m. next Sunday to hear the Florida State game? I'm thinking yes.

Saturday, October 19, 2002

There's nothing like a rock concert to make you feel both young and old simultaneously. The Snook and I went to see Goldfinger last night for their first Sydney visit in seven years. On one hand it's fun to listen to loud rock music and drink beer and dance. That's the "young" part. But on the other hand...
Mosh pits are so ten years ago. We actually stood in the back of the theatre just to keep away from the muscle-bound lunkheads who wanted nothing more than an excuse to beat people up. Yes, I feel very sorry that some of you weren't old enough to mosh in the 90's, when it was in fashion (though still annoying). Please find a new self-destructive habit.
If you insist on crowd surfing, please note that you should keep your body rather stiff. Girls who just flop around limply look stupid.
Concentrated cigarette smoke now makes me feel physically ill. I don't like this. I used to like being in smoky pubs. How far I've come from London...
That part where the band pulled a guy out of the audience and challenged him to eat a Twinkie out of the drummer's ass? And the guy did it? Yeah, that was disgusting.
See what I mean? I wanted to go have a hedonistic evening and embrace my generation, but instead I felt old and alienated and surrounded by assholes. Is it going to be like this from now on? Maybe it's time to trade in the steel-toe Docs for a season pass to the opera.

(That said, the music itself was pretty good. They played all my favorites: "Superman", "Here in Your Bedroom", "Mabel", and "99 Luftballoons" complete with the German verse. That was pretty sweet.)

Friday, October 18, 2002
| | |
| --- | --- |
| | [2] |
Friday Five:

1. How many TVs do you have in your home?
Just one. I think the Snook's got a TV-tuner card for his computer somewhere though, so theoretically we could watch telly upstairs too.

2. On average, how much TV do you watch in a week?
Not much. Since we've got an office and I've got a desk, I'm not sitting with the laptop in front of the TV 24/7 anymore. Also we get really crappy reception in the new house and I get tired of fiddling with the rabbit ears. Mostly we just watch when we eat our dinner. I'll occasionally watch some during the day while I'm quilting, but more often I'll pop in a movie. Overall it's probably less than 10 hours a week. We're toying with the idea of getting cable though, which would probably increase that total quite a bit. (And of course, I still dream of having a TiVo.)

3. Do you feel that television is bad for young children?
Not by itself. I watched TONS of TV as a kid. I'd get myself up at 6 am on Saturday mornings and watch cartoons for hours. I watched all the primetime shows every night. My brain is crammed with plotlines from crap 80's sitcoms. And I turned out okay! (The only TV-related problem I had was that my favorite TV-watching position was kneeling with my legs splayed out. Eventually it started to make me pigeon-toed. The doctor told me to sit Indian-style, I complied, and the problem fixed itself.) Of course, when I wasn't watching TV I was reading obsessively. I think that's where a lot of kids go wrong. TV's great as long as it isn't the only form of mental stimulation you have.

4. What TV shows do you absolutely HAVE to watch, and if you miss them, you're heartbroken?
None right now. This was done by necessity. Whenever I get obsessed with a show, I inevitably get frustrated and pissed off from missing episodes. It's not worth getting worked up over. But at various times in my life, I would've answered Friends, Days of Our Lives, Six Feet Under, Survivor, and Eastenders. (Of course, a TiVo would mean I'd never have to miss anything. I could reclaim my TV love. Noooo, I'm not bitter or anything.)

5. If you had the power to create your own television network, what would your line-up look like?
What a great question. During the day, my channel would have nothing but soaps (Days of Our Lives and Eastenders) and lifestyle programs. There'd definitely be a lot of Changing Rooms, Ground Force, Two Fat Ladies, The Naked Chef, The Frugal Gourmet, and the Great Chefs series. And probably a couple quilting shows too. There would definitely be a comprehensive news program at 6:00 every night, anchored by a non-bimbette female newscaster and, say, Tom Brokaw. Primetime would be filled with Friends, Malcolm in the Middle, Six Feet Under, Sex and the City, The Simpsons, South Park, Dawson's Creek, Buffy, and Angel. Late at night I'd show old movies and music videos. On the weekends I'd show Notre Dame football games, the Antiques Roadshow, and This Old House. Outside of football season I'd show more movies. Weekend evenings would be for comedy: Saturday Night Live, The Sketch Show, Crank Yankers, Life Support, The Kumars, and Black Books. Every Sunday night would feature another excellent BBC documentary, preferably one about history and starring my boyfriend Simon Schama.

Of course, if I had a TiVo I wouldn't need to run my own channel, since I'd have all the shows I want anyway... *throws self out window in fit of TiVo-denied rage*


I just realized that the beautiful little Newtown Mission Church has a website. It's really well done. I especially like the random images that appear at the top. This one is a fragment of a huge mural opposite the church. It depicts Martin Luther King Jr. and a view of the Earth from space. This one shows the flower shop near our old apartment and a bit of another large mural, this one a huge map of Africa. It's on the side of a North African restaurant. I see these things every day but rarely stop to consider how beautiful they can be. It's funny how seeing just part of an image can make you appreciate the subject more.

| | |
| --- | --- |
| | [8] |
Survivor: Thailand just finally debuted down here in Oz last night. I wasn't going to bother to watch it - seeing as how it will be impossible to avoid spoilers, what with the U.S. show weeks ahead - but I ended up getting sucked in anyway. I hate Robb. That's the only strong opinion I've formed so far. Seriously, he's just such an ass. Anyway, after the episode they ran a promo for this Saturday, when they're going to show the next two in a row! So maybe the plan is to get caught up to the U.S. real quick. I hope so, otherwise it's going to be a real trial to visit certain sites and withstand the temptation to be spoiled!

Thursday, October 17, 2002

I've been experimenting with this low-carb muffin recipe. It's pretty good. Yesterday I added a couple spoonfuls of peanut butter to the batter, which turned out really well. Today I tried putting in some frozen blueberries (thawed, of course) and some cinnamon. They tasted great, but I couldn't get them out of the muffin pan in one piece. The bottoms stuck and the tops pulled off. What am I doing wrong? I sprayed the tin with "Butta" (that's seriously what it's called), which is basically a "Pam"-like cooking spray. Should I use something else? Am I baking too long/not long enough? Let me know if you have any guesses. Meanwhile I'm going to have to (regrettably) eat all the leftover yummy muffin bits stuck to the pan. Pity me.

Wednesday, October 16, 2002

Success! In a stunning reversal of blonde stereotype, I helped our trivia team to smashing victory tonight at the Marlborough Hotel. My contributions included the Polish unit of currency (the "zloty"), the mailman from Cheers ("Cliff Clavin" - I love the American TV questions), and the member of the British royal family currently appearing in court ("Princess Anne", because her dog bit somebody). We won a case of beer. Sweeeeeet.

| | |
| --- | --- |
| | [4] |
This article indicates that the Army's going to start going through its records looking for people with sniper training. I was talking to my Dad about the murders the other day, though, and based on our conversation I think that's kinda unnecessary. Dad's a deer hunter and he knows a fair bit about guns. Given the distances and the gun this guy is using, hitting his target would be fairly easy. Anybody with a laser sight and a stand of some sort could probably do the same from 150 yards. This is not a comforting thought. We like to think that the "sniper" is some well-trained psycho that we can easily identify and catch, and therefore remove the menace from society. I think it's much scarier to acknowledge the reality that what this guy has accomplished isn't that difficult, and there's not much to prevent the next nutjob from doing the same.

| | |
| --- | --- |
| | [17] |

Bring on the blonde jokes!
Yes, your intrepid weblogger has once again gone blonde. I went blonde back in college, but I didn't have the money to pay a salon for upkeep so I always ended up tending the roots myself (which meant I had dried out straw for hair). Then came the Red Years, which lasted throughout my stay in London. It was a bit heavy and oppressive, much like the English weather. Lately here in Oz I've been sitting in the sunshine and thinking that I wanted to be sunshiney myself. So today I took the plunge. My hairdresser convinced me to go with "foils", which is where they take tiny sections of hair, coat it in the dye, and wrap it in aluminum foil to keep the heat in. I was a little skeptical how I was going to be blonde when he only seemed to be dying half my hair. But I shouldn't have doubted; it turned out great. So bring on the blonde jokes! I can take it. :)

(I would've been shy about posting a picture except that my sister - who yesterday saw a recent pic of me - said that my face had gotten a lot thinner and that it looked good. So I'm in a feeling-pretty kinda mood.)

Tuesday, October 15, 2002
| | |
| --- | --- |
| | [1] |
The apocalypse is upon us. Roger Ebert likes an Adam Sandler movie. What a weird article though. Paul Thomas Anderson sounds like a total nutbar.

Monday, October 14, 2002
| | |
| --- | --- |
| | [1] |
Britain has re-imposed direct rule on Northern Ireland. Suddenly not living in London sounds like a very good thing. Shall we take bets on how long it'll be before the IRA blows up Hammersmith Bridge? (They've tried several times before.)

| | |
| --- | --- |
| | [1] |
web-goddess: where my navel-gazing meets your voyeurism!

It was a beautiful sunshiney day and I was filled with domestic energy. After cleaning the whole house, I was inspired to finally pull out the digital camera and document our dwelling. Thus at long last, pictures of our house are now available for your perusal. That should make the folks happy. Just try to ignore the dust bunnies in the corners... :)

| | |
| --- | --- |
| | [6] |
I just came from the grocery store where I happily discovered that Vanilla Coke is finally available in Australia. I'm tasting it for the first time right now. It's... surprisingly good! I read that some people thought it was overpowering or chemical-ish, but I think it's just right. Of course, as sugar is a no-no on Atkins, it might just be the shock of having my first "real" Coke in three months. Do they have a Diet Vanilla Coke? They didn't have it at my store. If they do, I'm all over that stuff.

Update: ACK! I just realized that the 600 mL bottle (of which I drank the whole thing) has 66 grams of carbs, 99% of which come from sugar! That's three times the recommended Induction limit! No more Vanilla Coke for me til I locate Diet.

| | |
| --- | --- |
| | [5] |

Saturday the Snook and I were strolling through Newtown when we saw this book in a local shop window: Gordon's Got a Snookie! How cute is that? We went in and read it. It's a picture book about the new male gorilla at the zoo, whose arrival has all the other animals excited. When they see he has a snookie (a security blanket) though, they laugh at him and make fun of him. He ends up all by himself hugging his snookie (because a snookie is something you hug when you're all alone and you want your mommy). But then one day the baby gorilla falls in the water and Gordon uses his snookie to save him. All the animals think he's a hero and he gives them all pieces of the snookie. Isn't that sweet? I'm glad I have a Snookie. :)

| | |
| --- | --- |
| | [1] |
The Snook and I were watching Star Wars yesterday and we started discussing the worm that lives in the Death Star trash compactor. I was telling him about the McSweeney's article that examines the implausibility of the Empire's waste management system. As we pondered what the worm was doing there in the first place, we both suddenly exclaimed in unison: "Worm farming!" Who knew the Empire was into vermicomposting? :)

| | |
| --- | --- |
| | [13] |
"It has been our own, in a sense, 11th of September; it's a tragedy."

More than 180 are feared dead in the Bali nightclub bombing. Is this getting any play on foreign news outlets? Here in Australia, it's being treated like it was domestic terrorism. Bali's pretty close and to Australians, it's like the Ibiza of this hemisphere. Everyone goes there for their big vacations. I read an estimate that 75% of the wounded are probably Australian. Several community football teams were there celebrating the end of their season. This will probably end up being the greatest loss of Australian life during peacetime. I thought we were away from it all here. I thought by avoiding Europe and the U.S. we'd be free from the bombings and the anthrax and the snipers and the threats. Nope. Sometimes it just sucks to be a human.

Sunday, October 13, 2002
| | |
| --- | --- |
| | [2] |
RunningBlog: Good luck to Jeff and Tricia, who will be running the Chicago Marathon today. I'm just in awe. These two are my new running inspiration. In honor of their feat, I pushed myself to an all new personal best (distance-wise) today: four miles! Along the way I managed to cut another half-minute off my 5K time. I can't believe I did it. It wasn't that hard, either, because I tried a new technique: "walk breaks". Basically, I always thought that walking was, like, cheating. I didn't know it was a legitimate strategy til Tricia linked that that guy's site last month. So I tried it. One minute walking for every ten minutes jogging. And it worked! I found myself running at a faster speed because I could tackle each one in discrete units. I'm still a slowpoke, but I'm getting better. I feel pretty good.

(Did you notice how I managed to turn a little "Good luck" message to Jeff and Tricia into a post all about me? *sigh* I blog too much.)

Saturday, October 12, 2002

Friday Five:
I don't like these questions so much. I'm too indecisive.

1. If you could only choose 1 cd to ever listen to again, what would it be?
Ugh. There's no way I could pick just one. It would have to be a mix CD that I burned myself of all my favorite songs.

2. If you could only choose 2 movies to watch ever again, what would they be?
Pride and Prejudice and the Star Wars Trilogy. (I can count Episodes 4-6 as one movie, right?)

3. If you could only choose 3 books to read ever again, what would they be?
Jeez. No clue. Seeing a pattern here? If I absolutely had to pick... To Kill a Mockingbird, The Stand, and a book of Greek mythology. That covers a lot of ground.

4. If you could only choose 4 things to eat or drink ever again, what would they be?
This one I like. 1) Mountain Dew. 2) My aunt Berb's chicken and dumplings. 3) The Snook's chicken risotto. 4) McDonald's french fries. *dries drool off keyboard*

5. If you could only choose 5 people to ever be/talk/associate/whatever with ever again, who would they be?
What, you expect me to answer honestly? My family reads this site! Actually, if you're talking face-to-face association, I don't think I even have five people here that I see on a regular basis. There's the Snook... and that's it. Yeah, I really need to make some Australian friends.

Friday, October 11, 2002
| | |
| --- | --- |
| | [2] |
Ladies and Gentlemen, I give you... Punk Kittens. That's the funniest Flash I've seen in ages. Be sure your volume is cranked up LOUD so you can rock out. And be sure to watch for the little guy stage-diving on the left.

And after that, check out this one for some surreal-ness. Say it with me kids: "dirigiberbil". (For you Yanks, Mark Lamarr is a UK comedian and Jarvis Cocker is from Pulp. You should recognize the third guy. :) )


The Chicago Sun-Times has a great online photo gallery. I particularly liked Richard Chapman's series of pictures of primary colors he found in the Loop.

| | |
| --- | --- |
| | [3] |
I just fixed a tiny bug in my "Roll Your Own" PHP comment system. Basically I had a random ")" on line 45 of comments.php. If you're trying to implement the code and that line's giving you errors, that's probably the culprit.

Thursday, October 10, 2002
| | |
| --- | --- |
| | [3] |
Literary issues...
I finally managed to track down the text to a very elusive and rare Roald Dahl short story entitled "In the Ruins". I am absurdly proud of this. I like being an expert at something. Granted, it's not in a very lucrative field, but I take some pride in the notion that (other than his relatives and biographers), I probably know more about Roald Dahl than anybody else on the planet. Isn't that nuts? The thing is, it's gotten to the point where I don't actually enjoy his books anymore. He's an academic challenge for me. I started the site as an exercise to learn HTML and produce some content, but somehow along the way it turned into something else. It's like a job now. I do it because nobody else does and I think somebody ought to. There's an odd feeling of possessiveness involved. Dahl is mine.

Which reminds me, I recently read A.S. Byatt's Possession, which (among other things) is about the "cult of the author" and the way fans/critics/scholars deconstruct and construct writers' lives. I identified with a lot of it. There's quite a thrill associated with discovering something the "average" fan doesn't know. I surf eBay and I have to restrain myself from the impulse to buy every crap piece of Dahl-iana that's on offer. I don't need the stuff, but the urge to possess everything is powerful. I found the character of Mortimer Cropper distasteful yet sympathetic. There but for the grace of God (and lack of a lot of money) go I.

To bring it back to "In the Ruins", this story has only been reprinted a few times. It's obviously not one that Dahl or his family felt would contribute to his legacy. So should I have bothered tracking it down? Do literary scholars have any responsibility to respect their (dead) subjects' privacy? Is it wrong to make museum pieces out of someone's personal items? I'm rambling. I think about these things though.

(Oh, and if you decide to read the story, be forewarned that it's pretty gruesome. Best not read it right after lunch.)

| | |
| --- | --- |
| | [7] |

The Snook and I had a visit from the Office Supply Fairy this morning. The new desk chairs we ordered last weekend have finally arrived! This is a view of my office work area right now. See the black chair over on the far right? That's the crappy IKEA one we bought months ago. It's still brand new. You know why? BECAUSE IT HURTS YOUR ASS. Seriously. It's the most uncomfortable thing I've ever sat on (including picnic tables and the stationary bikes at my gym). Recently we'd been using the wooden chairs that came with my desk (technically a table), which can be seen sitting on either side against the wall. They're pretty uncomfortable too. I made some stylin' little red foam cushions for them, but it didn't help a lot. Now we've each got our own Cogra Task Chair, which are comfy and rolly and supportive and everything else you want a work chair to be. Plus I think they look kinda tomorrow with that aluminum base.

| | |
| --- | --- |
| | [2] |
Slashdot recently linked to this Slate article that predicts the imminent demise of TiVo. As many folks pointed out in the comments, Slate is owned by Microsoft, who of course want to promote their own DVR technologies (assumed to be some sort of an X-Box add-on). So it's the usual FUD. Personally, the comments from all the happy TiVo owners have made me even more eager to buy my own. One problem - they're not available in Australia! So I sent off yet another e-mail to TiVo headquarters begging them to offer them here. It seems like a perfect opportunity - they've already got the PAL unit working (that's what the UK uses), they don't have to translate anything, and there are several large cable companies here (i.e. Optus and Foxtel) who would probably love to do a combination-box. So what's the hold-up, TiVo? They better put me out of my misery soon. The leaners are makin' me crazy!

| | |
| --- | --- |
| | [1] |
Wow. It hasn't been getting a lot of press - I assume that it's getting lost among all the sniper and Iraq news - but apparently Australian police are close to arresting someone for the murder of Peter Falconio, the British backpacker that was ambushed with his girlfriend in the Outback over a year ago. I wonder if we'll finally find out what really happened out there.

| | |
| --- | --- |
| | [3] |
Apparently Russell Crowe's Aussie girlfriend Danielle Spencer is just starting a month-long singing engagement at the Sandringham Hotel, which is about a block away from our house. Hmmm, maybe we'll have to try to see her perform. Russ might show up!


The Tiroler Hutte has a website. For some of you, that fact will blow your mind. I'm just pissed I never saw the "Cow Bell Cabaret".

Wednesday, October 9, 2002
| | |
| --- | --- |
| | [1] |
Happy (belated) birthday to Matt at Scrubbles! (On a related note, the Snook discovered a retro furniture shop a few blocks away that looks like exactly the type of place Matt and Christopher would run. I've got to take a picture so you can see what I mean. I covet the pristine pink and gray 1950's formica kitchen table set in the front window. *sigh*)

| | |
| --- | --- |
| | [3] |
Wow. Moire found a review of a film about Amish teenagers. It sounds fascinating. I can't believe there's so much I don't know about them, despite the fact that they're everywhere in Lagrange County. Apparently they don't baptize any kids, because you're supposed to consciously choose to be in the religion. Thus teenagers go through a period where they can "try out" all the pleasures of mainstream society ("the Devil's Playground") before committing themselves fully to the Amish life. Some of them don't make it back though.

| | |
| --- | --- |
| | [1] |
The Snook and I need to go on the Shake Ya Ass Dance Cruise of Sydney Harbour. Seriously. Don't you think?


Wow. Is it really only 53 days til Harry Potter and the Chamber of Secrets comes out? That's not long at all! The Herald's got some nice pictures that I hadn't seen before. Draco's Dad looks like Celeborn the elf from Lord of the Rings. Kenneth Branagh looks pretty good as Gilderoy Lockhart (though I still think Hugh Grant would've been better). And as I said before, Tom Riddle is hot.

| | |
| --- | --- |
| | [2] |
The Lovely Bones discussion is still going on, for those of you that read it. If you haven't graced us with your opinion yet, drop in. And don't forget, we're supposed to be reading Neil Gaiman's Coraline for this month! (*grumble* Still haven't gotten my nice illustrated copy yet... *grumble*)

| | |
| --- | --- |
| | [3] |
Snookums sent me this fun movie quiz this morning. It shows thirty film scenes with the actors digitally erased. How many can you identify? Together we managed to get nineteen. Here are the folks that made it. They've got some others if you're really bored. (Warning: the first link is a 300K Excel file. I'll host it for a while so y'all can grab it, but if tons of folks start linking to it, I'll take it down. So get it while it's hot!)


Thanks for everyone's commiseration. The work disaster turned out to be not as bad as I anticipated. I still had to re-do everything, but it was easier the second time and I even improved it a bit. The biggest pick-me-up was provided by Mama Snook, who sent me some knitting needles, a ball of yarn, and a groovy kids' book entitled "Fun With Wool." As soon as I get the quilt done, it's time to tackle knitting!

Tuesday, October 8, 2002
| | |
| --- | --- |
| | [3] |
And the fun keeps coming.
Before getting started on the task of rebuilding two weeks' worth of work, I thought I'd spend a few relaxing minutes in the garden. I watered the flowers and checked on the new baby lemons. I dampened down the worms and observed that another crop of mutant pumpkin seeds have sprouted. Then, satisfied that I could face the day, I replaced my watering can near the worm farm and stood up with confidence... and whacked my head on one of our big hanging ceramic planters full of new flowers, which promptly fell off the wall and shattered before my feet.

The universe is conspiring against me folks. I've got some bad karma goin' on and it's probably best if I sequester myself for a while til it goes away.

Monday, October 7, 2002
| | |
| --- | --- |
| | [5] |
ARRRRGGGGHHHHHHH!


I just lost the last two weeks of database work I did on the project I'm contracting. "Upset" doesn't begin to describe my state at the moment. "Frantic and wailing" is more like it. If anybody needs me, I'll be drinking my face off for the rest of the night before trying to pick up the pieces tomorrow.

| | |
| --- | --- |
| | [2] |
Cuteness overload. Check out these pictures of new baby animals born in Australian zoos. I want a baby koala, Daddy!

Sunday, October 6, 2002
| | |
| --- | --- |
| | [3] |
RunningBlog:
Weekend Sporting Highlights:
Notre Dame defeated Stanford 31-7 for their fifth straight victory of the season. All my girls were at the game. Man, that would've been fun. Go Irish!
The Sydney Roosters won the Rugby League Final over the New Zealand Warriors 30-8. I watched the second half and it was awesome. Good on 'em.
I ran the 5K in 41:50, lopping a full four minutes off my previous time. I know that's a horrendously slow pace for some of you runner types, but I'm just so happy that I was able to keep moving for that long without keeling over. In fact, I felt really, really great tonight. My lower back strain is getting better, and I didn't have to stop and stretch it til I hit the two-mile mark. Then I stretched it once more before the final sprint. I won't be running any marathons anytime soon, but I think I've gotten over my hatred of the sport. I can do this!
For any Aussies reading along, have a great Labour Day tomorrow. Unfortunately a day off work doesn't mean much to us self-employed types. :)

Saturday, October 5, 2002
| | |
| --- | --- |
| | [2] |
On Monday I shall be wearing red panties (if I can find some at Kmart, that is). You should too!

| | |
| --- | --- |
| | [10] |
Mary, Mary, quite contrary
How does your garden grow?
"I live with my brat in a high-rise flat,
So how in the world would I know."
-- Roald Dahl

My garden is being quite contrary at the moment. The Snook and I are trying to grow basil in a big pot. We bought seeds and special potting mix for it and we've been diligently watering them... and the damn things just won't grow! At the same time, I've got huge freaky mutant albino baby pumpkin seedlings sprouting in my worm farm thanks to the damp conditions and the fact that we don't have enough worms yet to keep up with our vegetable waste. (The Snook says they'll die eventually from lack of sunlight, but they still creep me out.) Some farmer I am. Next time I plant herbs, I'm gonna plant them in the composter!

| | |
| --- | --- |
| | [7] |
Can you identify these computer screens from movies? I only got 6 out of 12 correct.

Friday, October 4, 2002
| | |
| --- | --- |
| | [2] |
Friday Five:

1. What size shoe do you wear?
I wear a 9 1/2 in U.S. ladies' sizes. I've given up on knowing what that equates to in any of the other countries I've lived in. I find that if you ask a salesperson, they can usually help you to convert.

2. How many pairs of shoes do you own?
Let's see... Combat boots, knee-high dress boots, clompy black oxfords, neat black dress loafers, navy dress flats (I should throw those out; I never wear them), panda mary janes, fake Birkenstock sandals, two pairs of flip-flops, two pairs of sneakers, and my gym shoes. So that's twelve. I did have some more in London that I gave up rather than ship (and four of the pairs I have are ones I bought here). That's really not a lot, considering.

3. What type of shoe do you prefer (boots, sneakers, pumps, etc.)?
For comfort, sneakers or gym shoes all the way.

4. Describe your favorite pair of shoes. Why are they your favorite?
Hmm. I'm gonna go with the pandas, just for the novelty factor. I really wasn't sure when I bought them, but now I love them to bits. Some random girl e-mailed me saying she'd seen them on this site and - as she was the "world's biggest panda collector" - she had to have them. Unfortunately judging by the manufacturer's site it doesn't appear they make them anymore. (They do make some bitchin' other ones, though, like the cat mary janes, which I also covet.) I told her that, and she then offered to buy mine. I turned her down. Somehow knowing that I've got the only pair anyone has ever seen makes them just a little more special. :)

5. What's the most you've spent on one pair of shoes?
It would probably be a toss-up between my black leather knee-high dress boots and my Doc Martens. I bought both pairs in England and I think they were each roughly about seventy quid. That's about $120 US. Of course, on the other end of the spectrum you have my $3 pair of Kmart flip-flops.

| | |
| --- | --- |
| | [3] |
School Disco starts in Sydney tomorrow. *shudder* They're even bringing in a former Neighbours star to promote it.


This Herald article ("Greer attacks abortion pill instead of backing it") makes it sound like Germaine Greer suddenly went all anti-choice. Instead she just points out that it's a procedure nobody wants to go through and therefore the best action is to try to reduce the number of women wanting/needing one. Sounds pretty sensible to me.

| | |
| --- | --- |
| | [10] |
Gym Weirdness
Ahh, I knew the gym would distract me from that mess. Today's observations:
I counted three people wearing jeans. THREE! People who wear jeans to work out always remind me of the stupid kids that would forget their gym clothes in junior high. Please, just go to Kmart and buy some $3 cotton shorts.
Of course, what's acceptable workout wear to one person might not go over so well with everyone else... like the little old Asian man's sweatpants that read "SHIT HAPPENS" really big down the leg.
Sometimes people have obsessions with particular parts of their bodies that you just can't help notice. Today's exhibit was "Tricep Man". This guy worked just his triceps for, like, half an hour straight. He wasn't a big bodybuilder either, just a normal skinny-ish guy. Granted, he had huge freakin' triceps, but coupled with his scrawny legs he looked like an alien. (Another common obsessive type are the girls who do nothing but work on their abs.)
The reincarnated Mahatma Gandhi goes to my gym, which is cool. He wears big yellow Hawaiian-print jams, which is not.
Personal space is a very tricky issue at the gym. In the early evenings, it can get pretty crowded in there. I try to maintain my distance, though, given how little some people wear, how little I know them, and how much I (or they) smell. Most everybody else seems to follow the same unwritten guidelines. Today, however, I was on the floor doing my crunches and stretches, and when I stood up I noticed that this girl was sitting right behind me. She didn't have her back to me either; she was facing me. Like one foot away. With lots of other space around. I don't even know how long she was there. She could've reached out and given me a massage. It was really creepy.
Question: do guys get naked in the locker room? I mean, I know they shower and stuff so they must get naked at some point, but do they make a big show out of it? I swear, both gyms I've belonged to (here and in London) have been full of women who just love to walk around the locker room in the buff. I just don't have that level of comfort with public nudity. Maybe it's an "outside-the-U.S." thing. Is it?
I feel so much better now! :)

| | |
| --- | --- |
| | [6] |
Oh my gosh. This Cornfusion Corn Maze looks like the funnest thing ever! I'm seriously going to try to do this the next time I go home to the Midwest. Who wouldn't want to run around in a maze of corn that's the size of six football fields?! (Link courtesy of TD, who's already been there.)

| | |
| --- | --- |
| | [2] |
Were you offended by the 9-11 inspired "Tumbling Woman" sculpture? Then wait'll you see the fruit cake.

| | |
| --- | --- |
| | [11] |
I am a raving feminist. Go back me up, girls.

Thursday, October 3, 2002
| | |
| --- | --- |
| | [5] |
Tears of joy, folks.
Tonight we went out to dinner to the little Mexican place around the corner. I wore my favorite black skirt, the one that's been too tight to button for the past year. Now it fits with room to spare. I don't care if I'm a pod person; I want to have Dr. Atkins's baby. (Well, not really, 'cause that'd make me all fat again. But I'd make him a quilt.)

| | |
| --- | --- |
| | [3] |
A woman gets on a bus with her baby. The bus driver says: "That's the ugliest baby that I've ever seen. Ugh!" The woman goes to the rear of the bus and sits down, fuming. She says to a man next to her: "The driver just insulted me!" The man says: "You go right up there and tell him off – go ahead, I'll hold your monkey for you."

And that, my friends, is the official funniest joke in the UK. Hey, it made me laugh. This site collected jokes from people for over a year and asked visitors to rate how funny they were. Personally, I thought the overall winner sucked, but your mileage may vary. Oh, and some of their statistics are interesting. (Tara D, you gotta work a duck into your act, I'm tellin' ya!)

| | |
| --- | --- |
| | [1] |
Tricia's trying to find out the origin of the word "spendy" (slang for expensive). Have you heard this term used? Where? Let her know.

Wednesday, October 2, 2002

Wow! I just found out that our neighborhood, Newtown, has a website! It's mostly crap, but I love the home page. The information about the history of the community is pretty good too.

| | |
| --- | --- |
| | [7] |
As if that game weren't bad enough, Snookums just sent me this optical illusion. My mind is officially blown for the day.

| | |
| --- | --- |
| | [11] |
Bookworm is my new obsession. My highest score so far is just over 150,000. It's also sucked two hours of my life away. Be warned - this game is extremely addictive!

| | |
| --- | --- |
| | [4] |
Disheartening news, ladies. Apparently a study has concluded that breast self-exams haven't really been that effective in lowering breast cancer death rates. That sucks.

Tuesday, October 1, 2002
| | |
| --- | --- |
| | [7] |
New Poll: What's your favorite part of the county fair? I've been getting pretty homesick listening to my family talk about all the festivals going on at home. I'd kill for an elephant ear right about now.


Another Blogger Union: Steve wrote a touching essay on the occasion of his first wedding anniversary. He and his wife Lyn met online a few years ago. Here's the part I really related to:
We disagree often, but as she observes, we agree on the large outlines of so many things that when we do find an edge case that we disagree on, it can seem more important and become more contentious than it really ought to be. Each of us can't believe the other doesn't see the obvious illogic of his/her position since s/he's usually so sensible... The trick is to remember that it's usually such a minor thing we're sparring over. And I'm grateful that's all it is.
I'm going to try to remember that the next time we get in an argument about the ethics of direct linking on the Internet.

| | |
| --- | --- |
| | [2] |
Buffy the Vampire Slayer: Theologian of the Year. I really enjoyed that article. See, that's what makes the show so great. You can read it in so many different ways. There's just a depth there that you don't get in shows like Friends or Everybody Loves Raymond. And even though I didn't like the 4th season so much (we just finished watching the DVD), I can still see what the producers were trying to achieve. Adam was boring, but that doesn't negate their attempt to contrast Buffy's "supernatural" style of fighting evil with the government's "technological" approach. It was a worthy experiment. Now we've started on Angel Series 1, which is a much different show than I had imagined. It feels darker and more realistic. (But thank God for Cordelia, who I missed terribly from Buffy.) I'm getting off track a bit. Basically, I just like that the show can be read in so many ways by different groups. The religious types can see Buffy as a Christ-figure and discuss whether Joss is a fundamentalist. The feminists can focus on Buffy's shattering of gender stereotypes. And the fashionistas can gripe about the horrible puke-worthy outfits Willow wore in Season 4. Actually, that last one isn't such a good thing. :)

archives
You can search through the archives by post keyword using the form on the left, or you can browse by month using the links at the bottom.
"Moblog" refers to posts and images posted directly from my mobile phone.

"PW Blog" refers to posts recovered from my very first weblog, which dealt with news related to my college dorm.