Monday, May 31, 2004

In case you're like me and that weird "tropicool... icy icy" song from the Just Jeans commercial has been stuck in your head, relief is at hand. I just tracked it down. It's actually called "Tropical Iceland" and it's by some band called the Fiery Furnaces. Now I can sleep at night.


Knitting article in today's Herald. Not bad, actually, but I wish the author had mentioned some of the numerous Australian knitting sites and groups, as there's plenty to talk about here without giving London's "Cast Off" more needless publicity.

| | |
| --- | --- |
| | [5] |
The Mystery of Britney Spears's Breasts. (Note: Probably not safe for work.) Compelling. As most women know, some size fluctuation is to be expected (from being hormonal, gaining weight, etc). And in a couple of those shots, she could theoretically be wearing a Wonderbra. But still... That's some big fluctuation, especially since she's clearly flat-chested in a couple of the photos.

| | |
| --- | --- |
| | [2] |
Sorry, Sis, but this is how you pull off an unforgettable wedding proposal. Awww, so sweet I could puke! But in a good way. (And the groom's in the cult... Nice.)


RunningBlog: Sports Med 101
It's three weeks to the race... and I've hurt myself. I had a good run Saturday on the treadmill, doing 6km at my target pace. I felt great that night. (Of course, I did have a wee bit to drink.) At no time - either during the run or later when we went out - did I twist or roll my ankle. Yet somehow when I woke up Sunday, my left ankle was a bit stiff and sore. It's gotten progressively worse from walking on it. Today I wince every time I take a step. What's going on? I was hoping it was just some stiffness I'd be able to work through, but now I'm guessing it's probably an injury that needs rest. How long should I stay off it? Are there any exercises I can do to keep up my training in these last few weeks?

Update: It seems to be getting better. It never swelled up or anything, just ached a bit. I'm thinking I just pushed myself too hard. A few days rest and we seem to be back to normal.

Sunday, May 30, 2004
| | |
| --- | --- |
| | [1] |
Still recovering from Amy's birthday celebration and the severe beating she gave me both at pool and Sega Rally. She's a shark, I tell ya!

Saturday, May 29, 2004

JK Rowling has given Harry Potter fan fiction her seal of approval... as long as it's not slash. Sorry, Moire.

Friday, May 28, 2004
| | |
| --- | --- |
| | [6] |
The stars of Harry Potter guess how the series will end: Harry will die, Ron may turn evil, and Hermione will end up with Ron. My favorite bit is the very last sentence: "Grint said he was still hoping to stay in the series although it would mean giving up his childhood dream of being an ice-cream man." Hey, that's my brother Anthony's dream too!


Wow. I hit the front page of the Sydney Morning Herald today and was surprised to see an actual spoiler warning next to a link to this article about the American Idol winner. I've never seen a major news publication do that before. Neat!

| | |
| --- | --- |
| | [16] |
Pop vs. Soda - a color-coded map of the United States. I feel sorry for my sister, having left the cozy "pop" confines of Indiana for the crazy "soda" land of California. Unfortunately I myself have lost the "pop" habit a bit (since nobody in the UK or Australia understands it). I still say "pop machine" and "case of pop" though.


How to Make Friends by Telephone. GLUB-GLUB-MO-BLON!

| | |
| --- | --- |
| | [4] |
What the hell? Apparently my sister went to the American Idol finale and VIP after-party. Seriously. Those crazy L.A. people... Read on to hear an excerpt from her e-mail. (Note: It was originally sent to my Dad, which is why she explains who all the celebrities are.) [more...]

Thursday, May 27, 2004

Martin Freeman (aka "Tim from The Office" and Arthur Dent in the upcoming Hitchhiker's Guide to the Galaxy movie) has a very cool personal site that includes Babel Fish, The Game, a Flash game where you shoot little yellow fish into Martin's ears. My best score so far is 94.


Kristen has finally posted her photos from our meetup last January. There's a good one of me and her, one of Rodd and Mark (Check out the Snook's blonditude!), and a very weird one of Snookums taking a picture of us.


Roger Ebert has posted his Cannes Photo Album. Not bad, Uncle Rog! I like the idea of him walking around with a camera just like all the other tourists.

| | |
| --- | --- |
| | [9] |
This one's for Amy, who'll be starting her new library job soon: Comic Books for Young Adults, a guide for librarians wishing to integrate comics into their regular holdings. Pretty cool. I really enjoyed Joss Whedon's Fray and I've found myself perusing the "Graphic Novels" section at Borders more often. The ones I want are all so expensive though! I'd love it if I could check them out of the library.

| | |
| --- | --- |
| | [5] |
Note to Aussies: Fahrenheit 9/11 is scheduled to premiere at the Melbourne Film Festival on July 22 and will open nationally a week later.

Wednesday, May 26, 2004
| | |
| --- | --- |
| | [5] |
Nothing ruins the buzz of a nice cold beer on a sunny day quicker than hearing your co-workers joke about the fact that your President can't even properly pronounce the name of the prison where we've been illegally torturing "enemy combatants." What an idiot.


"Treatise on matching socks for the modern obsessive-compulsive." I have to admit I know exactly where Patrick is coming from here. I have a lot of seemingly identical black cotton socks that actually feel wildly and obviously different once they're on my feet. I tend to judge by length and color fade at first, but the elasticity test is truly the ultimate weapon.


I know I've been cheating on the whole Atkins thing quite a lot lately... but I'm going to shape up, I swear. As of now, I'm going on the No Carb Diet. HA! That is brilliant. (Link courtesy of Emily.)


Huh. Check out the interrobang. A punctuation mark I've never heard of?! Pretty cool. (More on interrobangs here.)

Tuesday, May 25, 2004

We made Martha Stewart's Chicken with Ginger for dinner last night, and it was pretty darn yummy.

| | |
| --- | --- |
| | [17] |
New Poll: I've been looking at our Vegas hotel options and now I'm all in a muddle. Should we spend a lot of money on someplace really nice - Did you know that the Luxor's elevators travel diagonally?? - or stay somewhere downmarket and have more cash to spend on activities? In other words, how should we "do" Vegas? Register your vote down on the right.

| | |
| --- | --- |
| | [6] |
Just found a great interview with Gary Oldman about his role as Sirius Black in Azkaban. (There's a slight spoiler at the very end if you haven't read the fifth book.) Some thoughts:
Gary Oldman "needed the work"? That's a damn shame.
He was married to Uma? Uma Uma??
His kids are named Alfie, Gulliver, and Charlie. I think Charlie lucked out.
Someone please tell him that Friends is over.
Whoa, Mo Slater from EastEnders is his sister? I didn't know that!
If Moony, Wormtail, Padfoot and Prongs had been the Beatles, Oldman thinks that Sirius was John Lennon. I've never quite thought of them that way before.
I liked the bit where he said he was all excited about earning money for four more films... until he read the fifth book. Damn.
Overall he comes much funnier and less weird than I expected. I'm getting so excited about this movie!


More from Cannes: Quentin Tarantino and his fellow jurors have taken the unprecented step of publicly defending their selection of Fahrenheit 9/11 as the winner of the Palm d'Or. QT insists that the award was about filmmaking, not politics. Very cool of him. I hope the Australian distributor gets the film out here soon. (The funniest part of that article is the sidebar story that mentions how Tarantino has been doing Irma P. Hall's voice from The Ladykillers for three days. What a geek!)


Thinking of switching from Movable Type? This blog software breakdown compares several of the most popular (self-hosted) options. In case you're wondering, GoddessBlog doesn't do half those things. But then again, I can't imagine ever needing to use them. (File editor? CSS editor? I'll stick with FTP and Pico, thanks.)

| | |
| --- | --- |
| | [1] |
Horrors! I'm an adultescent! Well, except for the fact that I don't live with my parents. But the rest of it is regrettably spot-on. I'd like to point out that we recently signed up for health insurance though, which hopefully is the first step in moving out of this hated demographic.

Monday, May 24, 2004
| | |
| --- | --- |
| | [3] |
Chicagoist - a new group weblog from the Windy City. I like to keep tabs on what's happening in Chi-town. The Snook and I have agreed that if/when we move back to the States, that's where we'd like to settle.

| | |
| --- | --- |
| | [6] |
Announcing the Snook-Howard World Tour 2004!
The tickets are all booked for our trip home to Indiana for my sister's wedding in November. We're going to be stopping in LA for a few days on the way out and San Francisco for a few days on the way back. Anybody have any recommendations for Vegas or San Fran? We've never been either place so any advice or tips would be welcome!

| | |
| --- | --- |
| | [2] |
Kirsty has finished a gorgeous new sweater. I love those colors.

| | |
| --- | --- |
| | [2] |
Check out this totally hypnotic Flash experiment involving silhouettes of people playing Catch. As you move your mouse, the red ball gets tossed from side to side. Very cool.

| | |
| --- | --- |
| | [1] |
Wow. When I first looked at this picture of Harry, Ron, and Hermione at the New York Harry Potter premiere, I honestly thought that was Reese Witherspoon standing in the middle. Upon further reflection, Emma looks pretty but I don't like her hair that way. Daniel looks handsome. But Rupert... Please, cut your hair and put on some decent clothes. You look like David Charles (the degenerate red-headed hillbilly boy who lived near us in junior high). *shudder*


Are you a Bad Ass? Unfortunately, I am not. I scored a measley 19 points, which makes me a certified wimp (with a "ranking" of "tard"). That's probably a fair assessment.

| | |
| --- | --- |
| | [5] |
Impossible Objects. Neat! I'm guessing that the Rubik's Cubes were disassembled and inserted one bit at a time, then reassembled inside the bottle. I have no clue how they did the baseball though.

Saturday, May 22, 2004
| | |
| --- | --- |
| | [1] |
"You know, I've always liked that word..."gargantuan"... so rarely have an opportunity to use it in a sentence." We finally saw Kill Bill Vol. II tonight. It was excellent. I have a newfound respect for Darryl Hannah as an actress.


"Dust, old ladies, hippies, and tat." That's the summation of my Cat Protection Society Op Shop experience exactly as I SMSed it to the Snook this afternoon. I spent three hours "learning the ropes," most of which involved me minding the till while Robin and Barbara (my two elderly co-volunteers) kept disappearing into the back room. They were supposedly sorting the newly-donated stock, yet whenever they appeared they had a suspiciously fresh "just-had-a-cup-of-tea" look about them. They were nice ladies though. The job wasn't very difficult except for the fact that, oh, about 35% of the stock wasn't actually priced. People kept bringing me things and I'd have to run back and ask them how much it was supposed to be. By the end of the afternoon I finally caught on to the fact that they were just making the prices up, so that's what I started doing too. Made things easier.

And my fantasies of sitting there knitting while the occasional pensioner browsed through the teacups? Totally false. We were crazy busy the entire time I was there. Old people, young people, hippies looking for tie-dye, goths looking for velour, everybody. (There was even one lady that came in asking for knitting wool, and I was like, "Dude. If we had any, I'd have already bought it. Now move along.") That place turned over more than two hundred bucks during my shift, most of which was absolute crap I wouldn't put out in a garage sale. Every time I'd spot something particularly tacky and think to myself "I wouldn't pay two cents for that," some weirdo would come in and freak out over it. This otherwise normal looking guy paid $3 for a crappy white plastic hat with polka dots on it, because apparently it folds up really small and he's been looking for one for years. Different strokes for different folks, I guess. Anyway, I haven't been scheduled in for my next shift yet but that's fine by me. My charitable urge has been sated for the time being.

Friday, May 21, 2004
| | |
| --- | --- |
| | [3] |
A very cool digital clock... of sorts.

Thursday, May 20, 2004
| | |
| --- | --- |
| | [2] |
Sarah Jessica Parker's Guide to Keeping a Man. Let me guess... Is the first step: "Marry a homosexual?"

| | |
| --- | --- |
| | [4] |
The whole Famine experience has inspired me to be more charitable on a regular basis. That's why I've arranged to volunteer at the Cat Protection Society Op Shop! I'm starting this Saturday morning. The op shop is the Society's main source of funds for the cattery and it's staffed entirely by volunteers. We had such a great experience with them when we got Dr. Amy Jones that I want to give something back to them. (They'll also be getting a hefty donation of old clothes from the last time I cleaned out the wardrobe.)



Note for Yanks: An "op shop" - short for "opportunity shop" - is like what we'd call a "Goodwill" in the States. The difference is that there are many different organizations that run op shops here as fundraisers for various causes.



| | |
| --- | --- |
| | [8] |
Feline Medical Curiosities. Oh, the poor kitties! The ones with no eyes freak me out.

| | |
| --- | --- |
| | [2] |
I saw an advert for this Lord of the Rings Symphony on a bus this morning. Looks pretty neat! Howard Shore himself is going to be conducting. The Snook and I are officially booked in for the Saturday night performance.


Drool. Check out Ethyl. You know, the burger I ate to break the Famine wasn't nearly that big, but I bet I enjoyed it just as much as that guy!

Wednesday, May 19, 2004
| | |
| --- | --- |
| | [1] |
Jon Stewart's gave the commencement address at William & Mary this year. Jon Stewart is funny.

| | |
| --- | --- |
| | [2] |
Roger Ebert's been sending daily reports from the Cannes Film Festival... and guess what? He just saw Michael Moore's Fahrenheit 9/11. From his review, it sounds more serious and thoughtful than Bowling for Columbine.

Tuesday, May 18, 2004
| | |
| --- | --- |
| | [1] |
Wow. Manly Beach in Sydney has just gone smoke-free. On one hand I think it's a bit hypocritical of the government to keep smoking legal (and heavily taxed) while chipping away at the places one can legally do it. On the other hand, smoking stinks. My tolerance for being around it has really dropped since we left London. The litter issue is a big one too. There are a lot of signs up in Sydney warning people to dispose of their butts properly (because everything that gets washed down the storm drains here eventually ends up in the harbor), yet some of the beaches really do look like giant ashtrays. It'll be interesting to see if the ban lasts til next summer.

Update: Well, that didn't take long. Three more beaches approved the ban today, including the most famous of all, Bondi.

| | |
| --- | --- |
| | [1] |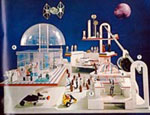 This is one of the coolest things I've seen in a while: The Woman's Day Outer Space Station. In 1978 the magazine published these instructions for building your own Star Wars-esque sci-fi playset. The pictures with the Kenner action figures are especially neat.


"Did Rumsfeld order the Code Red? You're goddamn right he did." That's despicable. We're supposed to be the good guys. We're supposed to be the example for everybody else. Good guys don't approve the torture and humiliate prisoners. Rumsfeld is not a good guy.

Monday, May 17, 2004

Wow. The Snook and I were channel-surfing tonight and came upon the end of Andrew Denton's Enough Rope. He introduced the last guest as an Iraqi that had maintained on "online diary" throughout the invasion. We were both like, "No. Way." But yes, Salam Pax himself is apparently in Sydney for a writer's conference and popped in for an interview. He was chubby and well-spoken, and I was surprised to hear he's gay. It was a really good interview in which he expressed dismay at the way things have happened but also hope for the future. Denton asked him flat out if he thought the Coalition should pull out, and the answer was a definitive "No." Sadly, he also spoke optimistically about the governing council and his wishes for peace. A disclaimer before the show revealed that it had been taped before today's tragic assassination. He'll be participating in an online chat tomorrow though so hopefully we'll get to hear his reaction.



Note: Denton seemed to be going out of his way to avoid saying the word "weblog", which amused me. He kept saying "online website" and "diary", despite the fact that the guy is known as the "Baghdad Blogger". He must've thought the word was silly. (It kinda is.) Pax worked it in a couple times though.



| | |
| --- | --- |
| | [2] |
Curvy women have more faithful partners. At last an advantage for the big girls!

| | |
| --- | --- |
| | [4] |
Gay marriages go ahead in Massachusetts. I wish I'd known last July when we visited Boston that the State House we toured (complete with Sacred Cod) would be the scene of such momentous civil rights debate. Congratulations to all the loving couples finally getting legal recognition for their union, and to the Massachusetts Supreme Court for having the courage to make such a stand.

| | |
| --- | --- |
| | [15] |
The true test of a relationship.
I've been thinking about cohabitation, and how my sister is thinking about moving in with her fiancé before they get married. I remember that she once told me that the real test of a relationship is being able to admit you poo. If you can discuss your bowels with a person, you know they're a keeper. (That's her theory, anyway.) Well, I think I've discovered another test: the application of panty hose. Guys see girls in stockings and think only of the sexy end result. They have no idea what kinds of calisthenics are necessary for the average woman to squeeze her thighs into those torture devices. Not only are they extremely slippery, they're also fragile and expensive so you're constantly worrying that you're going to tear the damn things. All mystery is removed. If a guy can watch you spend ten minutes struggling with an undergarment and still tell you you look great afterwards (as the Snook did with me), you might as well get married.

Any other tests you can think of? I know for a lot of girls it's letting the guy see them without any make-up (not a problem in my case). Informing a guy of your menstrual cycle can also be a pretty big step. In junior high I couldn't even eat in front of a boy that I liked. (Again, not an issue nowadays.) What have been your big relationship milestones?


Got a baby? Trixie Tracker is now available from the folks that brought you The Trixie Update. I wonder if I could use it for my cat...

| | |
| --- | --- |
| | [3] |

Weekend Knitting Output
As expected, I spent most of the Famine on the couch knitting and watching videos. In terms of the latter, I made it through I, Claudius (parts I-II) and Cold Comfort Farm. (I saw something nasty in the woodshed!) With the knitting, I made a good start on the Ravenclaw scarf commission I got last week. (In case you're wondering, those are the colors from the book, not the movie.) I also cranked out three cotton "Reverse Bloom Flower Washcloths" from the Weekend Knitting book. I'm planning to send them out as gifts to my Famine supporters. Cute, huh? I still need to block them so they lie flat, but I'm happy with how they turned out.

Sunday, May 16, 2004
| | |
| --- | --- |
| | [9] |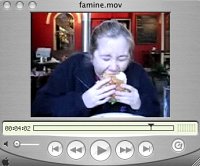 Worldvision Famine 2004 is over!
Thanks to everyone who supported me and donated this year. The hunger itself was pretty manageable, but I didn't expect the massive headache that went along with it. My various food addictions are stronger than I thought! I made the mistake of having a big night out with my co-workers Friday night and then I stayed up way too late watching the royal wedding. Hangovers are hard to dispel without a good greasy fry-up (especially when your better half is eating one in front of you). Saturday night was the worst. Sunday morning I felt pretty good, actually, but by the time 3:00 rolled around I was literally drooling. We headed to Glebe and ended up at Cafe Otto, where my plan to eat spaghetti faded in the face of their massive hamburgers (complete with beetroot, bacon, and a fried egg). It was positively orgasmic. Anyway, the Snook helped me make a little film to document the whole Famine experience. You can download it here (6 MB - Quicktime). I don't know if it's just lingering starvation euphoria but I think it's the funniest thing ever. Enjoy!



PS - What's up with me and the 'thumbs-up'? I do it in every shot! I really had no idea. Do I do that all the time? It makes me look like an idiot!



| | |
| --- | --- |
| | [2] |
Harry is hot.
Saturday, May 15, 2004
| | |
| --- | --- |
| | [1] |
Congratulations to Amy (Barker) on getting her dream library job and escaping the world of retail. You give the rest of us corporate drones hope!

| | |
| --- | --- |
| | [3] |
Status Update: Twenty-two hours down. I've got a headache (mostly from the hunger, although the hangover from last night didn't help). I've watched five hours of I, Claudius and knitted two stripes on a scarf. I'm going insaaaaaaaaaane.

| | |
| --- | --- |
| | [8] |
That's it! Final meal is completed. The Famine will run from 11pm Friday til 3pm Sunday. Here we go...

Friday, May 14, 2004
| | |
| --- | --- |
| | [2] |
Holy crap. I just walked around my office getting final pledges for the Famine and managed to raise another $130! Thank you so much to everyone who's sponsored me. I'm just about to head off for my final meal, and the forty-hour countdown will start immediately afterwards. There's still time to pledge if you're feeling generous! I'll probably spend the bulk of the weekend sitting on my ass and knitting (to conserve energy, of course), so you should be able to watch my hunger pangs live on CouchCam.

| | |
| --- | --- |
| | [7] |
Movable Type has changed its licensing and pricing structure and it looks like the shite has really hit the fan. I'll admit to a small feeling of smugness at having run my own custom-built system for three years now.

Thursday, May 13, 2004

Hooray! It looks like CBS has already committed to a sixth season of The Amazing Race before the fifth has even aired. I can't wait...

| | |
| --- | --- |
| | [5] |
Screw Mrs. Slocombe
Remember my last rant about Grace Brothers and how I swore that I was going to switch to David Jones instead? Well, I did. I've been thinking of getting a nice new dressy winter coat (since my black vinyl one is coated in mold) and I saw that DJ's were having a big winter sale, so off I went after work tonight. I'd only ever been in the food court before so I ran into trouble early on. I had to call the Snook.

Me: Hey! I'm in DJ's but all I see is men's clothes! Where the heck is the lady stuff?
Him: You dork. It's in their other store, diagonally across the street.
Me: Ohhhh! Now I get it.
Him: Why are you whispering?
Me: Because I didn't want the Armani suit guys here to think I'm an idiot.



Anyway, I eventually found the Elizabeth Street store and made my way up to Level 3. I was greeted by a bewildering array of lovely wool coats in too many styles and colors to deal with. After wandering around cluelessly for ten minutes, a nice saleslady named Elaine asked if she could help. I showed her the style I liked but mentioned that it felt too narrow through the shoulders (because mine are pretty broad). She agreed and spent the next fifteen minutes fetching different styles and sizes for me to try. She was fantastic, giving me advice on which styles were flattering and what tailoring I might want to have done. I eventually ended up with a dreamy long black double-breasted wool and cashmere(!) coat. Original price $300, sale price $220. A little more than I expected to spend, but it looks fantastic on me and it's really nice quality. I think I might have to write them a letter and tell them how Elaine's excellent service has made a loyal David Jones shopper out of me. (I know the pic is crap, but it gives an idea of the basic style.)

| | |
| --- | --- |
| | [4] |
Australian Word-of-the-Day: "skivvies". Okay, so in America that word is slang for underwear, right? (It's even in a Weezer song.) Well, I recently discovered during a particularly embarrassing office conversation that that's not what it means here. Instead it merely refers to a thin turtleneck, like in this advert. So now you know.


The Infinite Cat Project. We're so doing this with Dr. Amy Jones this weekend.

| | |
| --- | --- |
| | [8] |
I was bored today, so there's a new theme available! It's bath time.


I had a much better session with the physiotherapist this week without any further disturbing personal revelations. She gave me some new exercises, some massage, and ultrasound treatment on my back. Ultrasound! Like for babies! That was a new experience. Apparently the sound waves aid healing and break up scar tissue or something. All I know is, I'm definitely a fan of warm goo. Goo it up, baby!

Wednesday, May 12, 2004

On one hand I'm a little annoyed that Australia has to wait an extra week for Harry Potter and the Prisoner of Azkaban... but on the other hand, that's an extra week for me to finish my Gryffindor scarf! (I'm going to do mine in the new style.)


The Silmarillion in 1000 Words. Bwa ha ha! I've never even been able to make it through that book but I thought that was hilarious. (Link courtesy of miftik.)

| | |
| --- | --- |
| | [11] |
STOP. THE. PRESSES.
I was just standing at our local café waiting for my felafel roll when a flash of green caught my eye. "What's this? Diet Coke... with Lime???" Dammit, why wasn't I aware of this? I was counting down the arrival of Diet Coke with Vanilla for months, yet somehow they slipped this one right past me. (I knew Lime was out in the US, but based on the Vanilla experience I didn't think we'd get it for at least another six months.) No commercials, no website, no advertising, nothing! How on earth were the Australian members of the cult of Diet Coke supposed to know about this? I probably drink more Diet Coke than anybody in a five-mile radius but I had to discover the new flavor in the cooler like the rest of the unwashed masses? Hmmmph.

Anyway, after ten seconds of mentally ranting at Coca-Cola Australia's incompetent marketing team, I grabbed a bottle and headed back to the office for a taste test. I've been reading Max's raves about it for ages so I expected to be blown away. Unfortunately... not so much. Meh. It was okay. There was still a hint of the "pledge-ness" that I disliked about the Lemon version. Also, like the Lemon it gave me a very "diet soda" aftertaste that I never get with regular Diet Coke (or the Vanilla flavor). It just didn't change my life like I wanted it to. I'll be sticking to the old standbys.



NOTE: Hmmm. Now that I think about it, that bottle wasn't ice cold since they'd just recently stocked it. It was cool to start but towards the end it was basically room temperature. Could that have affected my experience? Is it better colder? Maybe I'll give it a second chance...




I just realized all those links came from MetaFilter. This is what happens when I don't visit for a while.

| | |
| --- | --- |
| | [8] |
The Snook and I have a running joke that the reason he's so skinny is a tapeworm. He calls this imaginary friend "Alphonse." (This is apparently a reference to an earlier college joke between him and his mates, where they'd tease another guy about having one.) Today I sent him a link to "The Worm Within", a first-person account of really having a tapeworm. *shudder* See, that's why I don't eat steak tartare.


Are you on drugs? Take this lame "How Well Do You Know Your Teen?" quiz and find out your risk factor. I scored a high risk. What can I say? I have been a bit sluggish lately, and I've been known to chuck the occasional sickie. And yeah, I own a can of hair spray and I occasionally use breath mints. I'm practically a junkie! But I swear the air freshener is only to cover up the smell from the litterbox, Mom.


Passport to the Pub: A Guide to British Pub Etiquette. Useful tips for anybody planning a trip to the UK anytime soon (and a nice bit of nostalgia for those of us who've left for warmer climes). Some of it applies more to regional pubs than the ones you find in London, but the advice on ordering, tipping, and buying rounds is spot on.

Tuesday, May 11, 2004
| | |
| --- | --- |
| | [2] |
How to Unravel a Sweater. For all those times when you find good wool in an unflattering style! (Link courtesy of not martha).

Monday, May 10, 2004
| | |
| --- | --- |
| | [2] |
Best. Survivor Finale. EVER. I thought Jenna seriously screwed up by not taking her chances with the purple rock. She had no chance against either Rob or Amber, and if she had stopped patting her own back for two seconds she would've realized that. She only ever stood a chance against Rupert. The Snook and I agonized over who Rob should pick to go with him. We figured he'd have no chance against Amber, but as he himself put it, he'd look like the biggest ass in history if he screwed her over right at the end. He played it as well as he could. That Tribal Council was the funniest, bitterest fifteen minutes of the whole season. What was up with Jenna's make-up? She looked like a two-year-old that had gotten into Mommy's purse. I loved Shii Ann's comment about glass houses. (I was a Lex fan early on but his hypocrisy was hard to swallow.) I actually felt sorry for Big Tom though, mostly because he was a big dumbass. Everybody else got shafted while playing the game, but he got it out of nowhere. Oh, and what's with Alicia's lemon-suck face? I think she's got a gorgeous body, but that expression makes me want to smack her!

Whew. On to the big finale. How great was Jeff's helicopter entrance? I love Probst. We were like, "Props to him, but you know his ass is strapped up tight to that chopper." As soon as Rob asked for a moment to speak, Snookums and I both started screaming. "He's not!" "He wouldn't!" "Oh my God... He is! That magnificent bastard!" How great was that? That's good TV. I bet Probst's dimples are still sore from all the grinning he did. I almost wish Rob had pulled it out though. He did play the game, and screw everybody else for getting so worked up about it. (Richard Hatch is a camera-hogging famewhore, though.) Which reminds me, I was surprised we didn't get any discussion about the Richard-Sue "nekkid" incident. Maybe there was some sort of legal agreement. And poor, poor Jerri. I thought she left the game on such a high note. How could she not have realized that the big finale show in Madison Square Garden is not the time to start moralizing on reality TV's detrimental emotional effects on the participants? And why didn't we hear anything from Rob C? I liked him. The reunion needed more Rob C, more Colby and Ethan, less Rupert, and definitely less Rob & Amber ass-kissing. Don't get me wrong, I'm a fan, but by the end even I was like, "Quit showing us the friggin' ring! We get it! They're in lurrrrve. Now, what's the damn surprise, Jeff?" (I voted for Rob C to win the second million, because if there was any justice in the world he would've won Jenna's.)

All in all, that was three solid hours of entertainment. And it came none too soon... My self-imposed Internet blackout all afternoon - lest I get spoiled for the episode - was killing me! (I hope my Uncle Ron is sending off his application for the next season. He'd rock!)

| | |
| --- | --- |
| | [3] |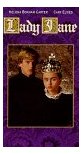 Movie Roundup: I watched a couple other movies over the weekend in addition to Kill Bill. First up was Lady Jane, starring a very young Helena Bonham Carter as the nine-day Queen of England. A pre-Princess Bride Cary Elwes played her husband Guilford Dudley. I was really looking forward to this one, as I generally like English period pieces and one of my friends in college loved it. It started out well and I laughed my ass off during every scene of Dudley whoring it up, but eventually it settled into a completely cheesy Romeo-and-Juliet wannabe teen romance. Dudley and Jane decide they're going to turn England into a utopia where nobody is poor and no kids are ever smacked, yet the only thing they manage to accomplish is minting a new shilling. They must've repeated the same dorky line from Plato about six times. I found the idea that Jane was some proto-feminist completely laughable. The soundtrack was completely bewildering. These kids would be sharing some soulful moment and then trimphant horns would burst in like a King Arthur TV movie. (To be fair, I did read a review of the DVD that suggested the sound mix was total crap, so maybe the original cinema version wasn't so incongruous.) Basically, the only reason to see this one is if you A) really like Cary Elwes and want to see him as a teenager, or B) really hate Helena Bonham Carter and want to see her get her head chopped off. (Snookums liked that part.)



Next was Love Actually, which Ebert liked but I was rather ambivalent towards. It was just so non-offensive and safe and boring. If this movie was an animal, it'd be a puppy with great big eyes. Hugh Grant and Liam Neeson (and his little stepson) were the only characters that I felt any emotion towards. Other than the "Ant or Dec" joke, the Snook and I never really let loose with any big laughs. I said to him afterwards: "This is the kind of movie that wouldn't have gotten made without all those big stars. There was no interesting story; there was just the spectacle of so many talented actors engaged in pure fluff." Oh, and Keira Knightley still has duck face. She should get that fixed.

Sunday, May 9, 2004
| | |
| --- | --- |
| | [6] |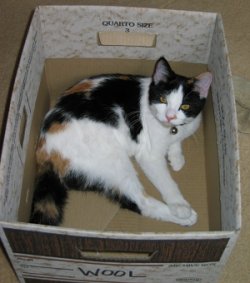 Kitten in a Box.
Dr. Amy Jones has made using my computer damn near impossible. I must have the comfiest lap in the world, because whenever I'm sitting here she jumps up within five minutes. Then if I don't pay enough attention to her, she moves to the desk and sprawls out in front of the keyboard. (For some reason, the Snook does not get this treatment. I think it's because his lap is all skin and bones.) Thus I get covered in cat hair and have to hunt and peck at the keyboard around her. Today I discovered a neat compromise - I put her in a box. She likes boxes. Maybe she's agoraphobic or something. At any rate, she was quite happy in this file box at my feet. Such a little sweetie...

| | |
| --- | --- |
| | [4] |
Knitting Rock-Along 2004. Very cool. I'll have to contribute something. (Link courtesy of Amy.)

Saturday, May 8, 2004

Go download Owner of a Lonely Butt from Max's site. And then join me in giggling every time you even think of that title. Brilliance!


A huge thank you to everybody that's pledged to donate for the 40 Hour Famine. We're up to $194! (That's Aussie dollars, which I've converted from the various currencies I received.) Your names have all been added to the thank you list. The famine officially starts at 8pm this Friday night and lasts til noon on Sunday. I'm going out for a final feast with my co-workers that night, so I might end up starting an hour or two later (which I'll of course make up at the end!).

I'd really like to blog some recipes during my deprivation. What's your absolute favorite meal? E-mail me the recipe and I'll post it during the weekend. I'm getting a little nervous about this!

| | |
| --- | --- |
| | [4] |
Attention! My plan to bring grunge back into fashion is slowly working. I spotted quilted flannel jackets at Kmart yesterday. It's all coming together...


Olympic Park is becoming a drive-in! That's so cool. The Snook and I have been thinking about getting a car.

| | |
| --- | --- |
| | [4] |
The Snook and I finally got around to seeing Kill Bill Vol. I tonight, and I frickin' loved it. Snookums... not so much. I'm definitely seeing Volume II though, even if I have to go without him.

On a related note, Ebert liked Van Helsing! Sometimes he's weird like that.

Friday, May 7, 2004
| | |
| --- | --- |
| | [2] |
In the space of a single week, the Snook and I have signed up for a health fund and purchased a salad spinner. We are depressingly grown-up.

| | |
| --- | --- |
| | [1] |
The Ultimate Time Suck: You know why I haven't been blogging much this week? SeinfeldScripts.com. I'm reading through them alphabetically. (I'm up to "F".) They're the best. The best, Jerry!

| | |
| --- | --- |
| | [5] |
I was giggling over this great Karate Kid Shower Costume for quite a while before I realized that the creator is a fellow Domer. Huh. Small world.

Wednesday, May 5, 2004

The Lock Cup just reminded me of my treasured Prince William coffee mug, which was stolen from my desk at Netdecisions two years ago and eventually turned up faded and ruined in the dish washer. Never let your prized coffee cups out of your sight! (Link courtesy of John.)

| | |
| --- | --- |
| | [4] |
Tales From the Physiotherapist
Her: "Just lie down here on the table on your front... Hmm."
Me: "Hmm?"
Her: "Wow, one of your buttocks is noticeably larger than the other!"
Me: "WHAT??"
Her: "Yes, your right buttock is clearly more developed than the left. I've never really seen it to that degree before."
Me: *speechless*
Her: "Here, put your hands around on your buttocks... There, can't you tell the difference?"
Me: "Would you stop saying 'buttocks'? They're not... Oh. My. God. My ass is lopsided!"

I must ask that you now all refrain from looking at me from behind, as I am a misshapen troll. Happy friggin' Cinco de Mayo.

| | |
| --- | --- |
| | [18] |
I had a request to make my old themes available so I've just added a "theme switcher" to the upper-right corner of the home page. All my previous designs (within this look-and-feel) are there. Selecting one should set a cookie that persists across the site. Let me know if you have any problems with it!

Tuesday, May 4, 2004
| | |
| --- | --- |
| | [19] |
I got new glasses.
I was at the optometrist last week to get new contacts when I suddenly realized that I've been wearing the same pair of glasses for over five years. I also made the stunning realization that I've never owned a pair of glasses that my Mother didn't pick out for me. "Self," I said, "it's time to remedy this." So I picked out some new glasses. You're all going to hate them; Snookums did at first. They're a little bit retro, a little bit funky, a little bit Clark Kent. Look, I have bad eyes and my lenses are thick. There's no point in sticking with wire frames as if I'm going to disguise the fact that I'm wearing specs. I'd rather have a fashionable - yet "out there" - pair that I'm not ashamed to wear outside the house. So... [more...]

| | |
| --- | --- |
| | [2] |
I finally got around to seeing Girl with a Pearl Earring tonight with Kathleen and a friend. I wasn't sure what to expect. On one hand, Ebert loved it and I love me some Colin Firth. On the other hand, Scarlett Johansson has been annoying the crap out of me lately. Luckily my Mr. Darcy fixation won out. It's a wonderful film. Slow, yes, but not boring and not overly melodramatic. Tom Wilkinson made a wonderful villain in his few scenes. The cinematography was lovely; every shot looked like a painting. Scarlett completely made me forget how vapid and shallow she is in real life. I highly recommend it if you're in the mood for something a little different.

Random Fates Intersecting: I was reading Bill Bryson's A Short History of Nearly Everything just last night and came to a footnote about Vermeer in the chapter about microscopes. Bryson mentions that some art historians believe Vermeer "cheated" by using a camera obscura provided by his friend Anton van Leeuwenhoek. It's a bit of a conspiracy theory, though, so I didn't expect it to be mentioned in the film. But there it was! Some guys bring in a big wooden box and Vermeer shows Griet how it works. It wasn't integral to the story or anything - and he only admitted that it "helped" with the paintings - but I was still surprised that they worked it in.

| | |
| --- | --- |
| | [4] |
RunningBlog: Training Update
Last night I had a session with a new personal trainer, Andy. He'd been recommended to me by a friend at the gym as somebody who specialized in running. I have to say, he was a bit of a spunk. (For the Yanks, that means he was a hottie.) Thick as two planks, though. (He was dumb.) He asked how long I had til the race, to which I answered 48 days. He was like, "So that's, what, four weeks?" Me: "Try closer to seven." But he was pretty.

So anyway, Andy thinks that I should aim to be running 12K two weeks before the race. (This is slightly counter to other things I've read. Hmmm.) Then I just rest and do light training until the big event. He did recognize that my biggest problem is going to be maintaining the mental concentration to run for 70+ minutes. The program he gave me is four days a week: one day of indoor cardio for the full length of time I'd be running the race (i.e. treadmill for 40 minutes, cross-trainer for 30), one day of general weight training, one day of running the whole distance outside, and one day of light weights followed by a yoga class. I think eventually I'm supposed to work in another day of running too, but I can't even think about that at the moment.

The yoga is to strengthen my lower back, which has been giving me progressively more pain. He thinks I may have something out of alignment, which is why I'm booked in to see a physiotherapist tomorrow. I can't wait to hear the medical equivalent of "You run funny." I started the program last night with 40 minutes on the treadmill and 20 on the cross-trainer. My legs feel like jelly today and I somehow pulled a muscle in my shoulder. (I can only imagine how funny I must look running if I'm flopping about so badly as to constantly injure myself.) But I'm on my way!


Rest in peace, Father Joyce. I never met the man but his legend (and name) were everywhere in college.

Monday, May 3, 2004
| | |
| --- | --- |
| | [3] |
So far I've got two sponsors lined up for the 40 Hour Famine. Come on, people! You know you want to see me delirious with hunger. (Snookums is still laughing at my Mother's response when I told her about the event: "Forty hours? Is that all? You should have to go for seventy-two!" Me: "MOM!")


Crap. We just reached a major milestone here at w-g and I didn't even realize. The 10,000th comment was posted on Friday! (It was the one where I crowed about my restaurant booking.) That blows my mind.



NOTE: That's 10,000 in terms of ID numbers in the database. I have had to delete some comments in the past so in real terms there are only 9,915. Still, that's a lot! Of the 10,022 that are in there now, 3,095 were posted by me. That means 69% (6,927) were made by you folks. Well done!



| | |
| --- | --- |
| | [10] |
Big Brother 4 started last night and at last the big secret is revealed: The winner will take home a million bucks! I was pretty satisfied with that revelation (though I would've loved it if the "monkey in the house" rumor had been true). The other big reality shows have all gone to a million, and Big Bro needed the raise to compete. I also like the idea that they aren't going to tell the housemates for a while. So many of them gave "It's the experience!" as their reason for going in, it'll be interesting to see if they change their tunes once they hear the prize has quadrupled. I was also really happy with the "Back to Basics" approach of the show. The house is huge but it's basically the same layout as last year. The Kickoff Show was fairly fast-paced and I liked that they just introduced the contestants, showed a quick clip of rejected people, and then got them into the house. (None of that whole "introduce pairs of people but only let a few in" thing they did last year.) The contestants themselves are a mixed bag, I think. There were a couple interesting people - I liked Trevor, Merlin, and Catherine right off the bat - but several of the girls just seemed like cookie-cutter "girlz gone wild!" types. I was pleased that some of them were over 30, but a little dismayed at the lack of overweight and gay people. (I like to have all the stereotypes represented in my reality shows.) But hey, Gretel didn't look too bad! I was mesmerized by her boobs all night. How do you do that? Snookums thinks she had secret powerful structural apparatus hidden under her armpits. All in all, I think it was a much better kickoff than last year. I'll be watching.

| | |
| --- | --- |
| | [11] |
Wait, that's Kate Beckinsale in Van Helsing? Whoa, I had no idea. Seriously, movie promoters, you dropped the ball on this one. I haven't been hiding from the advertising; I see it on websites, bus stops, and TV commercials. Snookums even asked me last week: "Is that Kate Beckinsale on there?" Me: "No way. It doesn't look anything like her and besides, if it was her they'd mention her name somewhere. And anyway, she was already in a crappy vampire movie last year." Seriously, why hide the girl? She doesn't even get billing anywhere on the posters I've seen! Was Underworld really that bad?

Sunday, May 2, 2004
| | |
| --- | --- |
| | [11] |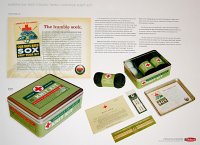 My friend Leigh-Anne sent me an interesting e-mail the other day. She works for the American Red Cross and she wanted to pick my brains for a little market research. She writes: "We are putting together a commemorative knitting kit based on our World War era "Knit Your Bit" campaign which enabled civilian volunteers to support troops by knitting needed clothing and blankets. Our goal is to release this knit kit for the 60th anniversary of D-Day and as the world remembers and memorializes the 60th anniversary of the ending of World War II." A prototype of the kit is pictured here. "This is a sock-knitting kit which would include instructions and all the tools necessary to produce one pair of (WWII regulation) socks. There also will likely be two other sets of instructions for vintage/era knitting projections such as a muffler, gloves and/or cap." The kits would be sold for around $25 and proceeds would go to support the Red Cross's emergency and disaster relief efforts. And it comes in a groovy reusable tin!

I e-mailed Leigh-Anne right away to tell her how awesome I think the project is. I love the idea of all these new young knitters putting aside the novelty scarf yarns for a while and discovering a connection to our collective past. For most of us us, knitting is a hobby, something that we do in addition to full-time jobs and financed by our own discretionary income. Sixty years ago, it would've been something your Mom taught you as a skill you'd need in married life. You would've made all your clothes. (How foreign a concept is that?) During the War, making socks and sweaters was a small but direct way these women could contribute to wider events in the world. It's just amazing to think about.

Anyway, Leigh-Anne's given me permission to start publicizing the kit to get feedback from my fellow knitters. What do you guys think? Personally, I'd get at least one for myself and probably give them as gifts too. I think it's a brilliant idea and I can't wait to see the final result.

| | |
| --- | --- |
| | [3] |
We had a lovely dinner party last night with Andrew and Kathleen and Major and Steph. The only problem - other than my shifting Rodd's chocolate pie in the fridge and causing it to become lopsided - was when Kathleen suddenly began sneezing and coughing ten minutes into the evening. The cause? A previously unknown cat allergy. Ouch. Dr. Amy Jones apologized and spent the rest of the night napping in the bathroom.

Saturday, May 1, 2004
| | |
| --- | --- |
| | [3] |
I don't have any Star Wars figures other than a set of Phantom Menace Beanie Babies I found in Chicago a few years back, but if these Galactic Heroes turn out as cute as they look, I want them all.

archives
You can search through the archives by post keyword using the form on the left, or you can browse by month using the links at the bottom.
"Moblog" refers to posts and images posted directly from my mobile phone.

"PW Blog" refers to posts recovered from my very first weblog, which dealt with news related to my college dorm.