Sunday, May 31, 2009
| | |
| --- | --- |
| | [4] |
May = Suck
Huh. Not very productive on the blogging front here lately, am I? It's been a sucky couple of weeks, actually. There's been a lot going on at work, and I've had too many extra commitments happening on my weekends. My back hurts. The weather is cold. My stomach is playing up again. The cats have been waking me up too early. I'm just worn out.

That said, I finally got to have a nice, relaxing weekend. Friday night we went to Nilgiris in St. Leonards for Amy's birthday. That was fun! We had this way cool little private cushion room upstairs, and the food was excellent. Saturday the Snook and I finally made it over to the Eveleigh Farmers' Market, where we battled hipsters for ingredients to make coq au vin. (The recipe is in the latest Delicious magazine; uses spatchcock instead of rooster.) I spent a great deal of both Saturday and Sunday working on a knitted vest for Andrew and Kathleen's new baby. (Congratulations, guys!) Tonight I went for a long 70min run around Glebe and Newtown, which was okay except for my back aching. We had our coq au vin (which was excellent). We finally picked out a contents insurance plan (spurred on by reports of recent burglaries). And now I'm really looking forward to bed.

BRING ON JUNE!


We Are Married Too - a great new blog from my friends Matt and Christopher. I know a few other couples I need to send this to...

Saturday, May 30, 2009
| | |
| --- | --- |
| | [1] |
Hooray! After more than a few false alarms, my new nephew Mason Anthony Howard was born a few hours ago. Sounds like everybody is doing okay. Congratulations to Ant and Kara!

Thursday, May 28, 2009

Cross stitch... ON CARS! That's pretty neat. I'm still bitter that my Dad talked me out of stencil-painting my crappy car in high school.

| | |
| --- | --- |
| | [2] |
Judging by his post on Facebook, my brother Anthony and his wife Kara went to the hospital to have their second child about seven hours ago! Can't wait to get the update...

Wednesday, May 27, 2009
| | |
| --- | --- |
| | [2] |
Hm. I was all excited to plant a Three Sisters Garden (corn, beans, squash) til I read the bit about needing a minimum plot of 10'x10' to ensure good corn pollination. Huh. I guess that's why it pretty much sucked the last time I tried to grow it.


RunningBlog: The Sydney running season is upon us and I've started to ramp up my training a bit. My ultimate goal is the Half Marathon at the Running Festival in September, so I'm using the 20 week training plan from that site. There are also a number of shorter races along the way this winter. First was the Mother's Day Classic 8K I ran a few weeks ago. Next up is the Bay Run on August 2nd, a 7km run around Iron Cove Bay. I'm running it as a team with Shane, Tim, and Stef. The following Sunday will be the City 2 Surf, where once again I'll try to break the elusive 100-minute barrier. I just have to talk the Snook into running with me...

This week: 22.39km (14mi)
Previous week: 17.41km (11mi)

One difficulty this year is some general lower back pain and stiffness. I think I injured it trying too hard on the rowing machine at Spudds. I've been to the physio last Wednesday and today, and she's given me some exercises and stretches. A big part of it is my right hip being way too tight, as it was last year.


osCommerce Session Vulnerability
I'd just like to note for the sake of future Googlers that osCommerce has a huge whacking security hole in the way that it handles sessions. I found this on Saturday when the new Morris & Sons site launched and a fellow Raveler told me she was seeing "other people's stuff" in her shopping cart. "Huh?" I thought. "That's not possible." Half a dozen people had tested the new site and not one of them reported anything like that. It was only after emailing back and forth with her and doing some digging that I discovered the problem. She was following a link from a recent newsletter, a link that happened to include a session id. I'd noticed a few links like that before but didn't think it was a problem. "After all," I thought, "surely osCommerce creates a new session when you come to the site anyway." WRONG. It looks for the session in the link, and when it doesn't find anything it RECREATES IT. Then if someone else follows the same link in the next 5-10 minutes, BAM. Two people with the same session. Huge, huge security hole. The solution ended up being pretty simple, in that I simply changed the site to require cookies for session handling. (I then tested and confirmed that two separate people following a link with the same session id end up with different session ids in their cookies.) Still, it's a pretty big issue and it's not well-publicised. The Snook was pretty livid when we figured it out. "The amount of fail in that implementation still amazes me," he said. "The fact that I could invent a session ID, email it to you, and then snoop everything you're doing on the site and get access to your account once you log in." Yep. If you have an osCommerce install, lock it down, kids.

| | |
| --- | --- |
| | [4] |
Congratulations to Tracey and Regan on the birth of their daughter Jovie! But man, reading that birth story actually made me light-headed.

Monday, May 25, 2009
| | |
| --- | --- |
| | [1] |
The Male Programmer Privilege Checklist. Wow, I found myself nodding along at SO MANY of those:
Not having to wonder whether you're well-known in your community simply for being "the female one".
The freedom to make mistakes or say stupid things without worrying about it getting added to the pile of "why women suck at computer stuff".
If you're married, having people take you to lunch without them speculating on how your spouse would feel about them taking you to lunch.
Having interests that are stereotypical for your gender without having to worry you'll be taken less seriously because of it.
Having interests that are unstereotypical for your gender and getting seen as cool and progressive rather than freaky and asexual for it.
Not having to choose between dressing/acting stereotypically for your gender and being thought unprofessional (or not a Real Geek) for it, and dressing/acting un-stereotypically and being thought unseemly.
The freedom to switch to a less technical career without feeling like you're betraying the cause of gender equality.
That last one floored me. I actually said that one out loud in a performance review last year. I knew that my heart wasn't in development, but I felt this insane desire to keep doing something I didn't enjoy because I wanted there to be some girls doing it. I wish my male friends in IT would read through that list and realize just how good they have it.

Sunday, May 24, 2009
| | |
| --- | --- |
| | [2] |
I'd try to sum up the insane Knitters Guild Special General Meeting I went to yesterday, but I couldn't do it any better than Mary-Helen already did. Really, it was just the culmination of the whole drama set in motion at the AGM in March. A harmless but necessary motion got scuppered from the AGM agenda due to bureaucratic bungling (and a missed printer's deadline), and here we are two months later with continued bad feelings and ill will all around. I sat there in the back of the room knitting away on my sock, wondering (for the millionth time) why in the hell I was wasting my Saturday on such a pointless exercise. And of course, the SGM wasn't the end of it; I had to stay for the combined Convenor's and Executive meeting. All up, I spent SIX HOURS of my weekend (a weekend I really needed after a stressful week) sitting in meetings listening to people suck all the fun out of something that is supposed to be a hobby. GAH.

Friday, May 22, 2009

Infinite Summer - an online book club dedicated to reading David Foster Wallace's Infinite Jest this (Northern) summer. I'll keep my eyes open for a copy...


Ohhhh, man! I so want a plush Tauntaun with a frozen Luke doll zipped inside its belly! Why doesn't LucasArts come out with any toys as cool as the ones the fan community makes?


Ha! LOVE this clip from the next Harry Potter movie, showing Ron's (magical) blossoming of love for Romilda Vane...

| | |
| --- | --- |
| | [1] |
RunPee, a website that tells you the best times to run for a bathroom break during a movie and what you miss while you're away. I really like their animated logo.


How to nail an interview. I've got a couple friends looking for work, and this looks like really good, practical advice (for all of us, really).


Fore-edge painting. That's really neat! It's a technique for making a hidden painting along the fanned pages of a book. (Link courtesy of Rebecca's Pocket.)

Thursday, May 21, 2009
| | |
| --- | --- |
| | [4] |
Note to Snook: When we finally redo our bathroom, I think we should seriously consider putting in rocket taps. (Or maybe I've just been watching too much Grand Designs...)


Official Frank Lloyd Wright buildings as Lego kits! Neat.

Wednesday, May 20, 2009

Everything Tracy Jordan Said in Season 3 of 30 ROCK. I love this. I think I need to start a new blog and call it "Devil's Avocado." (Link courtesy of Max.)

| | |
| --- | --- |
| | [2] |
Oh, wow! This winter the Sydney CBD will be getting an outdoor ice rink for the first time in 50 years. FUN! I'll be able to pretend I'm in Chicago! (Except it won't be nearly so cold.)

Tuesday, May 19, 2009

In Douglas Coupland's Microserfs, the geek protagonist mentions at one point that the office becomes obsessed with looking at pictures of highway overpasses and interchanges. After looking at these photos, I think I finally understand why. Neat!


The next Geek Girl Dinner has been announced, and this one's at Yahoo. In fact, it sounds a lot like the Open Session we attended there last month. I think I'll skip this one.

Monday, May 18, 2009

I actually kind of like these Obama kicks. Stylin'.

Sunday, May 17, 2009
| | |
| --- | --- |
| | [6] |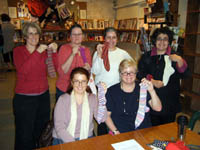 The rest of the weekend...
It was actually a busy one. Friday night we joined Tim, Stef, and a bunch of friends to celebrate them buying their first house. There were drinks at Ryan's bar, then a trip to Lowenbrau for much beer and pork. Saturday morning there was a trip to Toby's for breakfast, followed by the aforementioned tree planting. (It was seriously like one of those heinous challenges on The Biggest Loser. My biceps are aching.) Then this morning I taught the third and final sock workshop, where my nine ladies got to finish the toes and learn Kitchener stitch. (I forgot to take the group picture til after three girl had already left. Sorry, ladies!) After the class, I dragged out my sewing machine and proceeded to break FIVE NEEDLES in the process of mending the Snook's ripped jeans. (Note to self: buy needles specially for denim.) I also made some real progress on Matt's Scarf. The Snook went on a husbandly crusade and proceeded to fix our leaking shower before making a massive batch of Ron's "Blue Stater's Texas Chili", which was so good.

Oh! And I went for a run, in the course of which I finally met the not-so-mythical Goat of Chippendale. His name is "Maxy" and he was a very nice goat. I just wish he had a girlfriend so I could get some fresh goat's milk!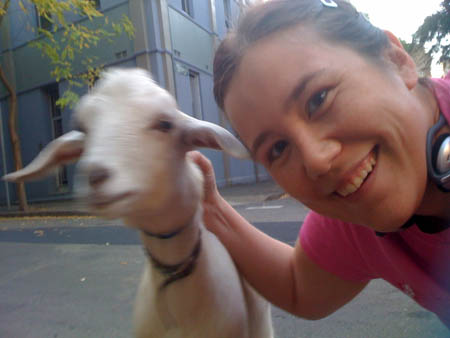 Phew. I'm oddly still feeling slightly unenthusiastic about jumping back online. No idea why. I've lost my digital mojo a bit, it seems.

| | |
| --- | --- |
| | [4] |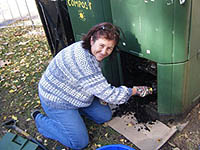 Tree Planting in Chippendale
I got an email from Michael last week asking for volunteers to help plant a couple more fruit trees in our neighborhood. "What the heck," I thought. I put my hand up. So Saturday morning at 10:30 I found myself digging out compost from the community bins in the Peace Park. I seemed to be the only volunteer, which was a little disheartening. I managed to fill several large bins, then headed to Michael's to help get the trees ready. The day was hot and I was already exhausted. I was in his back garden helping transplant a rather large citrus tree when suddenly I heard a familiar voice. "Need any help?" It was the Snook. His scheduled Warcraft raid got cancelled, so he came to lend a hand. I can't tell you how awesome it felt to see him there, like the cavalry had arrived. We eventually managed to transport a wheelbarrow with the tree, several bins of compost, buckets of water, shovels, and a pick several blocks to the top of Myrtle Street (right near the intersection with City Road). Thankfully we were joined by local resident Jeff, who was a retired landscape gardener. Michael's son Julian also added muscle. Snookums and I got to work digging a massive hole for the big tree while Jeff dealt with the smaller one. Finally, three hours after we started, we had two established trees and a whole lot of aching muscles. I took plenty of pictures along the way... [more...]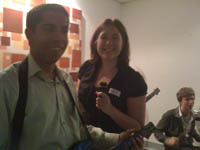 Geek Girl Dinner - Microsoft
This past Thursday, I left work early and joined Kunaal on a train out to (the new) North Ryde Station. We were heading to Microsoft for this month's Geek Girl Dinner. (The Snook had planned to go with me, but he had a work deadline so Kunaal took the spot instead.) I have to say, I was a bit underwhelmed by the Microsoft Sydney offices. I guess I was spoiled by Google and Yahoo last month, but I expected more than just a normal, sterile cube farm. (At least they didn't make me sign an NDA.) We signed in and were directed to a lounge filled with party pies and bottles of Coke. Huh? It felt like a kids' party. (Not to mention the fact that my iPhone couldn't connect to Twitter through their "guest" Wi-Fi. Whatever, Bill!) Luckily we met up with alyshajane and her husband, who were fun. We were then herded into a conference room for the Lego "Serious Play" portion of the evening. We all had small packets of Lego, which we were instructed to use to illustrate challenges and issues facing women in technology. We then had to each explain our "stories" to the other people. Honestly, I thought this part of the evening was a little "touchy-feely" for me. I wanted the evening to celebrate women in tech, not simply to provide a group whinge session about what was wrong. Still, I had a nice time with the folks at our table (including Kate Carruthers, who was tweeting right beside me). After the Lego, we headed down to the Xbox lounge for more food, alcohol (finally!), and free play on half a dozen Xboxes. Kunaal and I jumped on Guitar Hero. So overall this wasn't my favorite GGD so far, but I did end up having a good time.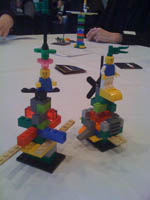 Saturday, May 16, 2009
| | |
| --- | --- |
| | [1] |
I am strangely burnt out on the Internet this weekend. No particular reason; just need a bit of a break, I guess. I'll probably be back tomorrow.

Friday, May 15, 2009

Geekbooks - little notebooks made from vintage computer punch cards and green dot matrix paper. WANT. Do I need to know anything about bookbinding to make something like that?


I had no idea that Boston's "Make Way for Ducklings" sculpture was such a target for theft and vandalism.

Thursday, May 14, 2009

The absolute best summation of the Matthew Johns controversy I've read all week: "It's the gayest thing ever." And she means it in the literal sense. HA!


Please, oh please don't let them tax the Kriek even more! It's my favorite import.

Wednesday, May 13, 2009
| | |
| --- | --- |
| | [1] |
The photographs from the Mother's Day Classic are now up! How hardcore am I? And check me out blowing past a couple guys pushing strollers.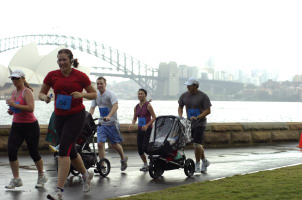 I've grabbed the others from the site as well. [more...]


We were twenty minutes early for the movie last night, so while we were killing time Snookums told me to watch this YouTube video. It's a BBC commercial with a choir that sings Blink 182's "What's My Age Again". Oh, and there's a little person who sings a solo.

| | |
| --- | --- |
| | [2] |
Star Trek
Well, I certainly enjoyed Star Trek more than Ebert did! I loved all the references and fan service. I think Karl Urban was my favorite; Bones just cracked me up whenever he was onscreen. I also rather enjoyed the never-commented-on fact that female crew members in the 23rd century dress like 1960's go-go dancers. I have to say though, I really wanted Sylar-as-Spock to be sexier. The love story was played almost too subtly for my liking. (Or maybe I've just read too much fanfic...)

| | |
| --- | --- |
| | [2] |
Please help out Kel!
My good college buddy Kelly McMahon is trying to win a contest to throw out the first pitch at a Cubs game. Seriously, Kel is the biggest Cubs fan I know and this is a lifelong dream. All you need to do is sign up to an email newsletter and put her as the referrer. (You can use an old crappy address if you want to.) Just go here and be sure to put kelly_mcmahon@yahoo.com as the referrer. Thanks!


Any Sydney knitters free on Friday morning? The Guild got contacted by a producer looking for 3-4 people to be knitting in the background for a segment on a new TV show. Contact me if you want the details.

| | |
| --- | --- |
| | [5] |
I dreamt last night that my teeth were falling out. The feeling is still with me, so I looked it up this morning. There are numerous interpretations... none of them good.

Tuesday, May 12, 2009
| | |
| --- | --- |
| | [1] |
Carrot-Cake Cookies
I forgot to mention that I did, in fact, make Martha's Carrot-Cake Cookies on Sunday. They're really good, but they're not very carrot-cakey. More like an oatmeal cookie with a bit of carrot in it. Actually, with the cream cheese filling they really remind me of Little Debbie Oatmeal Pies! That's probably your closest analog.


Nice. Mike Tyson's Punch-Out is coming to the Wii, thus fulfilling the promise of the Power Glove twenty years ago. My brother got the Power Glove for Christmas and tried (mostly unsuccessfully) to get it to work with Punch-Out. The technology back then required you to always return your punching hand to the same position, which was pretty much beyond the grasp of three uncoordinated kids. The Wii MotionPlus should finally allow him to live out his Mike Tyson-ass-kicking dream.


Is The Elkhart Project making the city look too bleak? They're going to start featuring more positive stories. Glad to hear it. The one about the abandoned meth lab houses depressed the hell out of me.

| | |
| --- | --- |
| | [1] |
Take this essay about dating a foreigner and replace all the references to Frenchmen to Aussies. That's pretty much my life 'lo these nine years. ("What do you MEAN you've never heard of The Little Rascals? WHAT PLANET ARE YOU FROM??")

Sunday, May 10, 2009
| | |
| --- | --- |
| | [1] |
Goonies Reunion Video. That's great! They'd hadn't met up since they did the commentary for the DVD eight years ago. Chunk looks super cute now that he's grown up.

| | |
| --- | --- |
| | [5] |
In the great spirit of Cat in Lime Helmet, we give you Dr. Amy Jones in a Pomelo Helmet.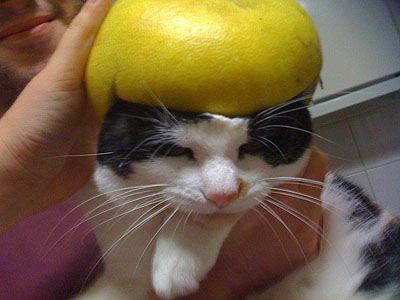 Yeah, she's probably going to kill us in our sleep.

| | |
| --- | --- |
| | [8] |
RunningBlog: Happy Mother's Day!
Today was my third running of the Sydney Mother's Day Classic 8K. (Previously: 2006, 2008.) There were a few new challenges this year: I'm heavier than I was the two previous times I ran it; I've been doing more strength training and a lot less running miles lately; and I was running this one on my own, without anyone else to pace me. It was also the culmination of a week of pretty intense busy-ness, and I hadn't had much time to worry about race preparations. Despite my protestations, Snookums insisted on coming along to support me. (He's the best.) My goals were simple: to run the whole thing without stopping, and to finish in under an hour. At 7:30am the gun fired and we were off.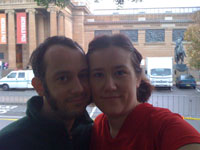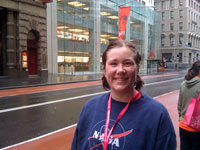 It was already sprinkling when the race started, and it continued to drizzle down the whole time. It was nice though. I settled into my pace quickly. They'd changed the course from last year and it meant a lot more turns and switchbacks. There were still plenty of hills, but they were much shorter and didn't kill you so much. I realised I felt pretty good. I was happy to pass my nemeses, the Peaky Striders, pretty early on. Because I was on my own, I listened to Steve Runner's podcast from the Boston Marathon as I went. I got lapped by the winner as I neared the halfway point, but I didn't mind because the rain had stopped and a beautiful rainbow appeared at the turnaround. It was glorious. I feel like I ran this entire race with a smile on my face. I kept an eye on my pace just to make sure I was going to meet my goal, but I didn't feel any particular need to push hard. I kept getting passed by people who were going flat out, and then five minutes later I'd chug past those same people who were now walking to catch their breath. My mantra was "slow and steady." I actually laughed as I climbed the biggest hill for the second time, wondering why I thought it was so difficult before. Finally were was only one kilometer left to go, so I did my best to pick up the pace. I saw Snookums about 200m from the finish line. "I did it!" I croaked to him. "I haven't stopped!" And suddenly I welled up like I was going to cry. I put my head down and sprinted as best I could to the finish line. I crossed in 57:37 (according to Runkeeper), but that included that time it took me to get to the start. So call it 57 minutes. Not a blazing time by any standard, but given how much fun I had and now easy the run ended up being, I'll take it. I'm feeling much better about my chances for posting a fast time at the Bay Run in a couple months.

Thanks to everybody who sent me supportive messages before and after the Race. And extra special thanks, of course, to the Snook, who never complains about getting up at 6am and standing in freezing cold drizzle for 2 hours just so I've got a friendly face cheering me on at the end. That's worth more than a race medal to me.

Edited to add: Official race times have been posted. I finished in 57:01, which was firmly in the back of the pack. Still, a fun event!

Saturday, May 9, 2009
| | |
| --- | --- |
| | [1] |
Made it. I've cleared three of my five hurdles for the weekend and the end is in sight. Our Guild Meeting today was well-attended as usual (30 again!), with several visitors from other groups. I'm happy to say that meeting prep is getting easier now that I know what I'm doing. My "Welcome to the Knitternet" presentation went over so well! Which is funny, considering the technical nightmare I had in getting it ready. Half an hour before I left the house, the Snook and I suddenly realized that we didn't have a monitor adapter for my MacBook to connect to the projector. So we had to install Keynote on his MacBook Pro and transfer over the presentation. I thought I was set then, but once I got to Customs House JP and I quickly realized that we were still missing a crucial connector. Fine, whatever, I decided to just use the PC in the meeting room... except I had no way of getting my presentation off the laptop. No one in the room had a USB stick. So I spent the first hour of the meeting surreptitiously SMSing the Snook while he tried to upload the files somewhere I could grab them. With about five minutes to spare, I was literally on my hands and knees crawling around under the meeting room PC on the phone with the Snook when I suddenly found a monitor connector lying there. "Hey," I said. "This one looks just like the white one I left at home on the coffee table. HOLY CRAP, IT FITS." Yep, the very connector I needed was just lying loose on the floor in the corner. Laptop was quickly plugged in, projector was switched on, and the whole setup worked PERFECTLY. I don't even think the majority of the members realized there was a problem! The universe came through for me, for once.

I definitely need an early night. I've got to get up at the butt-crack of dawn to run an 8k race, from which I go straight to Morris and Sons to teach the second installment of my sock class. And then I'm going to have a massage, make carrot cake cookies, and drink a beer. Sounds like a plan...

Thursday, May 7, 2009
| | |
| --- | --- |
| | [1] |
Busy.
It seems like every six months I always have one weekend that is just a nightmare of stress and deadlines. Right now I'm juggling a Spec of Monstrous Proportions at work; normal preparations for the Knitters Guild meeting on Saturday; special preparations for the Internet Workshop I'm leading at the Guild meeting on Saturday; the Mother's Day Classic 8K Run on Sunday morning; and the second installment of the sock class I'm teaching Sunday afternoon. Crazy, huh? So don't be surprised if blogging is light for a couple days...

Wednesday, May 6, 2009

Donkey basketball was definitely something that happened in my part of Indiana. Probably still does!

| | |
| --- | --- |
| | [1] |
Me: Whatcha installin'?
Snook: "Mono." It's a Dot Net implementation.
Me: Oh wow. How come? Doin' some work?
Snook: No... I need it to run a particular application.
Me: *suspicious* What's the application?
Snook: *resigned* It tells me which hat to put on my Paladin.
Me: SERIOUSLY??
Snook: Seriously.


Geek Girl Dinner in Mordor
The next Geek Girl Dinner Sydney has been announced... and it's at MICROSOFT. I used to drive by that office every day on my way out to North Ryde when I worked at Epson. It's this big curving black monolithic THING, like the eye of Sauron. And next Thursday, yours truly and the Snook will walk in and hope the eye of Bill does not turn upon us. (Snookums is all excited about the Lego and the Xbox.) Stay tuned to see if I can tweet from my iPhone without it blowing up in my hand...

| | |
| --- | --- |
| | [2] |
Putting on my Grumpy Old Woman Pants
Last week I headed to the Broadway bus stop as normal to catch a bus to work. I work in East Sydney, so ideally I catch a 461, 480, or 483, all of which turn at Park Street and drop me off 100m from my office. (You'll recall that I was bummed when the route was initially cancelled and then overjoyed when it started up again.) The problem is that the Broadway bus stop gets really congested in the mornings, and sometimes you've got a good half a dozen full buses pulled up along the block while empty ones sail past. That's fine with the ones going to Circular Quay; there's another George Street bus practically every minute. But the Domain buses are few and far between. If you miss one, you can be waiting 15 minutes for the next to arrive. So yeah, there was an incident with a 480 driver that pushed me over the edge, and I sent in an official complaint:
I am absolutely fed up with drivers on the 461 and 480 routes not stopping for passengers at Broadway. I understand that it is a busy stop in the mornings, and it wouldn't be a problem if I were just going down George Street. There are loads of George Street buses. However, there aren't a lot if buses that go to the Domain, which is where I'm going. If I miss one, I have to wait some time for the next to come along.

This morning, I was waiting at the stop when a 480 pulled up in a crowd of other buses. It was 5 buses from the stop. I started (literally) running to it and could see a few people getting off. In the 10 seconds it took me to get to the bus, the driver SHUT THE DOORS and started to pull out. I waved my arms and yelled 'Whoa! Whoa!" Yje driver looked directly at me and continued to pull into traffic and drive away. No one waiting at the Broadway stop had any chance of getting on. I understand that drivers don't want to stop for a long time, but pulling up half a block from the actual stop for just 10 seconds - on a route that doesn't run very often - is completely unacceptable. How is anyone at Broadway meant to get on?

Interestingly, the exact same thing happened 10 minutes later with a 461 bus. Luckily this time I was still halfway up the block where he stopped, so I managed to get on. But no one waiting at the actual stop would've made it.
Apologies for the typos; I was furiously tapping it out on the iPhone the whole way to work. I got an immediate canned response saying they'd look into it, and I wasn't hopeful that anything would come of it. However, today I got an actual response back!
Kristine, I can only apologise for what happened to you at Broadway. Again notices will be posted telling drivers to head to the top of the bus stop. The driver on this occasion has been identified and will be spoken to.
It's not much, but I'll take it.

Tuesday, May 5, 2009
| | |
| --- | --- |
| | [8] |
THE SPELLING?
I stopped at the butcher tonight to pick up a couple steaks for dinner. While the nice butcher man was serving me, some female butcher (who looked like she might be a college student) must have overheard me.

Her: Oh wow, are you from America?
Me: *reluctantly* Yeah. Originally.
Her: Originally?
Me: Yeah. I'm Australian now too.
Her: Oh! Well, how long have you been here?
Me: About eight years.
Her: Wow. Do you like it?
Me: *struggling to maintain composure* Yeah. Obviously.
Her: Is it really different here from where you lived in the States?
Me: *lying now* Not really. It's pretty much the same.
Her: Oh! But the SPELLING is all different!
Me: *finally glaring* I'M. REALLY. GOOD. AT. SPELLING.

That was the dumbest conversation I've had in a loooong time. "Do you like it?" AFTER EIGHT YEARS?? It was like every stupid "you're a foreigner" conversation I've ever had, all rolled into one. I really hate it. It suddenly makes me aware of being different. Most of the time I don't even think about it, but these idiots always make me feel like an outsider.


Do other animals keep pets? This AskMeFi question was fascinating. I made the Snook watch all of those YouTube videos. The one with Koko the gorilla and her kitten All Ball nearly made me cry! I also really liked the elephant with a pet dog.

| | |
| --- | --- |
| | [1] |
The Hunt for Gollum
Holy crap. If you are/were a Lord of the Rings fan, you MUST go watch The Hunt for Gollum. This independent, fan-made film takes place in the interval between Bilbo's birthday party and when Gandalf returns to send Frodo away from the Shire with the Ring. (It's evidently drawn from the LotR appendices.) It's amazingly well-done. This isn't fan-fic; the people who made this are talented filmmakers who know what they are doing. It's over 40 minutes long, but it doesn't feel like it. We were both really impressed with it.

| | |
| --- | --- |
| | [1] |
Auto-Meme Generator. I sent Rodd that link today and he is now literally crying with laughter beside me. I think it's something you have to be familiar with 4chan to appreciate.


The Snook just sent me a link to this YouTube video featuring Richie Eisler, who - in addition to being like the 6th best inline skater in the world - also WORKS IN RODD'S OFFICE. Craziness, huh?

Me: "You know how in Unbreakable, Samuel L Jackson's guy theorizes that because he's so fragile and vulnerable, there must exist somebody who's the opposite so that the universe remains balanced? Based on that theory and this film clip, Richie Eisler is therefore my nemesis as far as agility and balance are concerned."


Cousin Jenny pointed out in her Twitter feed that our area of Indiana is featured in The New York Times today. Cool! It sounds like the writer is really pushing the "Amish country as tourist destination" angle, which is probably a good thing. With the RV industry in tatters, tourism is one of the last things the area has going for it. I'm amused by the writer's attempt to describe chicken-and-noodles though. Some kind of "deconstructed pot pie"? *snort*

| | |
| --- | --- |
| | [4] |
How silk is made. Wow, the cocoons look like packing peanuts! (Apologies to the vegan knitters. I know several knitters who refuse to knit with silk. That's their choice. Me, I like the feel of a little silk in a wool blend. The 100% silk yarns that I've felt haven't really appealed to me. Too squeaky.)

Monday, May 4, 2009
| | |
| --- | --- |
| | [3] |
Weekend Update: So what did I do, other than sleep through social engagements? I taught a knitting class! The girls at Morris & Sons contacted me a few weeks ago and asked me to fill in on their upcoming "Sock Workshop" series. The first of three sessions was Sunday morning. I had two hours to teach 9 women (most of whom had never knit a sock before) how to use the Magic Loop technique. (I managed to convince a few of them to use two circulars instead, which I vastly prefer.) They did pretty well! Seven of them got the gist of it quickly and got going on their homework. (They're meant to knit the leg of the sock this week so we can turn the heel next Sunday.) The other two ladies had a little more trouble. One was really trying, but she just consistently got confused as to which needle she was knitting from. Towards the end she was starting to get it. I kept telling her it would "click" with practice. In contrast though, the last lady was kind of negative. There always seems to be one in every class. She seemed to have made her mind up already that she was too stupid to do it, and she constantly commented on it throughout the class. "Oh, I'm going to need a rest after this - my brain just can't take it!" At one point, she thrust her knitting at me and said, "Here, count this to make sure I have the right number of stitches." I tried to stay cool. She was obviously insecure and lacked confidence in herself. On some level, she thought it was easier to put herself down and tell us all that she was stupid rather than to try and fail. I tried to be understanding. But MAN, IT DRIVES ME CRAZY. I just don't get that mindset! I talked about it with the Snook afterwards, and we both agreed that it's something you tend to see more with women than men. (He actually thinks it's part of the reason that more women don't pursue science degrees.) Something happens to us and we get afraid to learn something new for fear we won't be good at it. It's sad to see, and difficult to try to deal with as a teacher. I'm not sure how she's going to fare when we have to turn the heel next week... Any ideas or suggestions?

| | |
| --- | --- |
| | [2] |
I am somewhat enamored of the idea of making my own cheese.

| | |
| --- | --- |
| | [3] |
Real Men Wear Suits. My favorite new site. (Yeah, the URL is cheeky.)

Saturday, May 2, 2009
| | |
| --- | --- |
| | [7] |
Crap crap crap. We really shouldn't be allowed out in polite society. We are sociopaths, bad friends, and bad people. Yesterday I confirmed with Eva that we'd be attending her annual Steam Boat dinner tonight. I confirmed the address. I put it on my calendar. I reminded the Snook about it. This afternoon, I was on the couch finishing up some knitting and thinking about going for a run. I actually drank a coffee thinking that would warm me up to get going. Instead? I FELL ASLEEP. I fell asleep curled up on the couch with Time Team droning on in the background. (I blame that Tony Robinson.) Do you know how many naps I take a year? MAYBE THREE. I am not normally a napper. I can't explain it. Snookums was playing World of Warcraft in his office and therefore was oblivious to anything happening in our universe. He left me there. I should've known he wouldn't remember the dinner; he never remembers anything out of his routine. It wasn't until 7pm that his foraging in the kitchen woke me up. I suddenly became aware of my phone chiming in the bedroom. What had I forgotten? "OH CRAP. WE WERE SUPPOSED TO BE AT EVA'S AN HOUR AGO!" I called her and apologised profusely. We could rush over now, but given that both of us are in sweatpants it'd be at least an hour before we got there in any fit state. Everybody else would be finished and I'd feel like even more of a dope. So now I doubly feel the sting of wasting Eva's effort and missing out on her fabulous food. GAHHHHHH. See? This is why I don't nap. Naps are evil.

Friday, May 1, 2009
| | |
| --- | --- |
| | [2] |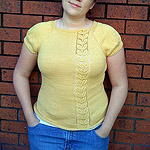 Rusted Root
I should officially move this one into the FO pile! I started Rusted Root in March as a palate-cleanser during the rush to finish Na Craga. I tweaked the pattern a fair bit based on mods I saw on Ravelry (using tubular cast-on for the neckline, adding a few rows in the sleeves, putting in hip shaping, etc). I was unhappy with the waist though, and at knitting camp last weekend I decided to frog it back and try something different. The girls suggested a simple roll edging (rather than a rib). I think it really works! It makes the whole thing just a little more casual, which is appropriate given that it's really just a cotton t-shirt. I'm still not sure it's the most flattering style for a large-busted gal, but since when has that stopped me before? I used 3.5mm needles for the ribs and 4.0mm for the body. The yarn is Brown Sheep Cotton Fleece in Buttercream, and I only used 4 skeins! More details over on Ravelry.


Another sewing tutorial: Spring Ruffle Top. That is totally cute, but I suspect it may look more like a maternity top on those of us who aren't stick figures.


It is a momentous day. Penn pooped in the potty.

archives
You can search through the archives by post keyword using the form on the left, or you can browse by month using the links at the bottom.
"Moblog" refers to posts and images posted directly from my mobile phone.

"PW Blog" refers to posts recovered from my very first weblog, which dealt with news related to my college dorm.