Friday, August 31, 2012
| | |
| --- | --- |
| | [1] |
Woohoo! In case you missed my tweet, the GIMP is now available as a native Mac application. I downloaded and installed this morning, and I'm thrilled to report that it fixes every one of my complaints about the old version (which required X11). It looks nicer and more Mac-like; the shortcuts all use CMD instead of CTRL; and you don't have to click on each window to change focus. If you use GIMP on a Mac, I highly recommend installing this one.



For those who don't know, the GIMP is an Open Source image editing program. Basically, it's Photoshop but it's free instead of hundreds of dollars.



Favorited today on Twitter:
maninultimo: I like Macca's. But the new Lamb burger I had for lunch was genuinely gross. #nondescriptmush #leftlyingaround @mcdonaldsau
lif_au: GIMP Now Available As A Native App For Mac - http://t.co/FU302dmH
You can follow me here.
Thursday, August 30, 2012
Shared today on Instagram: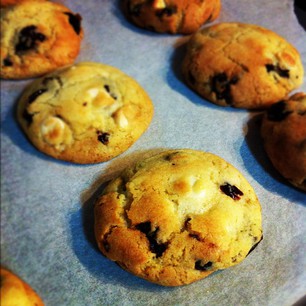 Eventually I will stop feeling guilty about missing @kunaal84's wedding. In the meantime, he's gonna get fat.

Powered by Webstagram


Gender Differences in Fat Metabolism - Interesting. I have noted several times now that when I lose weight, it tends to come off my upper body (around the rib cage) first. And no matter what I do, I can't seem to slim down my chunky thighs. It's also very evident that my body tends to hold on to weight in general a lot more than the Snook's. (His belly is almost gone!) MDA makes the case that this is natural and, if anything, means that my body is probably pretty healthy.

Shared today on Instagram: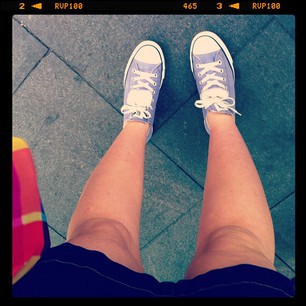 My bare knees decided - calendar be damned - it's Spring! Unfortunately the fresh ocean breeze disagrees.

Powered by Webstagram

Favorited today on Twitter:
crumpet: An owl. The only proper use for cantaloupe. http://t.co/whizyuUH
mathowie: The guy that invented the ChocoTacoTM should get a Nobel prize. Not right away, but maybe if there's a slow year he could be thrown in there.
You can follow me here.
Wednesday, August 29, 2012
| | |
| --- | --- |
| | [1] |
Shared today on Instagram: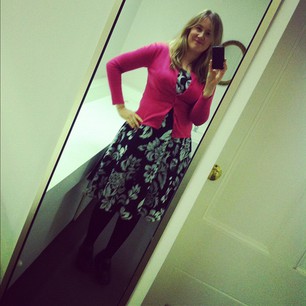 I'm conducting training today so I was aiming for "Competent Teacher." I think it ended up more "Zooey Deschanel."

Powered by Webstagram

| | |
| --- | --- |
| | [2] |
Two weeks from tonight Popcorn Taxi are showing a remastered print of Raiders of the Lost Ark followed by a Q&A with John Rhys-Davies! And we're going. YAY!

Tuesday, August 28, 2012
Favorited today on Twitter:
You can follow me here.
Monday, August 27, 2012
| | |
| --- | --- |
| | [1] |
Holy crap. There's such a thing as child-onset schizophrenia? And there's my mental contraception for the next YEAR...

Shared today on Instagram: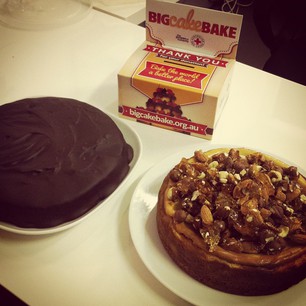 Big Cake Bake to raise money for Red Cross. Way to go, @sitback!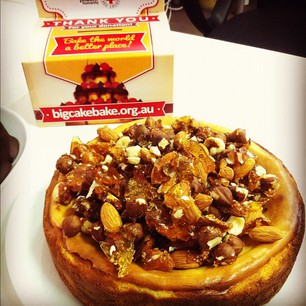 Butterscotch Cheesecake - my offering for Big Cake Bake 2012!

Powered by Webstagram

Sunday, August 26, 2012

FREE pink and green granite
When we moved in, we noticed a big piece of what looked like marble in the garden out the back. It seemed like it was probably heavy, so we just left it there. Flash forward five years to NOW, when we've finally decided to fix up the outdoor space. So yesterday, we dug it all up. And we found HEAPS. It looks like it was someone's countertop, and they put the pieces out there as a sort of a path. We're offering it free to anybody that will come take it away! Here's the ad on Gumtree.

Shared today on Instagram: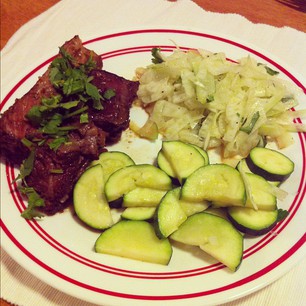 Dinner tonight: @nomnompaleo's Korean Slow Cooker Short Ribs, Fennel Salad, Zucchini. YUM.

Powered by Webstagram

Shared today on Instagram: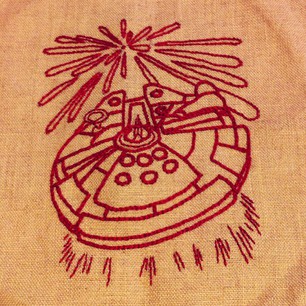 I finished my embroidery for this month's MetaQuilter square! #redwork

Powered by Webstagram

Saturday, August 25, 2012
| | |
| --- | --- |
| | [2] |
Shared today on Instagram: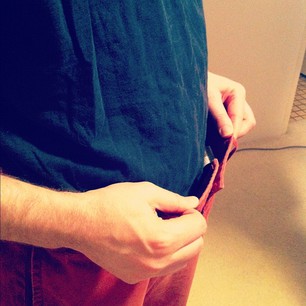 Mr Snook has now lost 5kg on Whole30. The Red Trousers of Awesomeness are hanging very loose...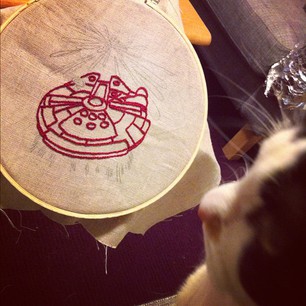 Dr. Amy is a fan of my latest embroidery piece.

Powered by Webstagram

| | |
| --- | --- |
| | [5] |
CONSTANT VIGILANCE
I've been telling people for years that the safest payment method to use online is credit cards. There are plenty of advocates for PayPal and direct debit, but in both of those cases, if someone uses your account fraudulently you're going to have a much harder time recovering the funds. And today, I've actually gotten to experience this MYSELF!

I am a personal finance nerd these days. I've blogged before about the software I use to track our expenses. Every few days I log into our Internet banking just to check the new charges that have come through. Yesterday I noticed a new transaction: "POS purchase at AMAZON MKTPLACE PMTS" for around $29. Hm. I didn't order anything from Amazon. I logged into my account and verified there were no orders in there. I contacted the Snook and he confirmed he didn't order anything either. We both checked our inboxes and spam folders for invoices but couldn't find anything. I could tell from my exhaustive record-keeping that I had similar transactions in the past, but in each of those cases I was able to relate it to something I'd ordered from Amazon. This was looking dodgier and dodgier. I have to say, getting customer support at Amazon wasn't easy. Eventually I figured out how to launch a live chat with a CSR, and a nice guy named Pradeep helped me out. I could tell Pradeep was working from a script, but even then it quickly became obvious that he recognised the seriousness of my issue. He referred me to an account specialist via email and suggested I call them as well. This morning I awoke to an email from the specialist confirming that the charges were fraudulent. Someone had used my credit card to set up a new Amazon account and make a purchase. (That's why I didn't get any invoice.) Amazon cancelled the account and the order; and they suggested I contact my bank immediately.

So that was the next step. I called up Heritage as soon as they opened this morning and they were very helpful. The CSR was able to email us all the forms we needed to cancel the old card, request a new one, and dispute the fraudulent transactions. He even looked through our recent transactions to see if anything else looked dodgy, but I told him that I'd already checked. It seems not everyone is as vigilant as I am. That's why the charge was so small; the thieves were testing the waters to see if I'd notice the transaction. If I hadn't, he said, they would've run up a lot more.

So ultimately this hasn't cost me anything other than some hassle and phone calls. I've got to get a form notarised to post back to Heritage, and then it's just a matter of waiting for my new card to arrive and for the charges to be reversed. Fortunately Rodd and I have separate cards, so we can use his in the meantime. I've also had to contact any services that bill my card on a recurring basis to change it over to his. Still, this whole situation could've been a LOT worse. I've got no idea how the thieves got my card details, but I'm guessing that some site I've ordered from in the past was hacked. The best thing you can do in these situations is to keep an eye on your account and report anything suspicious as soon as you see it!

Friday, August 24, 2012
Shared today on Instagram: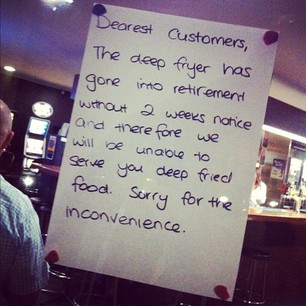 The Pub With No Chips, aka the saddest pub in Sydney.

Powered by Webstagram

Thursday, August 23, 2012
| | |
| --- | --- |
| | [3] |
"Bike haters parked in the Jurassic" - Sing it! Car drivers who are anti-cyclist are idiots. Every person cycling is one less car clogging up the road, one less parking space taken up at your destination, one less consumer to drive up the cost of petrol. It's willful stupidity.


F**k You! Scarf - Heh. I do enjoy a bit of illusion knitting.

Wednesday, August 22, 2012

Oh man. We need this cat scratch turntable. Petey would make an AWESOME DJ!

Favorited today on Twitter:
You can follow me here.
Tuesday, August 21, 2012
| | |
| --- | --- |
| | [1] |
Today I learned that the ACT actually has a separate bit on the sea: Jervis Bay Territory. I had no idea.


DIY Stainless Steel Cleaner(s) - Bookmarking for later use!

Monday, August 20, 2012
Shared today on Instagram: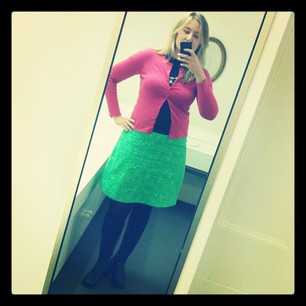 Hacked all my homemade skirts into minis yesterday. Much better. #fluorohipster

Powered by Webstagram

Sunday, August 19, 2012
Shared today on Instagram: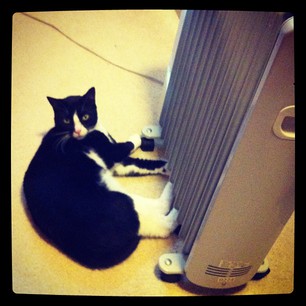 "Why yes, I am warming mah feets."

Powered by Webstagram

Saturday, August 18, 2012
| | |
| --- | --- |
| | [3] |
Whole30 for August
The Snook and I haven't been eating well for the past few months. Winter arrived, and the best of intentions go out the window in the face of cold and stress. We were drinking too much wine, and we were eating too many carbs. Then my family arrived for a two week visit, and of course we went a little crazy with food then. Cookies, bread, ice cream, you name it. By the time August arrived, we both agreed we needed a change.

Enter the Whole30. The idea is that you commit to a month of clean, primal eating: no alcohol, no grains, no sugar, no dairy, no legumes. You eat good protein, good fats, and plenty of fruit and veg. If it sounds hardcore, that's because it is. I actually like that part. I especially like the "tough love" section from the website:


It is not hard. Don't you dare tell us this is hard. Quitting heroin is hard. Beating cancer is hard. Drinking your coffee black. Is. Not. Hard. You won't get any coddling, and you won't get any sympathy for your "struggles". YOU HAVE NO EXCUSE not to complete the program as written. It's only thirty days, and it's for the most important health cause on earth – the only physical body you will ever have in this lifetime.

So the day after the family left, we started. It's been two weeks now and we're both staying strong. We've given up grains and sugar before, but never to this extreme. The biggest changes have been using ghee to scramble our eggs for breakfast, and switching to coconut milk in my coffee. Other than that we just build our meals around good protein and whatever vegetables are in season. This week we're having stuffed chicken breasts, pork belly, prawns, steak, and lamb curry. It's not hippie food and it's not faked-up, pre-prepared "low-carb" crap either. It feels good. I don't wake up hungry, and I don't get the 3pm slump at work anymore. We both took a few days for our digestive system to adjust to the change, but I think we're on track now. I even managed to make cookies for work last week and neither of us were tempted to have one!

Our only "cheat" has been in weighing ourselves. Yes, I know we're not supposed to, but I was dying to quantify the results. We were definitely both looking and feeling less bloated. Turns out the Snook has dropped over 4kg, and I've lost about 3kg! (Granted, a lot of that was water we'd retained from the vacation carb-fest.) All without feeling hungry, and without doing any extra exercise either. You know, when this month is over I don't think we're going to change much. This is the kind of food that makes us both feel healthy.

| | |
| --- | --- |
| | [1] |
Look at Notre Dame's new helmet by Adidas - Fancy. But... does this mean the student managers don't get to paint them gold anymore?


Sydney's Hippest Suburbs - SMH - Hahahaha... Not only is Chippendale on the list, they include quotes from a resident and photos of her on Abercrombie next to that stupid cafe that's never open when we go by. Also, given that we are 36-37, married, and home owners, we are apparently the least hip people in the suburb (going by the statistics). Nice.



When we were starting to think about buying 5 years ago, my friend Bridget urged us to consider Redfern. She and her husband were big into the property market, and she said the 'Fern was going to go off. Looks like she was right!



Favorited today on Twitter:
You can follow me here.
Friday, August 17, 2012
| | |
| --- | --- |
| | [1] |
Shared today on Instagram: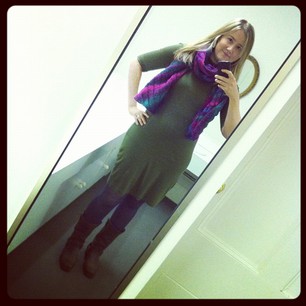 Today: Dress by Heartbreaker. Grey tights from @welovecolors. Hand knitted scarf.

Powered by Webstagram

Thursday, August 16, 2012
| | |
| --- | --- |
| | [2] |
Favorited today on Twitter:
You can follow me here.
Wednesday, August 15, 2012
| | |
| --- | --- |
| | [8] |
Heirlooms
If you'd asked me a month ago, I would've said I didn't really have any heirlooms. Part of that is due to my being the first grandchild of my family; a lot of my toys and clothes ended up as hand-me-downs to siblings and cousins (and later nieces and nephews). Part of it is also the fact that I moved overseas. When I took off for London in 1999, I went with two suitcases and a six month working visa. I had no idea how long I'd be there. All of my "stuff" was packed up in boxes in my Mom's basement, I think. On a few of my subsequent trips home I've rummaged through and carted some stuff back with me, mostly treasured books and photographs. (I think I've even got my high school letter jacket.) But really, most of the items in my house in Sydney are things that I've bought with the Snook over the course of the last 13 years. That's just how it worked out.

My Mom, as you guys know, is a really good quilter. On her first visit to Sydney six years ago, she brought us a kickass Darth Vader quilt. On this most recent trip last month, she opened her suitcase the first morning and pulled out another quilt for us. It's a traditional design made up of colourful scraps and white hexagons. The actual quilt top is an antique that she bought at an auction or somewhere (she likes to do that), which she then finished and quilted. Needless to say, I loved it. Isn't it pretty? It's such a nice gift, right?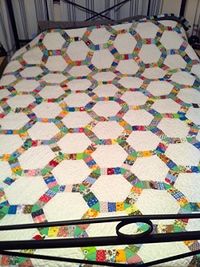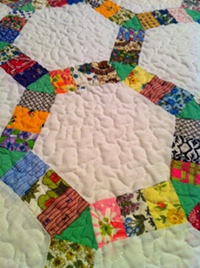 But that wasn't the only surprise Mom had in store. She waited until the evening of the first day and announced she had another quilt for me. She pulled out a flash of purple, and I started sobbing before she even had it unfolded. I knew what it was instantly. It was a quilt I had never expected to see again. [more...]

Shared today on Instagram: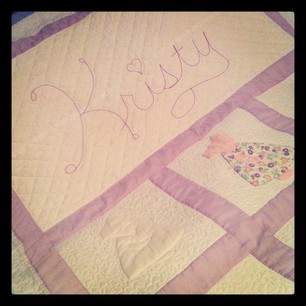 This is the quilt that made me cry. Blog post coming soon...

Powered by Webstagram

| | |
| --- | --- |
| | [5] |
The Case for Spending a Little More Sometimes - Interesting. This is something I struggle with a lot, as demonstrated by all the IKEA in our house. I want to be frugal, but I know that buying cheap can often end up costing more in the long run. I just find it really hard to justify paying $2000+ for a couch! It's a conundrum. On a related note, I just realised my awesome wool winter coat is now EIGHT years old and still looking great. That's a case where spending more than I felt I should actually worked out really well...


Guinness Chocolate Cheesecake - Thinking of making this for the Big Cake Bake next week. Please sponsor me!

Favorited today on Twitter:
You can follow me here.
Tuesday, August 14, 2012
| | |
| --- | --- |
| | [2] |
Deep-Fried Everything at the Iowa State Fair - Okay, officially I'm totally grossed out by just about everything shown there. But just between you and me, I'd eat a "deep-fried pickle dawg" RIGHT NOW if one materialised in front of me.

Favorited today on Twitter:
You can follow me here.
| | |
| --- | --- |
| | [3] |
Shared today on Instagram: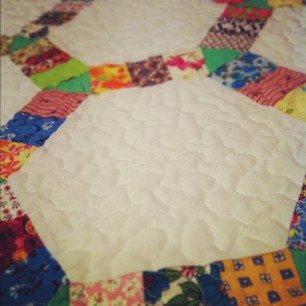 A quilt that my mother made me...

Powered by Webstagram

Monday, August 13, 2012
| | |
| --- | --- |
| | [1] |
How To Crochet A Larksfoot Blanket or An Arcade Blanket! - Spotted on Ravelry. Ooh, I like this. I LIKE CROCHET. WHAT IS WRONG WITH ME. I BLAME TIA FOR THIS ONE.


New Adventures in Geekdom
The Snook starts a new job in two weeks... and it's a

g

o

oooooo

d

one. He has redeemed our family honour in spite of my multiple failures, and I'm so proud of him. Also, seething with jealousy, just a little bit. (Come on, you are too!) But still, very proud.

| | |
| --- | --- |
| | [1] |
Is this thing still on?
Wow. Been awhile, huh? Blogging just hasn't been a priority for me of late. I've managed to limp along by padding things out with Twitter favorites and Instagram links, but when one of those fails (my Instagram parser is currently broken -- oh wait, I think I fixed it), you really notice. Sorry about that.

Obviously the big event of the past month was the arrival of my Mom, Step-Dad, and little brother for a two week vacation. I took off work the whole time they were here, and we had a blast. Joe and Joe climbed the Harbour Bridge while Mom and I climbed the pylon lookout. We did the Bondi to Coogee walk and took the ferry to Manly. We visited St. Mary's Cathedral, the Art Gallery of NSW, and the Australian Museum. Mom and I visited some of Sydney's finest quilt shops.

In the middle of their trip, we took off for the mid-north coast. We stayed with the Snook family and ate lunch at a fantastic restaurant in Nambucca Heads. We bought some sweet treats at the Honey Place in Urunga. We patted dolphins and kissed seals at the Porpoise Petting Pool. We rode the toboggan and had chocolate frozen bananas on a stick at the Big Banana. We checked out Smoky Cape Lighthouse and Trial Bay Gaol in Southwest Rocks, scene of my marathon triumph.

Yeah, that's a lot. We also spent a lot of time together. We had dinner with friends. We drove for hours. We talked a lot. Yet somehow you never really have the conversations you really want on have on these visits, do you? You feel silly wanting to say, "Are you proud of me? Is this the kind of life you envisioned for me when I was a kid? Am I a grown-up yet? Do you think we've made the right decisions?" Instead you pose for photos and you argue over the cheque, and you never say those things. And then a quick trip to the airport and some rushed hugs, and it's all over. It's hard, you know? It's good but it's hard.

Favorited today on Twitter:
Salon: The Ryan file: A look at his policies, voting record, private sector experience (none) & controversial Randian romance http://t.co/BpFzUfoS
You can follow me here.
Sunday, August 12, 2012
Shared today on Instagram: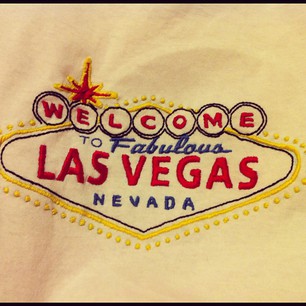 Yeah. So I spent the whole day doing embroidery...

Powered by Webstagram

Favorited today on Twitter:
You can follow me here.
Friday, August 10, 2012

Chubby Girl's Bunz Shop, Ultimo @ Not Quite Nigella - This place is near our house, and I've been wanting to check it out. Sounds like we'd better to wait til we're back on the carbs though!

Favorited today on Twitter:
You can follow me here.
Wednesday, August 8, 2012

Why the Amish are one of the fastest-growing religious groups in N. America | MNN - Mother Nature Network - Interesting article. I wasn't surprised to learn that Lagrange County (where I went to high school) is #2 on the list of counties likely to end up with an Amish population majority.

Tuesday, August 7, 2012
Favorited today on Twitter:
You can follow me here.
Sunday, August 5, 2012
Favorited today on Twitter:
You can follow me here.
Saturday, August 4, 2012

Everything You Want to Know About Google Reader on Flipboard | Inside Flipboard - BRILLIANT. This has several tips that I didn't know about.


Dear Self: It is your destiny to knit yourself a pair of caped Wonder Woman socks. You're welcome.

Favorited today on Twitter:
cdeagle: In case you missed it yesterday, please read my thoughts on Gay Marriage as a religious person/human: http://t.co/UtjFy4WO (last spam!)
You can follow me here.
Friday, August 3, 2012
Favorited today on Twitter:
You can follow me here.
Thursday, August 2, 2012
Shared today on Instagram: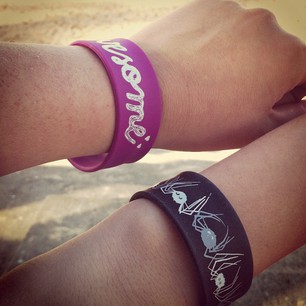 Me and Joey got matching slapbands.

Powered by Webstagram

Shared today on Instagram: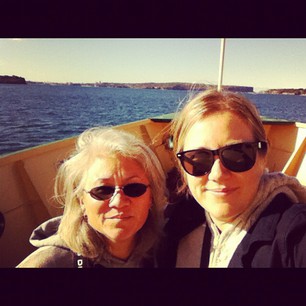 On the ferry to Manly with my Mama.

Powered by Webstagram

Favorited today on Twitter:
You can follow me here.
archives
You can search through the archives by post keyword using the form on the left, or you can browse by month using the links at the bottom.
"Moblog" refers to posts and images posted directly from my mobile phone.

"PW Blog" refers to posts recovered from my very first weblog, which dealt with news related to my college dorm.