Thursday, September 30, 2010

CALL OFF THE BOYCOTT! I am happy to report that the manager at the Chinese grocery refunded my $10 this morning. That was nice.

| | |
| --- | --- |
| | [1] |
George Lucas, you are officially dead to me.


RunningBlog: Runners Round Table episode 100 isn't live on the blog yet, but you can go to the Talkshoe page to hear me and JayDub talk about our Sydney WWFoR event!

Wednesday, September 29, 2010

So frustrated. I feel like my pre-verbal nephew who can't enunciate what he feels and is reduced to caveman-like outbursts of rage. DAH! DAH DAH DAH!
I tried to buy an international calling card at the Chinese grocery near my house tonight. I spent like 10 minutes reading fine print on stupid posters and flipping through brochures and finally found the one I wanted. I spent $10 on it, walked back to my house, and realised it was for recharging mobiles, NOT using with a landline. I ran back over, expecting them to exchange it. They refused. Policy of no exchange on phone cards. "But I was here 2 minutes ago! This isn't what I thought it was! I didn't scratch the PIN off! I SHOP HERE ALL THE TIME!" They told me I could come back and see the manager tomorrow. I said I needed the card for a call at 6am in the morning. No go. I finally threw it on the counter and told them I'd never shop there again. Tomorrow I'll stop in just long enough to tell the manager the same.
Okay, so having wasted $10, how am I going to connect to the RRT show tomorrow at 6am? I could ring on the landline, but obviously it's the principle of the thing now. So I just spent a goddamn HOUR trying various ways of doing it via VOIP. I tried the stupid ShoePhone. I tried using Google Talk. I tried it with telephone. I couldn't get any of them to work. At best, I'd get choppy audio that sounded like it was coming through a fan. I'm going to have to suck it up and pay to ring in.
I used to have several cron jobs that did useful things at this site, like processing Moblog posts (emailed images from my iPhone) and updating my podcast download stats and posting my Google Reader items. Sometime in the past few months, Quadrahosting changed something and they all stopped working. I spent a couple fruitless hours with the Snook trying to fix them. No go.
Earlier this week I spent $60+ on Moneywell for my Mac and our iPhones. It's personal finance software that's meant to sync to your phones. Yet the first evening, we couldn't get the sync to work at all. One phone would work; one wouldn't. Sometimes neither. Then today suddenly without changing anything, they're both working. Until they stop.
WHY DOES EVERYTHING SUCK? If supposedly smart techie people like me can't figure this crap out, how the heck is the rest of the world?

| | |
| --- | --- |
| | [1] |
The Lemonheads to tour Australia with It's a Shame About Ray. My inner 16-year-old just went SQUEEEEEEEEE!

| | |
| --- | --- |
| | [4] |
Wow. Using pennies for flooring is a thing? I actually kind of like it. Nickels look nice too but, man, you're getting more expensive...


Cooking Korean Food with Maangchi. Awesome! Just found this Korean food blog courtesy of Eva's Google Reader.


RunningBlog: In case you missed it in the podcast, me and JayDub will be special guests on the next episode of The Runners Round Table! We'll be talking about our Sydney WWFoR Get-Together. If you're planning to run with us, please let me know...


RunningBlog: Geek Girl Runner Episode 010
We've hit double digits folks! Episode 10 of the GGR podcast includes an ode to my Mom, my Blackmore's Half-Marathon race report, a training update, emails and shout-outs (including a race report from John Minter, as read by Special Guest Star Snook), a little bit more about sports bras, and information about the Sydney get-together for the Worldwide Festival of Races. I hope you like it!

Show links:
My half-marathon race report
Photos of my 13.1 medal from Dan Clark and me on the race course
Running the Golden Years - Dan Clark's podcast
Corso La Meta - home of JayDub's B-HAG Running podcast
Run4Fun 10K on November 10
Lululemon Sports Bras including the Ta Ta Tamer
Sydney WWFoR Unofficial Get-Together
Worldwide Festival of Races
Runners Round Table podcast

Thanks as usual to Nick Arthur for the use of his song "Little Donut Party"!

Tuesday, September 28, 2010

Shared today on Google Reader:You can follow me on Reader here.


Shoot the Chef - an exhibition of photos of chefs and cooks. I especially liked naked corpse Zumbo covered in macarons.


Super Mario Mural. So fun! And lots of hilarious opportunities for photo poses.

Monday, September 27, 2010
| | |
| --- | --- |
| | [1] |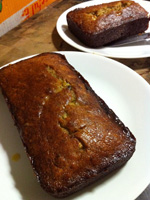 Banana Cake with Orange Maple Sauce
We had a couple bananas ripening from last week's Food Connect box, so I decided to try something new. I found this recipe and went to work. I don't have a ring mold, so I baked it in two loaf tins. Other than chucking in a little cinnamon, I followed the recipe exactly. I turned the loaves out onto a wire rack to cool while I made the sauce; then I put the loaves back in the pans and dumped the sauce over (to better soak in). YUM. The only drawback is that half-a-cup of real maple syrup in Australia costs like $5, so the sauce was the most expensive ingredient by far! Still, it was a very moist and delicious cake.

Sunday, September 26, 2010

Shared today on Google Reader:You can follow me on Reader here.

| | |
| --- | --- |
| | [3] |
Hey! I think I finally found a shawl I might consider knitting/wearing: Daybreak Shawl. It's not lacy; it's not delicate; and it's being modelled by the designer (who is a guy). I'm a fan.

Saturday, September 25, 2010

Shared today on Google Reader:here.

Friday, September 24, 2010

Shared today on Google Reader:You can follow me on Reader here.

| | |
| --- | --- |
| | [1] |
RunningBlog: Week 38
The big half-marathon was on Sunday, but you've already read that race report, right? Monday and Tuesday I was pretty sore in the quads and hips, as you might imagine. Wednesday started to improve, so I went to Spudds for a workout. He gave my legs a reprieve and focused mostly on upper body, which was nice. This morning I went for my first run, an easy 5K around Newtown. I've still got lots of weird little pains and niggles, but I figure that's to be expected. Next races: 10K as part of Worldwide Festival of Races, and then the 10K Run4Fun in November.

Sept. 19: 21.2km
Sept. 24: 5.41km
Total this week: 26.51km (16.57mi)
Total in 2010: 719.23km (449.5mi)

I have made up some ground on my goal of running 1000km in 2010. I should be at 730km, so I'm only 11km off pace!

| | |
| --- | --- |
| | [1] |
The new Harry Potter trailer is fantastic, but I felt like there was so much that went by too quickly for me to see. Luckily io9 came to the rescue by posting 140+ screencaps!

Thursday, September 23, 2010
| | |
| --- | --- |
| | [1] |
RunningBlog: Our finish line videos are up! Unfortunately I can't seem to get the videos to perma-link, but if you go here, search for bibs #53383 and #11594.

While I'm at it, here are the best of our official race photos: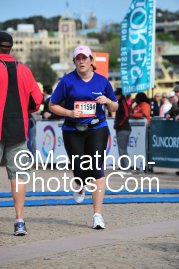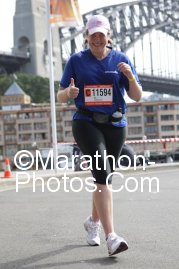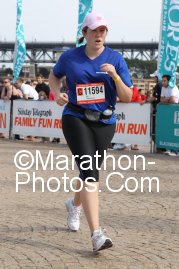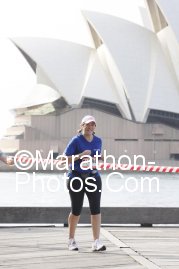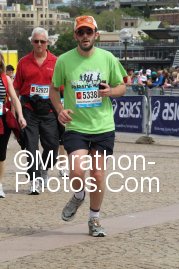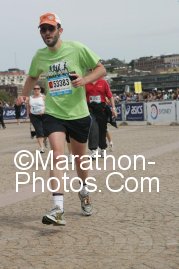 | | |
| --- | --- |
| | [5] |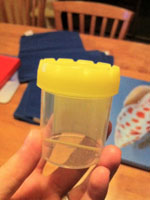 No longer a cyborg...
Last night I had Dr. Chin remove my Implanon. I've had it for just over six months. (Here's the insertion story, if anyone wants to relive it.) NO, I didn't get it taken out because I want to have babies. The truth is just that the level of hormones it delivers wasn't right for me.* I knew at about the 4-month mark that I wasn't happy, but I kept going in the hopes things would right themselves. They didn't. Okay, so what was it like getting it removed? Much easier than getting it put in, actually. I laid down while Dr. Chin prepped and sterilised my arm. Then he injected some local anesthetic to numb it. After a minute or two, he started prodding and all I could feel was some dull pressure. It felt weird, but no real sharp pain. So then he made a nick (apparently about 5mm) and started manipulating the rod to get it lined up with the opening. After a minute or so, he had the head exposed and was able to grab it with some forceps and pull it out. The whole process took less than 5 minutes. "You wanna see it?" he asked. "Ooh, is it gross?!" I said, fascinated. I looked. Frankly, it was disappointing. It's just a little white plastic stick. I was expecting it to be all gross and barnacled with human flesh, but it wasn't. "What, you thought it was going to be like something from an alien?" he laughed. "I'll put it in a jar so you can show Rodd." (I love Dr. Chin.) Then he put multiple layers of dressing on my arm (tape to hold the cut together, then bandages to keep any germs and water out). I have to keep it dry for a week. Then one last step - getting my trusty old Depo Provera injection. I told you it wasn't to have kids! So that's the story. I'd still recommend it, especially for anyone who needs a low-cost, low-effort method of birth control. But as every woman knows, sometimes what works for one person doesn't work for another.



* I won't go into any more specifics than that, but if any women are considering it and want to know my experience, drop me an email.



Wednesday, September 22, 2010
| | |
| --- | --- |
| | [1] |
Neat! Steve Wiebe has reclaimed the Donkey Kong world record from Billy Mitchell. Go Steve!

| | |
| --- | --- |
| | [3] |
Replacement iPhone procured!
Today was my third day of attempting to purchase an iPhone 4. Monday and Tuesday were both completely sold out. Today I got there when they opened at 8am to see a queue stretching around the building. On one hand, YAY, they must have stock! On the other hand, MASSIVE QUEUE. I joined it and hoped for the best. Not long after, Apple employees came along it telling folks that they'd reached the limit of contract handsets, so those of us at the end wouldn't get one. "What about outright?!" I asked. "Oh! Just head right in," he said. Giddy, I ran for the entrance. I joined a much shorter queue of 7 people. Fifteen minutes later, I had my phone. I paused only to send the Snook an email from one of the Macbooks announcing that I'd got it before heading off to work. After the ceremonial unboxing, I put in my SIM, plugged it in, and synced it up. And now it's all back to normal, just like it never left. Phew.

So what did this whole debacle cost me? In real money, only $100 (assuming that my insurance claim goes through, which it should). Several hours of panic and frenzy on Sunday morning as I tried to recover it before and after the race. An hour or two of hassle as I had to change all my passwords. And 74 hours of frustration as I had to live without a device that's come to be an integral part of my daily routine. (Spider-Phone was a poor, poor substitute.)

I realise this is hardly the worst thing that can happen to a person. It's just STUFF. Stuff can be replaced. In the grand scheme of things, I'm LUCKY to have problems like losing an expensive phone. But within my own personal frame of reference, these three days really sucked. I'm so relieved to have it back now.

Tuesday, September 21, 2010
| | |
| --- | --- |
| | [4] |
OK Go's new video - "White Knuckles"
I love every one of their videos. This one is fantastic. Theoretically simple and cheap, but actually really difficult to execute. I don't know how they did it without smiling the whole time.



Monday, September 20, 2010
| | |
| --- | --- |
| | [2] |
RunningBlog:
13.1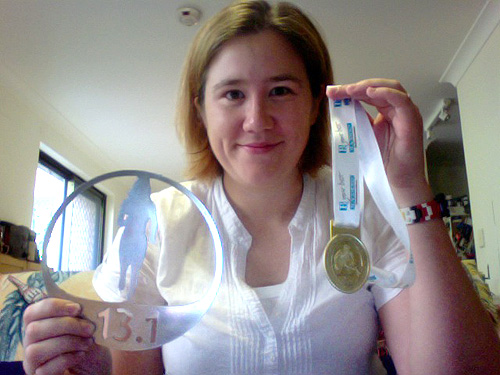 | | |
| --- | --- |
| | [8] |
RunningBlog: Blackmore's Half-Marathon Race Report (and a whole lot from pre-race too)
First of all, let's just admit that the half-marathon distance is CURSED for me, right? I've entered five half-marathons so far. My first was a success, but each of the rest have SUCKED in some way. At my second one, I was disorganised and forgot my iPod. The third one I had to withdraw from three weeks before the date because I was so sick the doctor thought I had whooping cough. And the fourth one? You all remember that debacle. So needless to say, I wasn't expecting this one to go perfectly. I just had no idea exactly what fresh hells my demons would come up with. (This is a very, very long post. I should warn you.)

Okay, so in the week leading up to this race, it's almost like I was in denial that it was happening. I'd focussed and prepared so hard for the race in May - the one I didn't finish - that it's like I was afraid of setting my heart on this one too much. On Saturday, I forced myself to hydrate and eat some carbs, but it was a struggle. I ended up taking a nap for a few hours (which is very unlike me). Eventually I rallied enough to get my gear ready and work out my schedule for the day with the Snook. My race started at 6:20am, while his 9K didn't start til 9am. We made it into bed by 10:30 and I surprised myself by getting a few hours of sleep.

At 4:30am, my alarm went off and I rolled out of bed. My gear was all laid out and I was quickly ready. The Snook got up to make me a much-appreciated coffee before heading back to bed. I also had a couple pieces of toast with peanut butter. After syncing my iPhone (OMINOUS MUSIC OF FOREBODING), I grabbed my gear and headed out the door. In my haste and the pre-dawn darkness, I missed the last step and stumbled forwards onto both knees. Ouch! I chuckled ruefully as I stood up. I was fine; just embarrassed. "At least you got the bad stuff out of the way early!" I thought to myself. I had no idea. [more...]


Sydney folks: Anybody want to join me in a group order with Queen Bee Creations? I need to replace my much-beloved Record Album Truckette bag.


RunningBlog: A Melbourne couple are about to run their 50th marathon together. What a lovely story! I wish the Snook enjoyed running more. He'll go with me occasionally, but I don't see him wanting to run marathons anytime soon. :)

Sunday, September 19, 2010
| | |
| --- | --- |
| | [2] |
RunningBlog: 21.1km complete!
Just a very quick note - I FINISHED THE RUN! I can't be more specific than that, as I lost my iPhone right before the run. YES, THAT SUCKED. I ran around like a maniac to every lost-and-found at the starting line and no one turned it in. And then I begged someone else's phone to try calling it - no answer - and then calling Rodd, whose race started later. So then I had to run the whole thing without any music, without GPS, with my timed intervals. I have no idea what my time was, but goddammit, I finished that race! The past two hours have been a blur of calling Optus to get the handset barred, calling the cops to get an incident report, changing passwords, etc. Now we're going to go get food.

AND HOW WAS YOUR DAY?

Saturday, September 18, 2010

RunningBlog: Week 37
I left this a bit late... because the big race is tomorrow! I'm just about ready to go. Thankfully my cold passed within a week without too much drama, and it never moved into my lungs. (I credit several "hot whiskeys" from a sympathetic barman last weekend.) I've had massages each of the last two weeks in an attempt to deal with my continuing lower back and hip soreness. I even went to yoga on Monday! (Surprisingly brutal.) Last weekend I went for an experimental 3:1 run/walk and found that my pace was close to 7:00/km, which is way faster than I was doing at 5:1. So that's the plan for the race now, a 3:1 run/walk for as long as I can sustain it. I need to average 7:49/km for the first 16km or risk getting pulled from the course. Shouldn't be too hard. If anything, I'm probably a bit undertrained for this - my LSR topped out at around 15K - but that's pretty much a reaction to how overtrained I was before the May race. My new Asics have been helping with my foot, and I plan on slathering on some anti-inflammatories before the start. My biggest worry is this back pain, and whether I've done enough to keep it at bay. We'll see in less than 12 hours!

Sept. 12: 7.67km
Sept. 14: 5.4km
Sept. 17: 5.45km
Total this week: 18.52km (11.5mi)
Total in 2010: 692.72km (433mi)

To meet my goal of running 1000km in 2010, I should be at 711.5km. That leaves me about 19km behind schedule. I should make a big dent in that this week though. :)


You like me because I'm a scoundrel...
Oh WOW! Today Distracted by Star Wars embedded the song "Scoundrel" by the band Twin Sister. They were a Star Wars-inspired funk band (yes, really) that performed SW-related song in full costume. (Their original name was "Boba Fett," but Lucas made them change it.) I actually saw them perform in the summer of 1996! I went to the Cornerstone Festival (which, as you might imagine, is a story unto itself) and they were performing in one of the smaller side tents. I remember them playing "Scoundrel," a song "about racism" called "We Don't Serve Their Kind Here," a song about Cloud City, etc. I loved them so much I bought their cassette and played the heck out of it for a year. Then I lost it. A few years later, I actually found it at an ex-boyfriend's place and the bastard had TAPED OVER IT. So I haven't heard any of these songs in over eleven years...

Friday, September 17, 2010

The TIE Fighter Pilot Who Saved the Day in Star Wars. That's totally right! That guy cost them the whole Empire!

| | |
| --- | --- |
| | [1] |
Clothing made from broken pieces of china. Yes, really. I actually gasped when I saw this dress.


Hey suckling pig fans! GYF is having a contest for a $100 voucher to the restaurant! LET'S WIN THIS!


Snookums: We can make Neopolitan pizza without hacking our oven!

Thursday, September 16, 2010

Shared today on Google Reader:You can follow me on Reader here.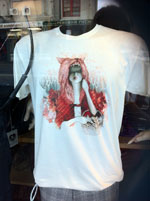 Little Red Riding Hood
The Snook and I were on a run through Newtown Tuesday morning when I spotted this shirt in a shop window. I stopped in my tracks to take a photo.

Snook: What's up?
Me: Somebody's been reading his Roald Dahl.

| | |
| --- | --- |
| | [3] |
Oooh! Apparently Shalom - the Indonesian restaurant a block away from us - has shaved ice with durian! Am I brave enough to try it? Snookums: let's hit it!

Tuesday, September 14, 2010

Shared today on Google Reader:You can follow me on Reader here.


Grab Your Fork has a great photo-laden post about the Adelaide Central Market. When the Snook and I (and Eileen) visited Adelaide last year, this was one of the places we knew we HAD to visit. In fact, by the time we left the Snook was idly wondering what the I.T. job situation was like down there...

Monday, September 13, 2010
| | |
| --- | --- |
| | [6] |
Halloween Update: I'm gonna make it official, folks. The Snook and I will be taking a year OFF from hosting our annual Halloween party. We've done it 7 years running and we just need a break to recharge. So save your Halloween links for us, and we'll be back bigger and better than ever next year!

| | |
| --- | --- |
| | [3] |
Cavolo Nero
Does anyone have a good recipe to use up Cavolo Nero? We've gotten it in our food boxes a couple times now, and every time we've cooked it's been, well, supremely underwhelming. In fact, I'd say we just plain don't like it. Last night we used this gorgeous recipe which I had high hopes for... but it was still bitter and mushy and stringy and gross. We ate it, but it wasn't great. I have a feeling we'll be getting it again, so what the heck can we do with it?

Sunday, September 12, 2010
| | |
| --- | --- |
| | [3] |
This weekend I...
...ran my 19th Inner City Knitters Guild meeting. Has it really been that many?! The meeting was a big success, and we had six more sign-ups on the day. We've now got 74 members, more than 2.5 times what we had when I (and Rose and Geraldine) took over! Yeah, I'm proud of that.
...helped the Snook install our new front-loading washer and condenser dryer. It was rather trying, considering we had to work out how to get the dryer down off the wall. The laundry room was a mess of dust and lint too.
...redid ALL of our filing and threw out basically an entire wastebin full of old documents. (I mean, really. Do we need the lease from the Snook's bedsit in London from 11 years ago?)
...did about 10 loads of laundry in the new machine, including all of my handknitted socks (on the handwash cycle!), a couple jumpers, and my Star Wars quilt. I LOVE IT.
...went for a 7.67km run around Newtown.
...built a website for an upcoming running event!
That was productive. I can haz sleep now?

| | |
| --- | --- |
| | [1] |
RunningBlog: Attention Sydney runners! JayDub came up with the great idea to host an unofficial Sydney event/get-together next month for the Worldwide Festival of Races. I helped out by throwing together a website: sydneywwfor.info. Everyone's invited to come along! The date/time are easy to remember: 10/10/10 at 10:10:10am. We're going to set up camp at the Ash Paddock picnic grounds near the Randwick Gates at Centennial Park. While a contingent of supporters (led by the Snook) stays behind to watch our stuff, the runners will take off to do their preferred events (5K, 10K, or Half-Marathon) around the Grand Drive. Afterwards we'll hang around for a barbecue! Let us know if you're going to join us...

Saturday, September 11, 2010
| | |
| --- | --- |
| | [1] |
Oh, neat! The kids on Junior Masterchef will be cooking on induction stoves because they're less likely to get burned on them. May be worth watching an episode if you're thinking of getting one.

Friday, September 10, 2010

RunningBlog: Week 36
We're officially in the taper, folks! Which is a good thing, because I've caught a cold. I did a long run of 14.4km on Monday, which is the longest I'm going to manage before the Half-Marathon next weekend. I did the whole thing at 5:1 run/walk intervals, and I easily kept under the 7:45/km I need to average for the race. I'm not going to set any speed records, but I feel reasonably confident in my ability to finish the thing without getting pulled off the course. I had a massage Monday night and asked the masseuse to focus on my lower back and hips, which helped with some of the pain I was having. On Wednesday I went out for a nice easy run around the neighbourhood where I had very little issue with my foot, back or hips. That was good! But four hours later I was sniffling, which was bad. It always happens right before a race! I'm taking it easy for a few days, and I've skipped today's planned run. So far everything is above-the-neck (mostly sinus-related), so I'm hoping I can keep it from moving into my lungs. Lots of liquids and sleep and decongestant for me!

Sept. 6: 14.4km
Sept. 8: 5.48km
Total this week: 19.88km (12.4mi)
Total in 2010: 674.2km (421.4mi)

I should be at 692km to meet my goal of running 1000km in 2010, so I'm still about 18km behind pace.

| | |
| --- | --- |
| | [4] |
SWINTON looks great, but I loved the random digression about Little Women in the caption. That book was HUGELY INFLUENTIAL in my life too, and I also have never forgiven Jo for not marrying Laurie. (And don't even get me started on Amy...)

| | |
| --- | --- |
| | [4] |
I feel like the universe may want me to watch The Vampire Diaries. I am unsure whether to comply.

Thursday, September 9, 2010
| | |
| --- | --- |
| | [2] |
Wacom Bamboo Touch
For most of the winter, I've been having some fairly serious pain in my right wrist and elbow. It went away when we went on vacation but came back soon afterwards. It's obviously connected to the heavy mouse usage of my right hand, combined with the pressure of my chair arm on a nerve near my elbow. I tried switching my mouse to the left hand, but I was utterly useless at it. I had resorted to trying to memorize keyboard shortcuts and daily applications of Voltarin to my wrist. Then two weeks ago my co-worker Graeme saw me and asked if I wanted to try out his Bamboo Touch. (He didn't need it any more.) I was skeptical at first, but I am now a total convert. For all normal mouse-related activities, I'm just as quick now with the tablet as I was before. I utterly LOVE two-finger scrolling, which I also have on my MacBook at home. My wrist pain has disappeared completely. For my elbow, I ended up wrapping a scarf around the chair arm to create a makeshift pad. That's helping quite a bit, so I think a more permanent solution is in order. Just thought I'd share my experience in case any of you are experience similar mouse-related repetitive use injuries!


Shared today on Google Reader:You can follow me on Reader here.

Wednesday, September 8, 2010

RunningBlog: "Fit to Run - at 50, 60, and 70." Nice little article from today's Sydney Morning Herald about Can Too and the many older runners they're training.

| | |
| --- | --- |
| | [6] |
Oooohhhhh. Who wants to go eat suckling pig with us?!


Note to self: Knit this Pixie cap for Indie this winter. And Amy. And me.

Tuesday, September 7, 2010

Shared today on Google Reader:here.

| | |
| --- | --- |
| | [2] |
See, Australia? Labor to form government. I TOLD you things could be lots worse!


Special request from Kris's Mom: Please go to the Campus Cruiser Contest and vote for Taylor Gardner. You can vote once per day. She's my Mom's neighbour and they really want her to win!


"Petaluma: Where the Chicken and the Egg Came First." A cute little article about the food scene in my sister's NorCal town. I liked Petaluma.

Sunday, September 5, 2010
| | |
| --- | --- |
| | [2] |
RunningBlog: Does stretching before running prevent injuries? Scientists say NO. I often get defensive when other people ask if I stretch before I run, because I don't. More research to back me up!


Shared today on Google Reader:You can follow me on Reader here.

Saturday, September 4, 2010

Shared today on Google Reader:You can follow me on Reader here.

Friday, September 3, 2010

The Food Lab: Do 'Better' Eggs Really Taste Better? I was surprised; I was SURE that the fancy eggs must objectively taste better than factory eggs. But it looks like it's all colour and personal expectations. Freshness seems to be the only factor that really affects taste. Whatever. I still think having chickens would be cool. :)


Amplified Sewing Machine. Huh! Apparently the Breeders song "S.O.S." actually includes this. I have Last Splash on my iPhone so I just verified it for myself. Neat! I'll have to bring that up the next time I run into the Deal sisters.

| | |
| --- | --- |
| | [3] |
RunningBlog: Week 35
And up and down week. My new shoes (Asics Gel Kayano 16s) arrived on Friday so I immediately started wearing them around the house to break them in. On Sunday I decided to risk wearing them on my long run. They're just so comfortable! The Snook joined me for a 5:1 run/walk to Centennial Park. We did about 6km and then switched to a 3:1 ratio for the trip home. I did a bit extra to make up the distance I needed. I felt pretty good on that run; my back didn't hurt and my foot felt okay. Tuesday, however, was disastrous. I felt slow; I was thirsty; and every muscle was sore. It was such a slog. Then today I bounced back again. My legs are still sore, but my pace dropped by 30s/km. My hips are so tight though, I think I might try to arrange a massage this weekend.

Total this week: 25.5km (15.9mi)
Total in 2010: 654.32km (408.95mi)

To reach my goal of running 1000km in 2010, I should be at 673km right now. So I'm about 20km behind pace. I'm slowly clawing back ground though!

Thursday, September 2, 2010
| | |
| --- | --- |
| | [2] |
Bazaar Beer Cafe. Snookums: We may need to plan a trip to St. Leonards...

| | |
| --- | --- |
| | [1] |
San Francisco Values. Yeah, I like San Fran.


Another cute and simple skirt to make for Indie!

| | |
| --- | --- |
| | [7] |
Perspective
For those outside Australia who don't know, we had a federal election two weeks ago. The result was so close that they're still not exactly sure who's going to be the Prime Minister. (It's basically a tie between the two biggest parties, so they're both trying to woo the few independents who were elected over to their side to form a majority.) Many of my Australian friends were extremely disappointed in this result. I saw comments on Twitter about how disillusioned they were with their fellow Australians. I saw people lamenting how stupid a lot of the the voters were. (We have compulsory voting here, so everybody HAS to turn up on polling day. Many of them chose to register blank votes though in protest of the major parties.) There are people who truly believe that this election presages a really dark time for Australia.

All I can say is: at least it's not this crap. I'd still rather live here than in a country where supposedly a full QUARTER of the population believe that the President is a Muslim. Where a significant portion of them believe he's the actual, literal Antichrist. Where Glenn Beck and Rush Limbaugh poison minds with their insinuations and manipulations. Where Sarah Palin incites violence and is somehow still viable as a Presidential candidate.

Trust me, Australia. I'll take Tony Abbott over those ass-clown fundamentalist fearmongers any day.



And yeah, I've been trying not to talk politics here for a while, because I know it upsets some members of my family, and I'll probably receive some loony drive-by comments from randoms as well. But as Ebert says, it's time for reasonable people to start speaking up instead of ignoring this crap out of politeness.




Shared today on Google Reader:You can follow me on Reader here.

Wednesday, September 1, 2010

I don't normally go in for steampunk, but I think this Optimus Prime as steam locomotive is pretty sweet. Mom, show that to Joey!

Shared today on Google Reader:
Super Mario Sweater - Adorable! I've been thinking for a while about doing something similar. 8-bit sprites look great in intarsia.
You can follow me on Reader here.

archives
You can search through the archives by post keyword using the form on the left, or you can browse by month using the links at the bottom.
"Moblog" refers to posts and images posted directly from my mobile phone.

"PW Blog" refers to posts recovered from my very first weblog, which dealt with news related to my college dorm.