Monday, May 28, 2012
| | |
| --- | --- |
| | [1] |
Frank Frazetta's 'Lord of the Rings' Illustrations Make Middle Earth Metal - Hahahaha. Eowyn took on the Witch King with her ass hanging out like that??

Favorited today on Twitter:
You can follow me here.
Sunday, May 27, 2012
Shared today on Instagram: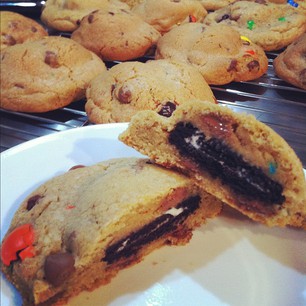 Oreo-Stuffed Choc-Chip and M&M cookies. Monday morning is going to rock.

Powered by Webstagram


Tiny Tack House - While I like the idea of living in a tiny house, I don't know if I could live in one *that* small. I like to have my own separate space sometimes. (Not to mention the fact that the Snook is a certified pack rat...)

| | |
| --- | --- |
| | [1] |
Isaac Surprises His Girlfriend Amy With a Wonderfully Choreographed Live Lip-Dub Marriage Proposal - This made me cry. So lovely and joyous!

Favorited today on Twitter:
You can follow me here.
Saturday, May 26, 2012

A glimpse from one side of the dog fence - ABC News (Australian Broadcasting Corporation) - Hey Dad! It's an article with a picture of the dingo fence!

Shared today on Instagram: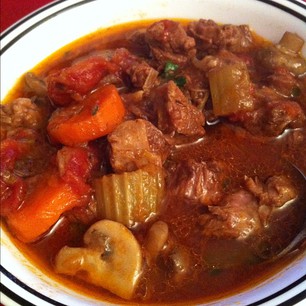 Yum. It's @nomnompaleo 's Slow-Cooker Beef and Tomato Stew.

Powered by Webstagram

Friday, May 25, 2012
| | |
| --- | --- |
| | [1] |
Shared today on Instagram: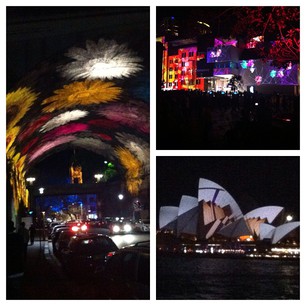 Start of the Vivid Festival! Sydney Harbour in stunning lights.

Powered by Webstagram

Thursday, May 24, 2012
| | |
| --- | --- |
| | [1] |
Call Me Maybe - THE SUPERCUT. This is awesome. I am such a sucker for catchy songs.

| | |
| --- | --- |
| | [1] |
13 Untapped '90s Fashion Trends - Oh good grief. I still sport an embarrassing number of these on a near daily basis.

Tuesday, May 22, 2012

Cupcakewurst - DEAR GOD, this is going straight to the top of the ooky Halloween foods list!

Favorited today on Twitter:
wheelyweb: Feeling the Monday blah? Cheer up by booking in #webblastSYD, may31, generously sponsored by @CampaignMonitor @MSAU & @StamfordUX
You can follow me here.

« previous week

welcome
I'm Kris Howard, a thirtyish Hoosier living in Sydney, Australia. I work as a Technical Business Analyst for one of Australia's biggest banks. I knit and sew and have crazy adventures. This is my weblog and personal site.
recent comments
Jenny: "Looooooooooove..."
Emily: "Love this! (clare now secretly wants a penny farthing). BUT 14 - surely German, no Pom, and NOT hips..."
Ptinutz: "Good to see you so active and happy with your job, you seemed a little reluctant at the beginning. ..."
Kris: "In the summer they will. In the winter probably not so much. We'll see. It's an experiment. (This is..."
Todd Diakow: "To add a little change I added red onion and red pepper to he chicken stuffing. Beauty about this re..."
JulieK: "Will they get at least 6 hours of full sun a day? If not, yes, they'll probably just die. Or grow a ..."
Jenny: "Stupid cute..."
WeeB: "Good luck Kris! You'll amaze them all without any trouble. ..."
[see last 50 comments] [RSS feed]
knitting (in progress)
recent craft projects
» Laurel Dress
» Self-Replicating Mittens with QR Code
» Juno Regina Lace Scarf
» Catriona Vest
» Martha Stewart's Chocolate Chip Cookie Icebox Cake
[see all crafts]
recent search requests
» salmon soy chilli salad
» jamies duck salad with giant croutons
» thewebs goddes of birth
» harris farms sydney marshmallows
» hen pincushion pattern
[see last 100]
weblogs
a room of my own
Amanda Palmer
Anton Emdin Illustration & Cartoons
Carbo-Mobile
Daring Fireball
defective yeti
Divine Comedy of Errors
Get Rich Slowly
Ghost in the Machine
Gift and Mystery
Girls of a Certain Age
Grab Your Fork
jlcfyi
jp knit 'n' natter
Just Ask Christopher
Ken Jennings Blog
knitabulous
Krisalis
Lemon-Lime
Little Tiny Hangers
Lots of Co.
miftik
missfee
Neil Gaiman's Journal
not martha
PomPom
Pop Culture Junk Mail
Random Knits
Rose Red
Scrubbles
sh1ft.org
Shades of Grey
smitten kitchen
Sore Eyes
Subversive Anarchic Lesbian Femme
The Simple Dollar
Tom&Lorenzo
Waiting is my favorite!
Witty Knitter
yogaknitdra