Thursday, January 24, 2013
Shared today on Instagram: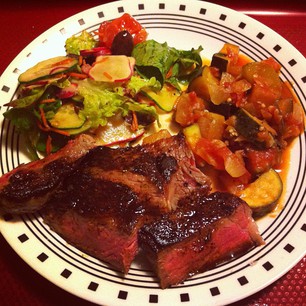 Seasonal Tuscan feast! Steak, homemade ratatouille, green salad. #paleo

Powered by Webstagram


After Fire, Chicago Warehouse Covered in Ice - Photo Journal - WSJ - Holy crap. This is why we're not moving back to the Midwest anytime soon.

| | |
| --- | --- |
| | [1] |
Favorited today on Twitter:
kcm74: That's me in the center. That's me in the shadow. I've regained my religion, no longer keeping up /w you. http://t.co/SQCwHGlU h/t @ewagoner
You can follow me here.
Wednesday, January 23, 2013
Shared today on Instagram: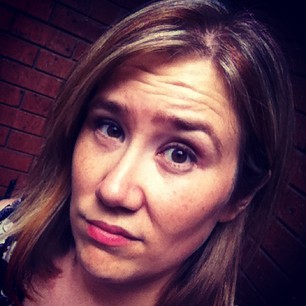 Made-Up Kris is still dubious about this whole "performing femininity" thing. #youaskedforit

Powered by Webstagram

Shared today on Instagram: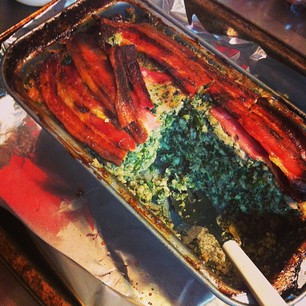 Tonight I made @nomnompaleo's Super Porktastic Meatloaf. YUM. +5 for the bacon!

Powered by Webstagram

Tuesday, January 22, 2013
Shared today on Instagram: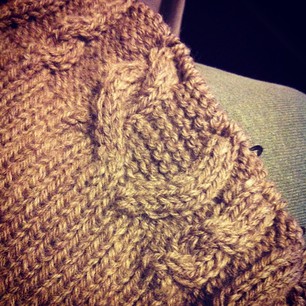 I'm sick. I get it this time every year. It's CABLE FEVER, BABY, YEAAAAHH.

Powered by Webstagram

Sunday, January 20, 2013
| | |
| --- | --- |
| | [2] |
Losing my religion for equality - Excellent essay by Jimmy Carter on why he left his church over their insistence that women should be subservient to men.

Saturday, January 19, 2013
| | |
| --- | --- |
| | [1] |
How-To: Simple Tubular Cast-on | pieKnits - Bookmarking this brilliant tutorial. I've just used this method on a new project and I think it'll be my go-to cast-on from now on!

| | |
| --- | --- |
| | [2] |
Favorited today on Twitter:
You can follow me here.
Shared today on Instagram: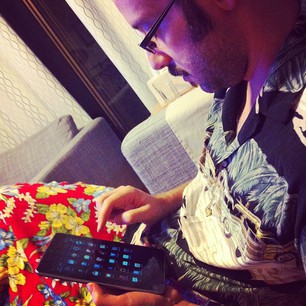 This is momentous. There is Android in our house. See? Not total fanboys.

Powered by Webstagram


« previous week

welcome
I'm Kris Howard, a thirtyish Hoosier living in Sydney, Australia. I'm the TV Development Director at Mi9, working with my team on cool stuff like Jump-in. I knit and sew and have crazy adventures. This is my weblog and personal site.
recent comments
Patrick: "I'll second the endorsement. I converted about a year ago, and it's been incredibly helpful, as oppo..."
Erin: "Fitbit cutomer service is amazing. They replaced my old Fitbit Ultra I think five times. The chargin..."
Kris: "Haha, true. Much like the rest of us, the 1x1px.gif had to adapt and change its career path after th..."
edgar: "Most web debs surely know 1x1px.gif after its career change into a tracking pixel...."
Kris: "Actually thought about that one, Gander, to the point of questioning how to fashion a space helmet. ..."
Chris Gander: "I was hoping for a Sandra Bullock space sock monkey! Complete with helmet and everything...."
KcM: "Understood. It always seems like a lot of work. :) One quick fix: Go to the store and buy a random s..."
Sue: "Congratulations - what an achievement! You really seem to have found your niche. And how lucky you a..."
[see last 50 comments] [RSS feed]
knitting (in progress)
recent craft projects
» Hawaiian Negroni
» Out-of-this-World Washi Dress
» Melbourne Cup 70's Dress
» Heisenberg Blue Cupcakes
» Negroni Shirt for Mr Snook
[see all crafts]
recent search requests
» salmon soy chilli salad
» jamies duck salad with giant croutons
» thewebs goddes of birth
» harris farms sydney marshmallows
» hen pincushion pattern
[see last 100]
weblogs
a room of my own
Amanda Palmer
Anton Emdin Illustration & Cartoons
Carbo-Mobile
Daring Fireball
defective yeti
Divine Comedy of Errors
Get Rich Slowly
Ghost in the Machine
Gift and Mystery
Girls of a Certain Age
Grab Your Fork
jlcfyi
jp knit 'n' natter
Just Ask Christopher
Ken Jennings Blog
knitabulous
Krisalis
Lemon-Lime
Little Tiny Hangers
Lots of Co.
miftik
missfee
Neil Gaiman's Journal
not martha
PomPom
Pop Culture Junk Mail
Random Knits
Rose Red
Scrubbles
sh1ft.org
Shades of Grey
smitten kitchen
Sore Eyes
Subversive Anarchic Lesbian Femme
The Simple Dollar
Tom&Lorenzo
Waiting is my favorite!
Witty Knitter
yogaknitdra