Wedding Trip – November 17 - December 5, 2004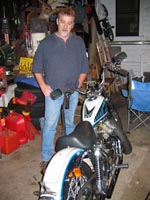 Dad show off his Harley. (We were doing the turkey in front of the garage, in case you couldn't tell.)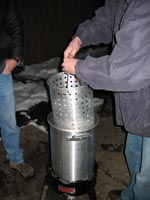 Antny lowers Mr. Turkey into the pot...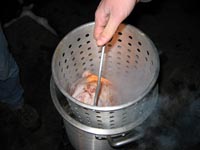 Slowly, slowly...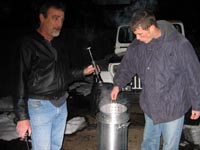 This deep-frying business really is a two-man job, though my brother is the acknowledged expert at it.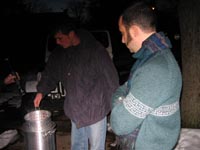 Snookums watches with interest and wonders if the whole thing'll blow up.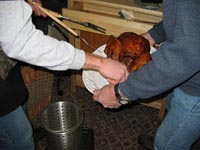 Thirty-nine minutes later, this sucker was done.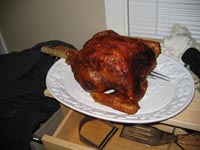 It was damn good, too!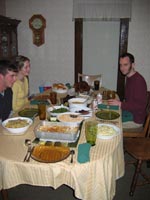 The whole Thanksgiving spread. Oh my, we ate ourselves silly.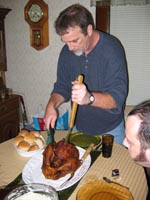 Dad does the honors...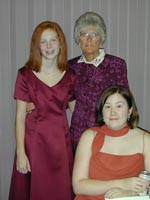 Now it's on to the big Howard-Carbo Wedding! Here's me on the big day in all my bridesmaid finery, along with my Grandma Veva and my cousin Megan (who sometimes comments here). Our dresses give you a good idea of the whole "autumn" color scheme Amy had decided on.
photos
Wedding Trip
Page 1
Page 2
Page 3
Page 4
Page 5
Page 6
Page 7
Page 8
Page 9
Page 10
Page 11
back to photos