Back in October 2007, the Snook and I bought a house. It's a pretty nice house, and we didn't really have to do anything before moving in. Over the years we've hung up some curtains, replaced the washer and dryer, and made some attempts at tidying up the garden. The only real negative has been the kitchen. We like to cook, and this – while serviceable – wasn't very nice to work in. In 2010 we replaced the cooktop and oven, which made a big difference. I would've liked to replace the fridge as well, but we were hampered by a lack of space. I literally could not find a decent-sized fridge/freezer that would fit in the space we had available. After YEARs of hemming and hawing and talking about renovating, this year we finally did it.
In January of 2012 we kicked off the process by making contact with some kitchen renovation companies. We got quotes from a few of them and eventually decided to go with Harvey Norman Renovations. They were the most expensive, but they also seemed to offer the most service. (Also, we are SO not D.I.Y. people.) The designer was also brilliant. After talking to him about what we wanted, this was the plan he drew up.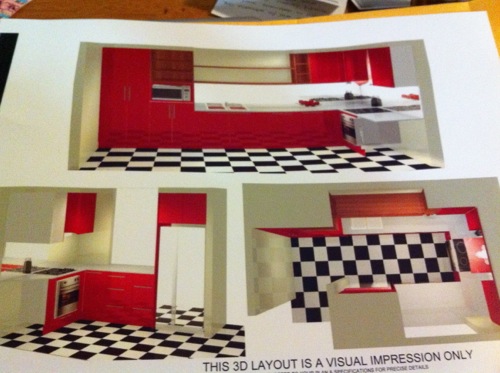 The other brilliant thing about going with Harvey Norman was getting them to price-match on all the appliances. We saved a bundle. We got a new fridge, dishwaster, microwave, and range hood. Knowing that it would be six weeks before the cabinets were ready, we got the fridge delivered ahead of time and set it up in the dining room so we could start using it.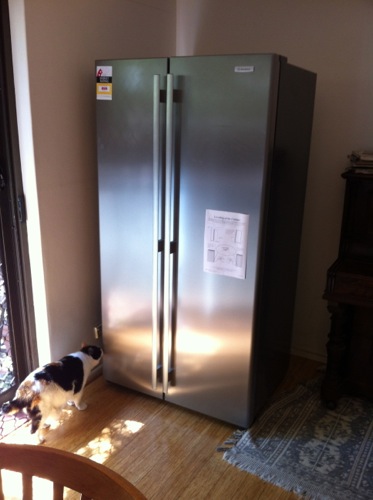 Six weeks of waiting turned into nine weeks. I should have realised at this time that these projects never run according to schedule. At any rate, I took a few "Before" photos just to commemorate the old kitchen. Like I said, it's not bad. It worked. But that laminate countertop was chipped and burnt in several places; the dishwasher had big rust patches on the front; and the range hood didn't work at all.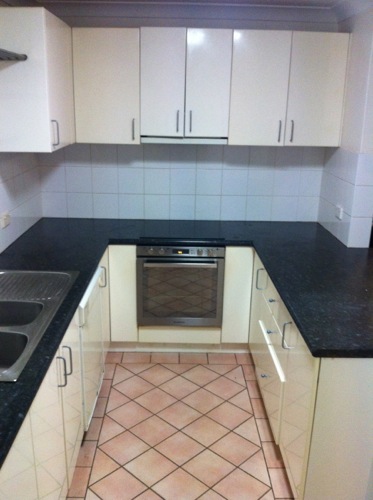 Here's the old sink and pantry. Overhead you can see some IKEA shelves that we put in a few years before.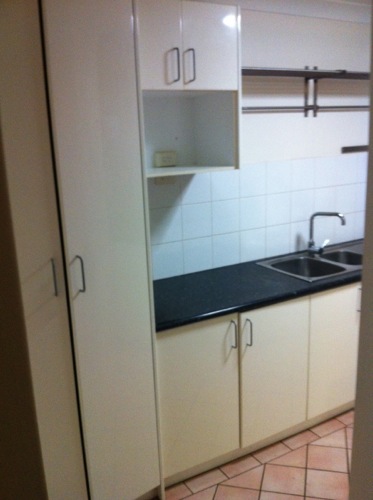 And here's the view from the dining room through the cut-out. In order to make room for the new fridge, that left wall was going to have to be extended about four inches.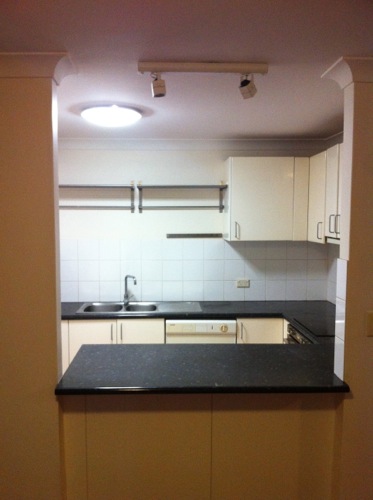 We had been told to expect "three weeks" without a kitchen. So we set up a temporary kitchen on the dining room table. Rodd's Mom lent us a hot-plate, and we had our new microwave as well. Most of the kitchen stuff was packed up in boxes and stuffed everywhere else in the house.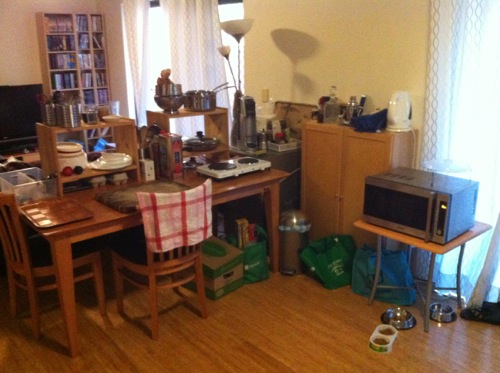 And then FINALLY on April 10, everything started! The removalists turned up to demolish the old stuff and take everything away.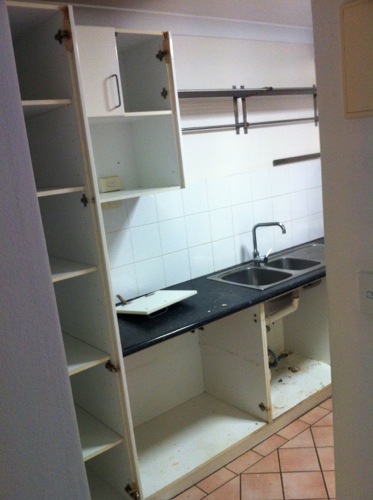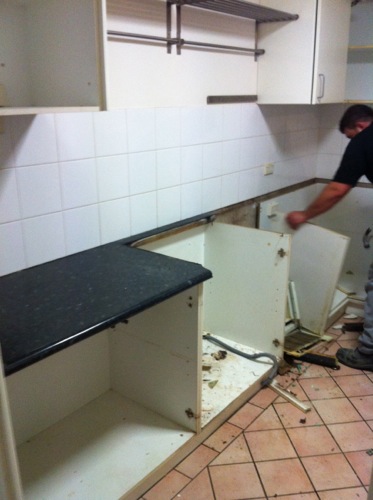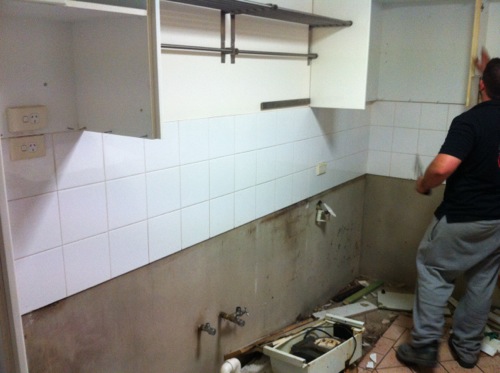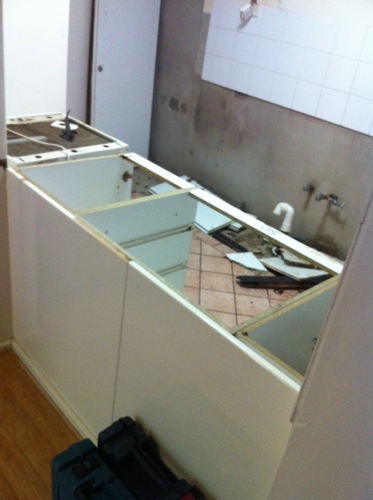 Pages: next ->