Shared today on Instagram: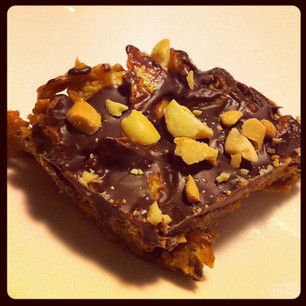 I made a thing. Tomorrow is a very big day at work.
Powered by Webstagram
Edited to add: If anyone wants the recipe, these are No Bake Crispy Corn Flake Chocolate Peanut Butter Bars. And it was only the Snook and social decorum that kept me from eating the entire batch myself, they were THAT GOOD.