Ravelry is a place for knitters, crocheters, designers, spinners, and dyers to keep track of their yarn, tools and pattern information, and look to others for ideas and inspiration. It was started in May 2007 by Casey and Jessica Forbes, and it now has nearly 6 million users.
Ravelry is free to join. Just to go http://www.ravelry.com and click the button to "join now".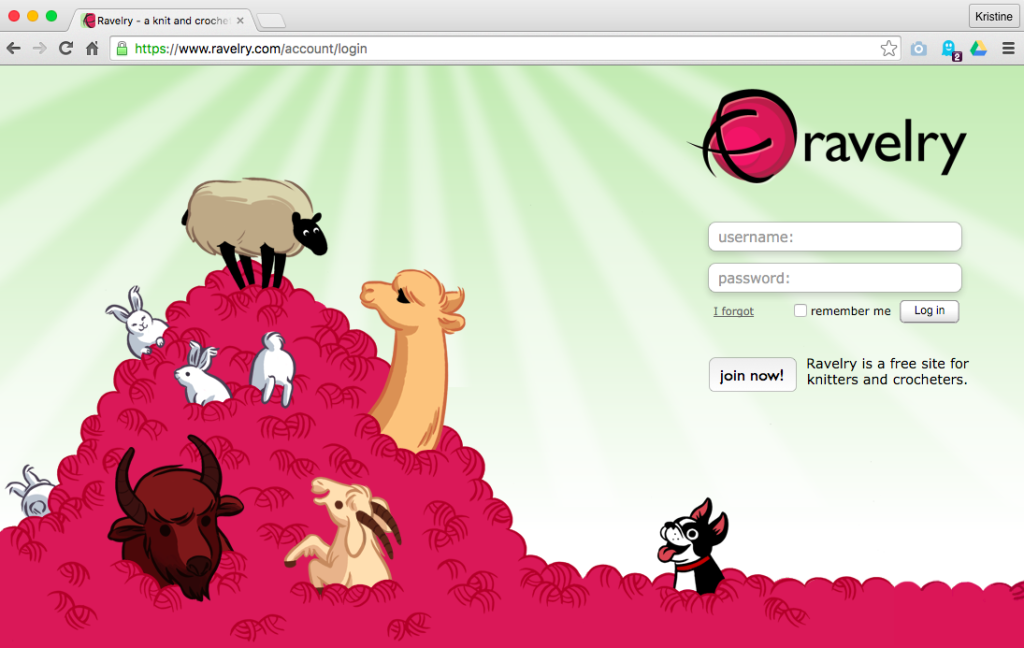 ---
You'll be asked to provide a valid email address. (Don't worry; they won't spam you.) Enter your address and click the "Email me a signup link" button.)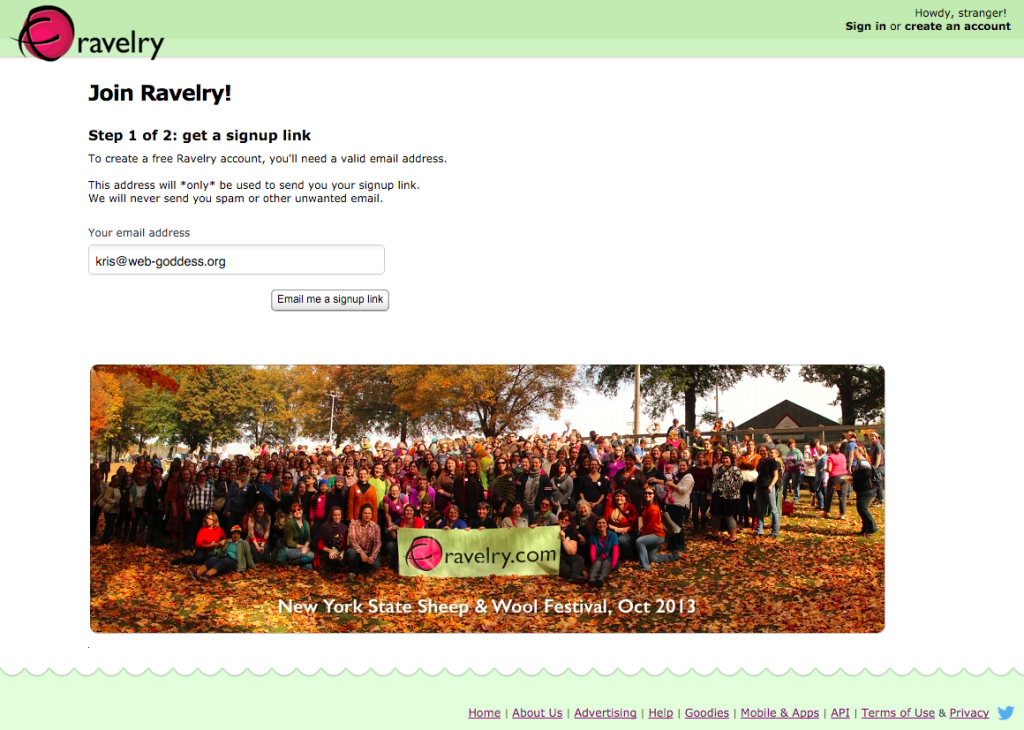 ---
You should see a message that your signup link has been sent!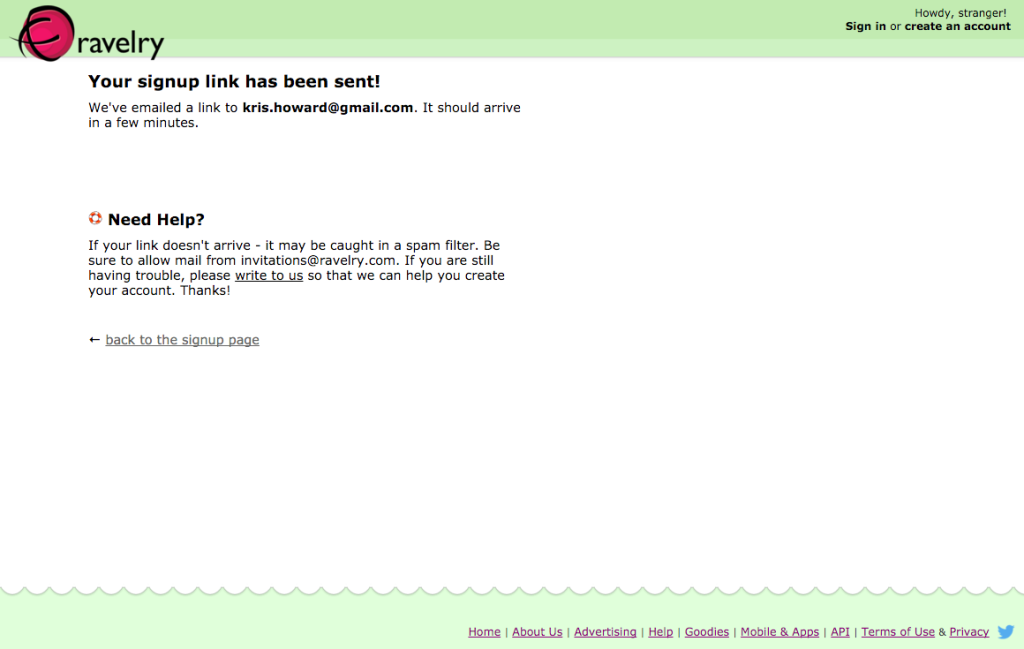 ---
The next step is to check your email. A message should arrive with the subject line "Your Ravelry.com sign up link." (If you don't see it within a few minutes, check your spam folder in case it ended up there.) Inside the email will be a special link that you need to click to confirm your email address and finish signing up. Go ahead and click it.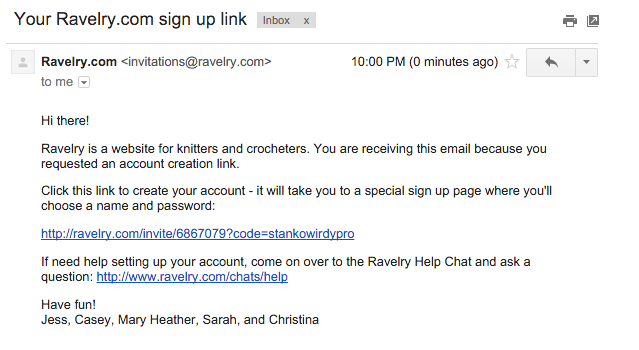 ---
Once you click the link, you'll be asked to pick a username and a password. Your username is your identity on Ravelry, so choose carefully! (And it must be unique, so the form will warn you if someone already has that name.) Go ahead and enter a password as well.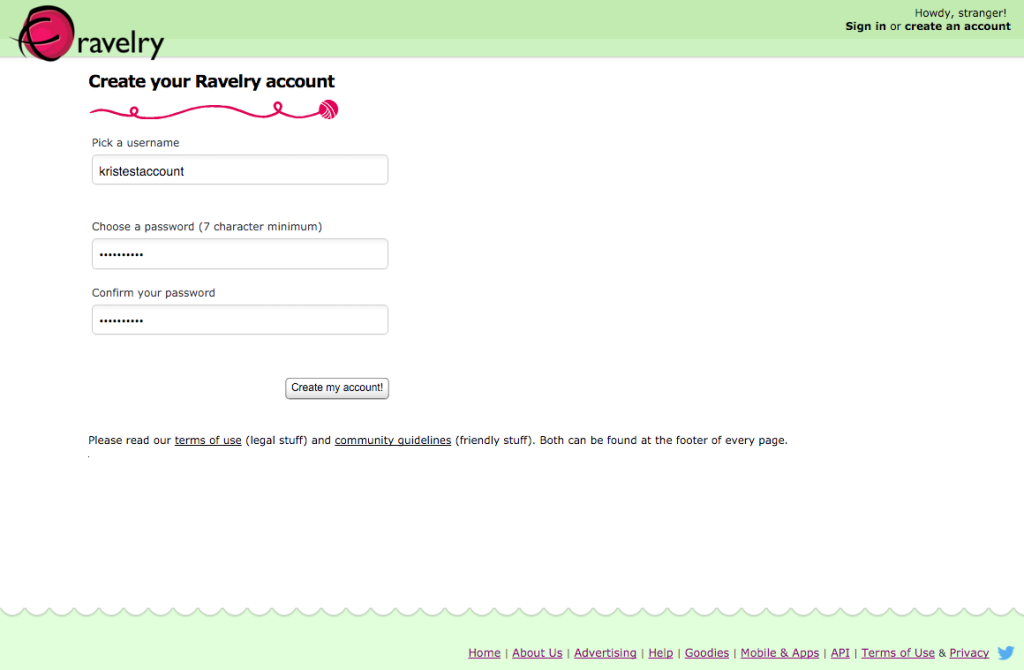 ---
Once you submit the form, you should see a "Welcome to Ravelry" message. Your account has been created! I suggest you watch the video tour.