As 2008 wound to a close, the Snook and I realized and A) we hadn't had a vacation together in a long time, and B) we hadn't visited the rellos in many years. So why not have a week's holiday in the bush? We packed up a rental car and headed to the mid-north coast of New South Wales to the Snook homestead. (Distance from home: about 450km/280mi.) We spent eight days sleeping in, drinking wine, taking naps, and going on day trips to the surrounding area.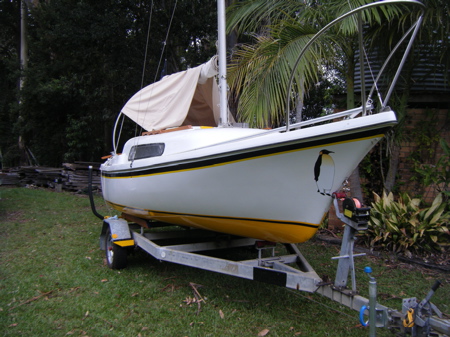 Behold the mighty Penguin! Pa Snook has been restoring this sailboat for a while now. I'd been hoping to go sailing, but he's still got some work to do on it.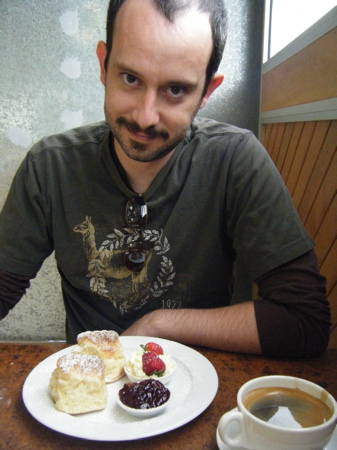 One day we decided to head to Wauchope. (I had hoped to see the Big Bull, but apparently it was pulled down not long ago.) Ma Snook recommended that we stop at Ricardoes Tomatoes & Strawberries for morning tea. It was so cute! Snookums and I both had the scones with jam and cream.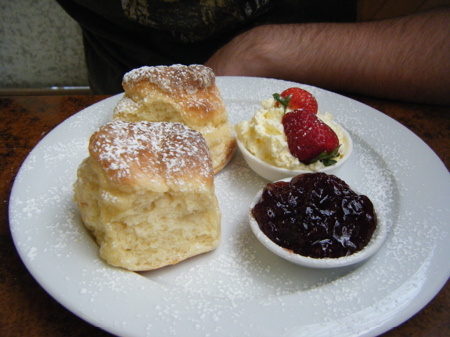 Here's a close-up of the scones. They were great, and we were convinced to buy a couple jars of jam on our way out. The coffee also gets a thumbs-up.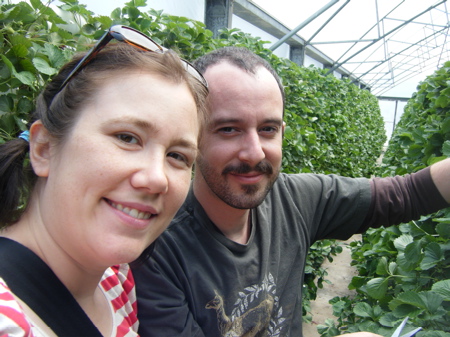 Ricardoes have "U-Pick" strawberries and we couldn't resist filling a bag. The berries grow hydroponically on a clever structure of pipes, so you don't even have to bend over to pick them!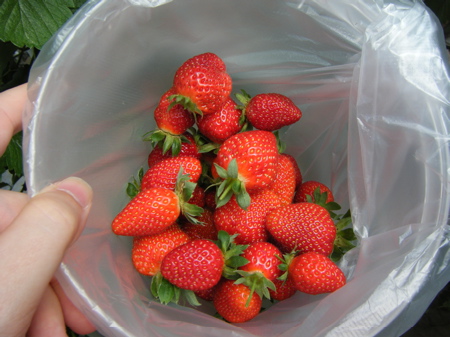 Aren't they pretty?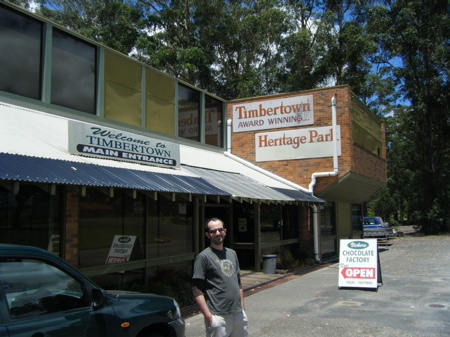 Timbertown! As soon as Snookums told me there was a recreated pioneer village nearby, I was all about it. (I have fond memories of going to Connor Prairie on school trips.) Timbertown – "A Fair Dinkum Day Out" – is a turn-of-the-century NSW logging village. And adult admission is only five bucks!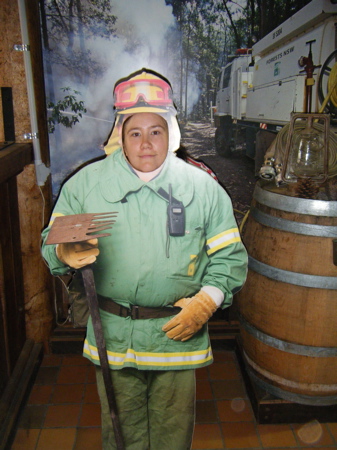 I am powerless to resist a novelty wooden cutout photo opportunity. Here I am as a modern bush firefighter.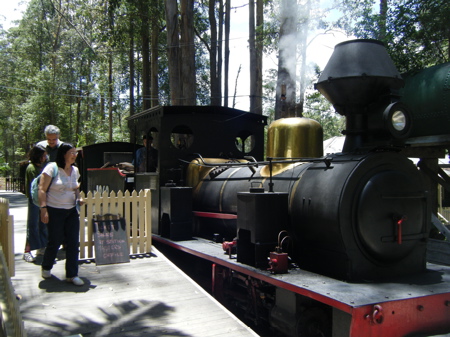 Timbertown has a lovely old steam train that chugs around the village. It costs extra to ride though, so Snookums and I decided to be economical and skip it.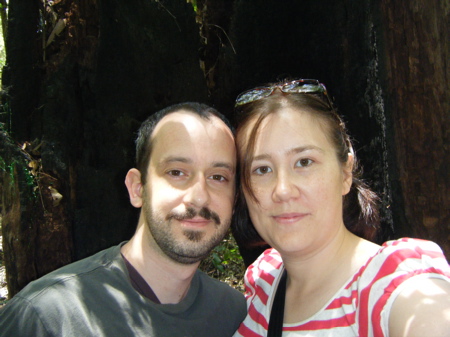 Here we are in Timbertown. It was the PERFECT day to visit, sunny but not too hot. The village has loads of trees for shade and I was just floored by how pretty everything looked. (The last time I visited the north coast, the scenery was damaged by drought and bush fire.)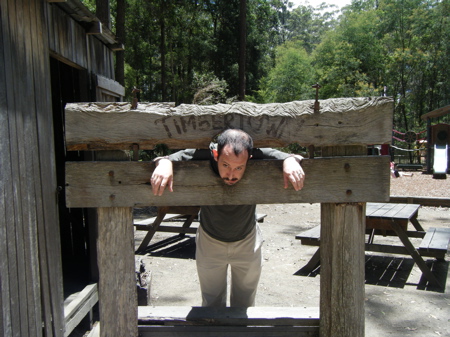 Snookums the horse-thief finds himself in the Timbertown village stocks…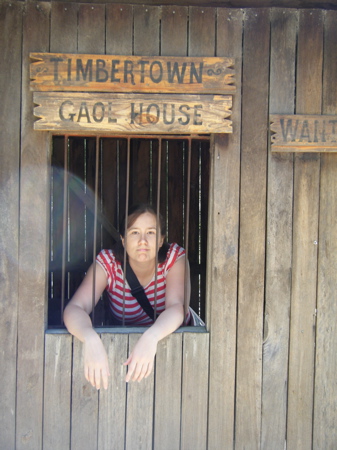 …while his villainous missus finds herself in the clink next door.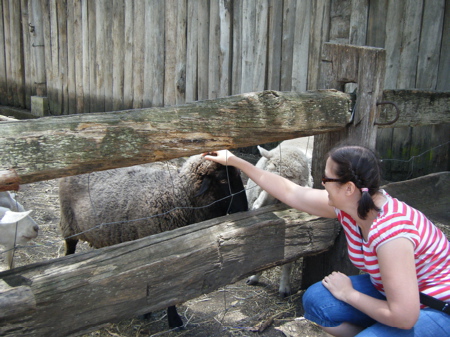 "Hello there! Well, you'd make a lovely jumper, wouldn't you?!"
Pages: next ->