A couple years back my Dad and his wife sent me one of those How to Host a Murder games. The theme was 1920's Chicago. It sat on a shelf for ages until we finally decided it was time to give it a go. Invitations were sent out to three other couples and characters were assigned. I rented The Great Gatsby and The Cat's Meow for costume inspiration while the Snook made plans for an authentic Italian-American four course dinner. The end result was way more fun than we'd even imagined.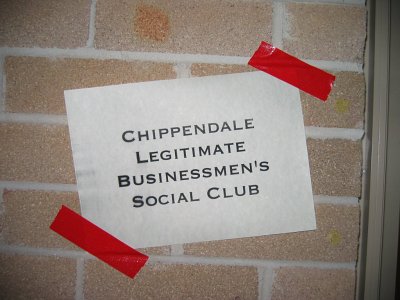 This was the sign that greeted our guests as they arrived: The Chippendale Legitimate Businessmen's Social Club. (The reference is from The Simpsons.)
And now, the cast of characters…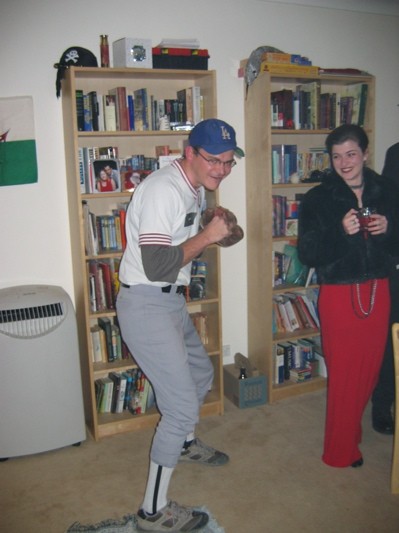 Major as Billy ("The Kid") Thrower, baseball player.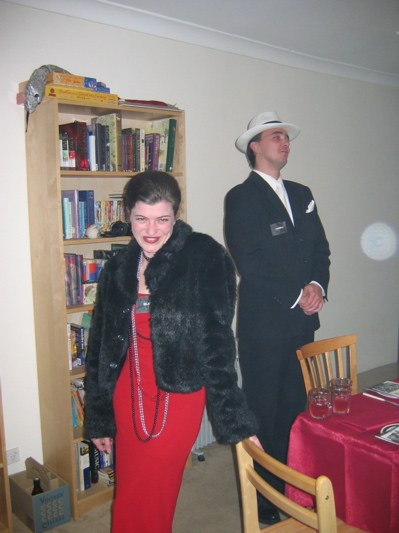 Kate as "Silky" M. Adam (proprietor of one of Chicago's most prominent private clubs) and Steve as S. Treighton Harrow (US District Attorney).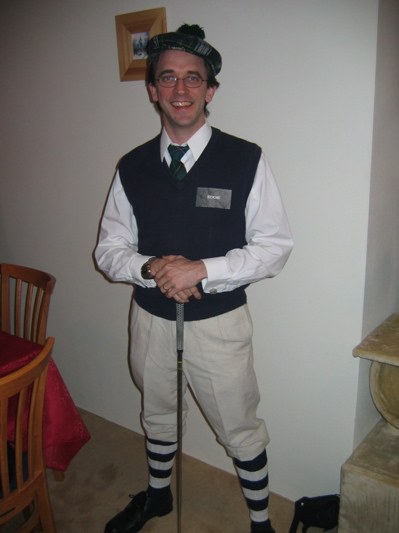 Rob as Eddie "Socks" R. Gyle, golfer and owner of a gaming house.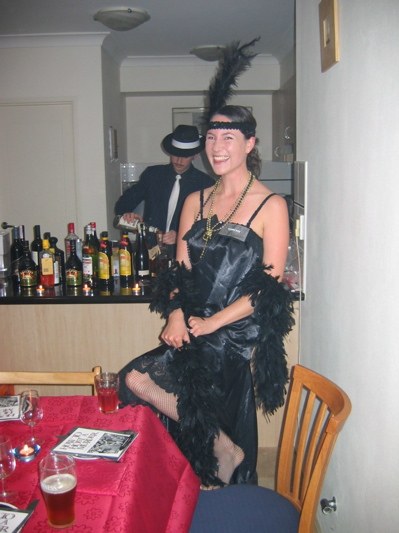 Steph as Anna Maria Carlotta Sassine ("Torchy"), famous Chicago night club singer.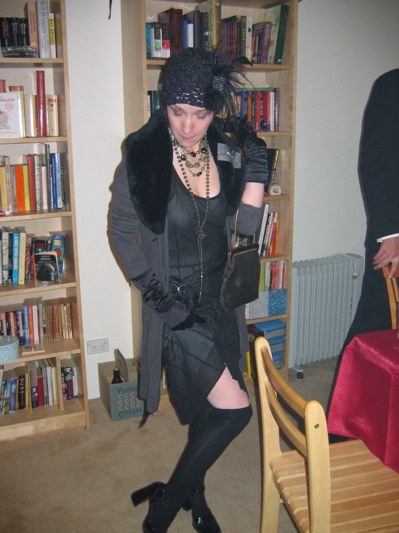 Amy as Molly M. Awbsterr, flapper and "society dame".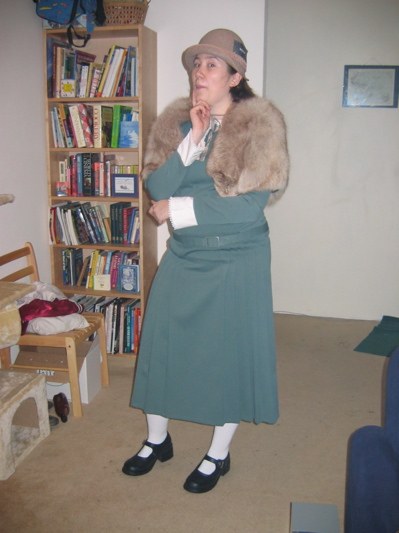 Me as Malissa F. Orrthot ("Scoop"), newspaper reporter. (The dress and hat were rented from a local Costume Shop, but the fur is an authentic real vintage silver fox fur lent to me by Ma Snook. It was SO NICE.)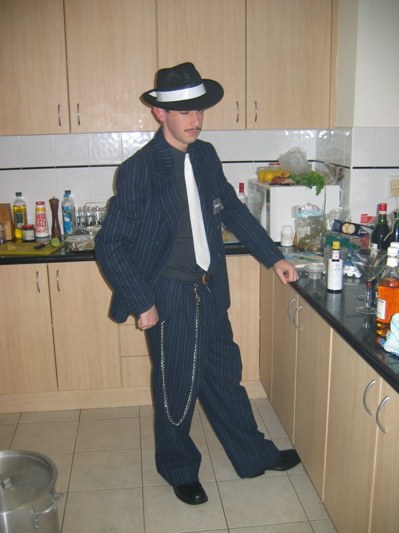 Snookums as Ernie ("Bet a Million") G. Ambler, millionaire gambler. (The costume was rented but the wallet chain and dodgy pencil-thin mustache were all his own invention.)
Pages: next ->