The game begins with everyone reading their character information and then introducing themselves. The first round then starts as people question each other about information and clues pertaining to the death of Hal Coppone. We served antipasto and cocktails for this first round. We also listened to period music as well as the introductory CD that came with the game.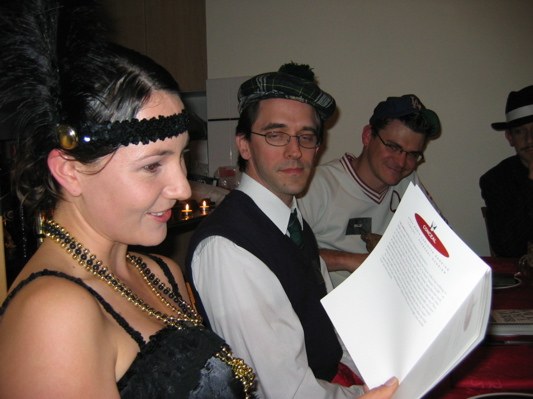 Torchy introduces herself.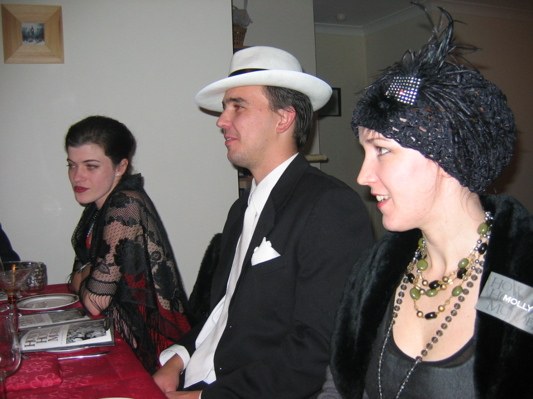 The other suspects size each other up.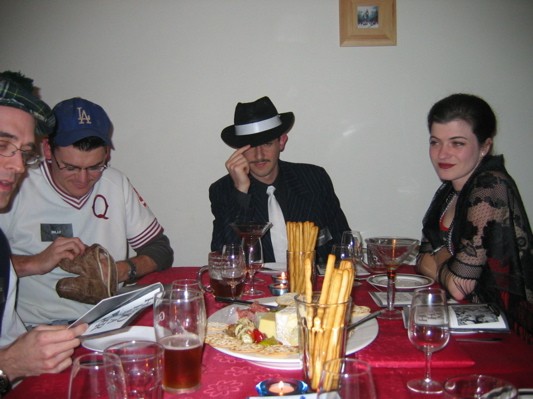 Ernie is always stylish.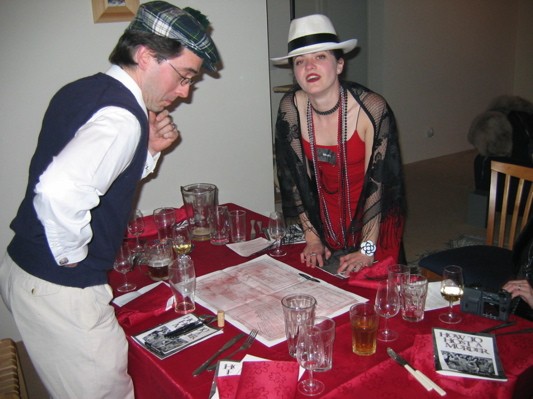 Socks and Silky check out a map of the Luxington Gardens Hotel where Cappone lived. Round Two was accompanied by the second course of the evening, Risotta Milanese. (Risotto with saffron.) Delicious…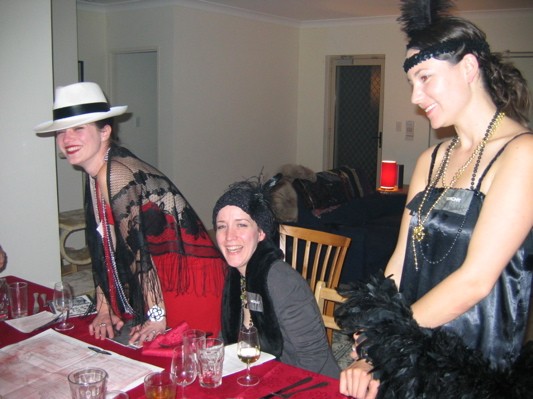 Silky, Molly, and Torchy relax between rounds.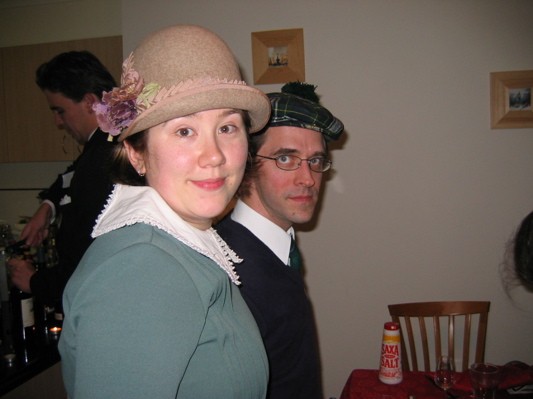 Scoop tries to look innocent as she questions Socks for information.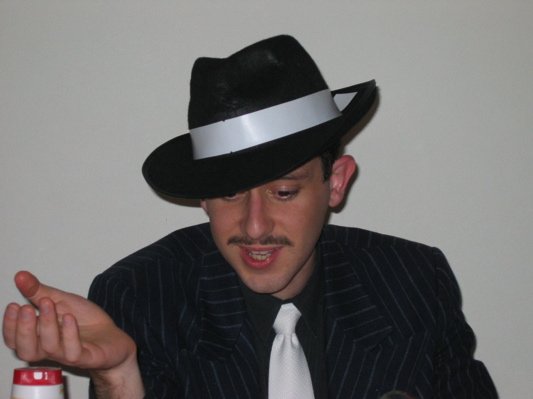 "You win some, you lose some." Ernie explains his philosophy of life.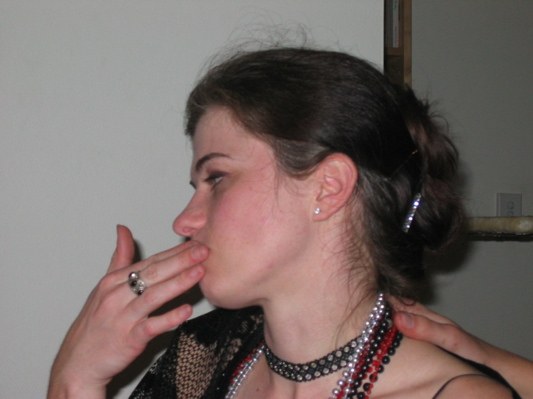 Silky looks on.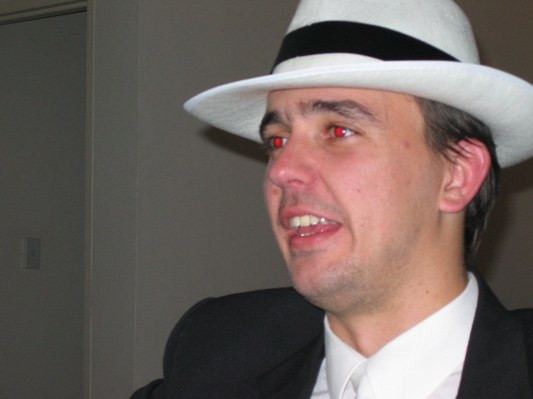 The District Attorney tries to defend himself against accusations of bribery and corruption. (Incidentally, we now have conclusive proof that Steve is a replicant. It's all about the glowing red eyes…)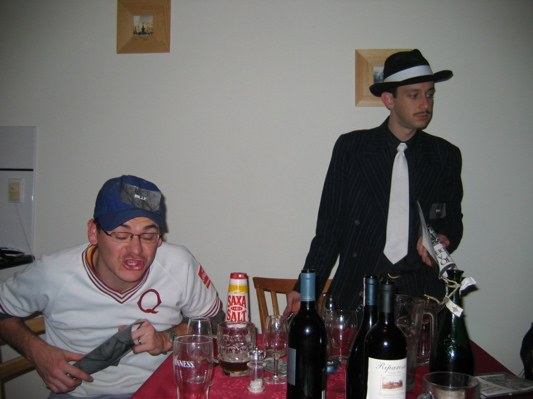 Billy addresses accusations of game-fixing while Ernie clears away the main course, veal scallopini with roasted vegetables.
Pages: <- previous / next ->