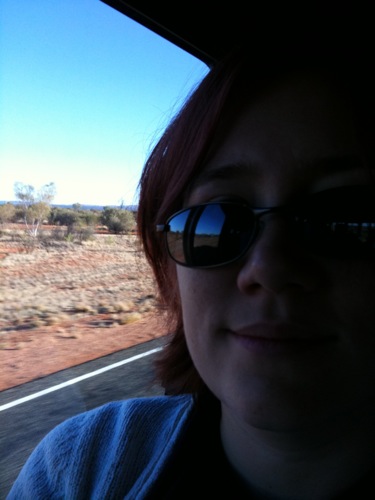 We were booked in for the 3-day tour with Wayoutback Desert Safaris, and they picked us up at 6am. After a quick stop at the office to sign in, we headed out on the Stuart Highway towards Uluru. Here's me trying to wake-up. We saw a dingo along the road!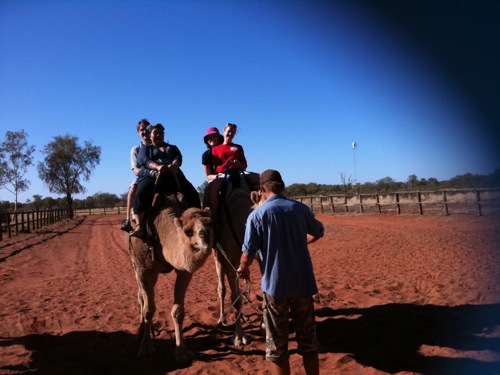 We made several stops throughout the morning, including a camel farm! Here's me and Eileen having a quick camel ride around the yard. (Cost was $5 and well worth it!)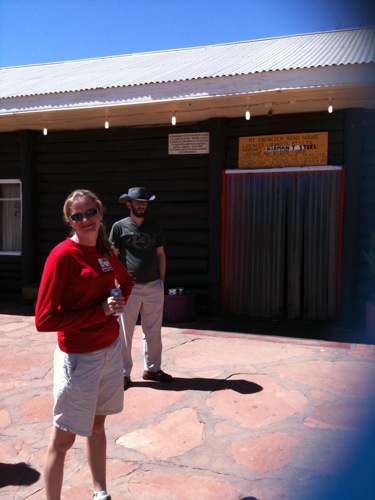 Another stop was the Mount Ebenezer Roadhouse. Here's Eileen and the Snook. There were a dozen trekkers on the safari in total, along with our two guides. The group was a great mix: us three, a Melbourne couple, a young Australian couple, a Sydney-based Chinese mom and her 12yo son, a young English guy studing medicine, a young English girl (whose parents kept crossing our path on their luxury tour), and a Swedish female engineer who works on oil rigs in the North Sea.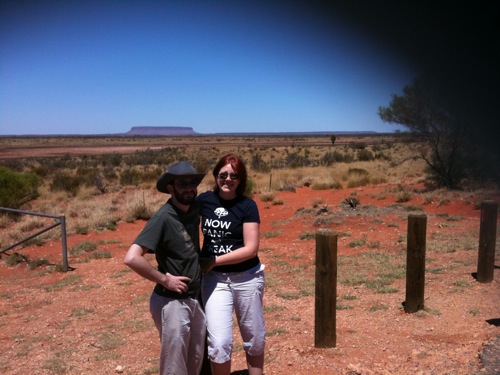 Our senior guide Mike tricked us with Mount Connor. We all thought it was Uluru! But it's not. We stopped off at a lookout to take a few pictures.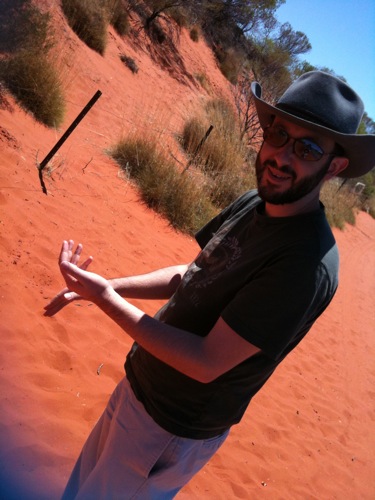 Snookums playing in the red dirt. Our shoes and socks were getting dusty.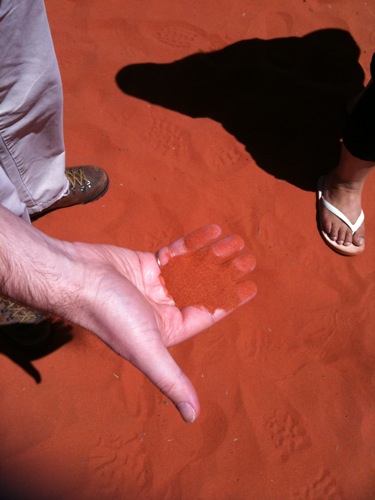 A close-up of the red dirt!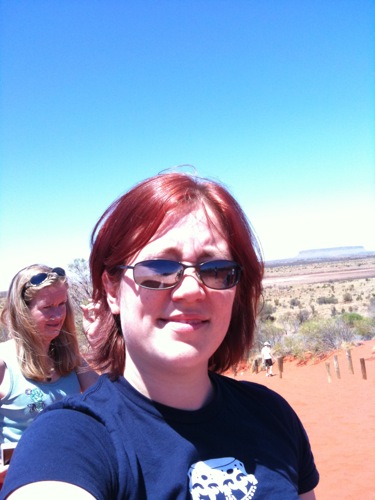 Self-portrait of me with Mount Connor (and Eileen in the background).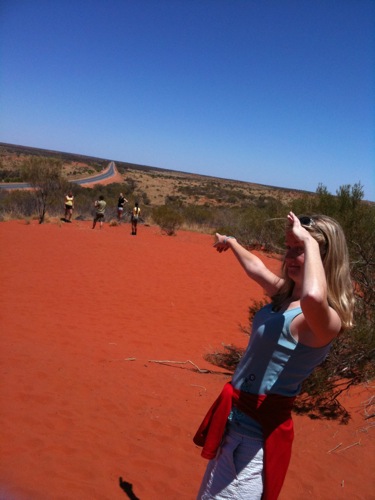 Adventurer Eileen points the way!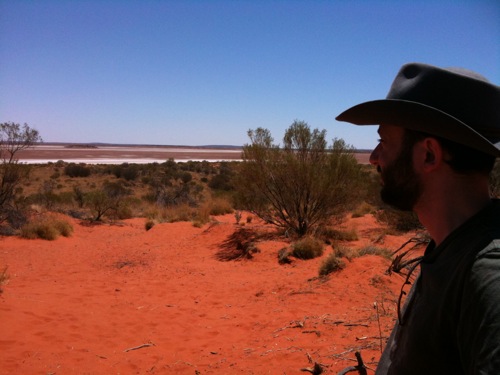 Snookums with a nearby salt lake. (It's near Lake Amadeus.)
After about six hours of travelling, we finally saw a very familiar shape in the distance. It was Uluru. We had lunch and then headed to the park…
Pages: <- previous / next ->