After eighteen months of living in Australia without a visit home, I couldn't put off seeing the fam any longer. Thus Rodd and I set out to the travel agent with the aim of procuring return tickets from Sydney to Chicago for sometime around the 4th of July. We were shocked to learn that a single return fare was going to cost us about $2000AU. As we pondered our options, Rodd asked the agent how much a "round-the-world" ticket would cost. These allow you to make a certain number of stops as long as you keep going the same direction around the globe. It turns out that we could get them for $3000AU each. "Why not?" we said. "We haven't had a proper vacation in years and we'll be spending almost that much anyway." So we bought the tickets and started making plans.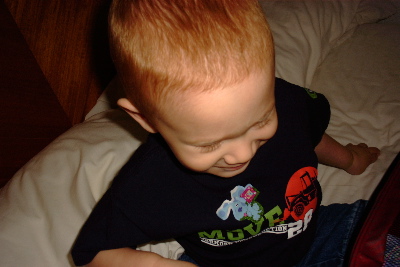 After a layover in Los Angeles, we landed in Chicago and headed to Indiana for the family portion of the trip. I'd only seen my little brother Joey once before, so I was excited to get to know him. Isn't he a cutie? He wasn't shy at all; he knew our names and let us carry him around and everything.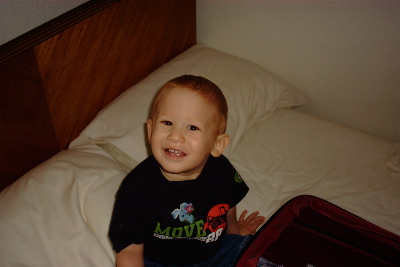 He loves having his picture taken.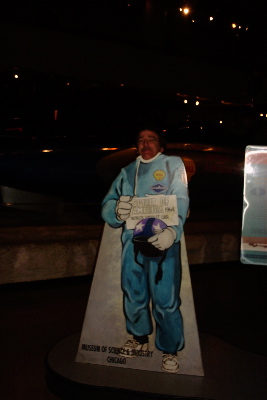 After ten days or so in Indiana, we joined my Dad and his wife Cindy on a trip to Chicago for the Taste of Chicago Festival. We also went to the Museum of Science and Industry. This is my Dad posing as the first man to break 500mph in a rocket car.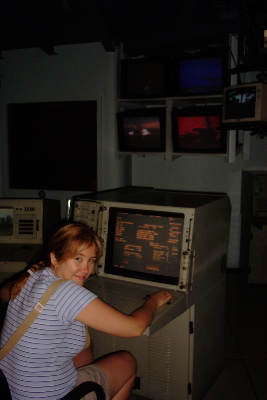 Still at the Museum… It's Kristy the submarine commander!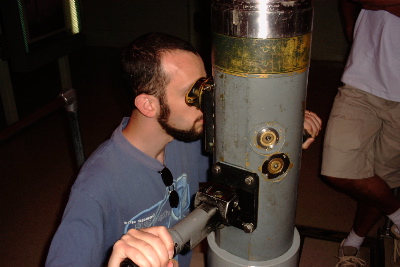 And Snookums the navigator!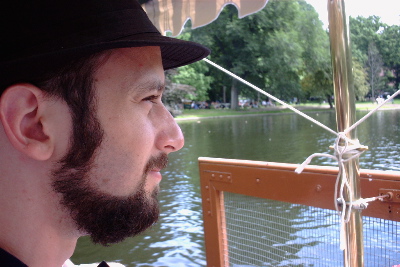 After Chicago we flew to Boston, where we spent a couple days exploring the city and walking the Freedom Trail. In Boston Common we took a ride on the famous swan boats. Here's Snookums enjoying the ride.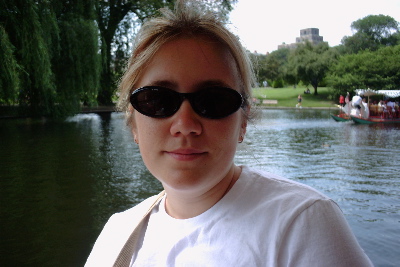 And here's me on the boats too. I kinda like this picture.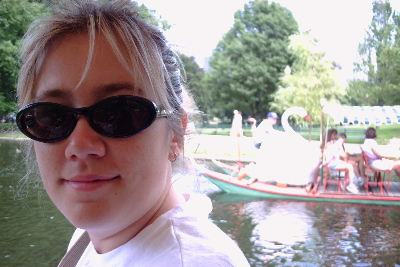 Here's another one where you can see another swan boat behind me.
Pages: next ->