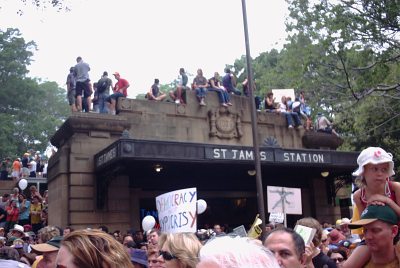 There were so many people. They were everywhere. Hippies and yuppies and everybody in between.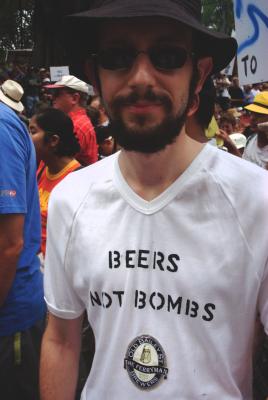 Here's another shot of the Snook as we waited for the march to properly start.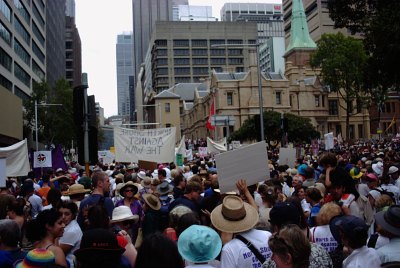 At long last the march began. There were so many people that the police forced the
organizers to change the route, so there was some confusion.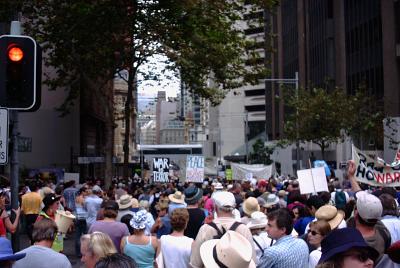 People as far as the eye could see…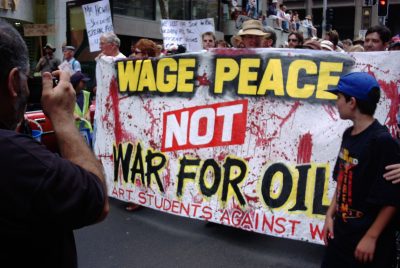 This was my favorite sign, made by "Art Students Against War". It read: "WAGE PEACE NOT WAR FOR OIL". I nearly killed myself trying to walk backwards and take a picture of it.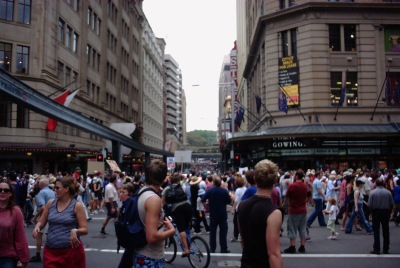 This is the intersection of George St. and Market St., which is probably the shopping
center of Sydney. I'd never seen it without traffic before. The protest effectively shut it down.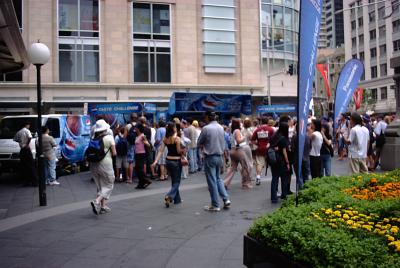 You know what goes down great after a hard day of protesting globalization and capitalism and THE MAN? A nice cold Pepsi. Ahhhh… (Yes, I see the hypocrisy of saying this after I admitted to buying a Coke at the rally. But come on, setting up "The Pepsi Challenge" along a peace march route is just low.)
That's it!
Pages: <- previous