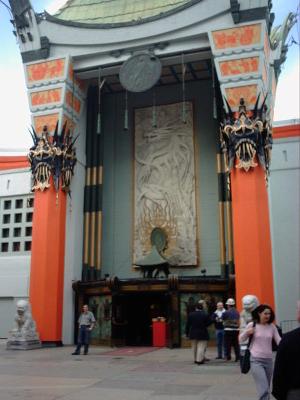 This is the front of Grauman's Chinese Theater. It looks just like the replica at the Disney MGM Studios in Florida. Pretty impressive, isn't it?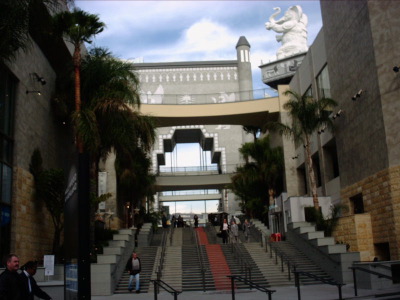 L.A. has some fabulous architecture. I don't even know what this is, but I liked it. You can't tell very well in the photo, but you can see straight through to the big "HOLLYWOOD" sign on a far-off hill.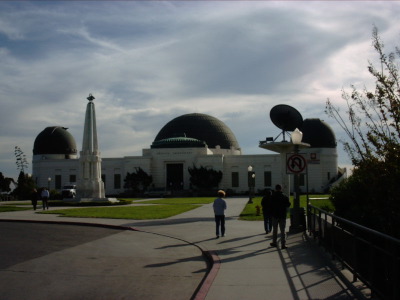 Here we are at the famous Griffith Observatory. This is where the ending of Rebel Without a Clue took place, as well as Paula Abdul's "Rush Rush" video with Keanu Reeves. (I'm embarrassed that I know that.) We were lucky to get there when we did; it's now closed for three years of renovation.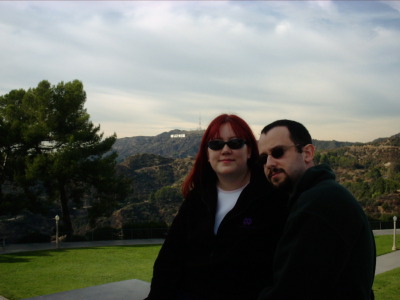 This is one of my favorite pictures of Rodd and I. Don't we look cool? Really, we're just tired.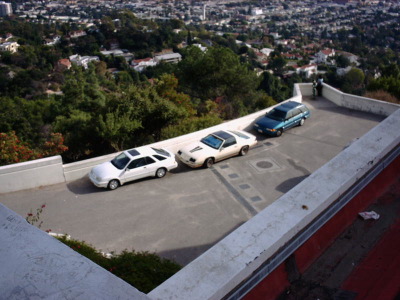 I couldn't resist. This is the exact spot where James Dean (or Keanu, take your pick) looks down and sees the bullies knifing his tires.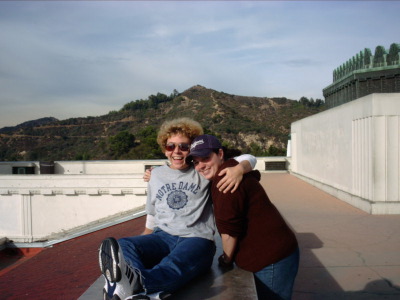 And one last shot of Liz and Kel. They're having fun. I miss those kids.
Anyway, that's it. We didn't have a lot of time, but it was nice to have a short break in between all the travelling. I definitely hope to go back and have a more extended visit. Hope you enjoyed the pictures!
Pages: <- previous