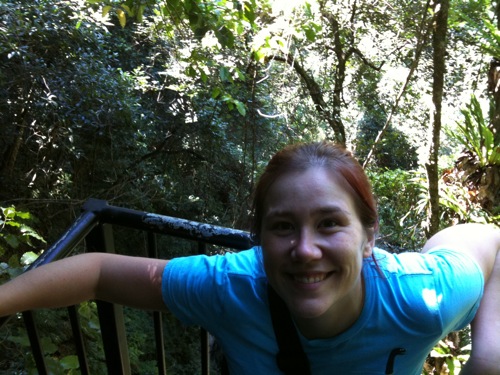 About halfway around, there's a sign pointing off for the Falls Walk. This part gets real steep, real fast. It was a warm day and we were both sweating a fair bit. We climbed up for about a kilometer and eventually wound up at the platform at the Lower Falls. Here I am crouching down on the platform. (The water is whooshing out of a gap below the platform.)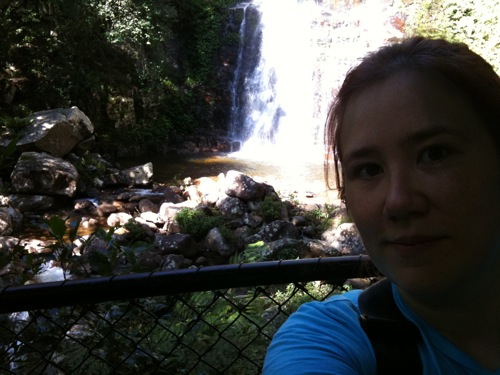 A little bit higher up was the Upper Falls! It was beautiful. The sun was shining brightly in the clearing, and it was actually quite hard to get a photo with the right exposure!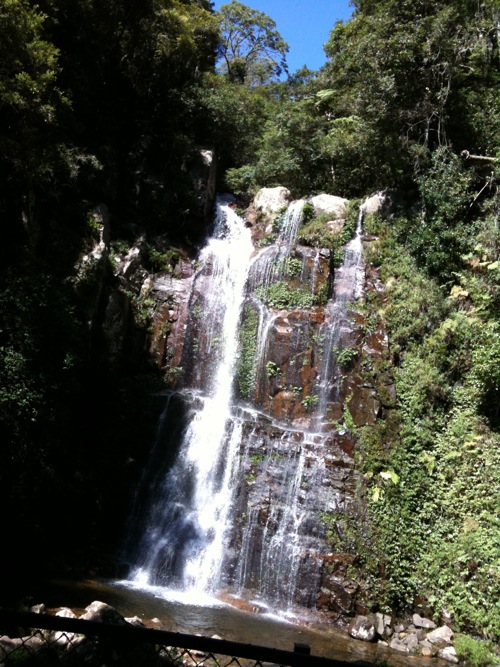 Here's a picture of the Falls themselves.
We walked back to the Loop and finished the walk back to the start. We saw (and heard) a couple lyre birds from a distance; a Rosella flitting from tree to tree; and a water dragon sunning himself on a big rock. As we neared the Visitors' Center, we came across another lyre bird sitting just off the path. I recorded a bit of video. Every sound you can hear is coming from the one bird, which is right in the center of the frame (about 8 feet in front of me).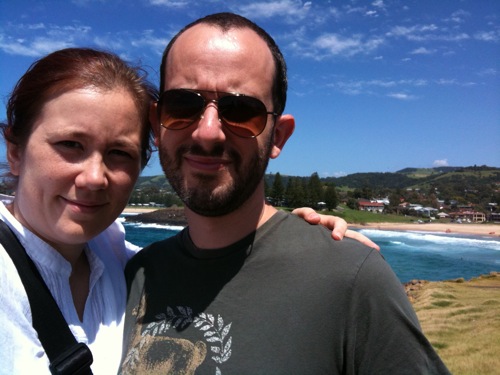 We headed back into town for lunch and my Guild meeting. Here we are on Church Point with Surf Beach in the background. The weather was gorgeous.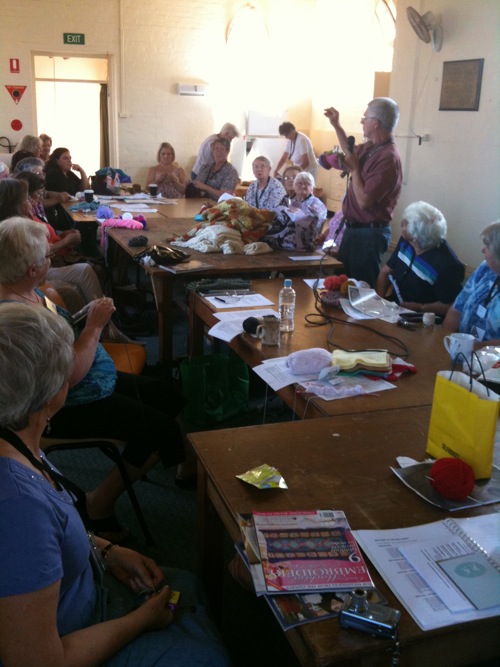 The Guild meeting was a fun diversion. The Kiama group holds their meetings in a church, and I ended up projecting my presentation onto the wall next to a giant crucifix! The Snook amused himself in town while I knitted and talked.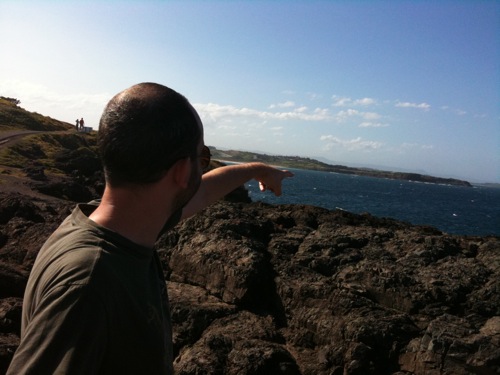 After the meeting it was finally time to see the famous Kiama Blowhole. There was quite a crowd! There wasn't much swell, but we actually did get to see it go off a couple times. Here's the Snook pointing back towards the north while we waited for it to go off.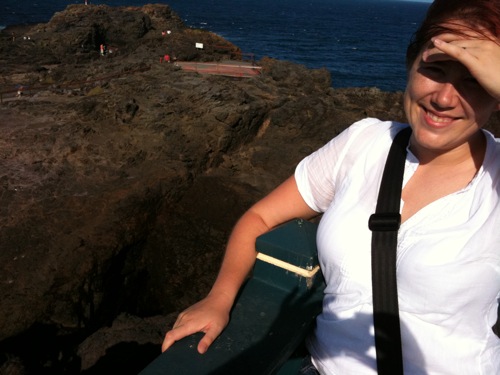 And here's me standing next to it. It's the giant hole in the rock in the middle. You could see the waves crashing down the hole, and every now then then there'd be a tremendous WHOOMPA! and water would spray up.
Pages: <- previous / next ->