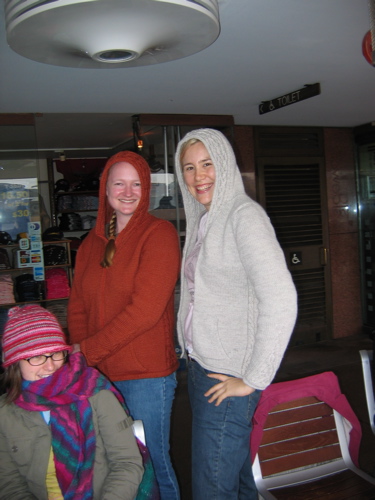 It's a pair of Rogues! Julie and I are modeling our completed cardigans. (Well, hers is finished. Mine still needs a zipper.)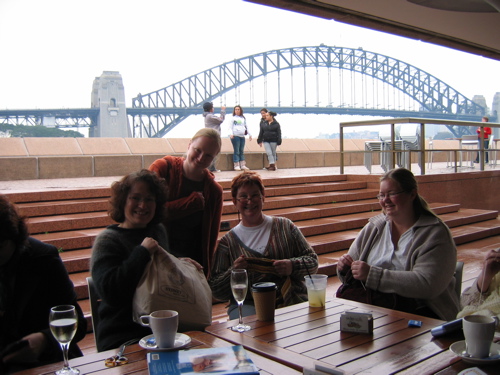 Kate, Julie, Mary-Helen, and Krista pose before the Sydney Harbour Bridge.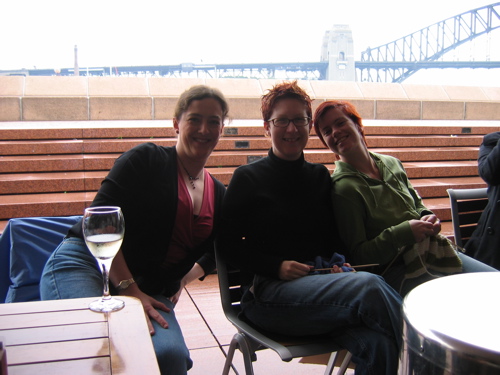 Adele with Rachel and Rebecca, I believe.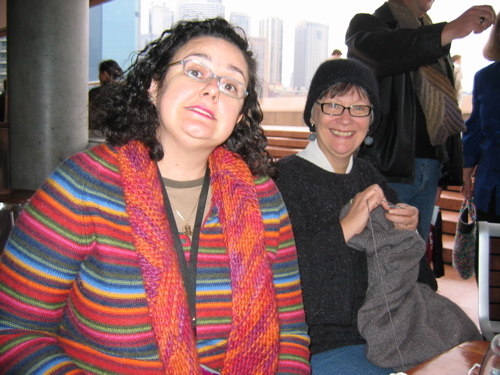 Late arrival Lara shows off her gorgeous scarf while Veronica starts casting off that jumper!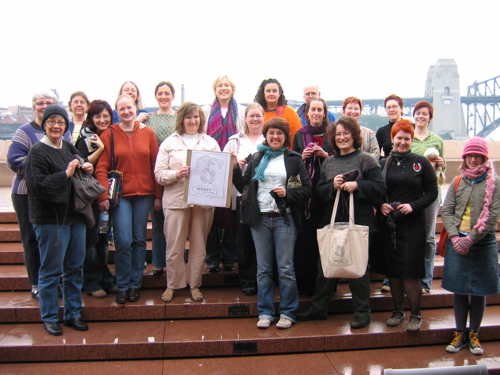 Group photo! This isn't quite everybody, but it's a lot of us.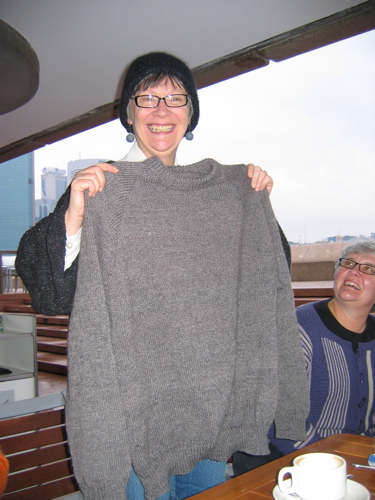 And it's done! We all applauded an actual Finished Object.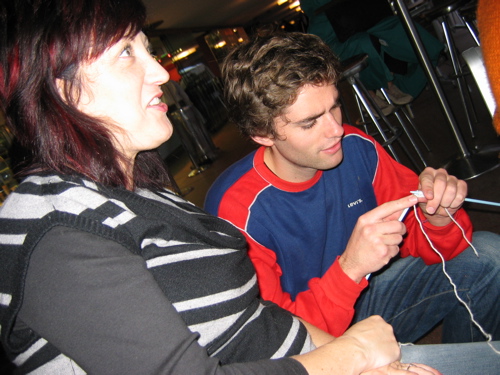 While most people seemed simply politely amused by our spectacle, Oscar and his drunk idiot friends found us hilarious. Here's Mel actually taking the time to try to teach this guy to knit. That's dedication, people!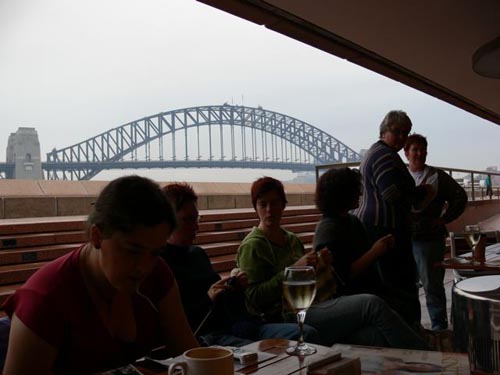 The light begins to fade and things start to wind down… (This photo courtesy of Lara Nettle.)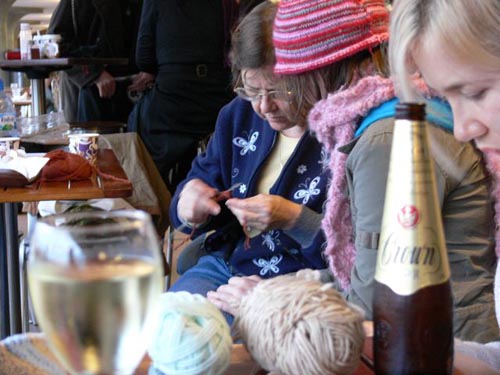 Helen and Sandra are still powering through their knitting lesson. And check out how classy yours truly is, hunched over her knitting next to a bottle of Crown Lager. Sheesh. (This photo courtesy of Lara Nettle.)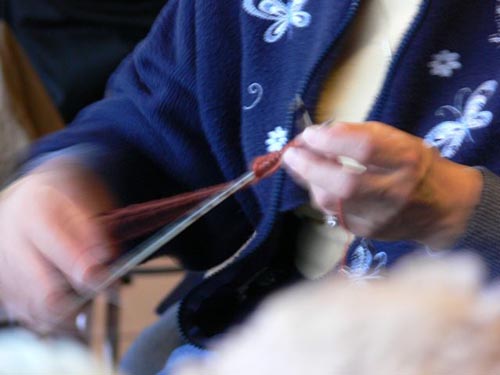 Check out this artsy shot of Sandra's knitting. This would make a great desktop picture! (This photo courtesy of Lara Nettle.)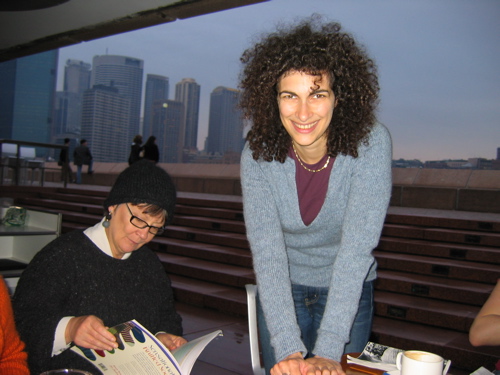 Lastly, here is the lovely Emmanuelle, who wins the award for longest distance travelled to participate. She's from Paris! She e-mailed last week to say she'd be visiting her sister and ask if they could come along. It was nice to see that our event truly was "Worldwide"!
And so the afternoon turned into evening and folks started to pack up for the night. We came; we knitted; we drank a case of wine. Thanks to everyone who participated! (We really do need to make this as twice-yearly event.) Special thanks go to the staff at the Sidewalk Cafe, who were wonderful about accommodating us.
Pages: <- previous