I recently started attending a new meetup group – Sydney Technology Leaders. The theme for the April event was "What the CEO/Board needs from Technical Leaders." A few days before, the organiser Ted asked if I'd be a last minute substitute on the panel.
Me: Uh, but I'm not a CEO!
Him: You lead a team of devs. Same difference.
So I was on the panel! I really wasn't sure what value I'd be able to add, but it seemed like people enjoyed hearing the perspective of someone who'd recently moved into management.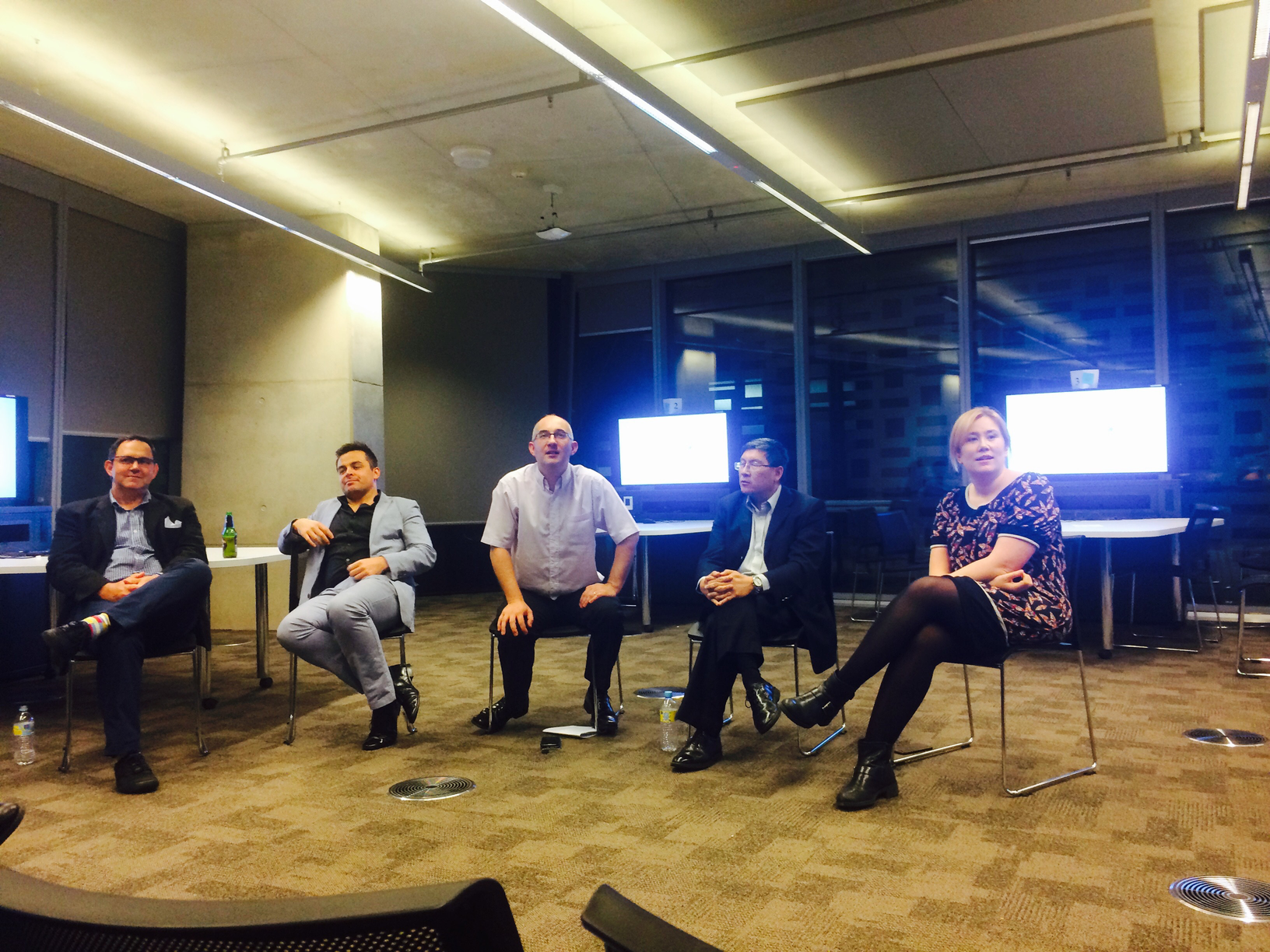 I especially enjoyed the talk by Samuel Riley, the CEO of ansarada. He talked about how as a leader you can either build or slow your team's momentum. The slide was so great I took a photo of it:
How to slow momentum as a leader vs speed it up. I need to print this out and stuck it on my monitor. #sydtechleaders pic.twitter.com/eOfVscUEtM

— Kris Howard (@web_goddess) April 9, 2015
Overall I had a great time and met some really inspiring folks in the industry. If you haven't joined the meetup group yet, you really should. And to the girl who came up afterwards and told me I was her idol? YOU ROCK AND YOU MADE MY WHOLE NIGHT. And so did Fiona, who tweeted this during the event:
As a woman, it's so great to see a female tech leader like @web_goddess on the #sydtechleaders panel. Someone I can identify more with.

— Fiona Chan (@mobywhale) April 9, 2015