We are four months into 2022 and I still haven't documented our last trip of 2021! At the end of November we headed to the US for AWS re:Invent as well as a long-awaited Christmas visit with my family.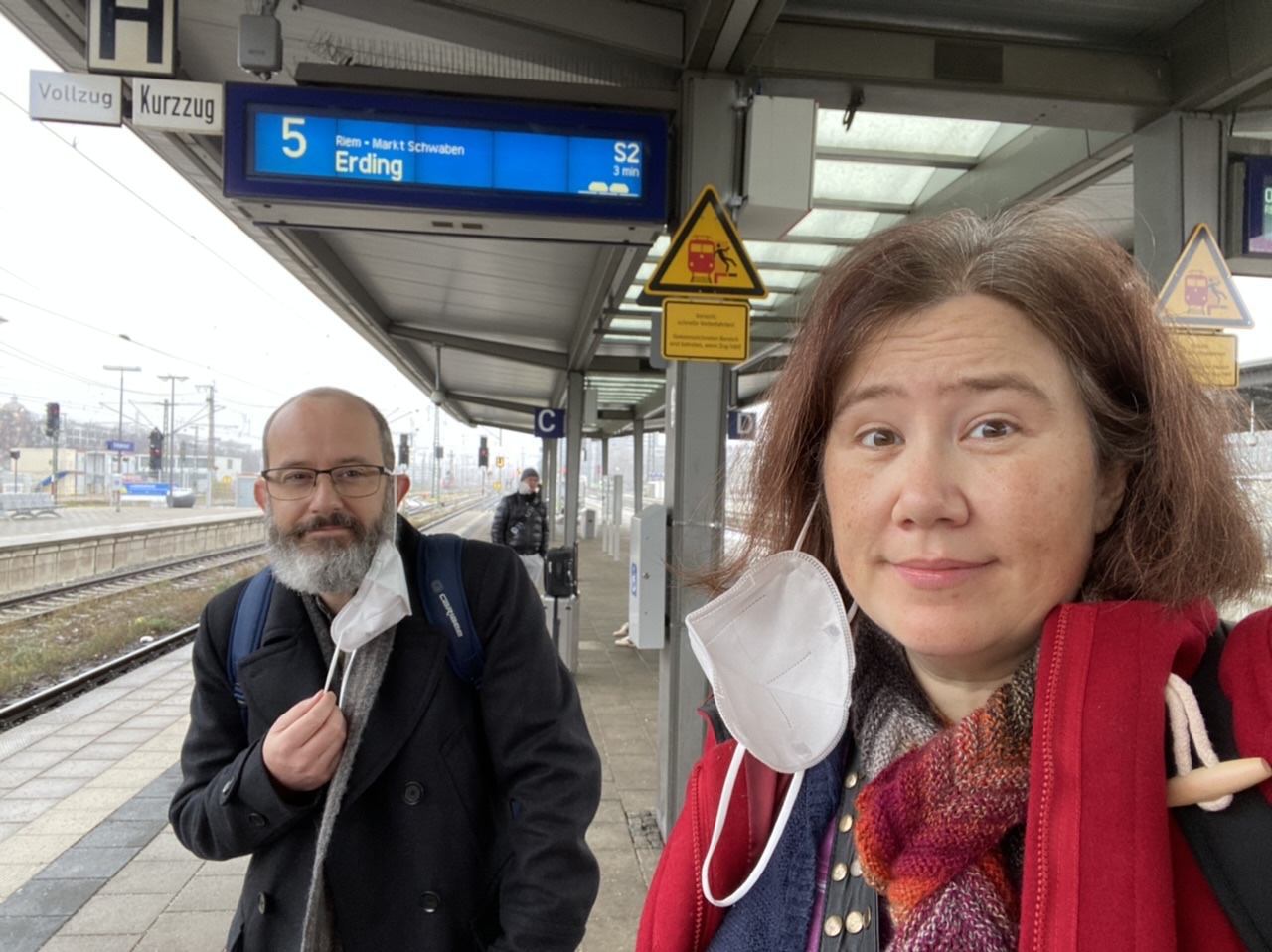 We had a fairly early flight out of Munich, and the first snowfall of the year was just starting as we waited for the train to the airport.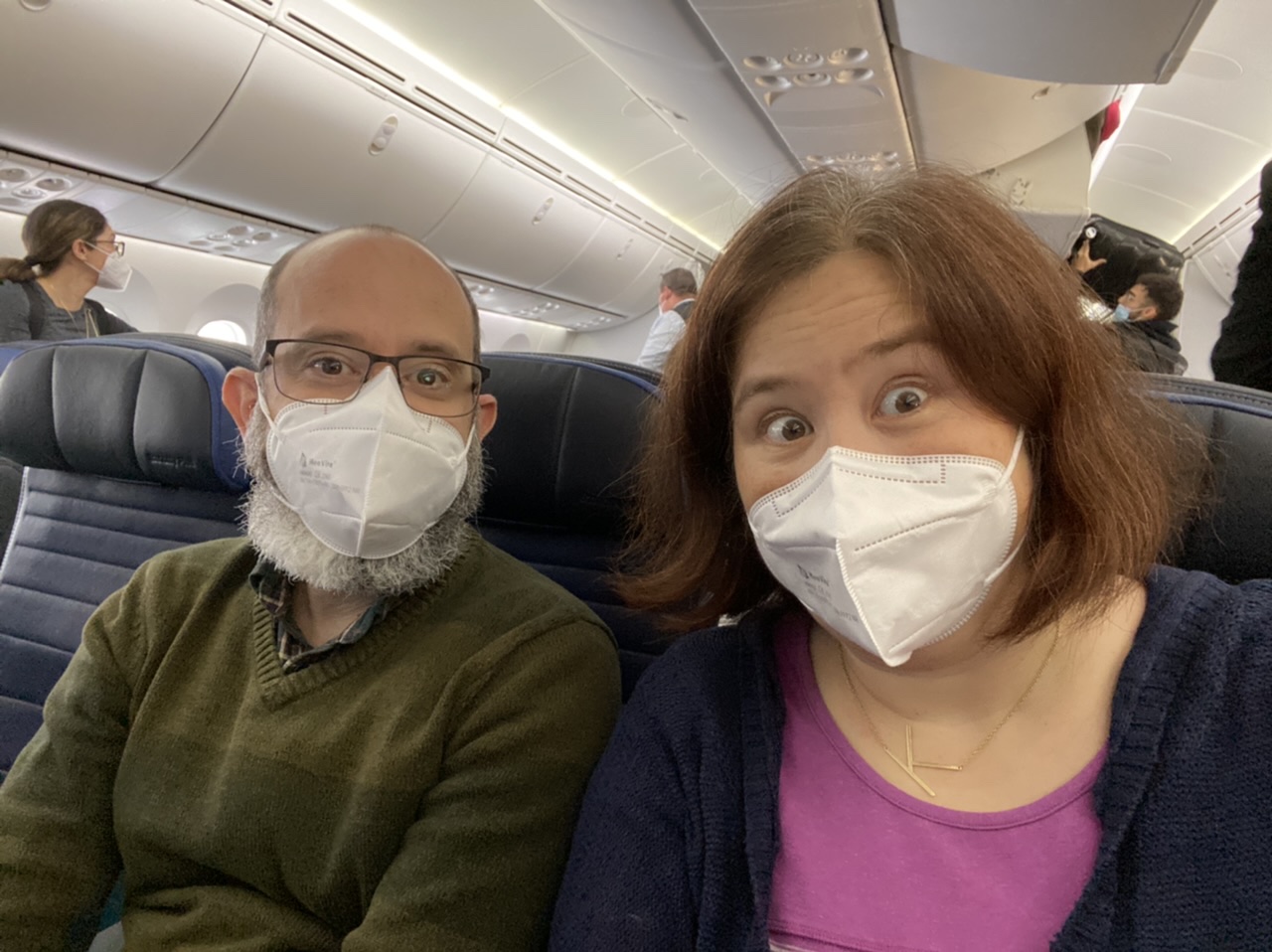 We flew from Munich to Chicago, our first big transcontinental flight in a very long time! That flight wasn't too full, but the one from Chicago to Vegas certainly was.
We got to Vegas and checked into our hotel. We were both pretty tired, but we knew we had to stay up as long as we could. Some of the European AWS leaders I knew were in town, so we met up with a few of them for dinner at In-N-Out.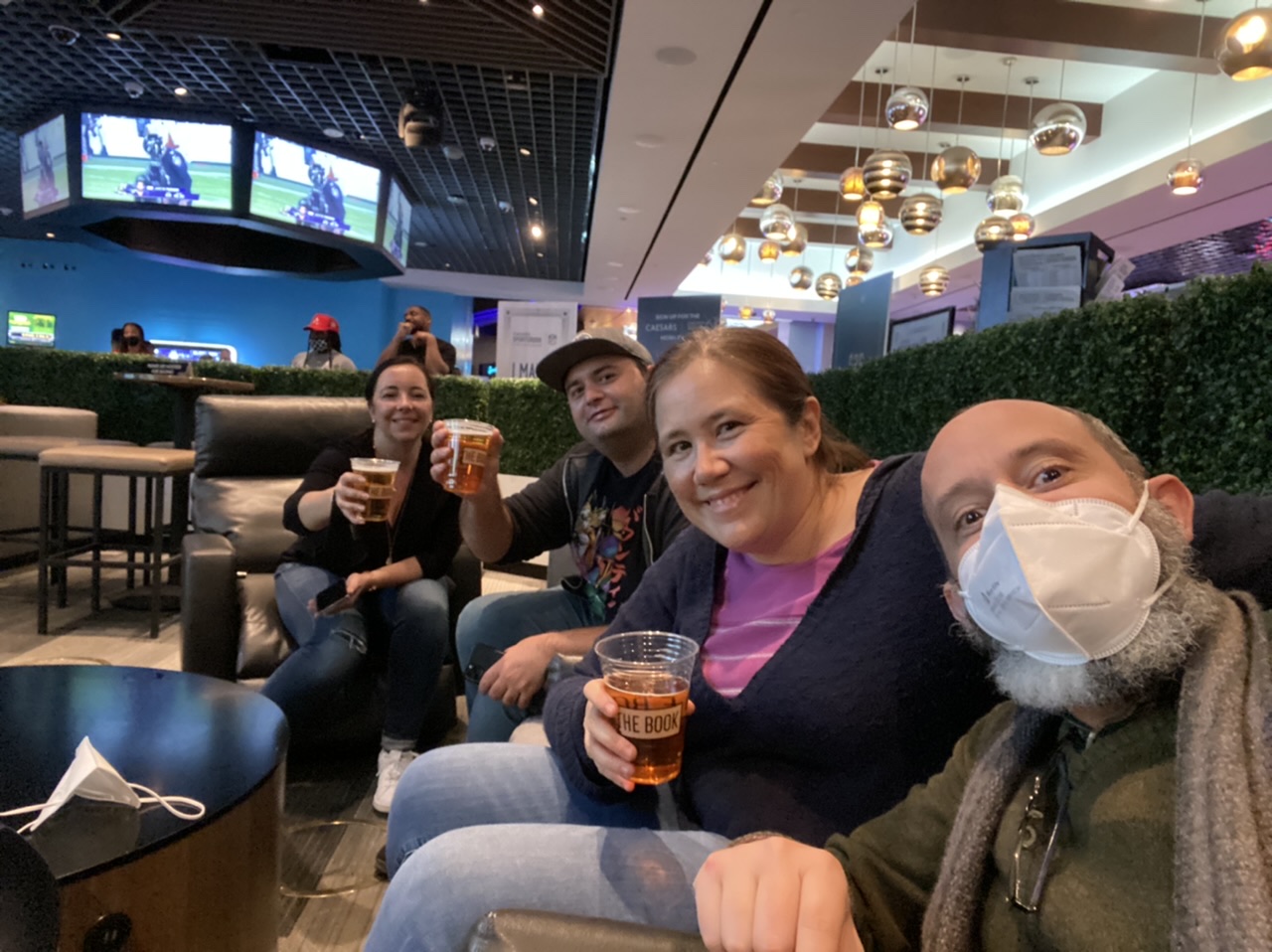 That's us with the lovely Rinon and Gloria from Zürich at The Book in the Linq Hotel. We were really flagging at this point, so that's when we called it a night!
The next day I wasn't on duty until later in the day, so I took the Snook to lunch with a colleague of mine at the Momofuku in the Cosmopolitan Hotel.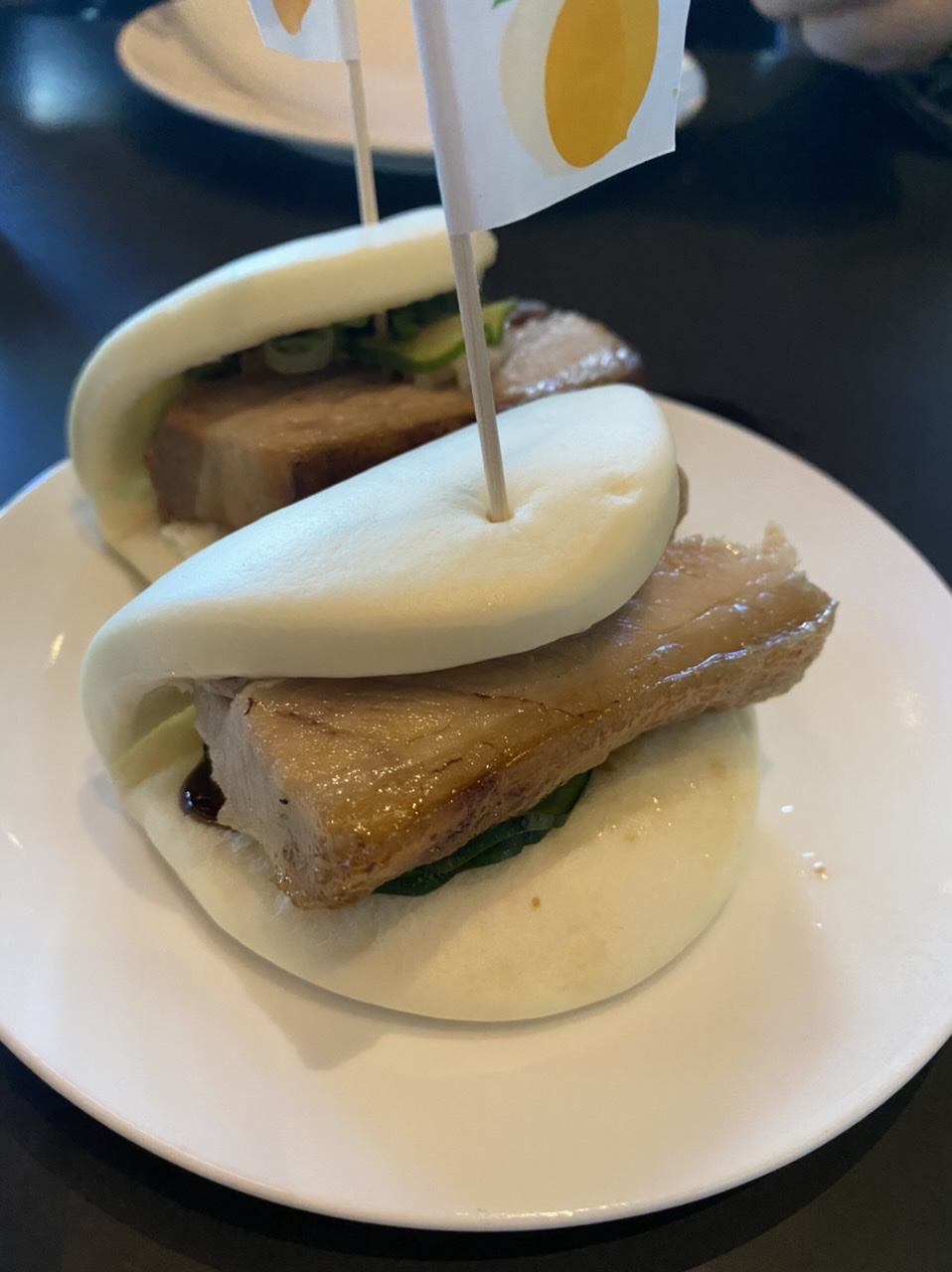 The pork belly buns are, as always, divine…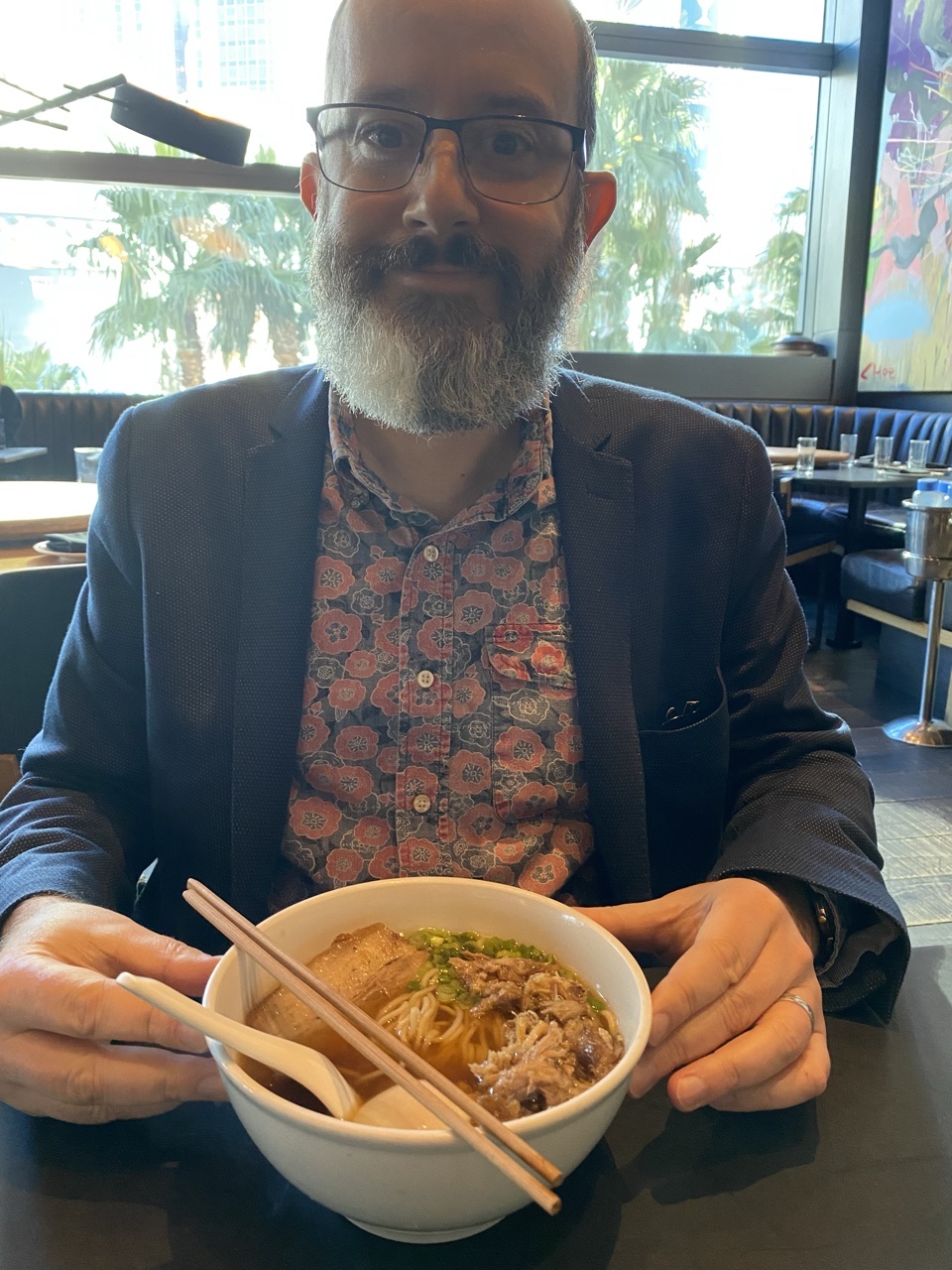 The Snook went with the Shoyu Pork Ramen…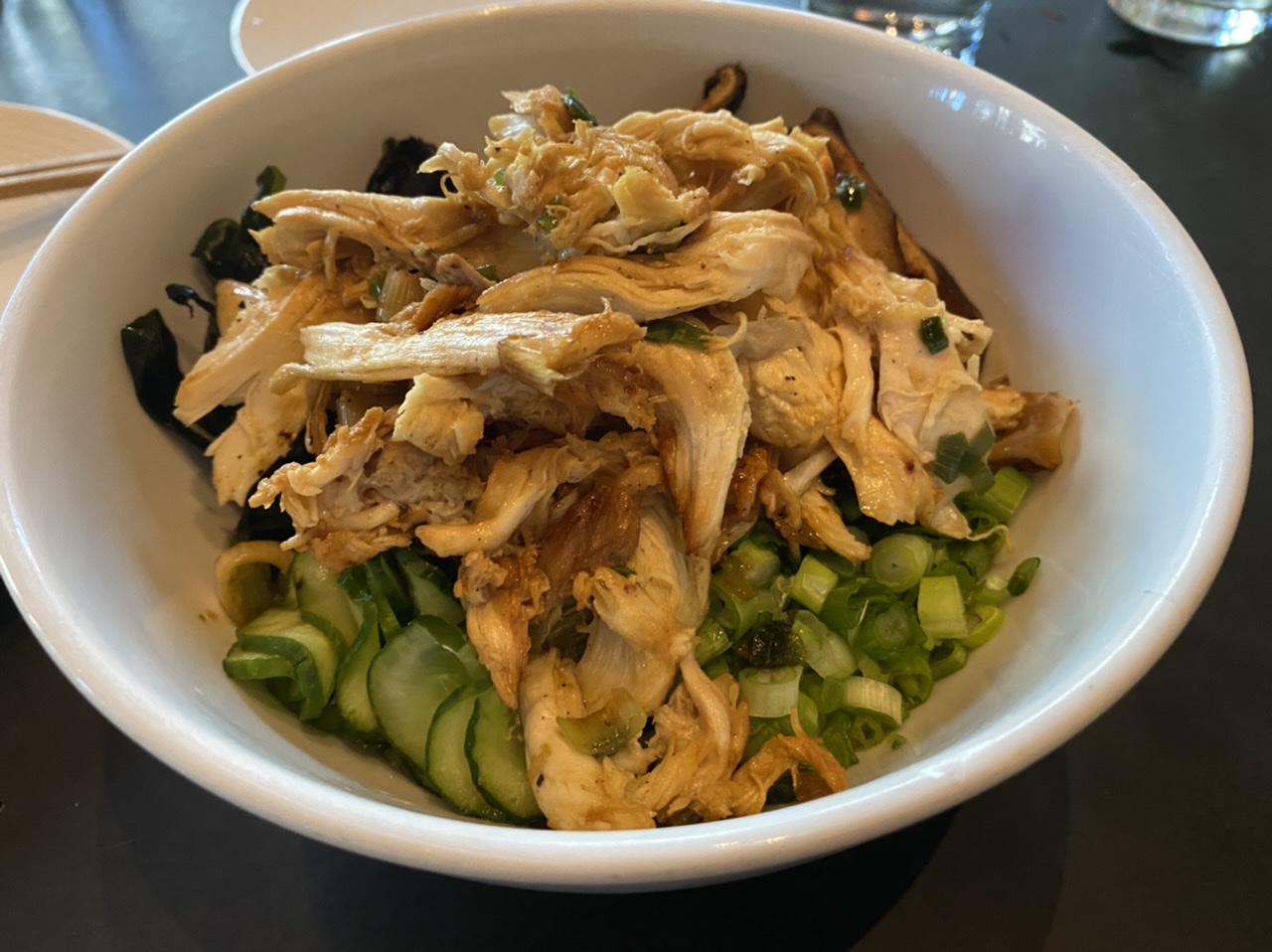 …while I had the Ginger Scallion Noodle with Chicken.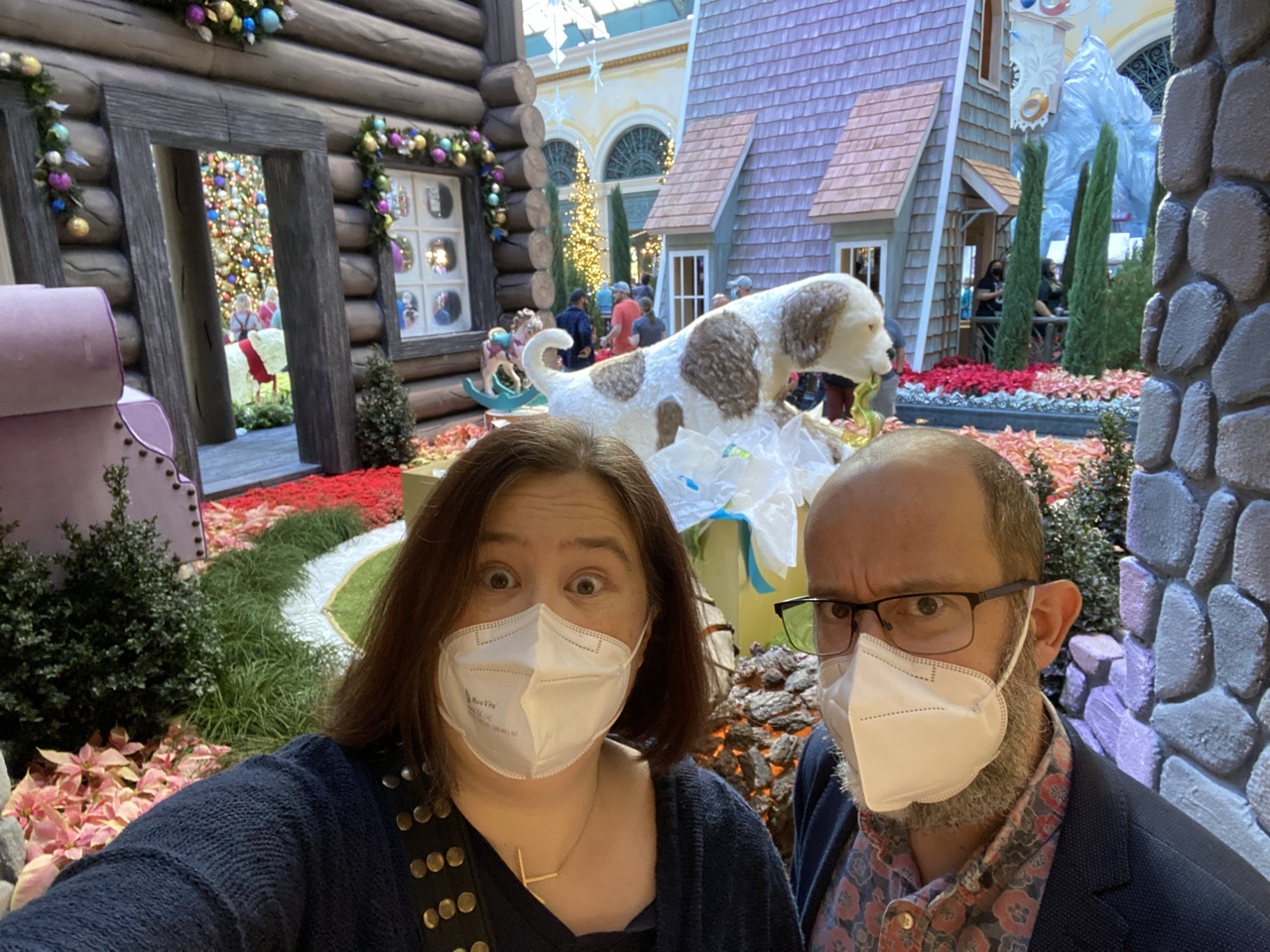 We were staying in the Bellagio, which had kind of a "winter wonderland" set up in the lobby. I should note that I was really happily surprised by the level of mask wearing in Vegas. All of the casinos had signs up announcing that masks were required, and pretty much everybody was complying. I even saw people wearing them on the Strip in the spots that were very crowded.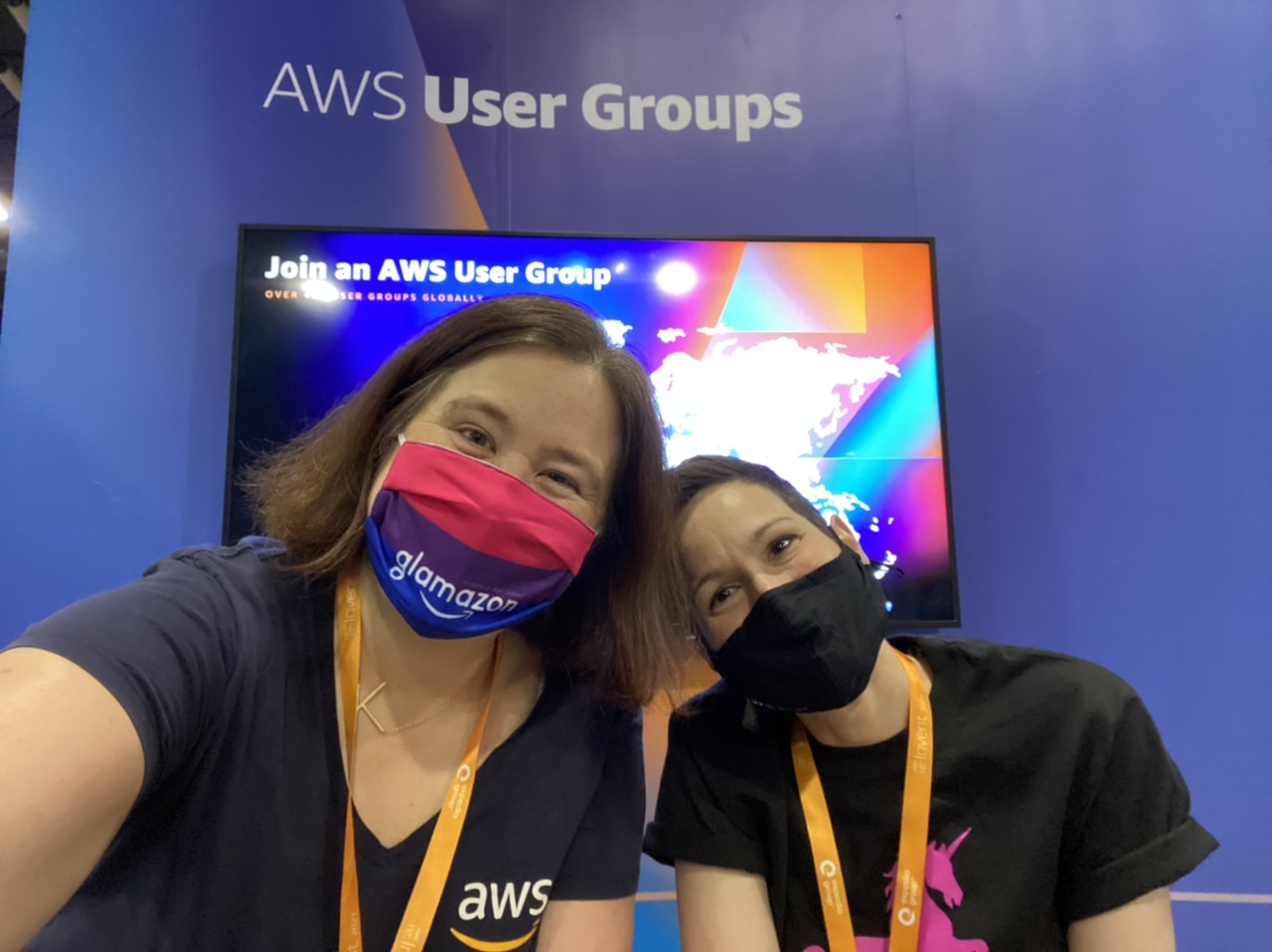 I headed over to the Expo hall to meet up with my colleagues at the AWS DevLounge. Here I am with Isa, who heads up AWS DevRel for EMEA (Europe, Middle East, and Africa).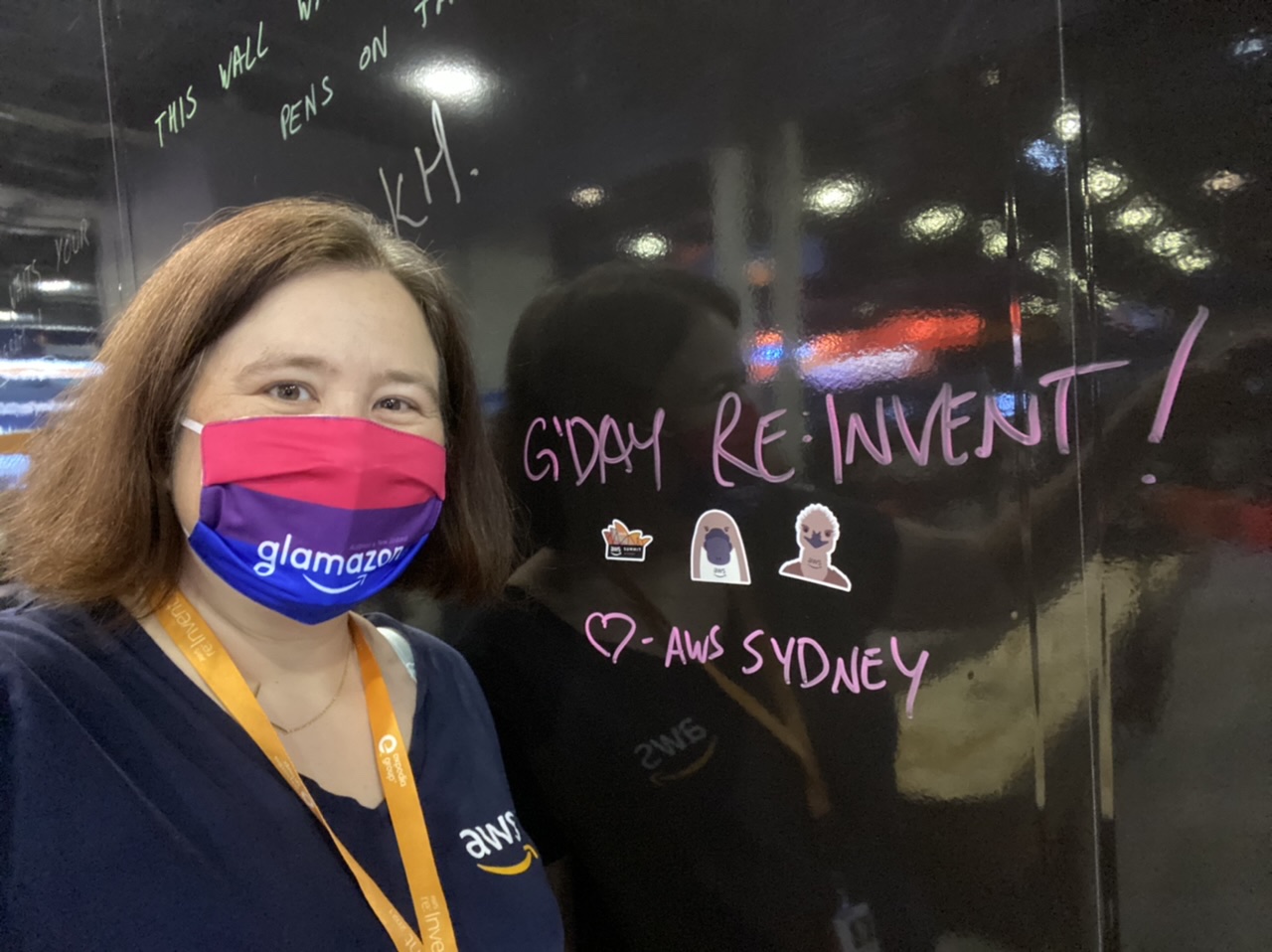 We had a big wall set up for user group leaders to write on, so I couldn't resist giving a shoutout to my buddies back in Australia!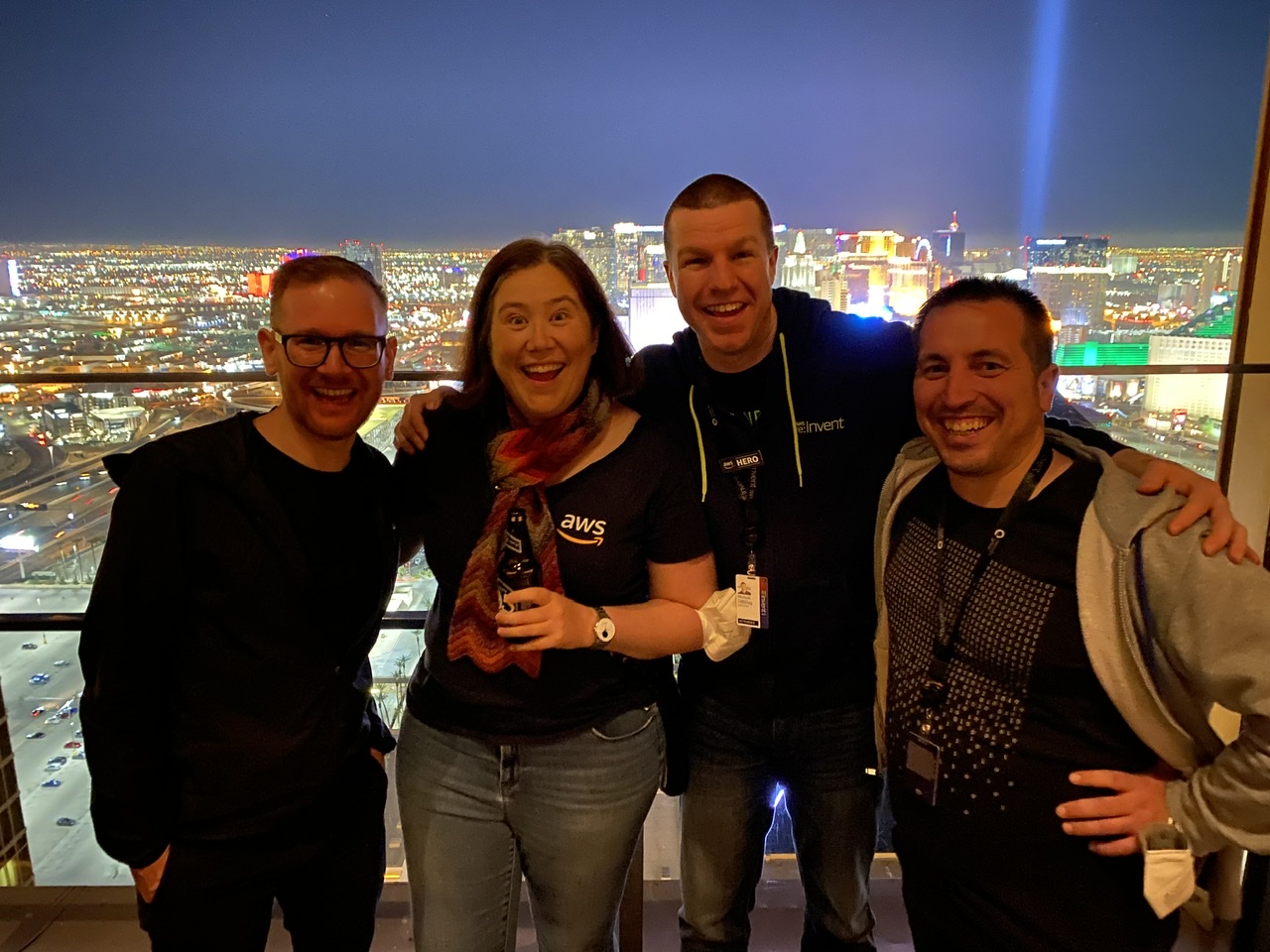 That night I headed to Mandalay Bay for a special AWS Heroes event. Heroes are external AWS experts who are recognised for leading communities, creating content, and basically being amazing ambassadors for the platform. One of the perks they get each year is an all-expenses paid trip to re:Invent, as well as a special kickoff mixer. This is me with Martin, Markus, and Philipp from the German AWS community.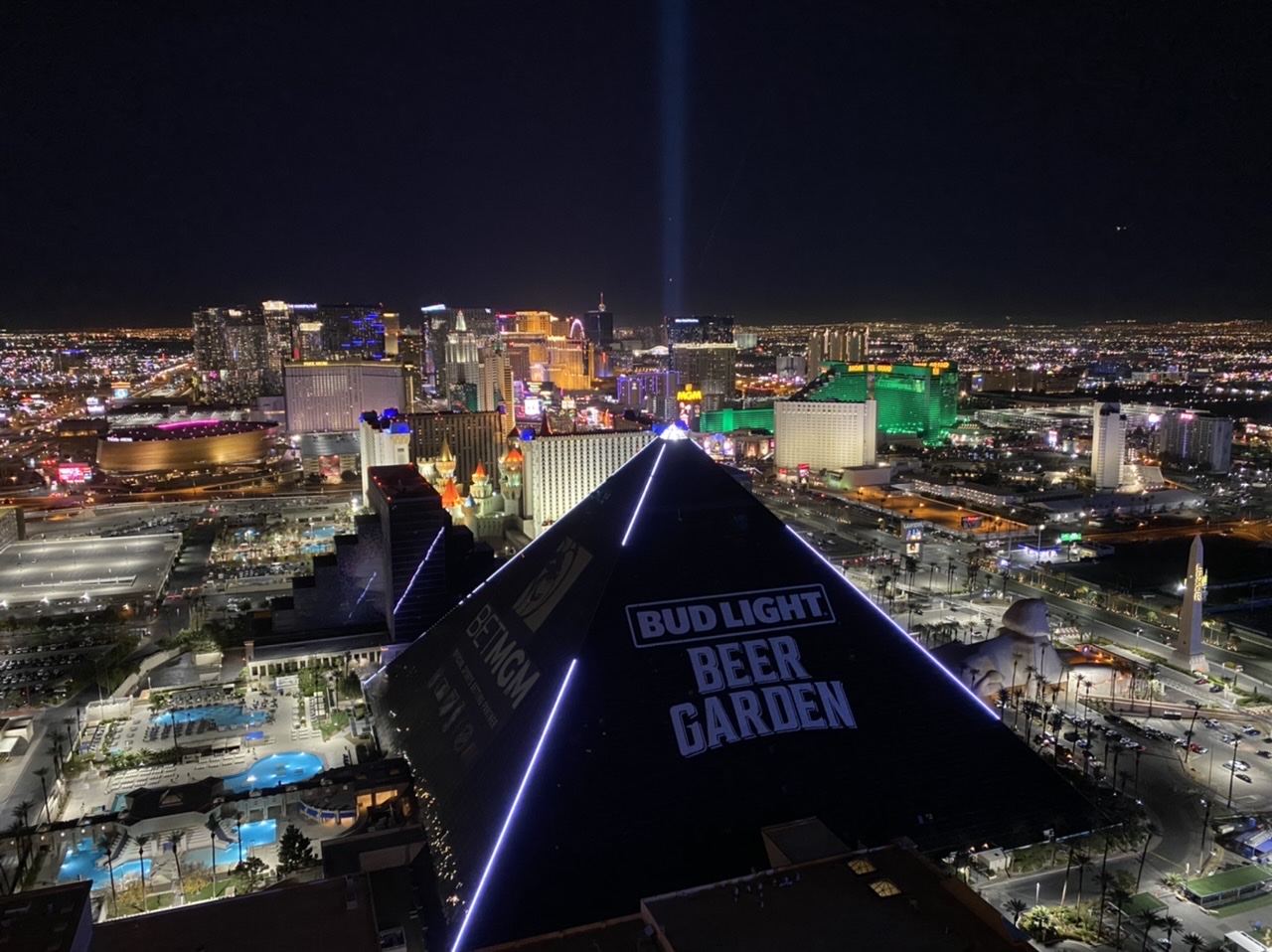 The view was pretty amazing!
I spent the whole next day in a meeting room with the DevRel leadership team, working on our goals and strategy for the year. (I should mention that Rodd was actually working too, just remotely from our hotel.) We had a special dinner reservation that night though…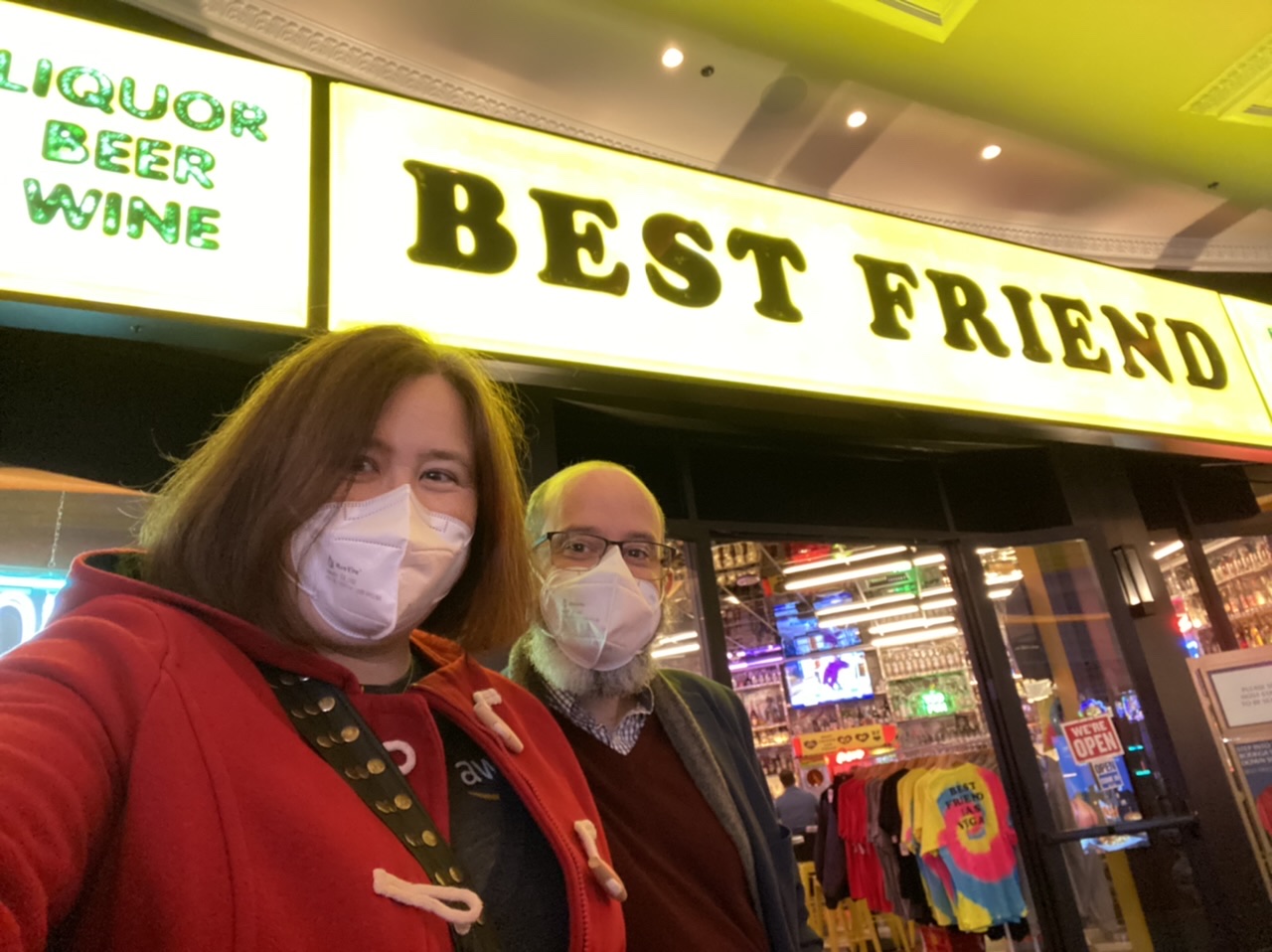 Roy Choi's Best Friend in the Park MGM! We caught the monorail over and were delighted to discover that the Park MGM is smoke-free. WOW. I'm actually tempted to stay there the next time I visit. It was literally a breath of fresh air.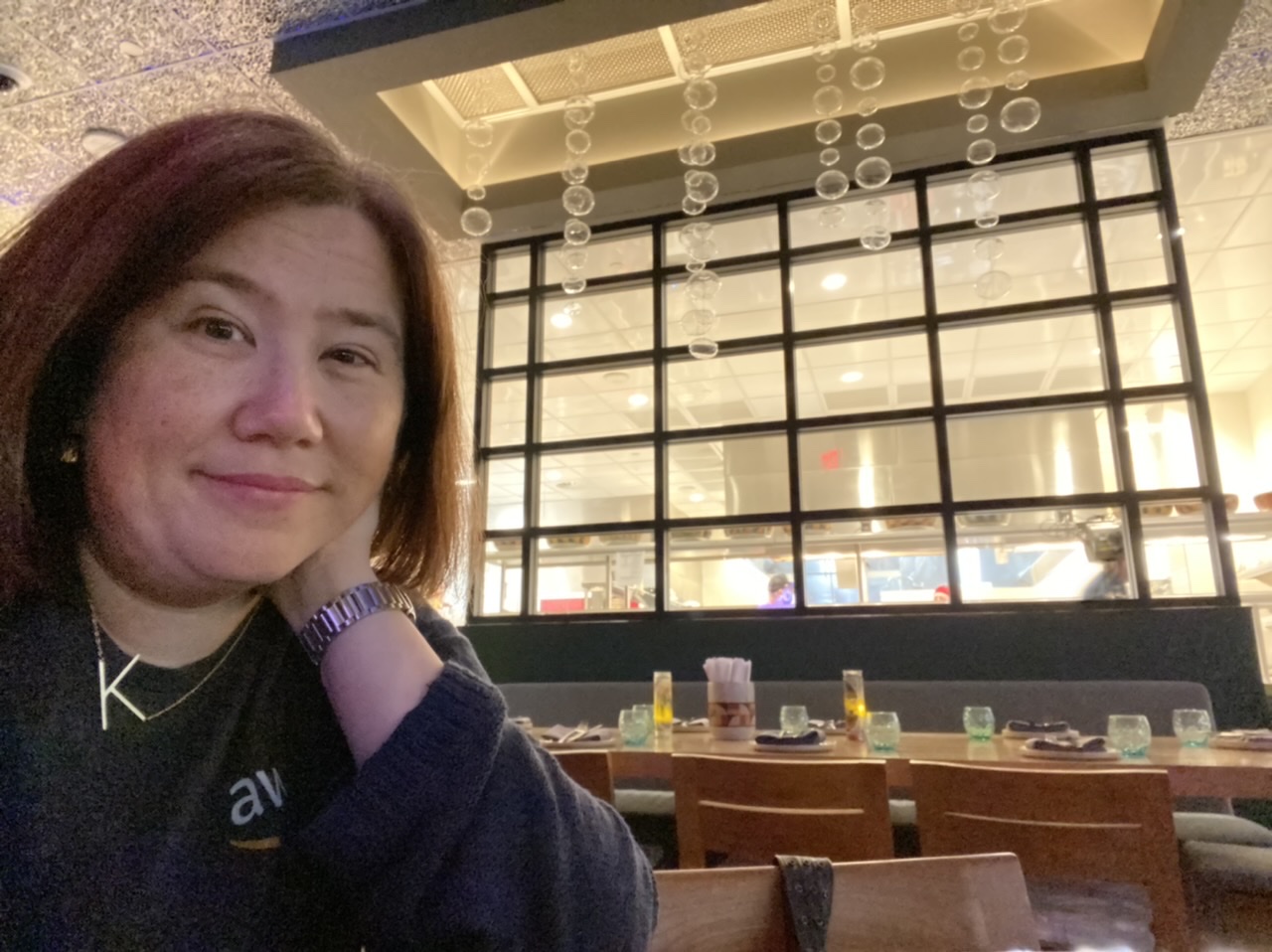 The front of Best Friend looks like a Korean convenience store, but once you get in it opens up into a more traditional dining room. Our table had a view through to the kitchen. (I still look jet lagged.)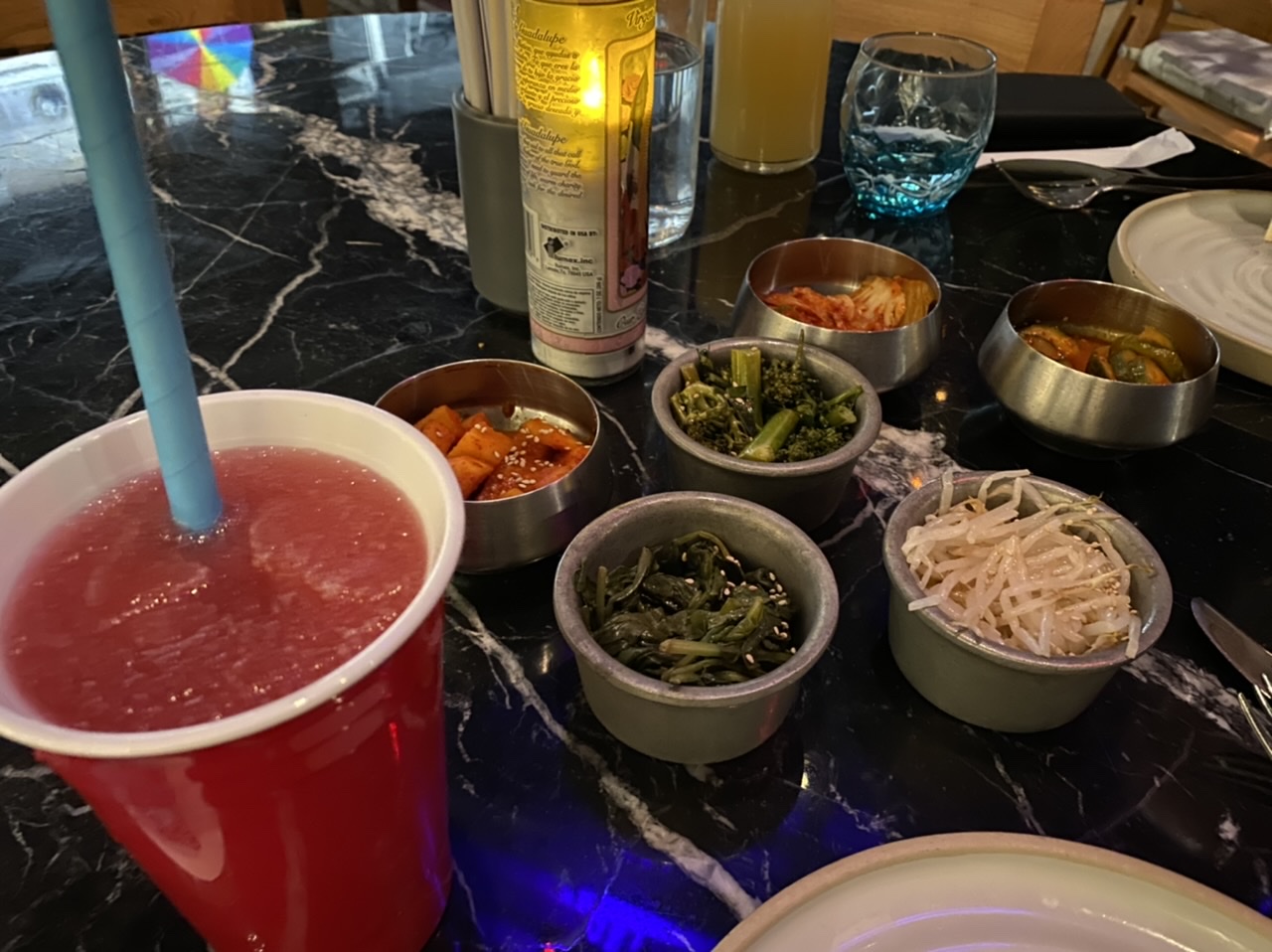 It's a Korean restaurant, so of course we had to get banchan! I also couldn't resist ordering a Frosé slushie from the "Dranks" menu.
We had Kogi Short Rib Tacos, Street Corn, Garlic Chicken, and glistening dinner rolls. In all honesty, it was too much food!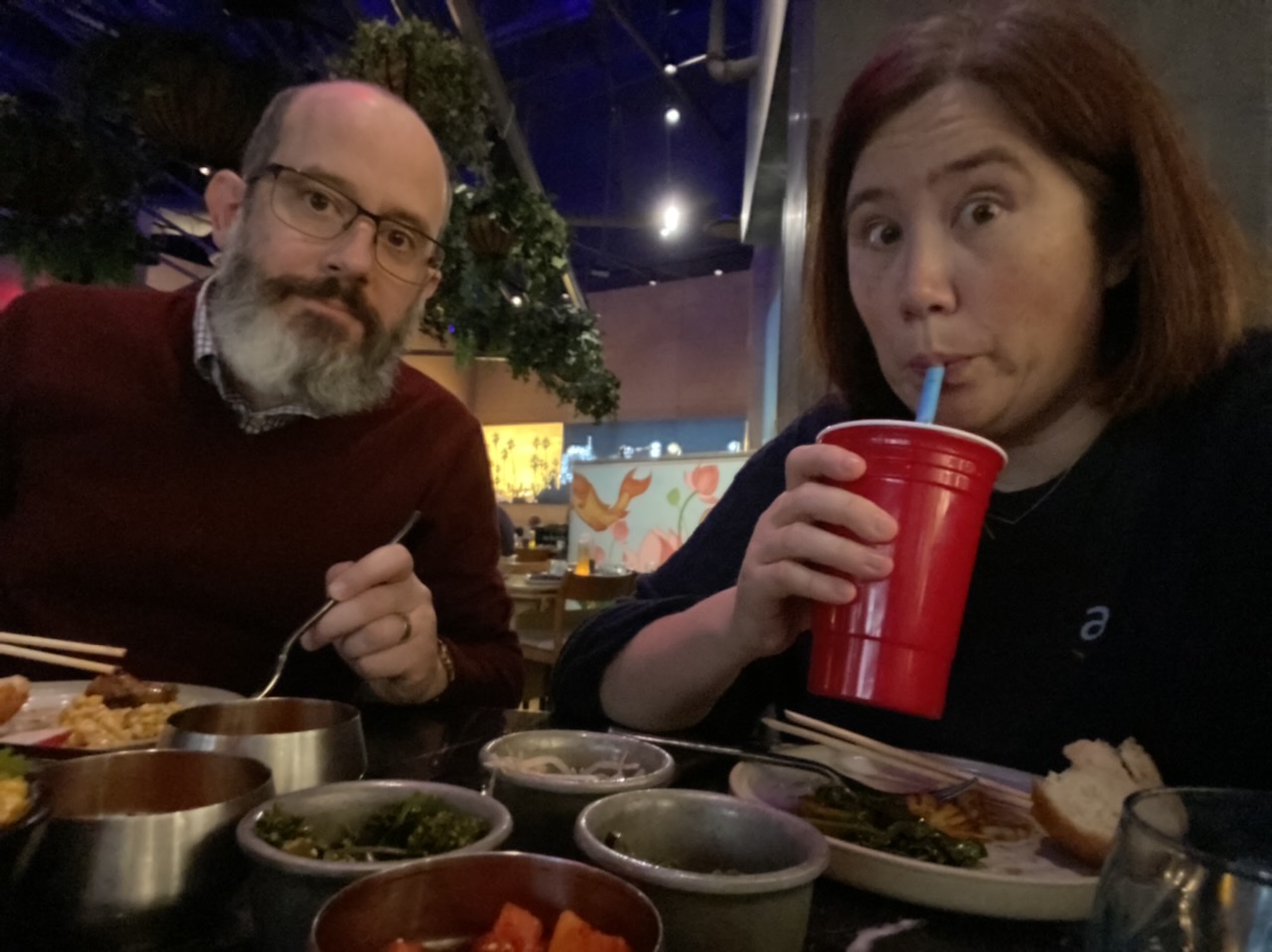 These are the faces of two people who are definitely not ordering dessert. 😂
One of my main jobs at re:Invent was hosting some of the AWS OnAir sessions. Here's one that I did the next day talking with our customer Aerospike.
I should also mention that I helped with a project to build a beer recommendation mobile application, which was also presented by some of my colleagues at re:Invent too.
After a long day in the Expo, I headed over to the Wynn casino for a meeting of AWS User Group leaders.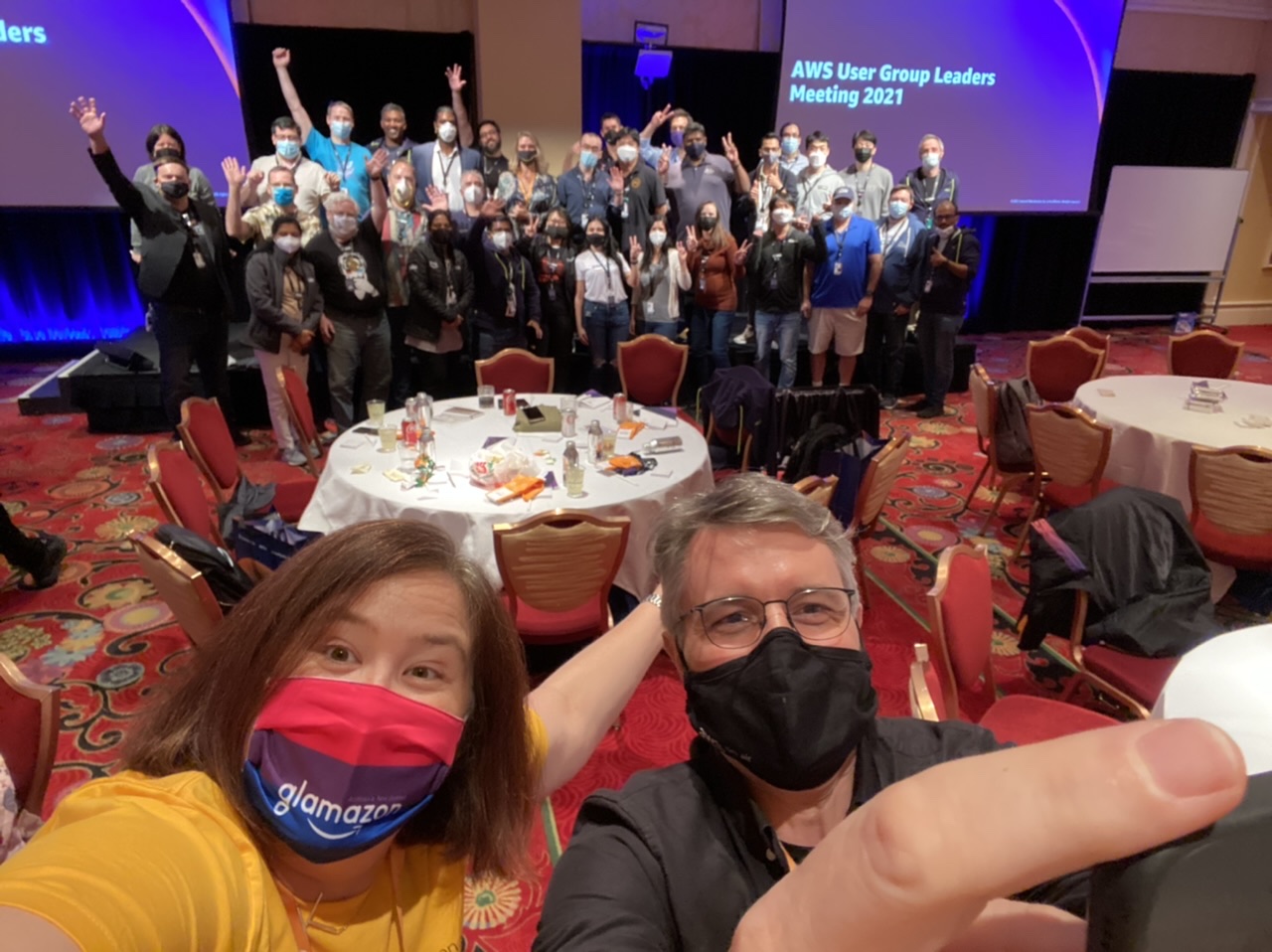 That's me with my colleague Sebastien taking selfies. It was really cool to hear from some of these folks about best practices for running meetups and creating inclusive communities.
That night, the DevRel team had a dinner at the Eiffel Tower in the Paris Hotel. We had a really great view of the Bellagio Fountain show.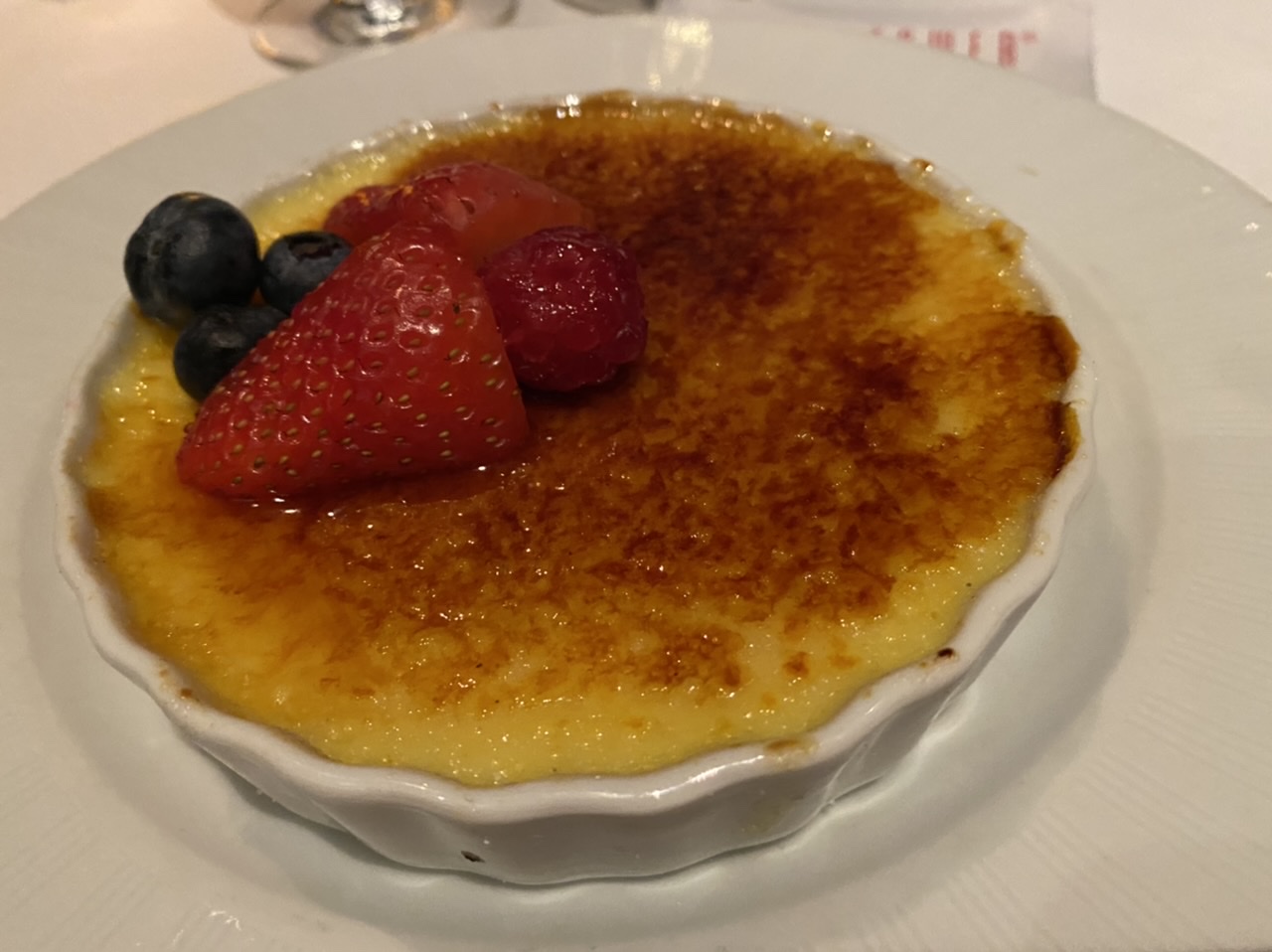 And I had a pretty amazing Creme Brûlée to end the night…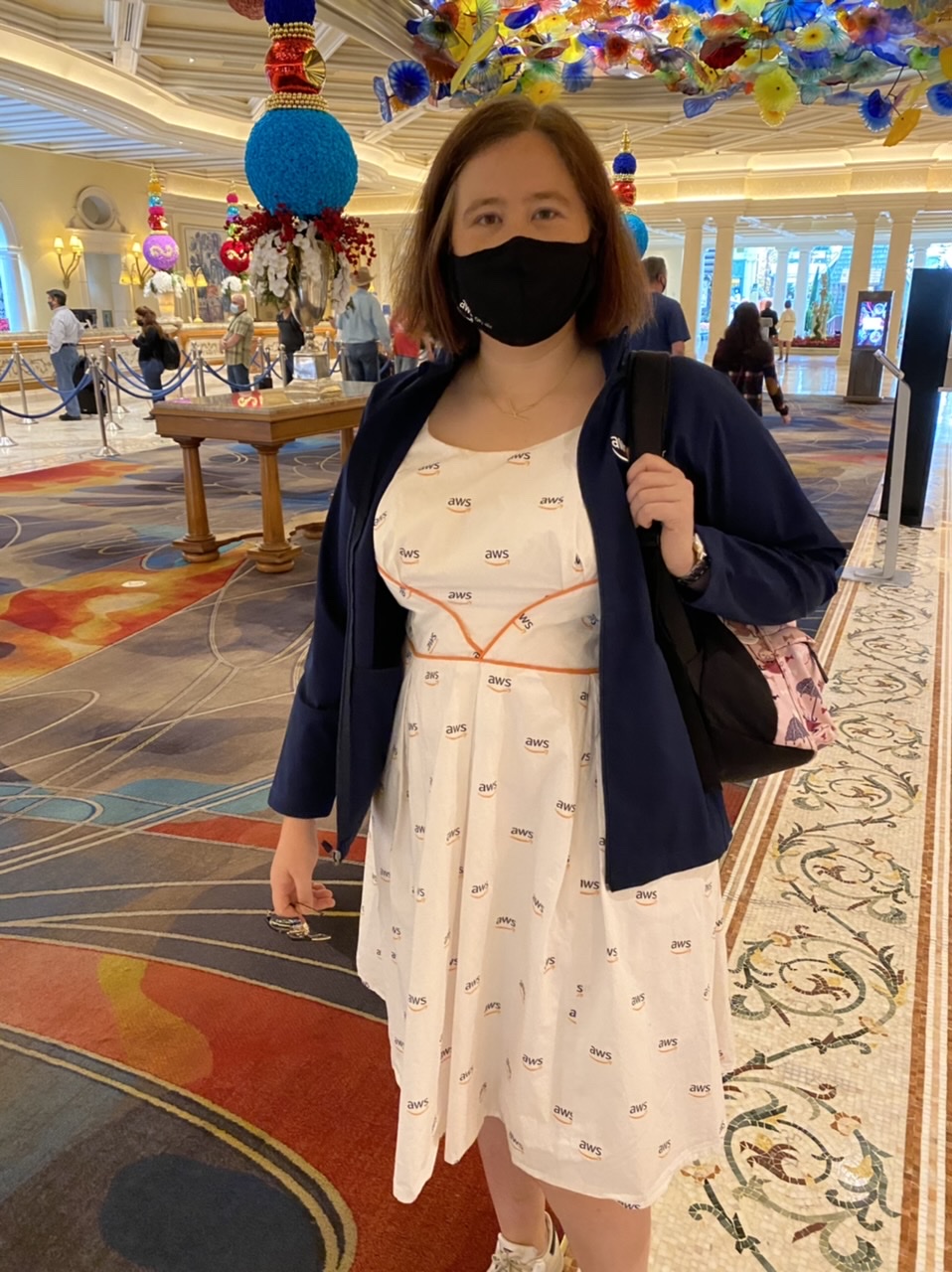 The next day, I broke out my famous AWS dress. Here I am along with Dale Chihuly's famous "Fiori Di Como" ceiling in the Bellagio.
My last day at re:Invent started in the Expo Hall again as we were getting ready for another day of Community talks.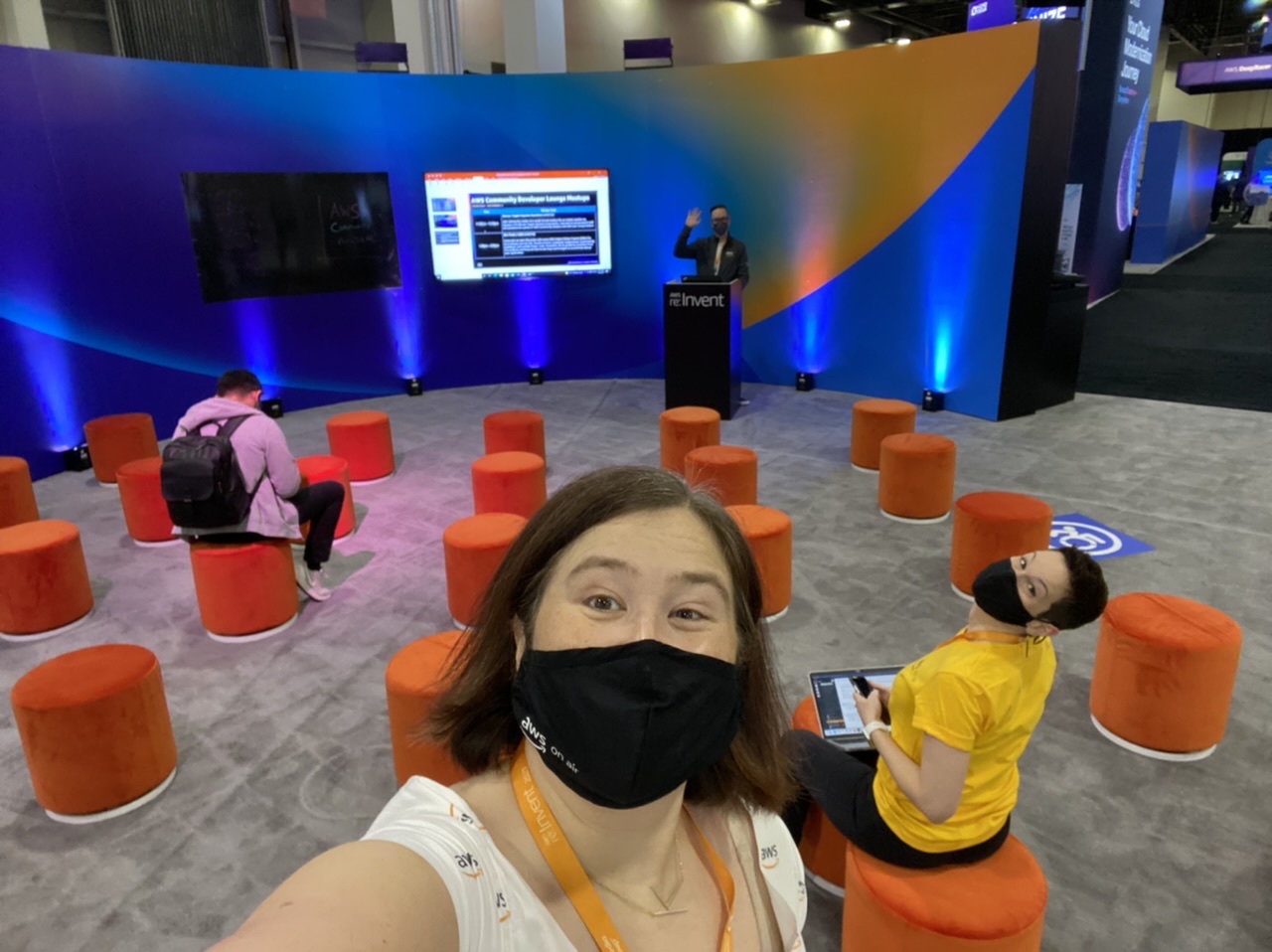 I also hosted several more OnAir sessions, including this cool one where had some of the new AWS Outposts servers physically there to look at.
And that was it for my first ever re:Invent experience! It was finally time to go on vacation…
Our first stop was LA to visit my sister and the rest of the Carbo clan.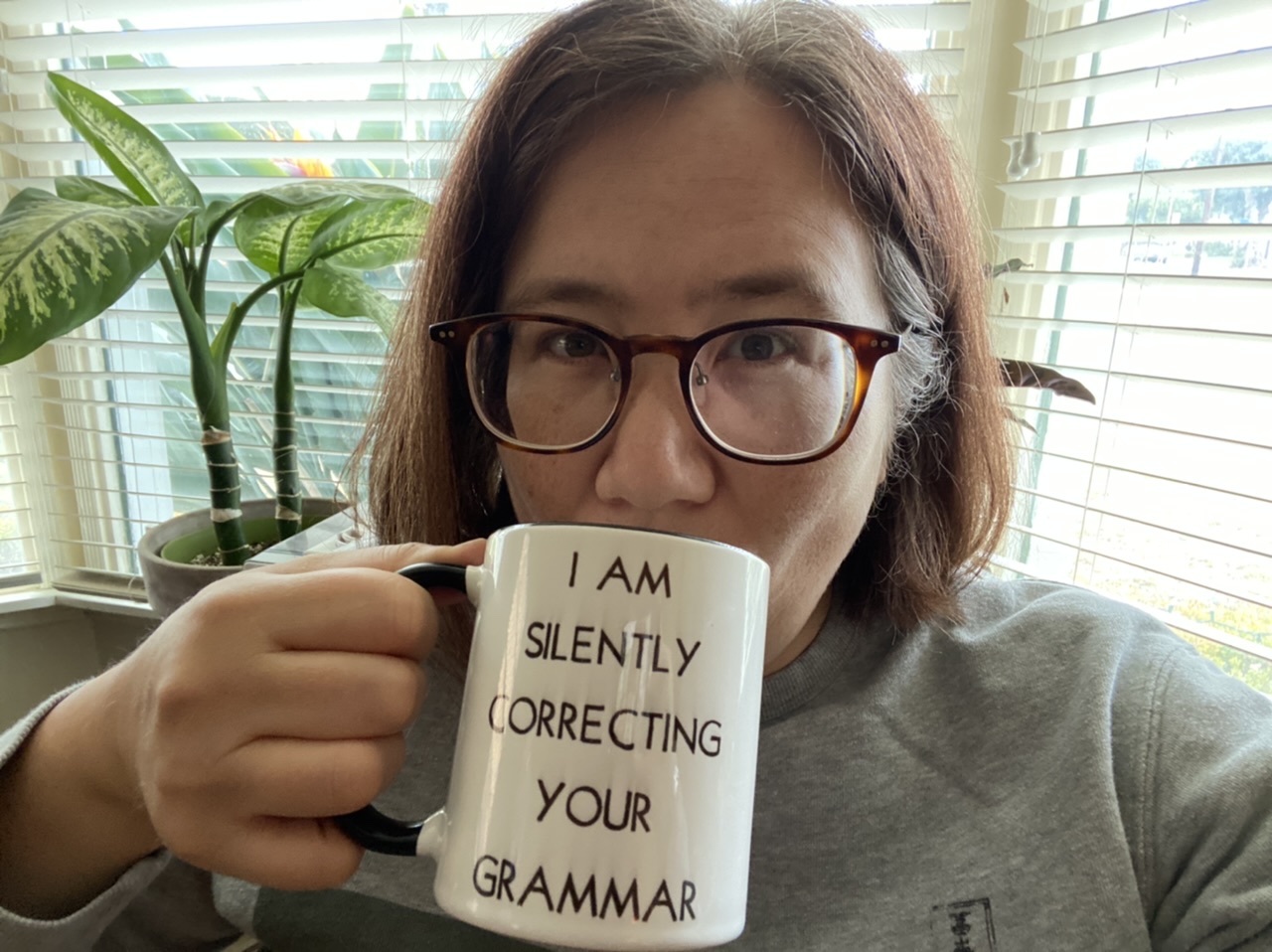 Finally some good coffee. ☕️❤️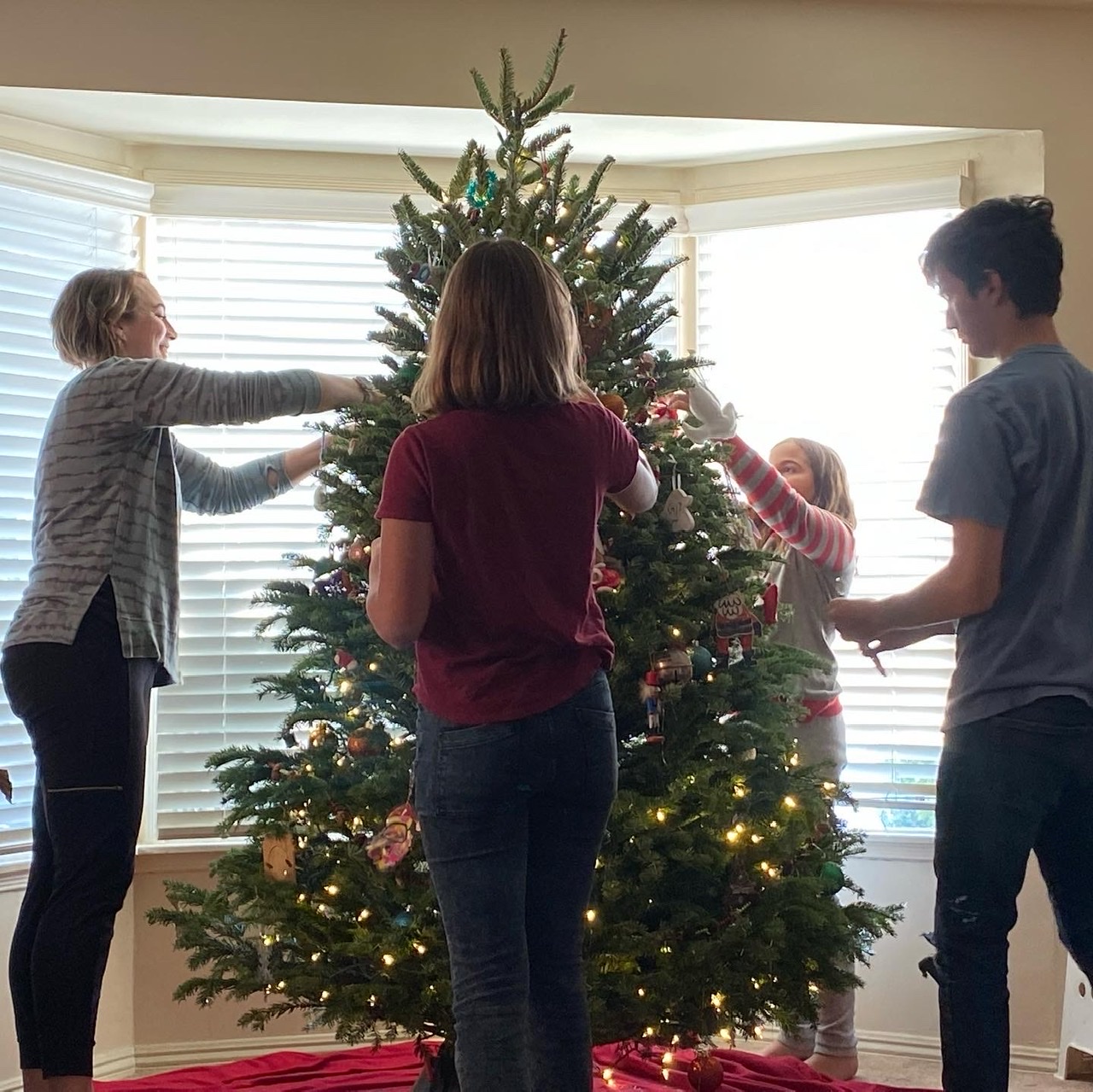 It was fun to get to watch the Carbos setting up their Christmas tree.
We also did some arts and crafts. I helped my niece Cali finish off her Grogu, which she amazingly designed and sewed all herself! And we totally wrecked the dining room table putting together a gingerbread house. There was also a lot of vegging on the couch, and we introduced Rodd to some American holiday classics. (He now knows that Bumbles bounce!)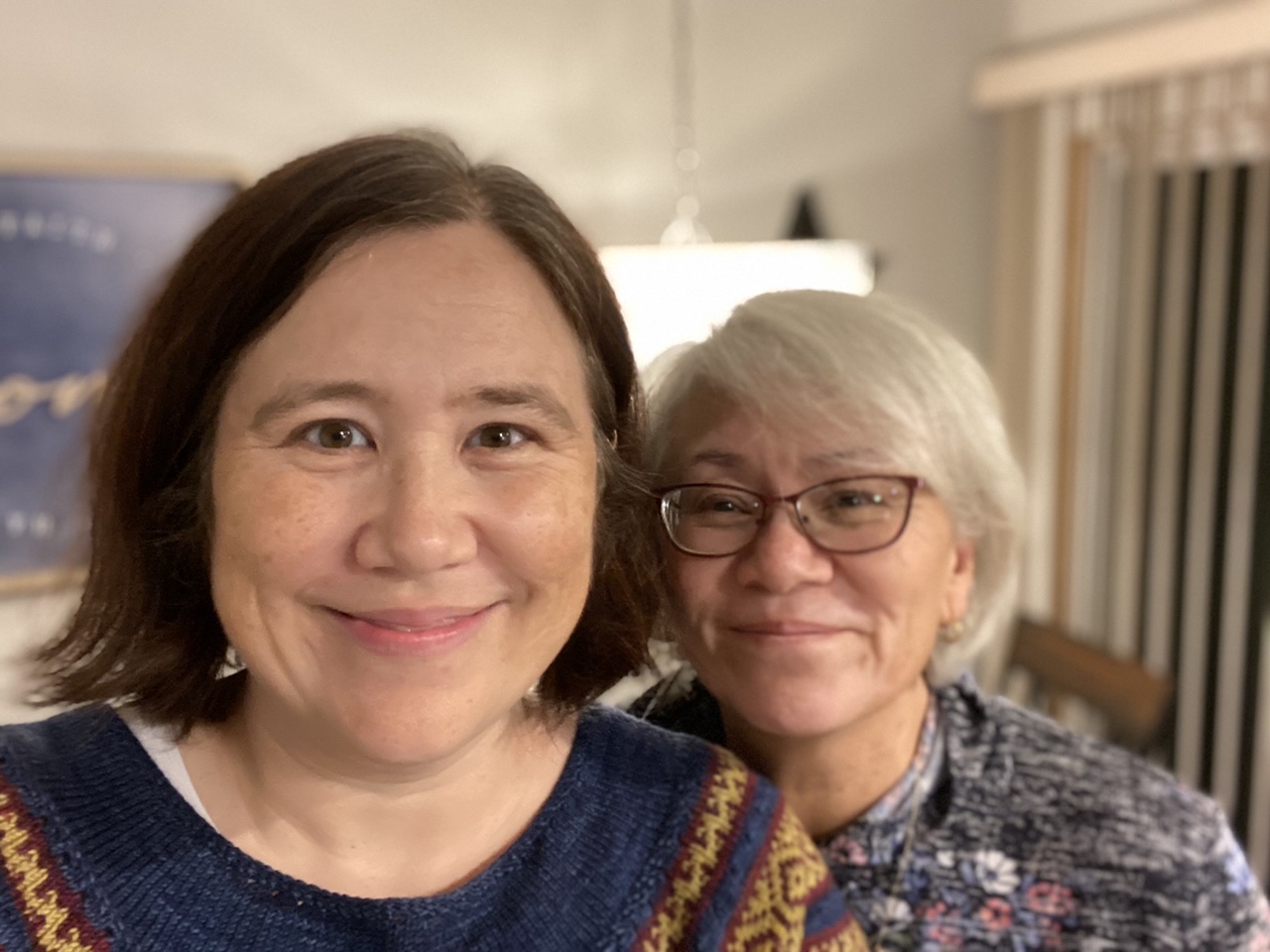 Then we flew back to Chicago and drove to Indiana, straight to the home of my gorgeous mother. (As Rodd always says, "I know exactly what you'll look like in 20 years.")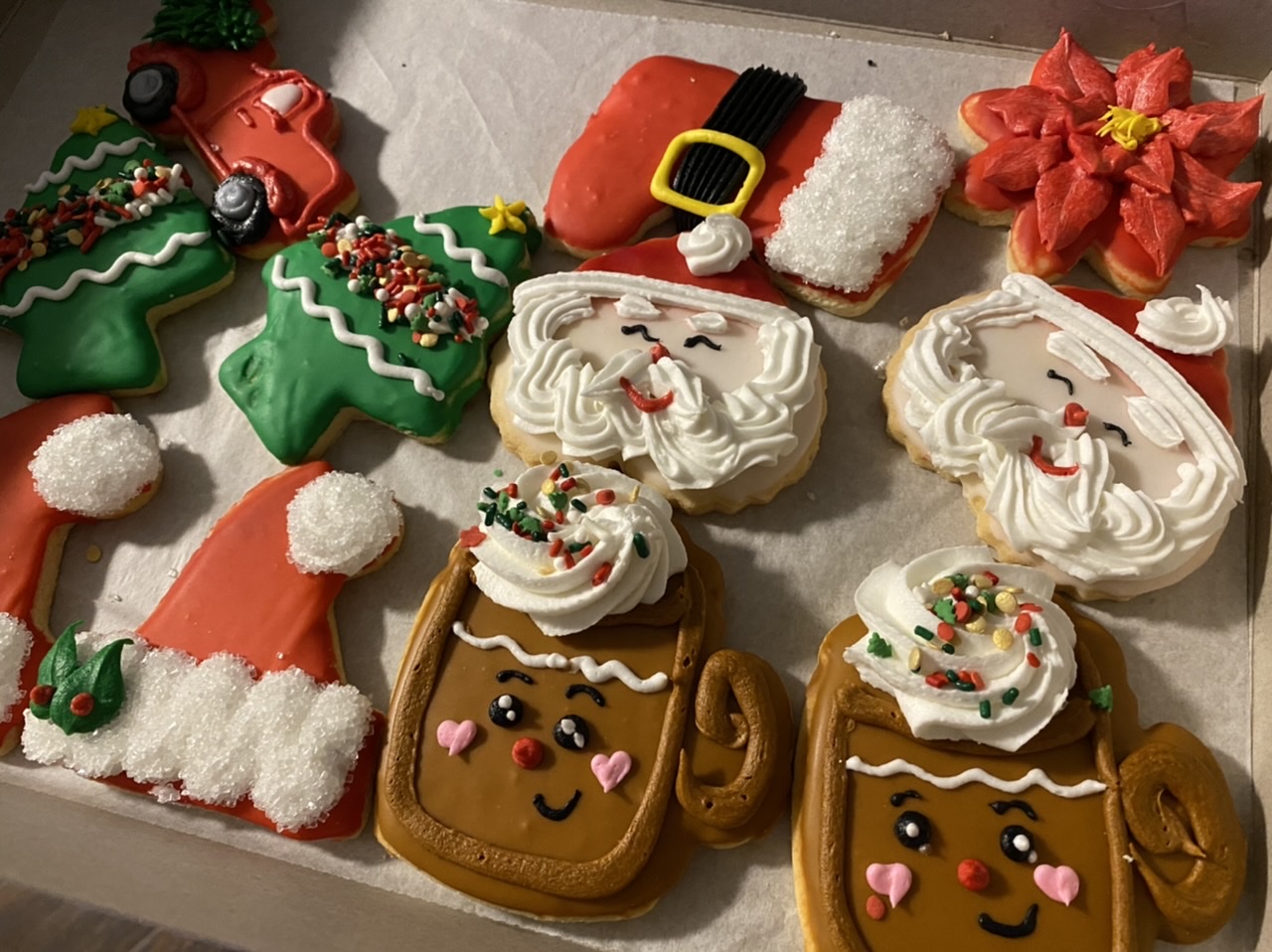 One of the best parts of winter in Indiana – Amish Christmas cookies!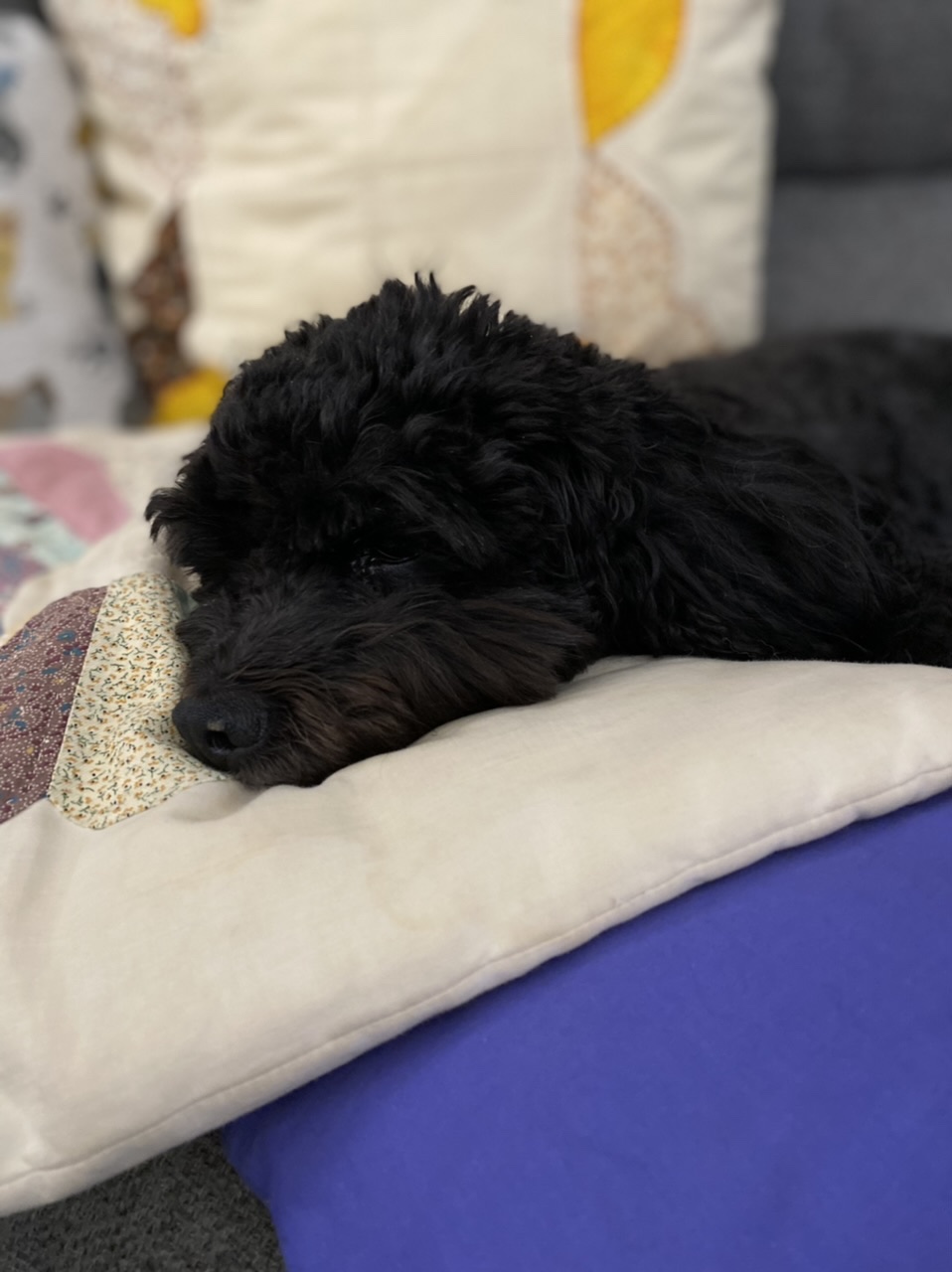 Teddy was really happy to see us too. ❤️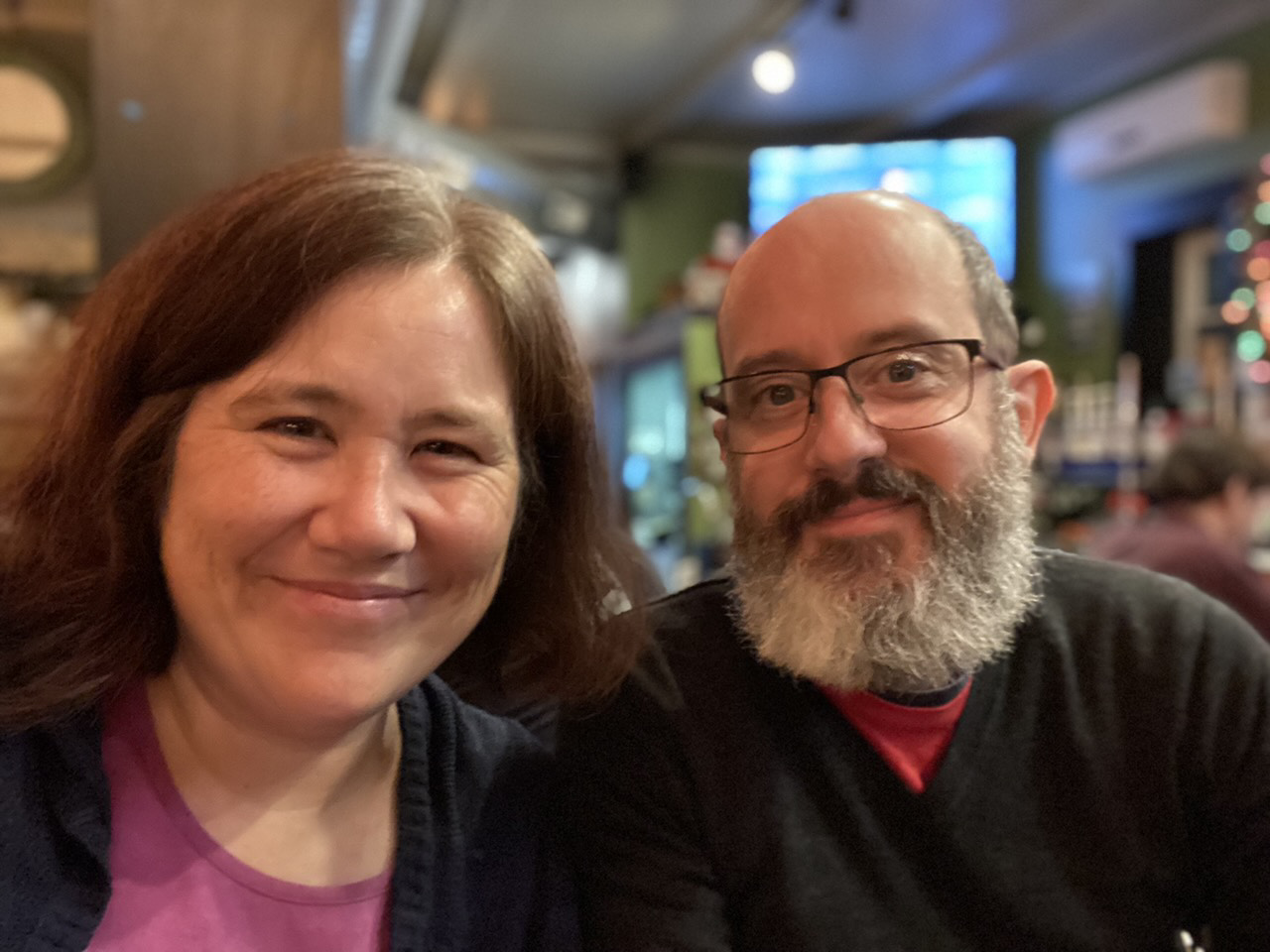 If you ever happen to find yourself in Middlebury, Indiana, I heartily recommend the restaurant 41 Degrees North. Good food, and a decent range of craft beers too!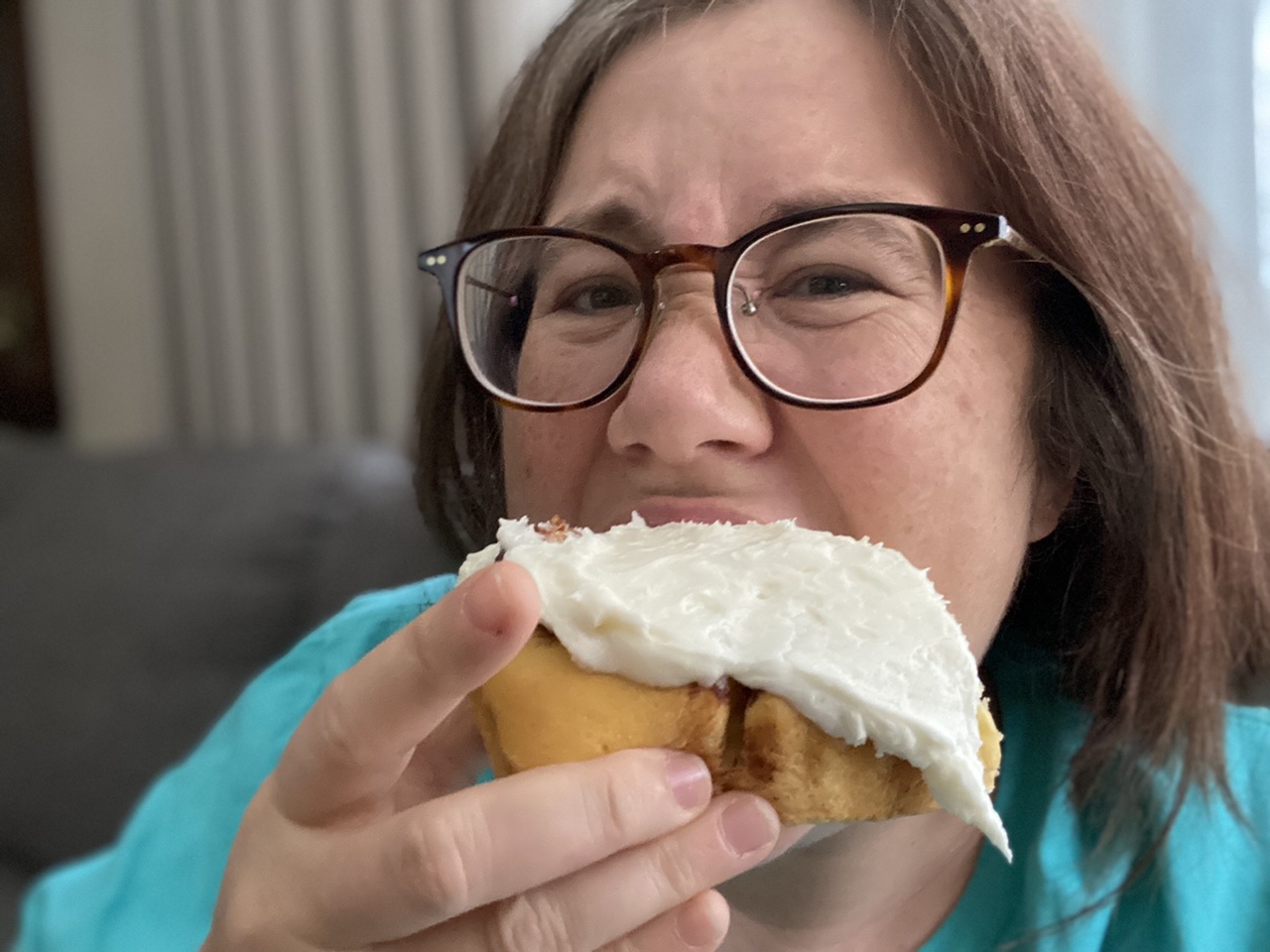 Mom also got us Amish cinnamon rolls. They were seriously the size of my head. (So good.)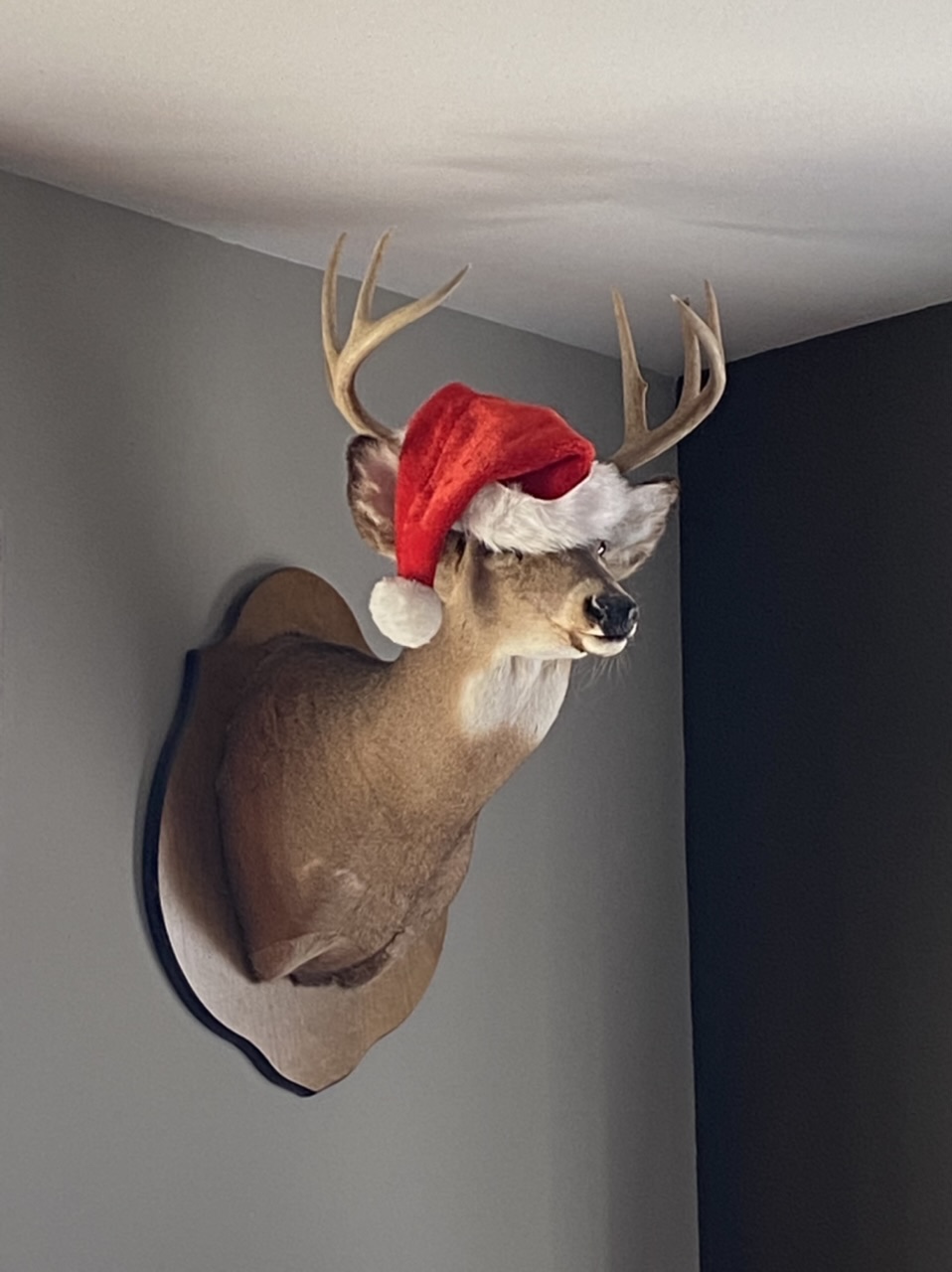 We also spent a couple days at my brother's house. It doesn't get much more Midwestern festive than a deer head in a Santa hat!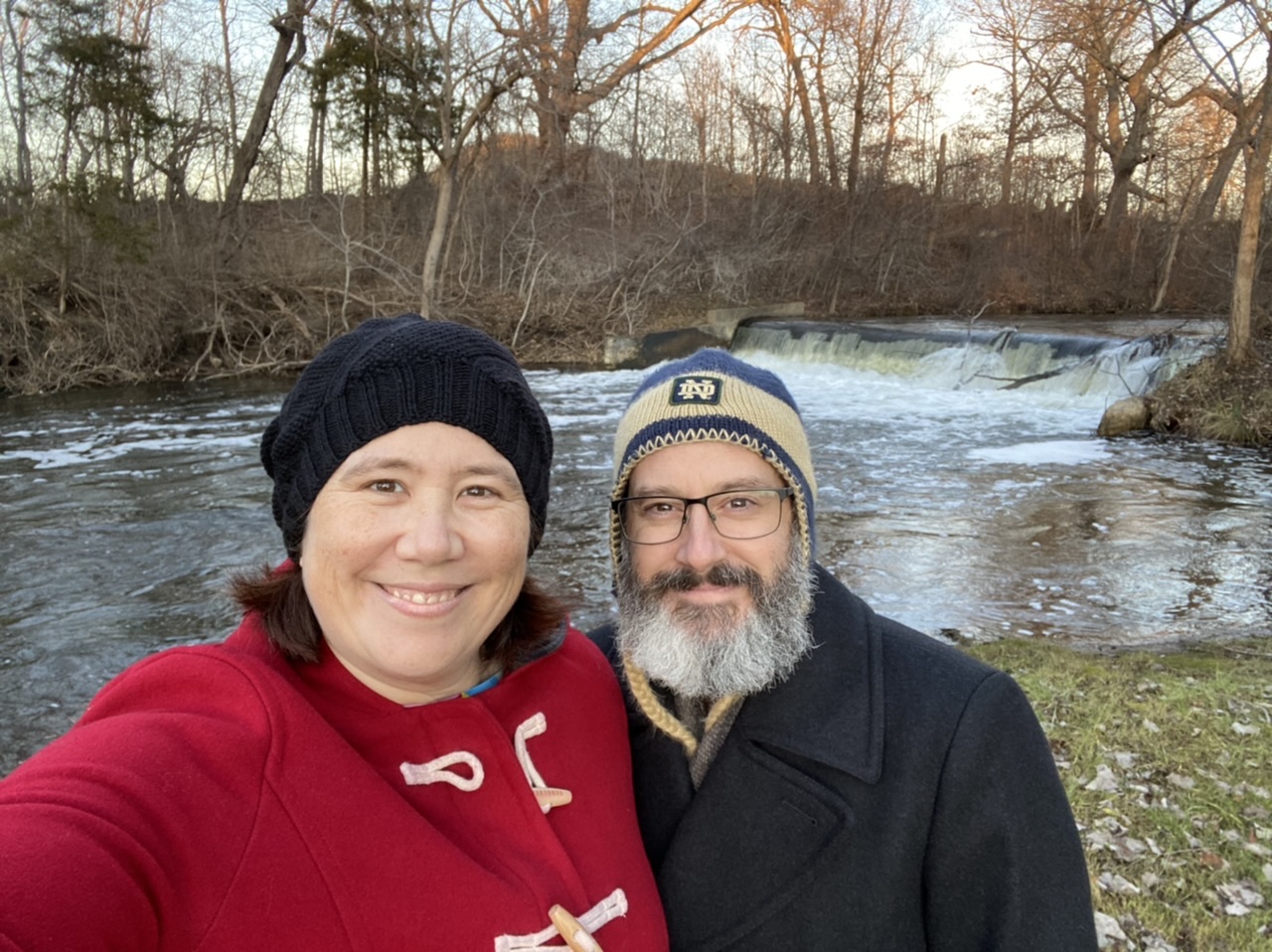 The Howards live on an offshoot of the Fawn River, and they have a beautiful little weir behind their place.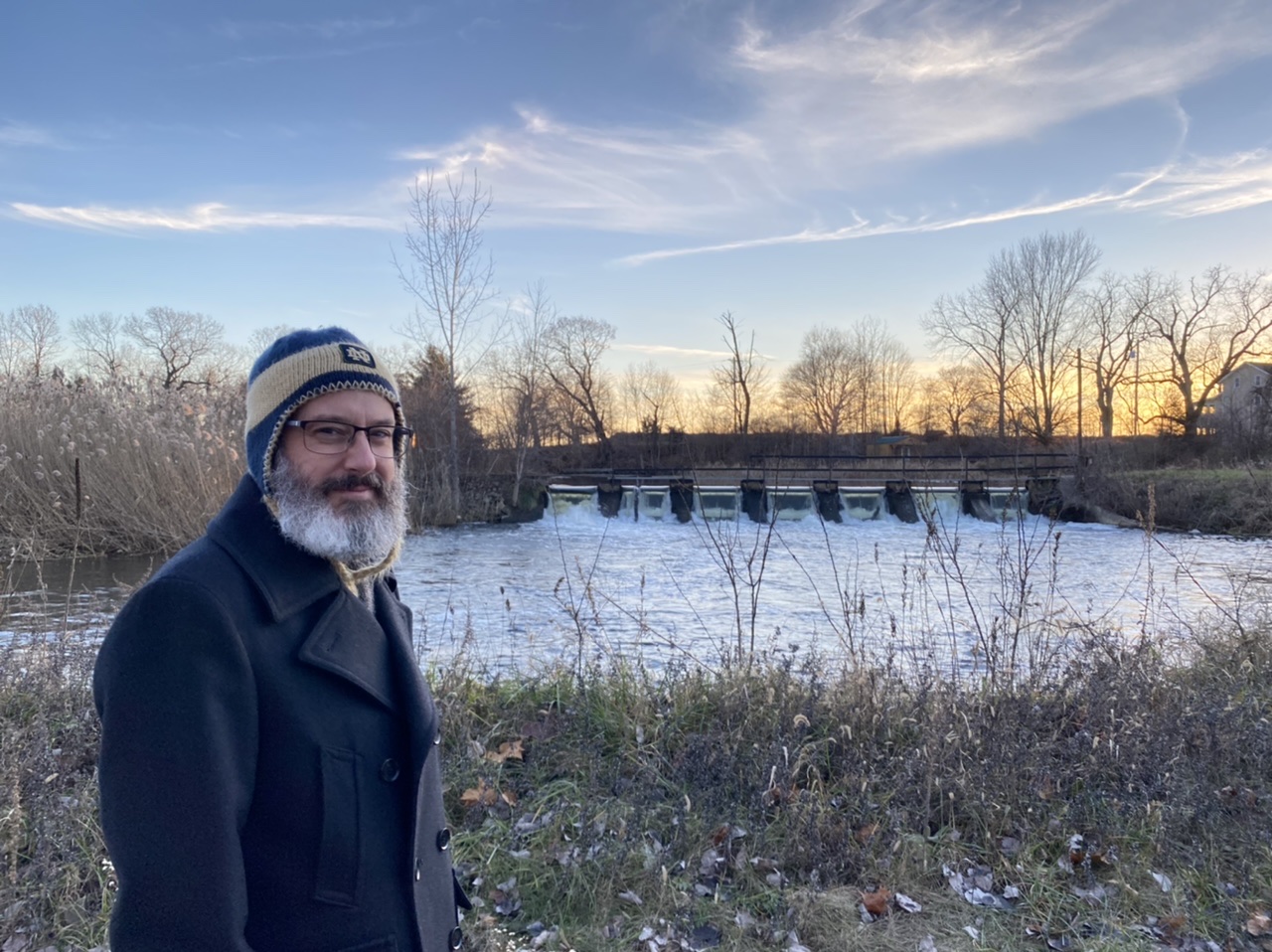 Our final family stop was my Dad's house…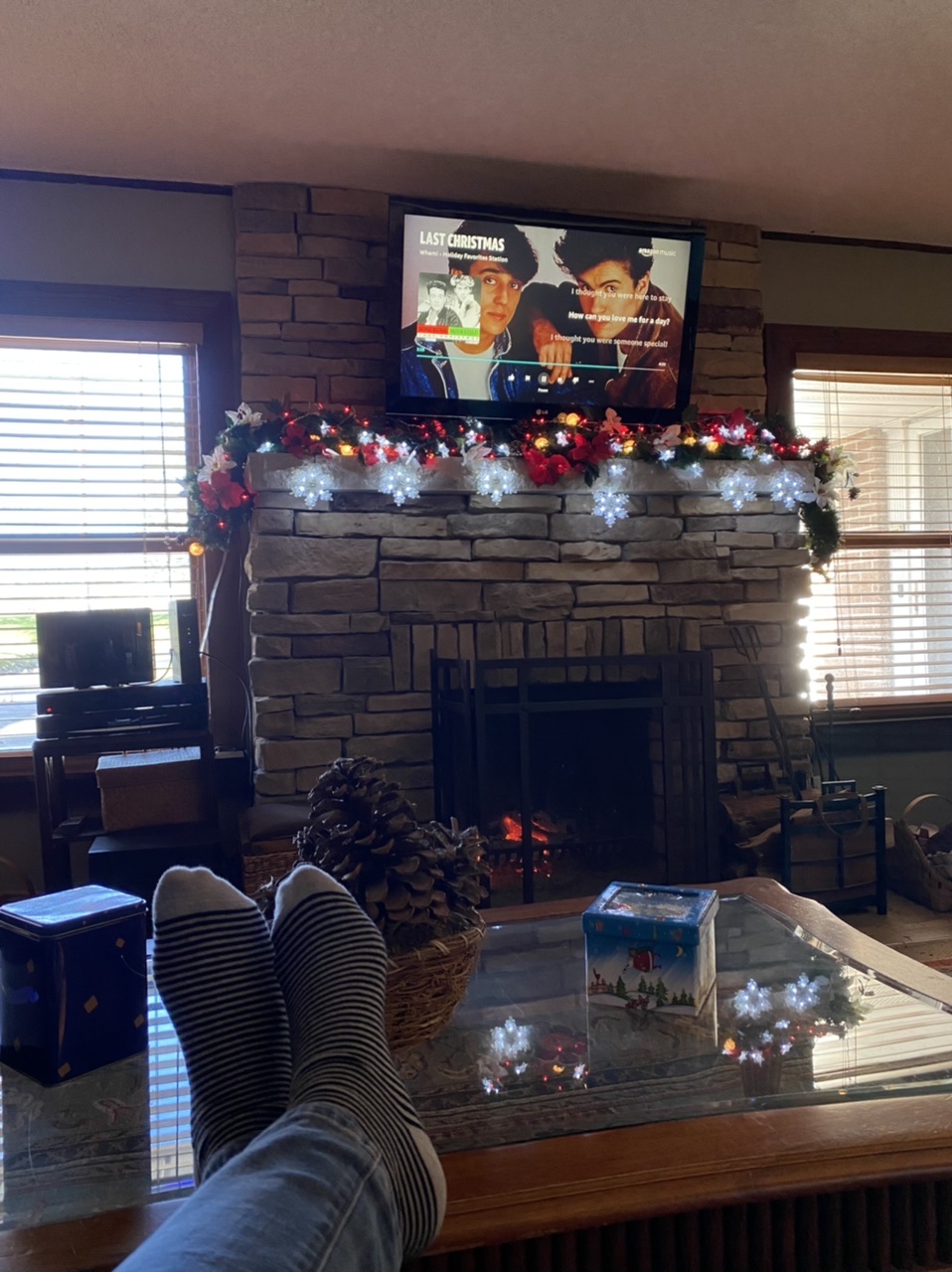 …where he had the fire going and the Christmas music playing. 🔥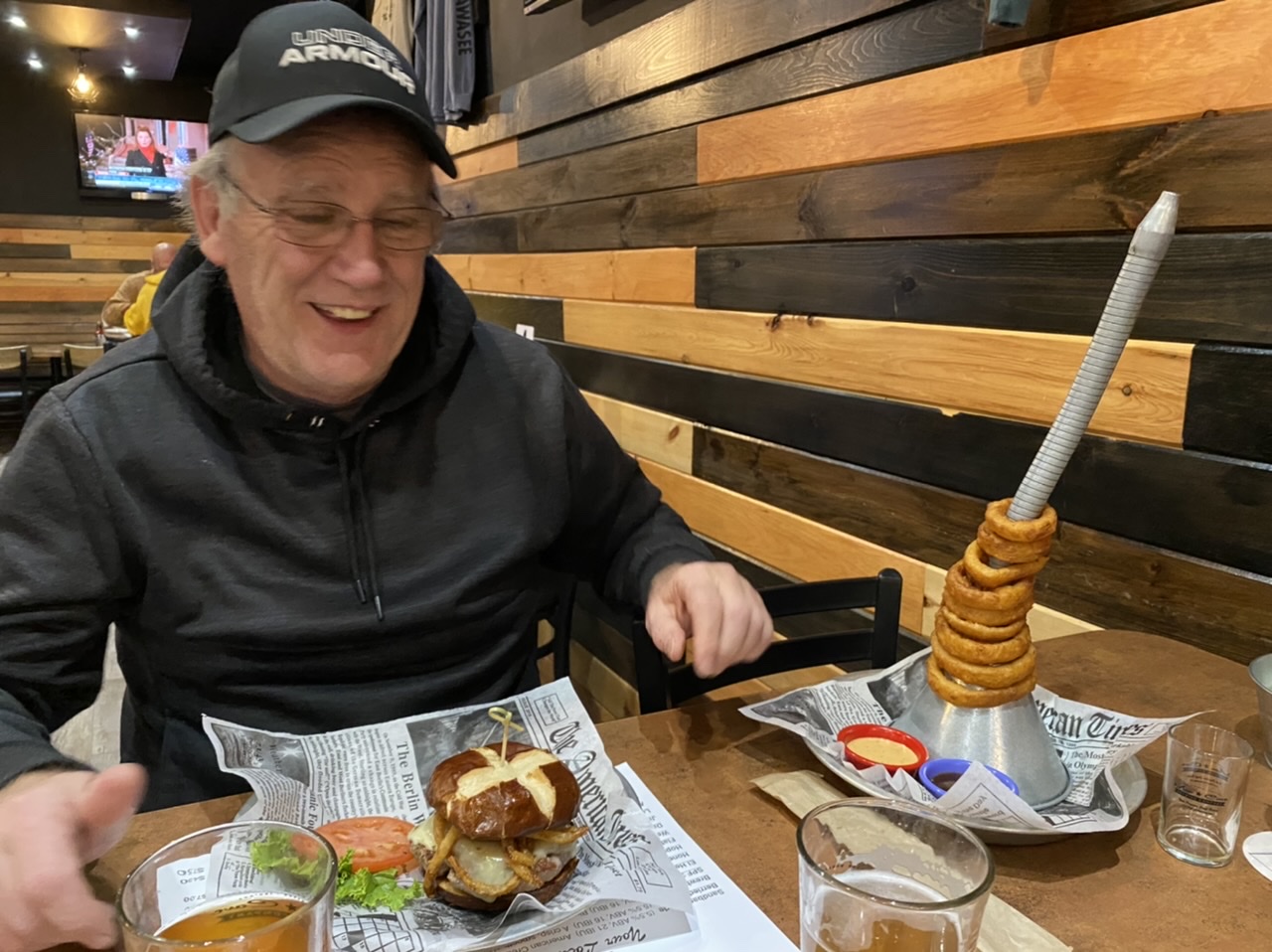 He also took us out to his favourite local place in Syracuse – Man Cave Brewing. (Yes, those are onion rings served on some sort of automotive part!)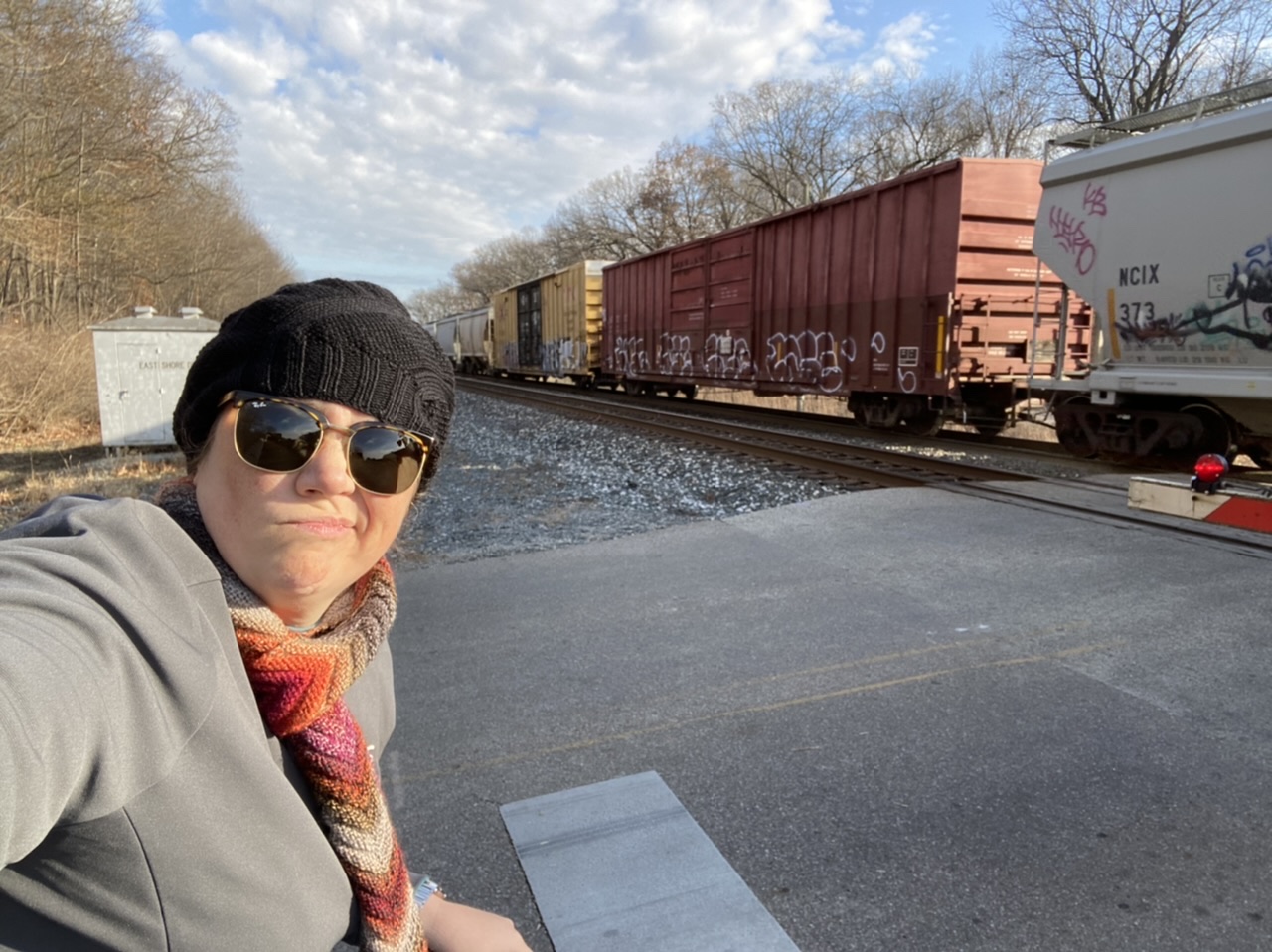 I was feeling the need for some exercise, so I jumped on my Dad's old bike and went for a ride around Syracuse Lake. I didn't get very far before I had to stop and wait for a long train to pass!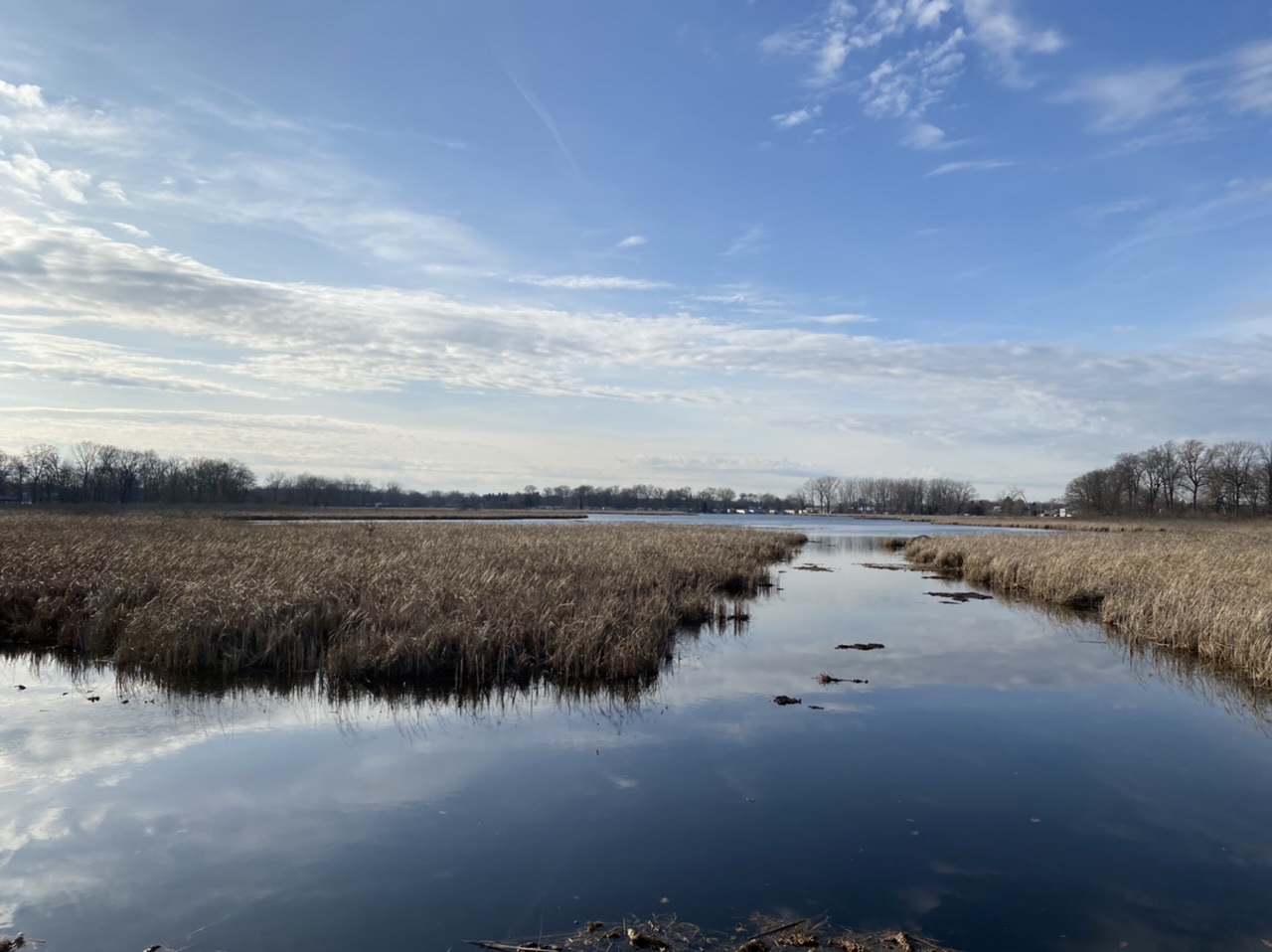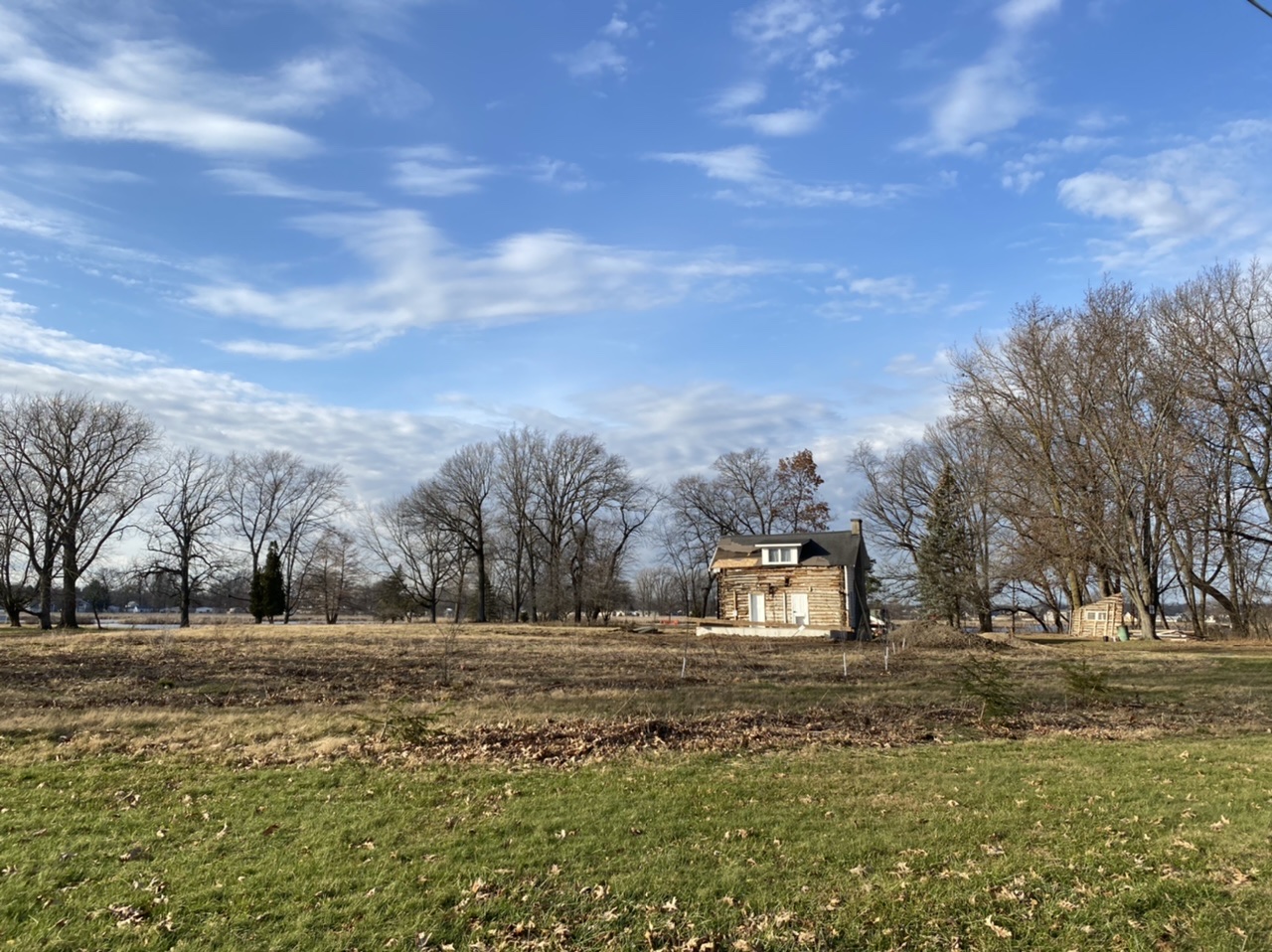 Dad told us that this heritage cabin had recently been discovered when someone was pulling the more modern siding off. I believe it's being restored now.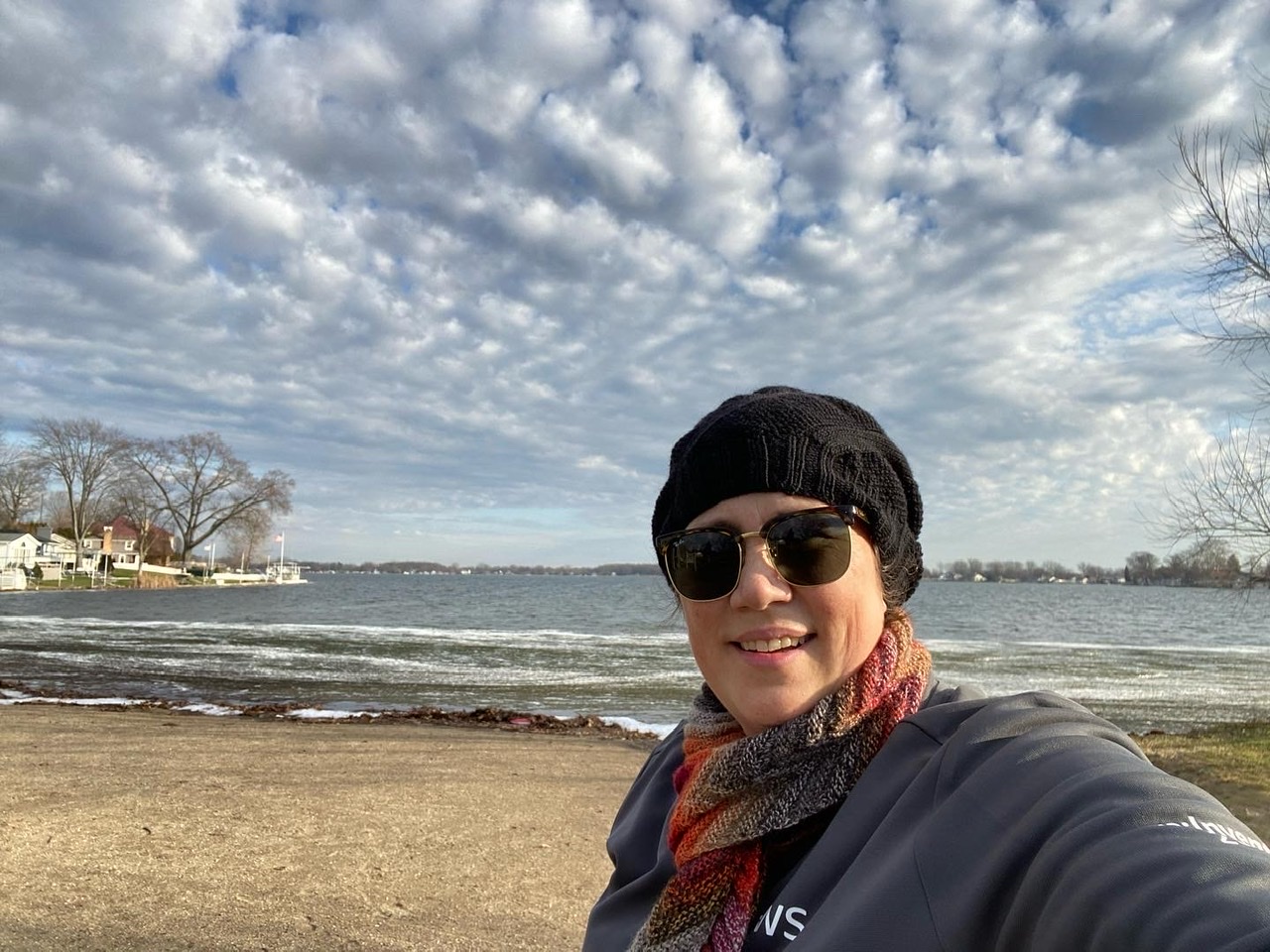 I made it all the way around to the public access beach! It was a very pretty winter's day.
A comet was meant to be visible in the early evening sky, so the Snook and I borrowed Dad's mini telescope and snuck onto the nearby golf course to try to find it. Unfortunately it was freezing and we couldn't quite find it, but we went back to the house and checked out the moon from the back deck.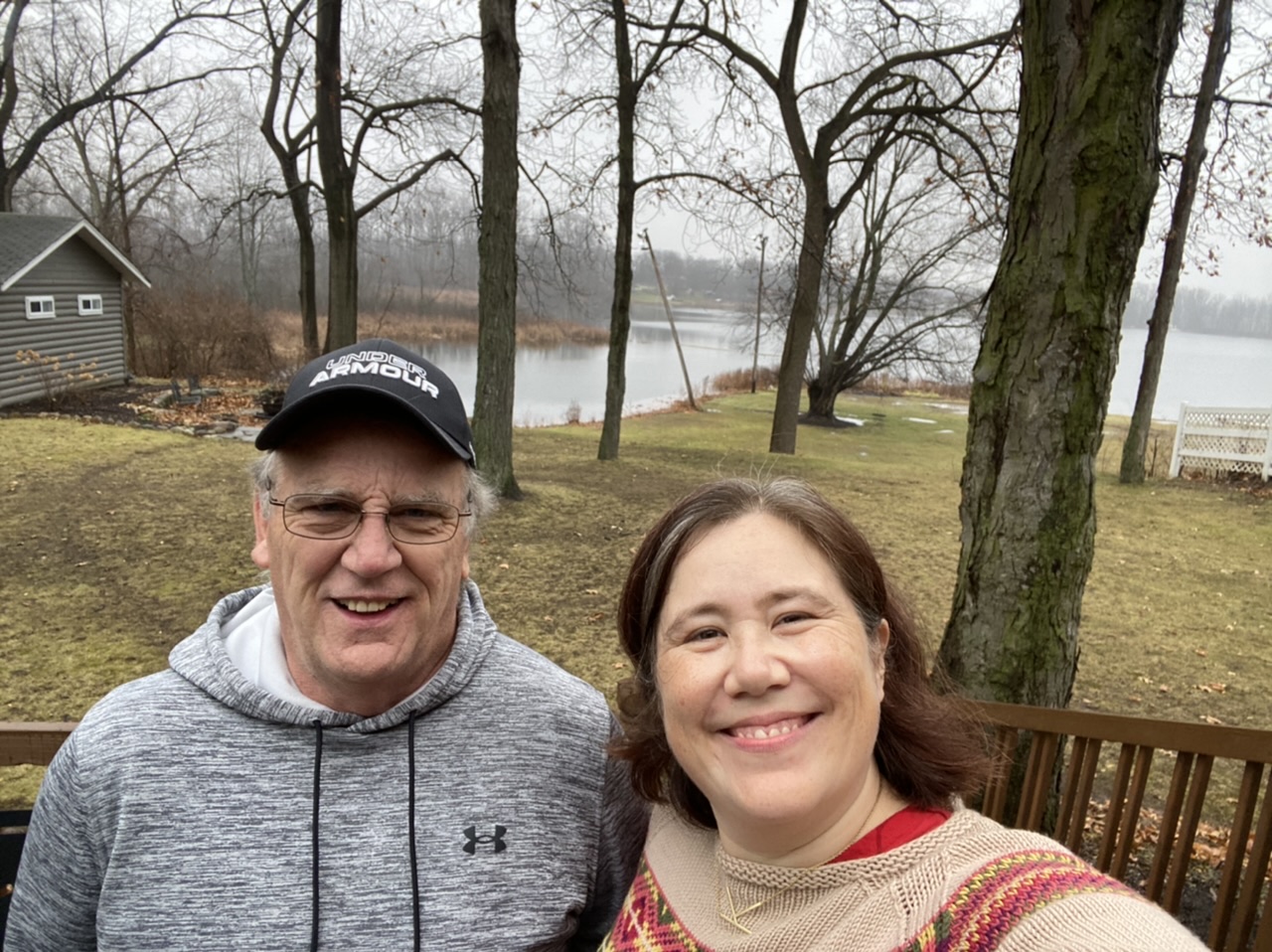 Me and Dad, the king of Boner Lake. 😂❤️ (Don't worry; that light pole didn't actually fall into the lake! It's since been fixed.)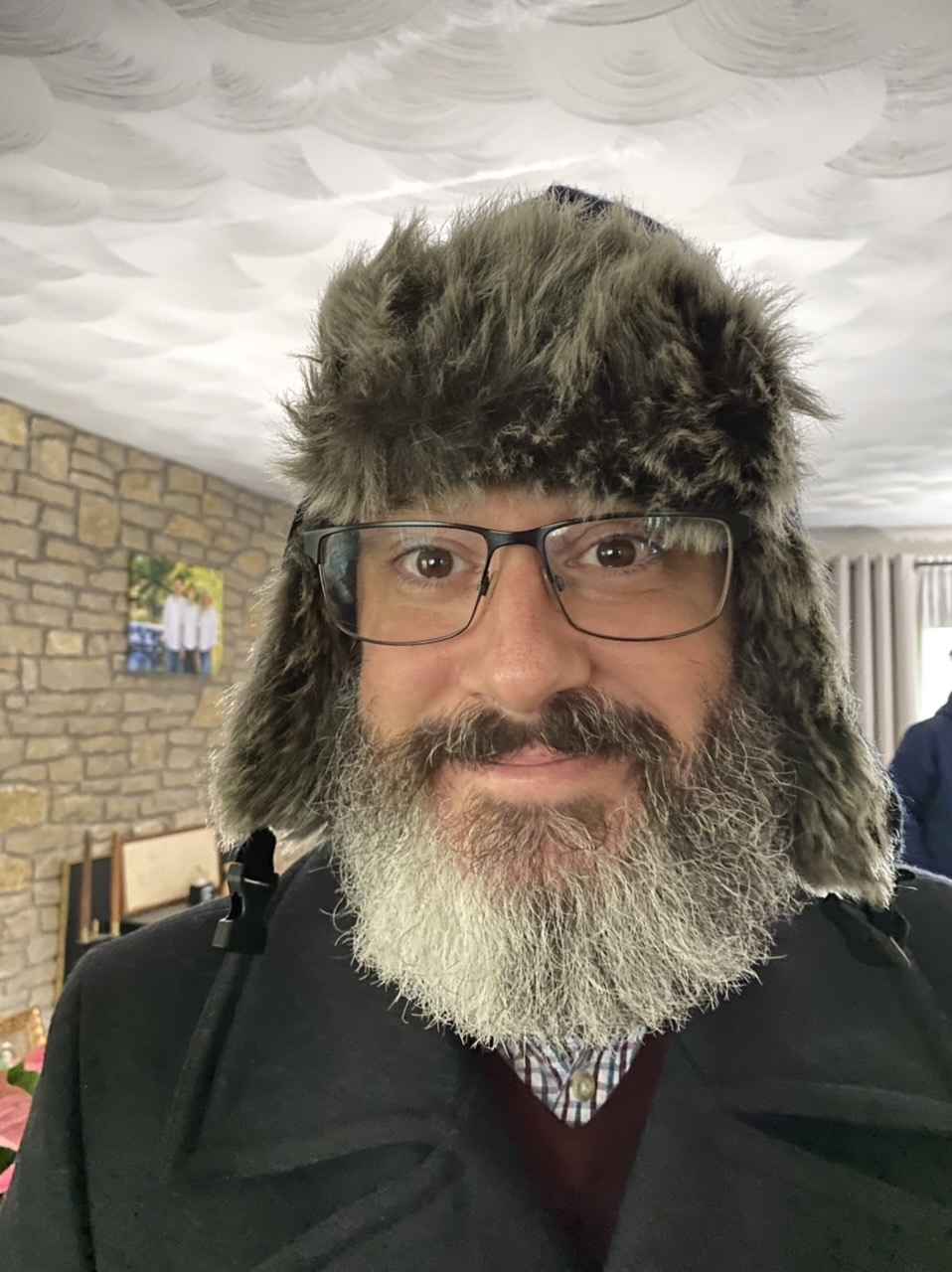 We stopped off one last time at Mom's house, where she presented Rodd with his Christmas present. Just in time to head back to winter in Germany!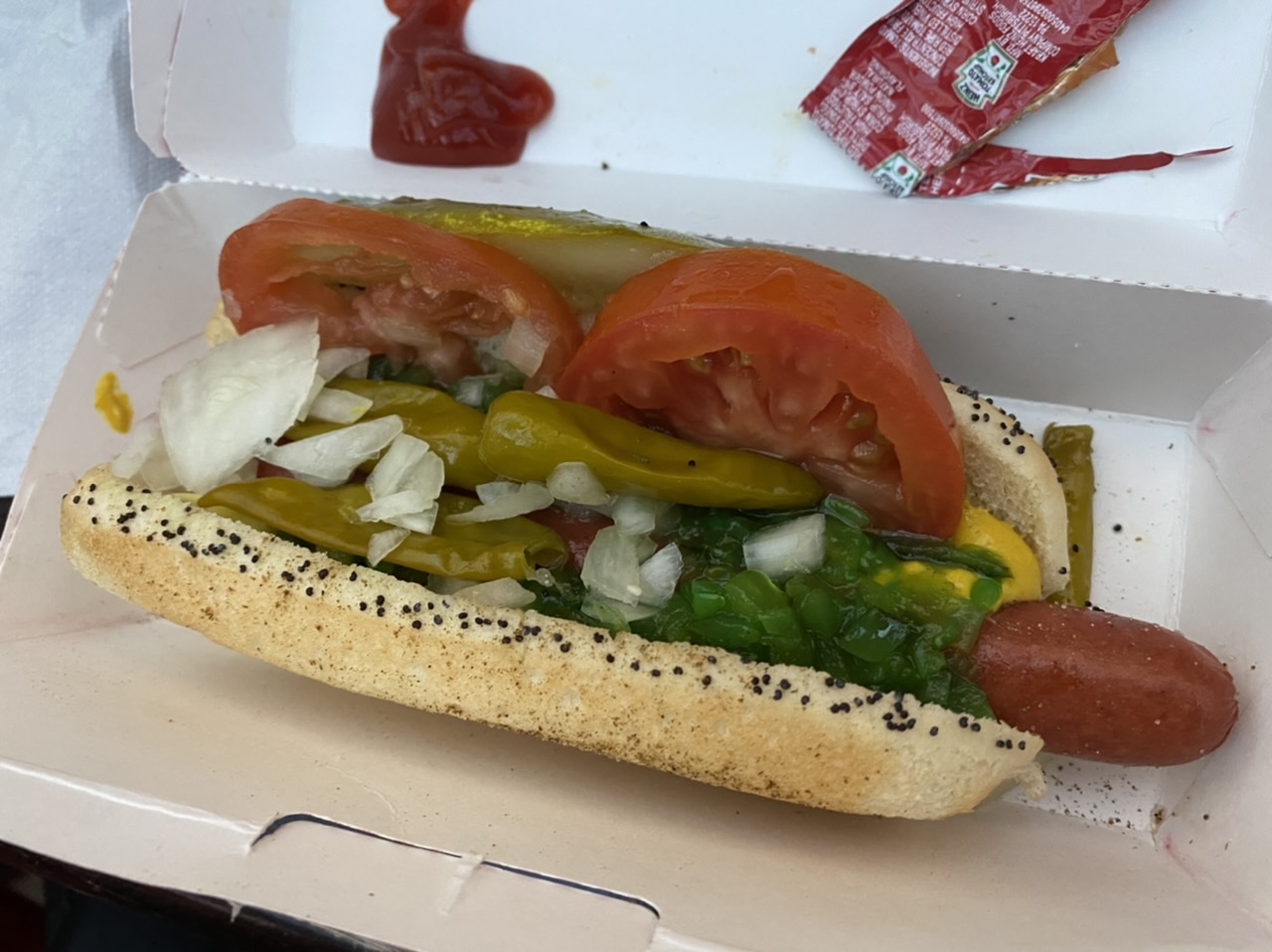 We had just enough time in O'Hare to grab a classic Chicago hot dog. You don't get this anywhere else in the world! Then it was time to board our flight back to Munich.
And that's it for our 2021 travels! And I'm already so behind on 2022…