City 2 Surf Photos – The Agony and the Ecstasy
Last night I suddenly remembered that the City 2 Surf photos were available, so I looked up our bib numbers to see what they had. The first one of me was pretty good, with me chugging along and half of the Snook visible on the side. The second one? Not so good. In fact, I laughed and laughed and laughed. Ladies and gentlemen, I give you the Funniest. Running Pose. Ever.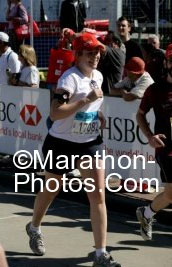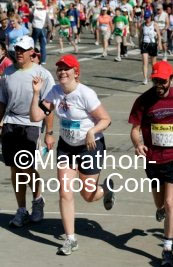 Let's be honest. I look like I'm in the Special Olympics in that second one. I actually remember the moment quite clearly. The guy was right at the end, standing literally at the finish line. The Snook and I were urging each other on in a sprint to finish strong. "Photographers!" I gasped. "Put your arms up!" he said. And this is what happened. WHAT AM I DOING? I couldn't even manage a proper wave. Well, you try running eight miles and see if you photograph well at the end of it!