Impromptu Knitting Salon
At lunchtime yesterday I spotted a tweet from Bells: "@web_goddess @mrs_sockvictim Turns out I will be in Newtown this evening while hubby is at a gig at the Enmore. Looking for company. Free?" Say no more! Miss Fee had a prior engagement, so I volunteered to play hostess while Bells's hubby attended a concert. (I did check with the Snook that he was okay with knitters invading the house. He didn't mind.) After some furious emailing back and forth, we ended up a party of seven at my house in Chippendale. There was knitting, wine, vegetable curry, even some Pride & Prejudice towards the end of the evening. It was a fun way to spend the evening!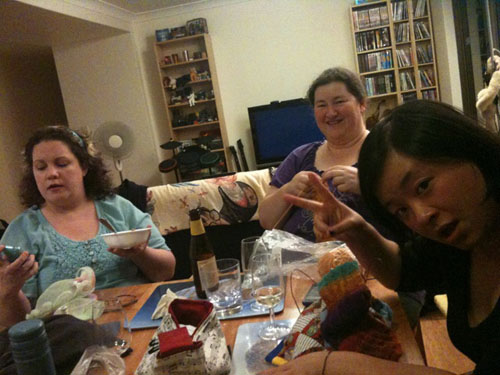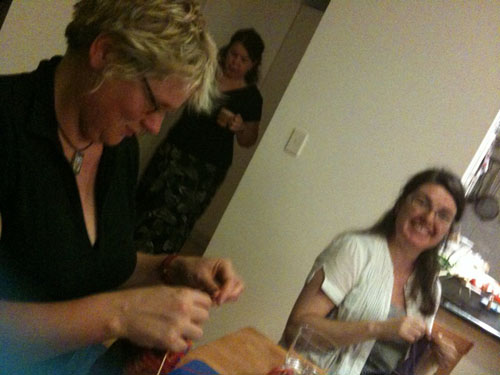 Thanks to Rachel, Tia, JP, Ness, and Fiona for joining us at such late notice. I think we Sydney knitters made a good impression on dear Bells!