I'm kind of obsessed with Moomins. For the uninitiated, these are the titular characters from a series of books and comic strips by the Swedish-speaking Finnish author Tove Jansson. I'd never heard of them growing up, but way back in 2005 the Snook introduced them to me and I fell in love. The Moomins themselves are "trolls" but look like hippos and live in a tall, round blue house in the middle of Moominvalley. The stories are funny and droll, but also at times melancholy and gloomy and even occasionally scary. I've read most of the books since then (wellll, in truth Rodd has read them to me), watched some of the various animated series and films, collected some merch, and even visited the Moomincafe in Hong Kong (sadly since closed). For my birthday this year, the Snook even made me a Little My cake!
At some point many years ago we learned that there is an actual Moominworld theme park in Finland. Earlier this year I remembered it and jokingly suggested to the Snook that we should go. Amazingly, the stars aligned and Covid restrictions eased enough that we were actually able to make it happen! Strap in folks; this is going to be a long post…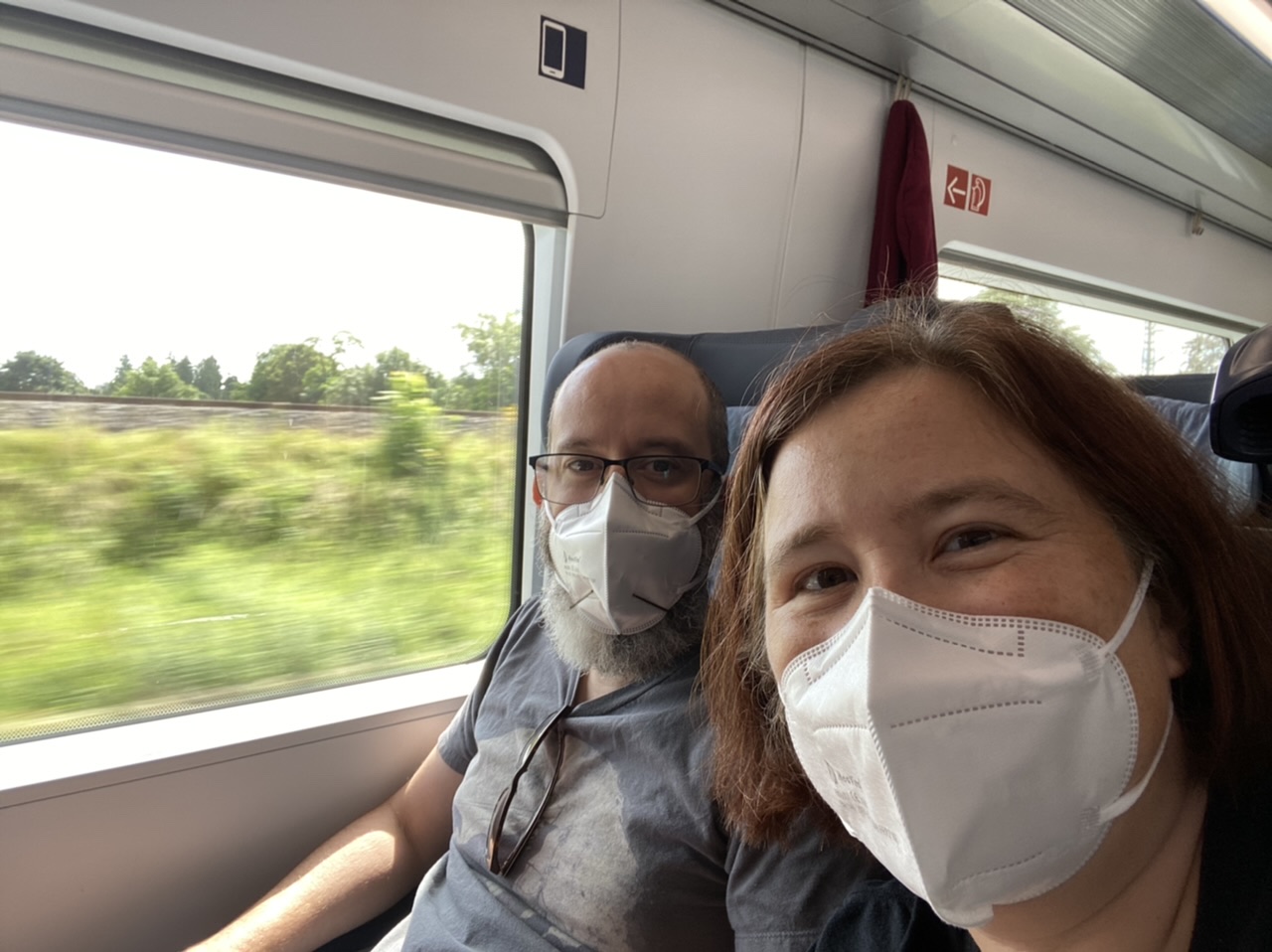 Rather than just fly to Finland, we decided to train it north through the Nordics and visit some new cities (and some of my colleagues!) along the way. Our first destination was Hamburg, a 6.5hr train ride from Munich. When we arrived at our hotel, we were delighted to find that it was just down the street from the Hamburger Dom Fun Fair!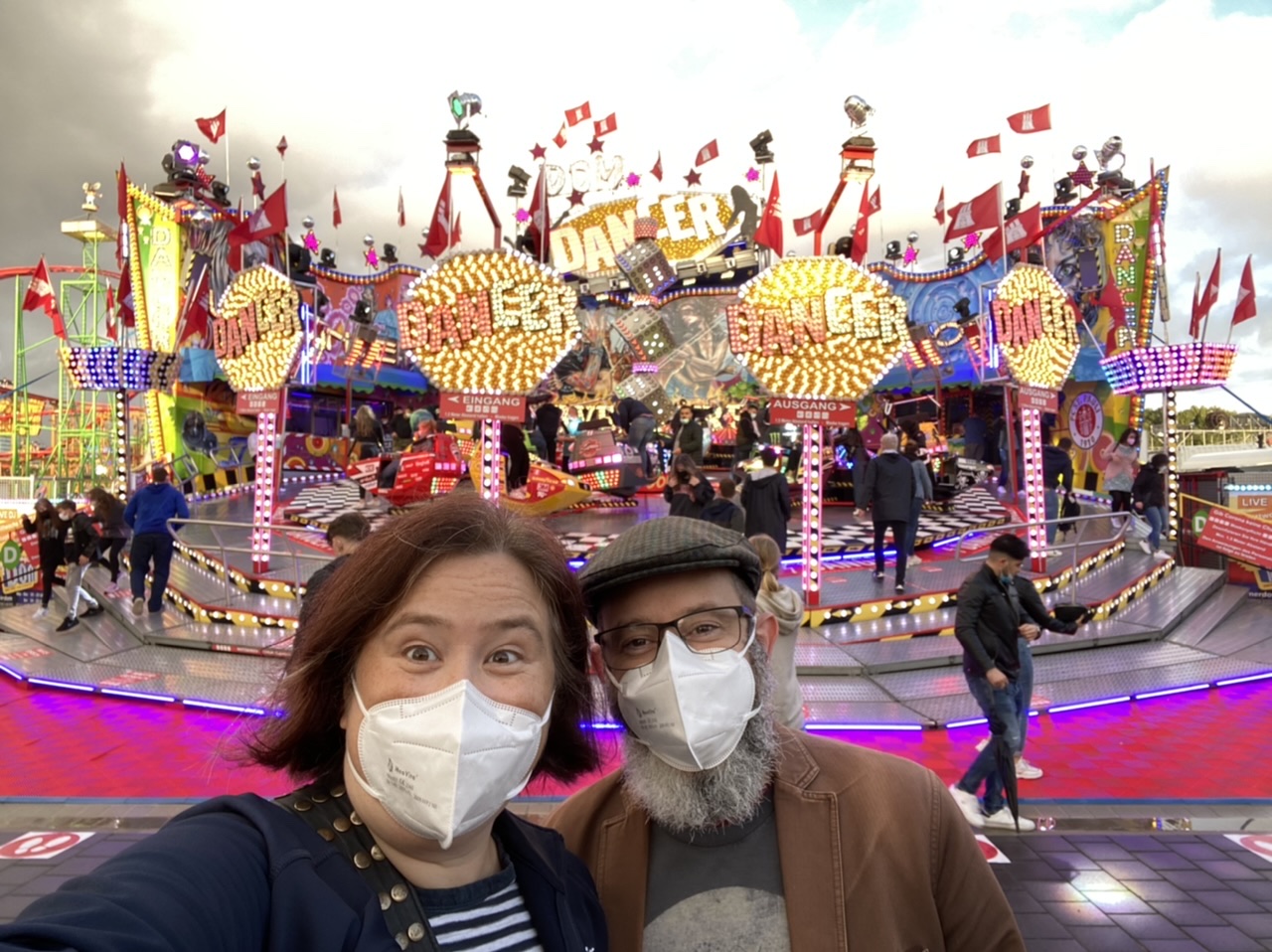 We decided to have fair food for dinner. I was intrigued by the stand offering a "half-meter bratwurst" (which they had to cut in half to fit in the bun!) as well as "Oma's Gurkenfaß" (Grandma's Pickle Barrel). The Snook also had freshly-made Marillenknödel (apricot doughnuts).
After the fair, we went for a walk through Hamburg down to the Speicherstadt ("city of warehouses"), which used to be the heart of Hamburg's working harbour. The Snook was very sceptical about our destination, a place that I'd been told by many was THE tourist destination in the city…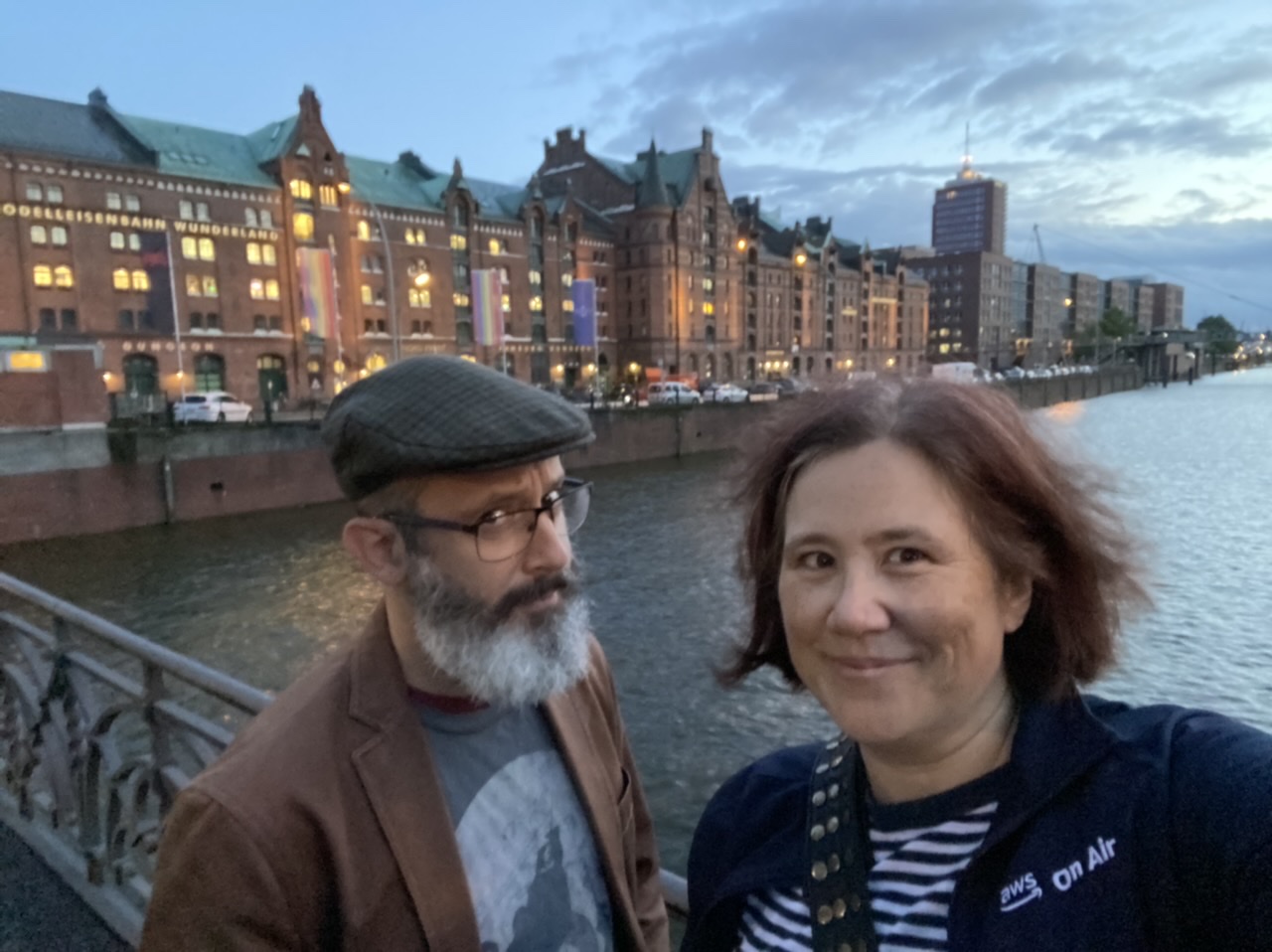 Miniatur Wunderland! This place is the largest model railway in the world. It has 1300 trains across nine sections. The first one we came to was the American Wild West…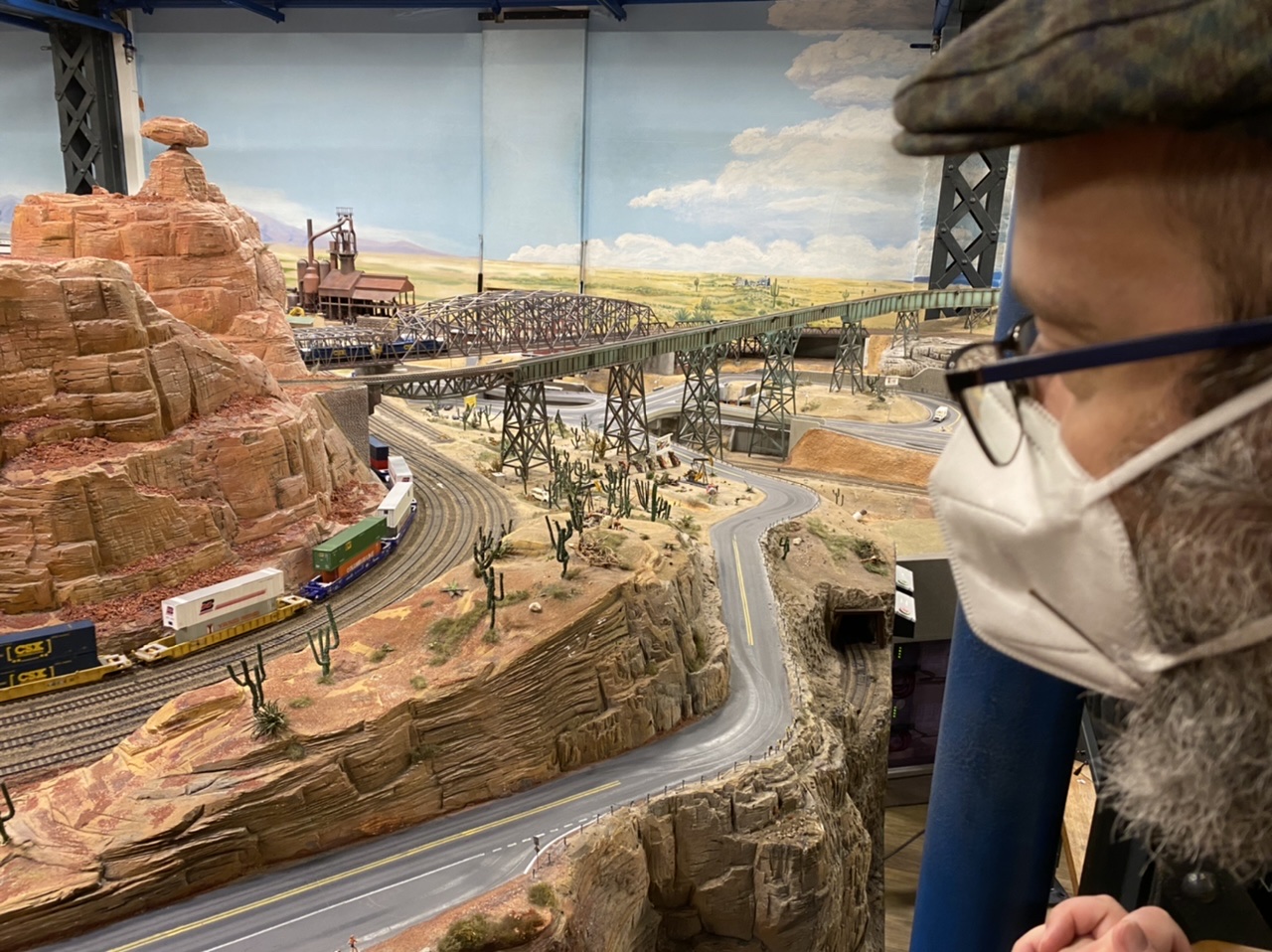 We were only able to get timed tickets at 10:30pm, and it was still PACKED. It reminded me of the House on the Rock, in that it felt like an obsessive fever dream kind of place. Every fifteen minutes the lighting cycled through an entire day so you could see it all at night too. Some sections had buttons you could press that would cause things to happen, like a Ferris Wheel to start spinning or the Space Shuttle to take off.
Did I mention it has a giant working airport?? Model plans take off and land through holes cut in the walls while little luggage trucks drive all over the place. It was CRAZY.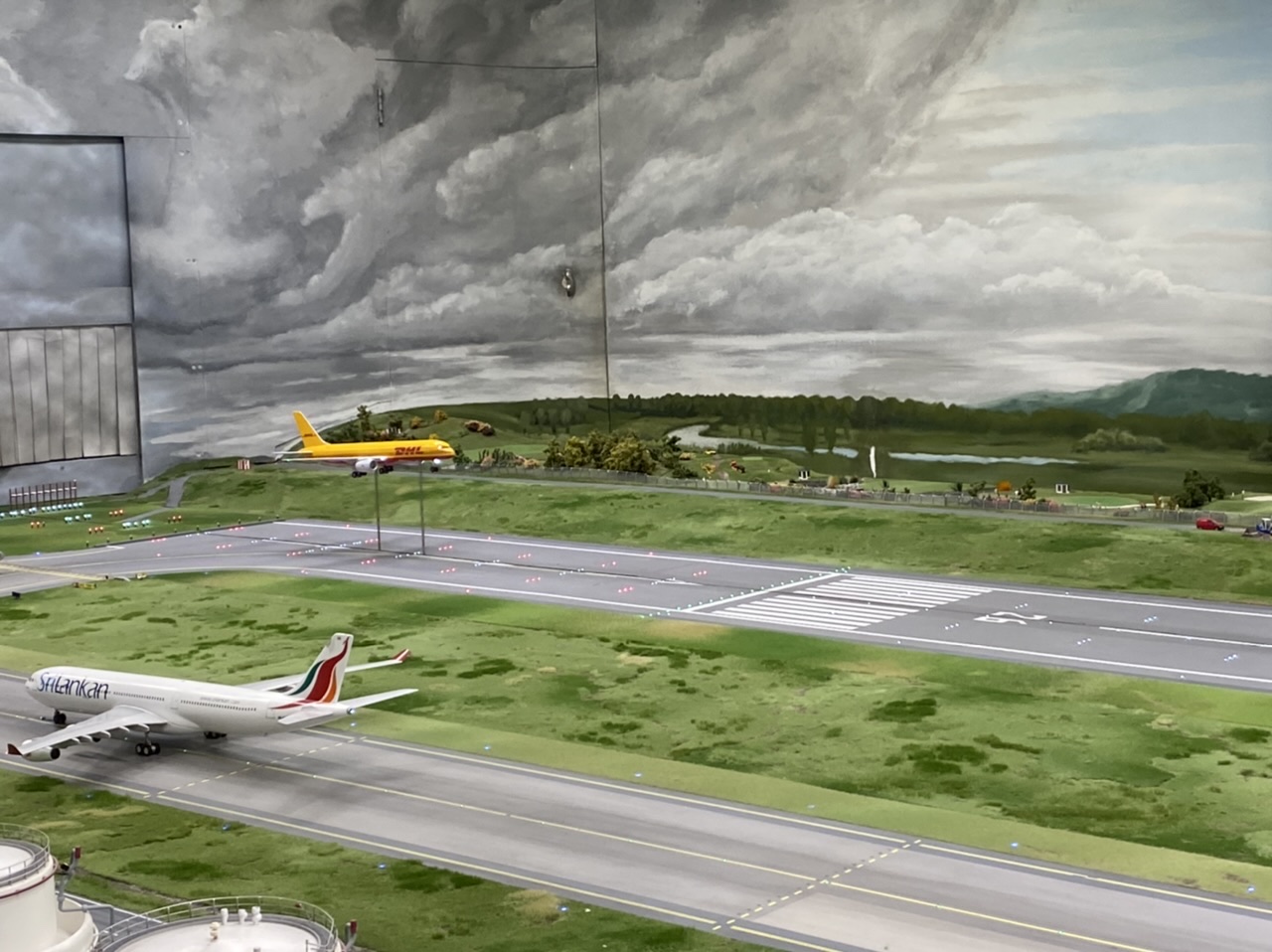 There are thousands of little scale figurines all over the place. Hilariously, apparently some of them are doing "rude" things and fans of the place try to catalog them all. We didn't spot many, but it was pretty clear these folks in the sunflower field were enjoying themselves…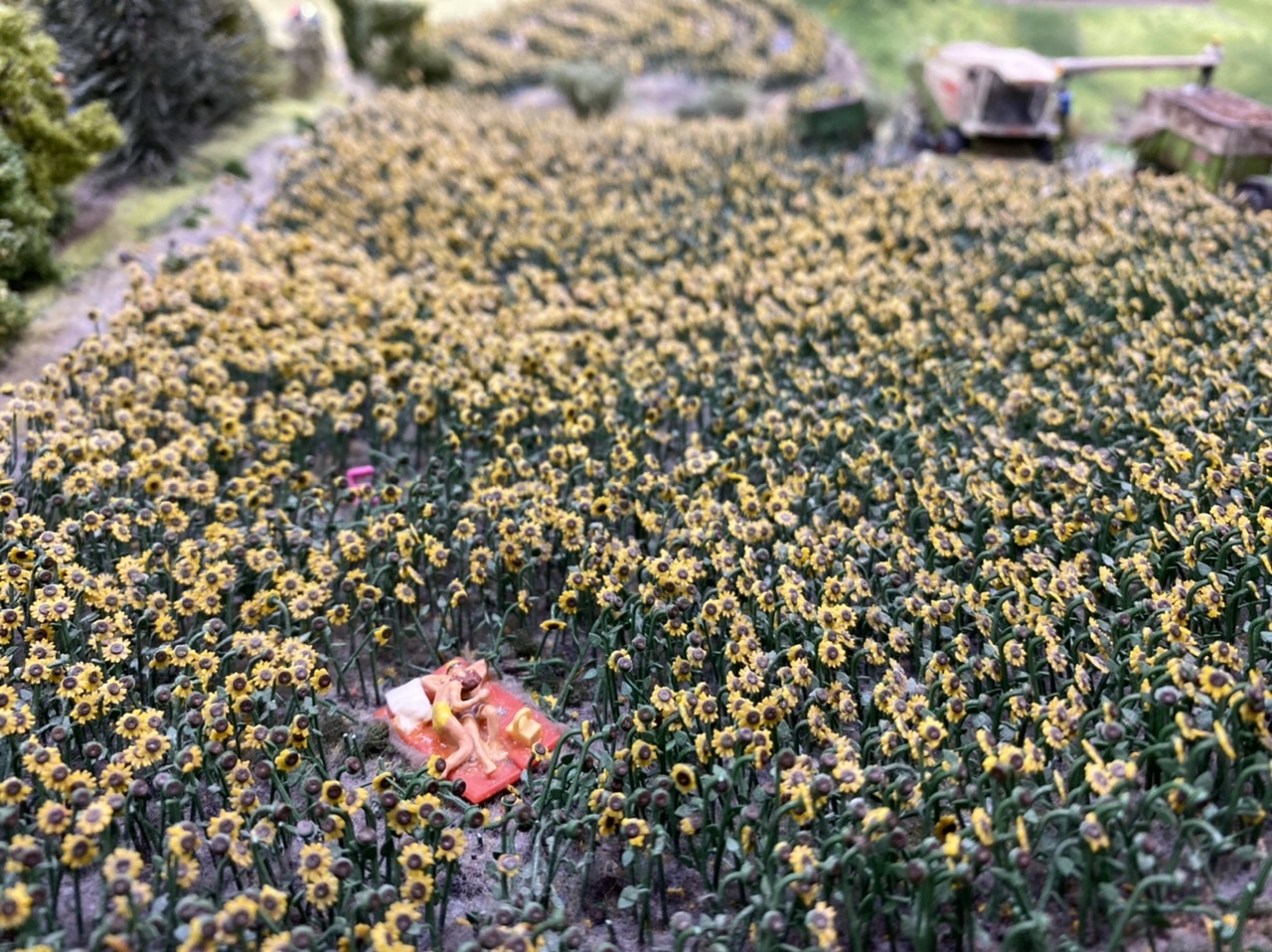 I think my favourite part was getting a glimpse into the control room that runs everything. It looks like Mission Control! It takes a lot of computing power and smart people to keep all the little trains, planes, cars, trucks, and boats moving.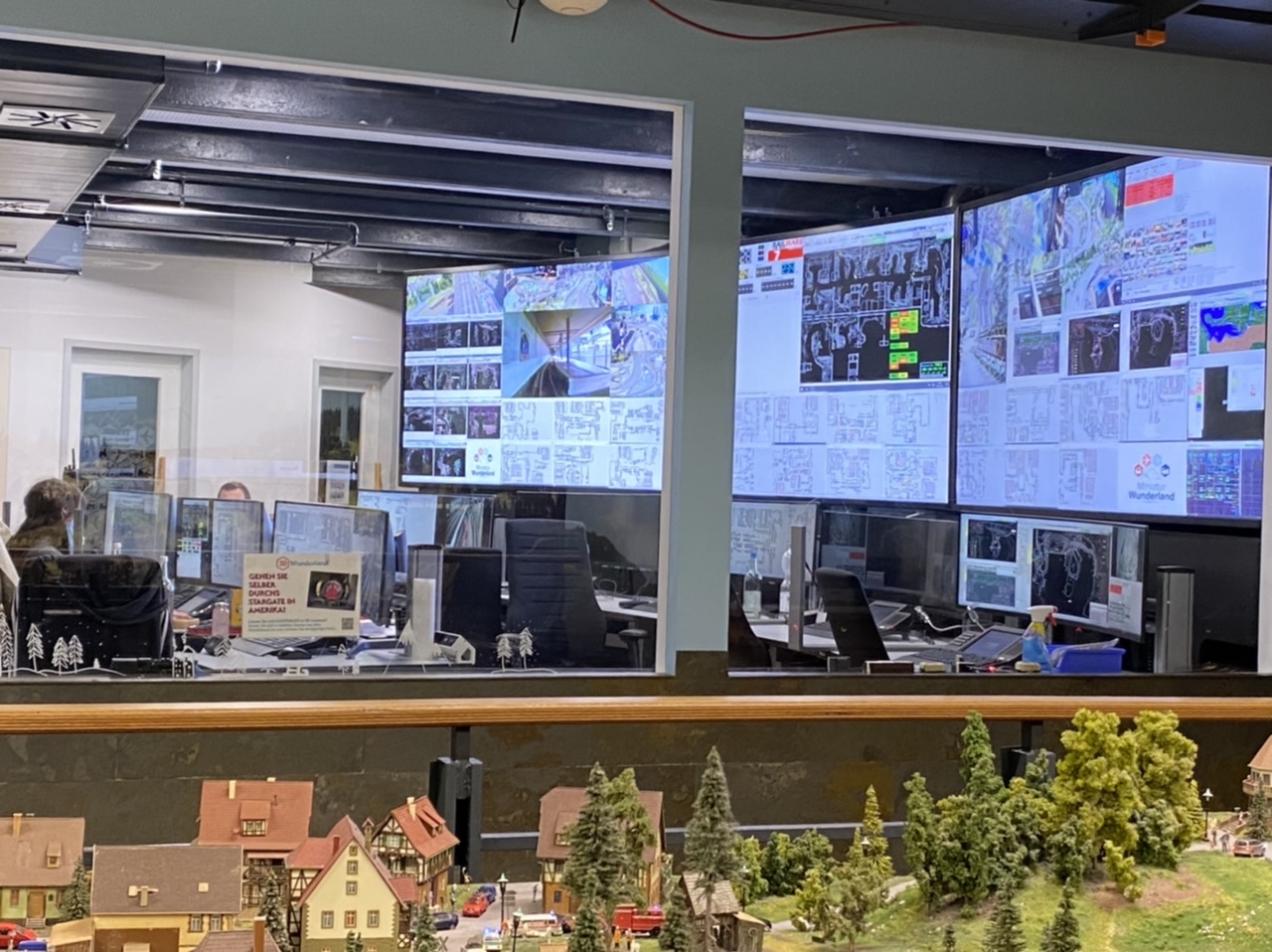 The next day, we bought tickets for a "Hafenrundfahrt" (harbour tour) as it's the best way to see the Speicherstadt.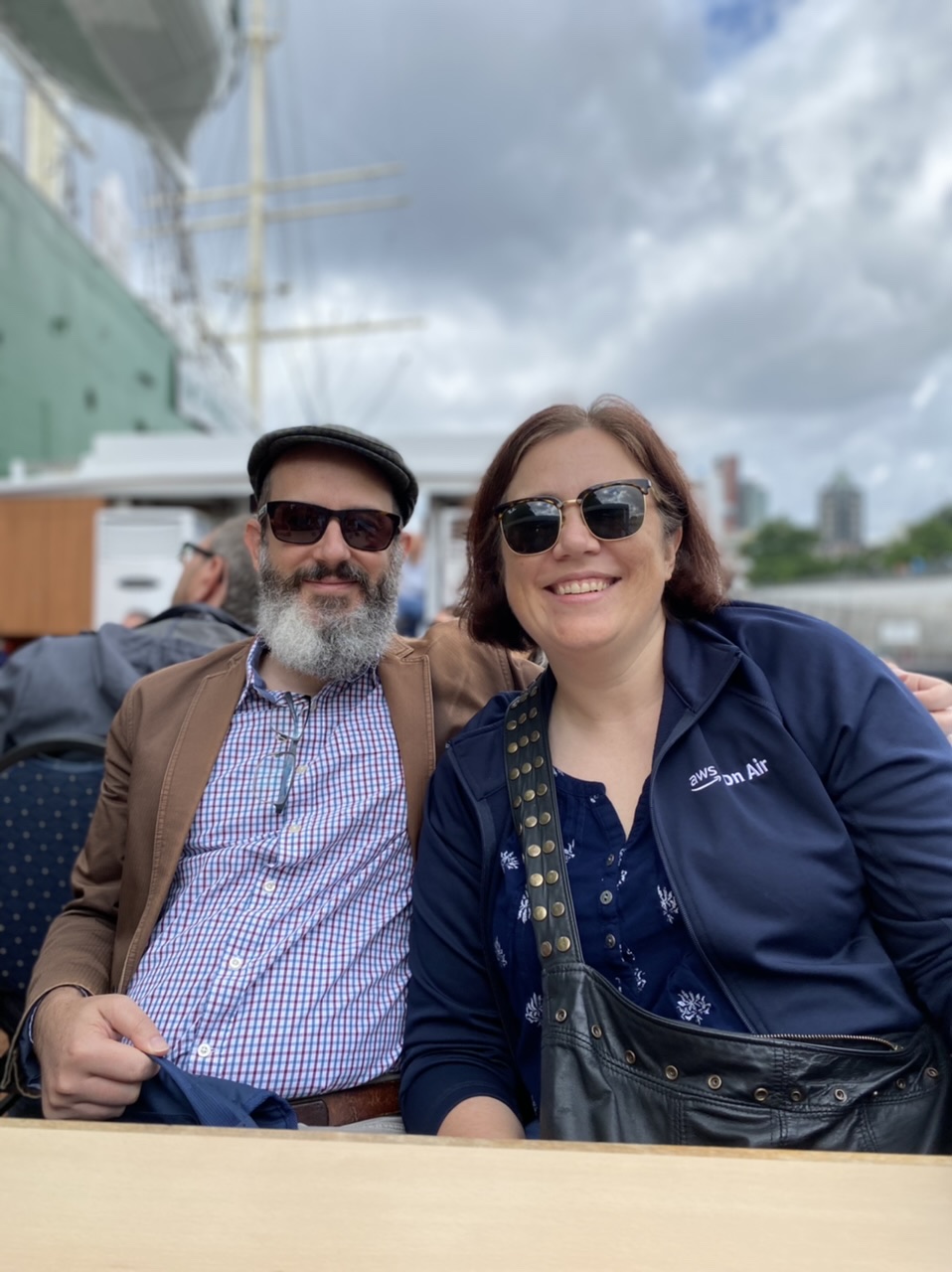 It was really cool to see all the old warehouses and canals. Apparently Hamburg has more bridges within its city limits than any other city in the world. (More than London, Amsterdam, and Venice put together!)
Then we went out in to the harbour proper and saw the working port and some big sailing ships near the Maritime Museum.
The sky had been threatening rain and it finally started to fall. Luckily our boat had a retractable roof so we didn't get too wet! Our first glimpse of the Elbphilharmonie was through the rain…