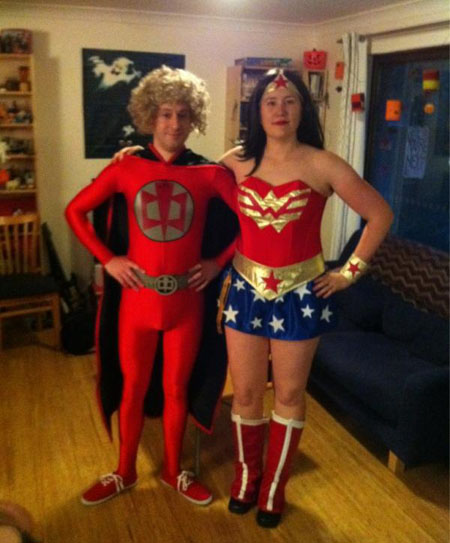 Our costume theme for this year was "Childhood Heroes." My Wonder Woman Underoos were a prized possession, and the Snook even made his own Greatest American Hero outfit when he was little. These costumes are 85% rented, 15% DIY. We made the Snook's cape, and he crafted his own insignia belt buckle. I sewed my own starred skirt, as the costume shorts were a little, uh, brief. The wigs were lent to us by Rodd's sister Jeannie. Pretty sweet, huh!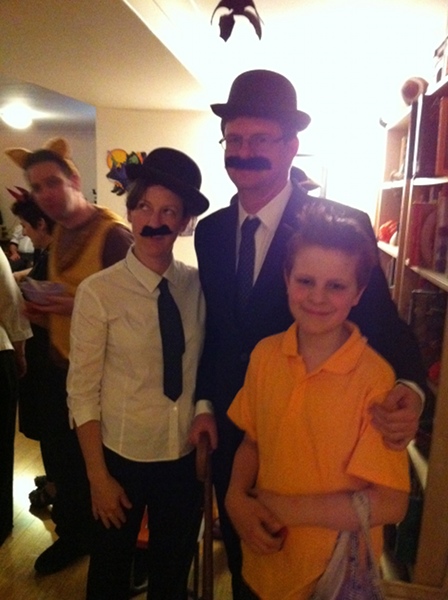 Speaking of Jeannie, here she is with Chris and their son Kurt. Kurt was his favourite character Tintin, and his parents were Thomson and Thompson. Kurt even dyed his hair! He had a small Snowy dog too.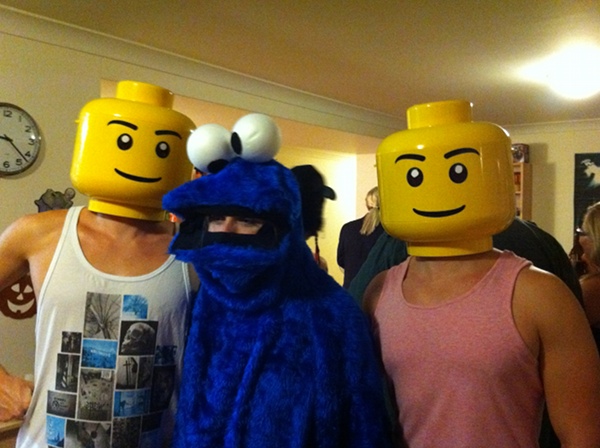 Josh and Jamie came as Lego men, and it was seriously creepy to see them walk up the front steps! Here they are with Cookie Monster, aka my friend Zena. Poor Zena was overheating in that fur suit! Points for dedication though. She even brought us a bag of homemade chocolate chip cookies.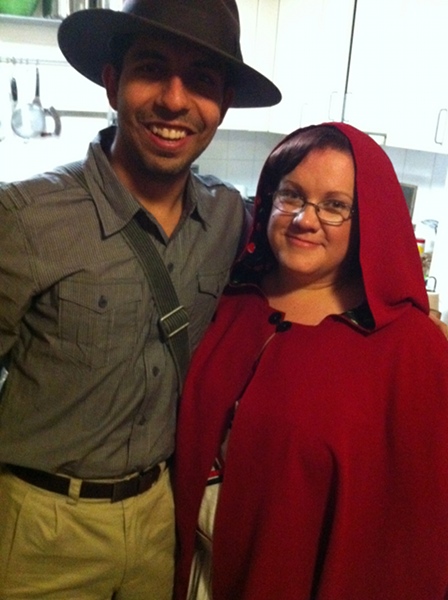 Kunaal certainly had the best entrance of the night, cueing up the Indiana Jones theme song on his iPhone as he walked in. Tia made a lovely Red Riding Hood in her self-made cape.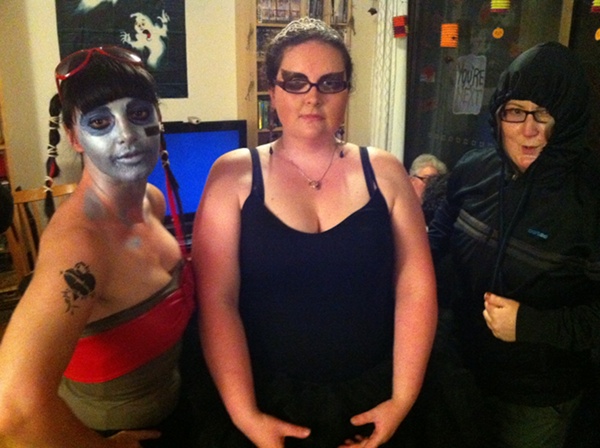 From left to right: Meg as a seriously cool dead Lisa "Left Eye" Lopez; Erin as the Black Swan (in an amazing handmade tulle tutu); and Jane as a dodgy London rioter.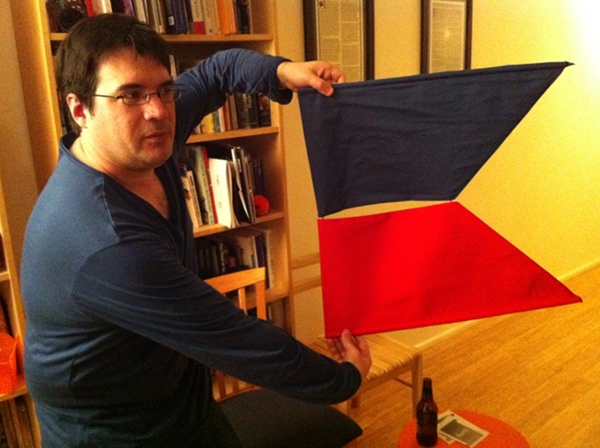 I love a good witty nerd costume. David came as a Commodore 64.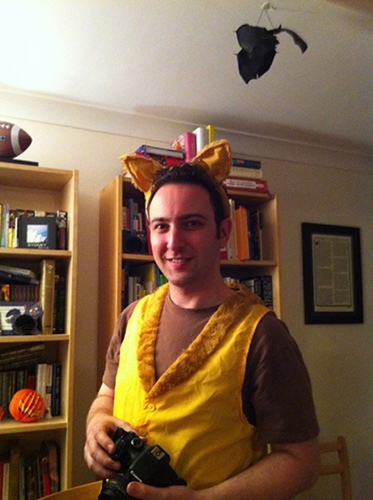 Here's the amazing Jonathan, ferocious lion and photographer extraordinaire!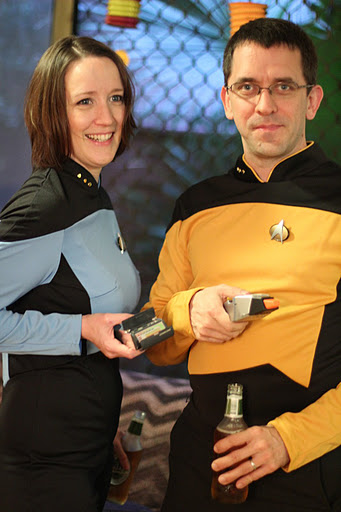 Amy and Rob were rockin' some sweet Star Trek uniforms, complete with tricorder and phaser. (Amy still holds the record as being the only person to have come to every single one of our Halloween parties! Let's keep the streak alive!)
Pages: <- previous / next ->