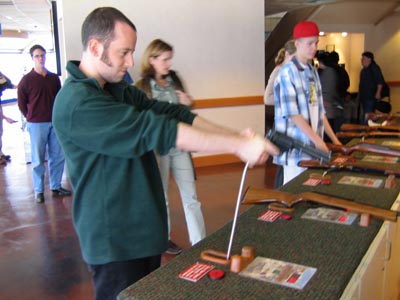 What better way to get ready for a wedding than by shooting some guns? The Stratosphere had one of those air-gun galleries that we love.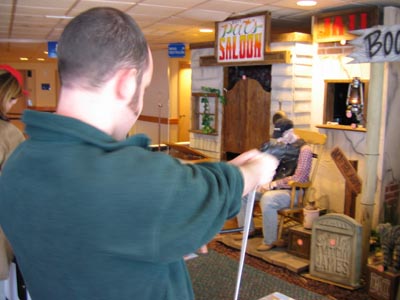 The Snook fires away.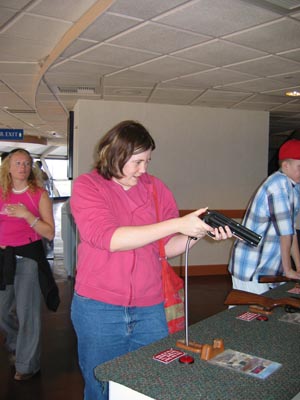 I wasn't nearly as good as the Snook and I hold the gun like a complete dork.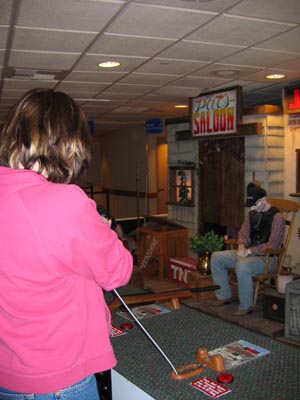 Bang bang!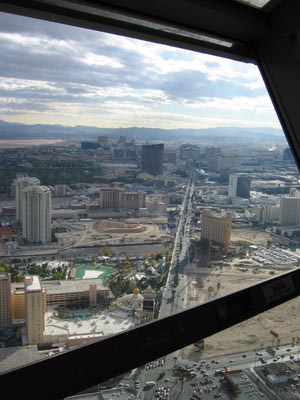 Another view down the Strip.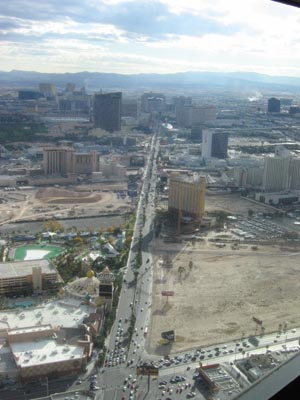 And another.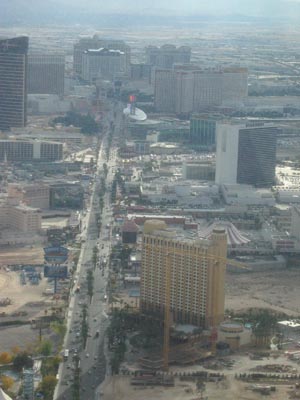 Why the hell did we take so many?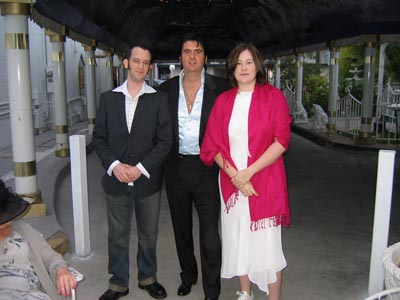 At long last, it's Wedding Time! We were booked into The Little White Wedding Chapel, which is where Britney and SMG both got hitched. Here we are waiting before the ceremony with Elvis.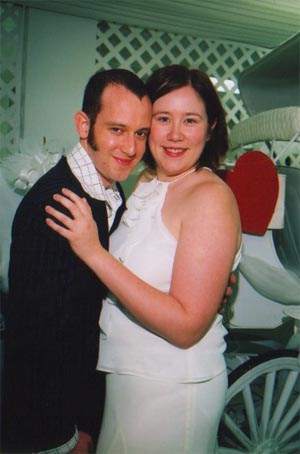 We were backed up for about an hour so we used the time to get our dozen photos taken. Our photographer insisted we refer to him as "Sammy Davis Jr."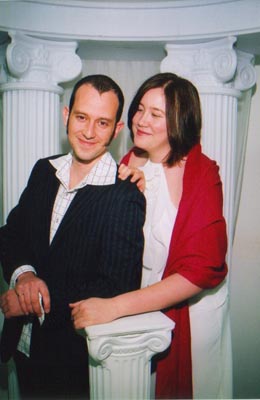 The Snook never smiles in pictures so Sammy had a hell of time coaxing him into these poses. I think I look like a dork in this one.
Pages: <- previous / next ->