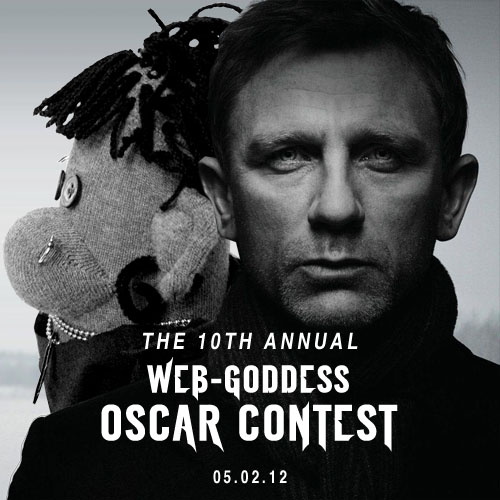 My annual Oscar Contest is now open! If you pick the most correct answers, you'll win the big prize: The Monkey with the Dragon Tattoo. Yes, I made Lisbeth Salander Monkey. She has piercings; she has a Macbook; she has a golf club; and she has the titular tattoo. I think this is the most work I've ever put into a single monkey! (She's also the first one that's probably Not Safe for Work, given the slogan on her T-shirt.) And remember, in the event of a tie, the person that entered earlier wins. So don't wait too long! Read on for more photos, or go here to enter.Here's Lisbeth Monkey in profile. Check out that fringe.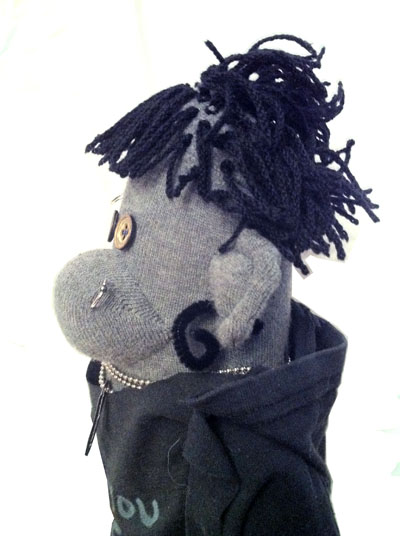 Front view. As you can see, she has an eyebrow piercing, a nose piercing, and a lip piercing. She's also got black spiral earrings and a necklace chain with a razor blade on it. (Special thanks to the Snook, who crafted the razor out of plastic and spray painted it.)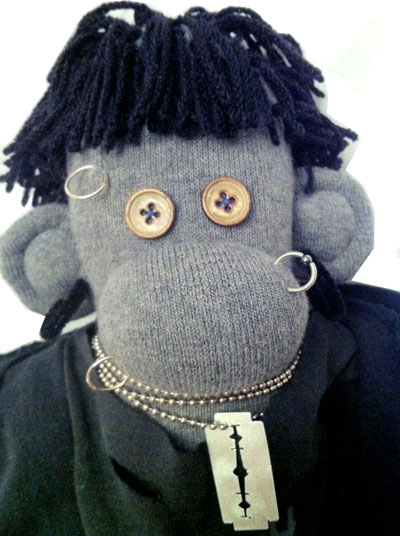 She wears combat boots, of course.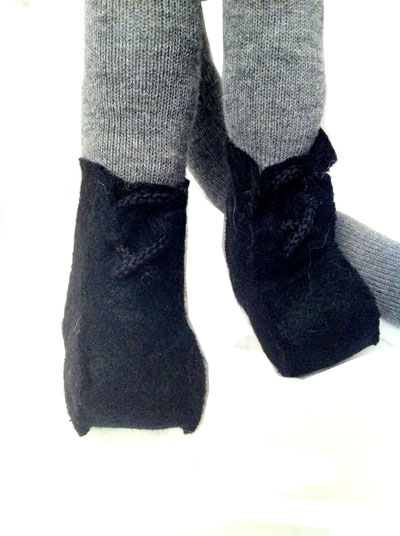 She wears a hoodie over a ripped-up T-shirt. Oh look! She's hacking on her Macbook.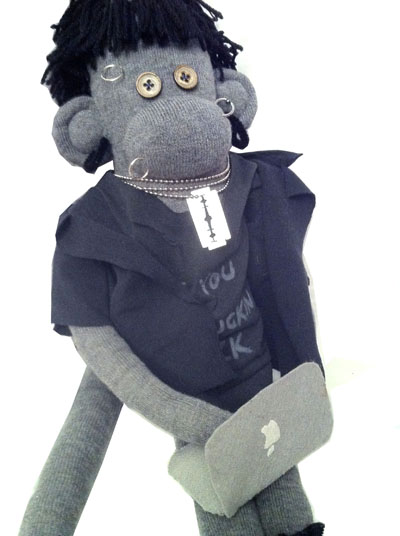 I wouldn't piss her off if I were you. Chick has a golf club and she knows how to use it.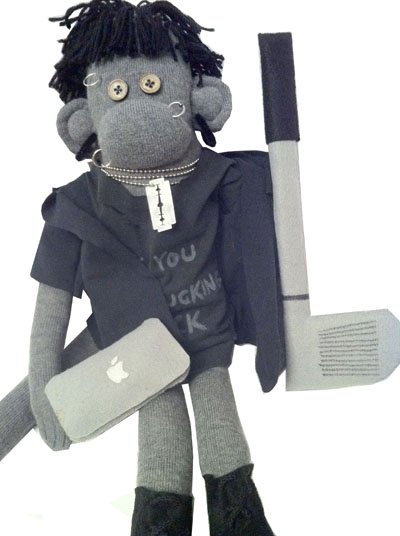 If you pull down her T-shirt in the back, you can see her dragon tattoo. (FREEHAND, BABY!)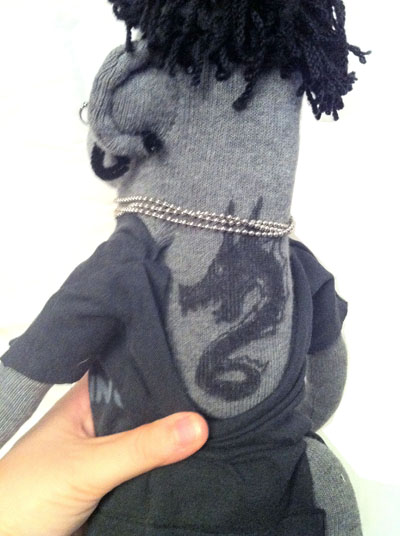 I told you it was Not Safe for Work.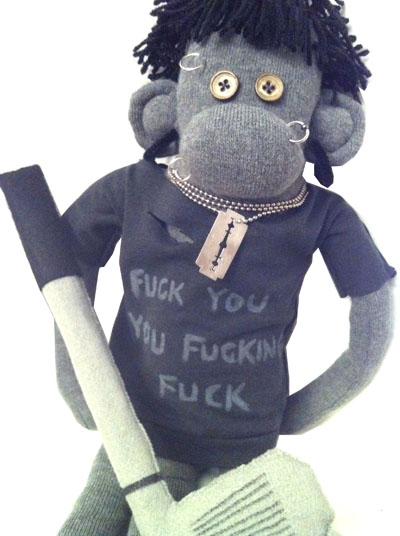 What are you waiting for? Go enter the contest!