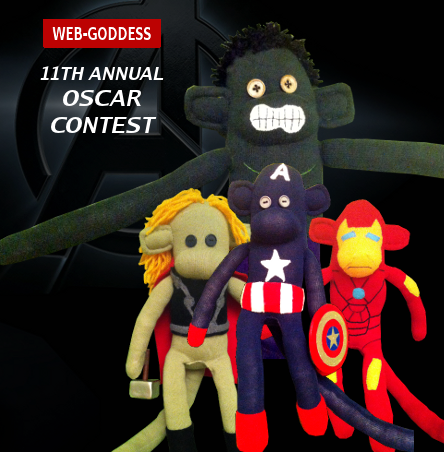 My ELEVENTH annual Oscar Contest is now open! If you pick the most correct answers, you'll win a set of FOUR super-powered Avenger Monkeys! You get Captain America (with shield), Iron Monkey, Thor (with Mjölnir), and the Incredible Hulk Monkey. No, I didn't do any of the lame human characters. If you want a monkey with an eyepatch or a bow and arrow, you can make your own. 🙂
And remember, in the event of a tie, the person that entered earlier wins. So don't wait too long! Read on for more photos, or go here to enter.Here's a body shot of Captain America Monkey. As you can see, he comes with a really sweet shield (painted by Mr. Snook himself!).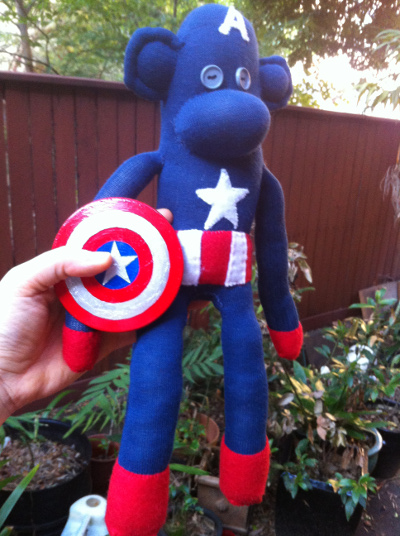 A close-up of Cap'n's face.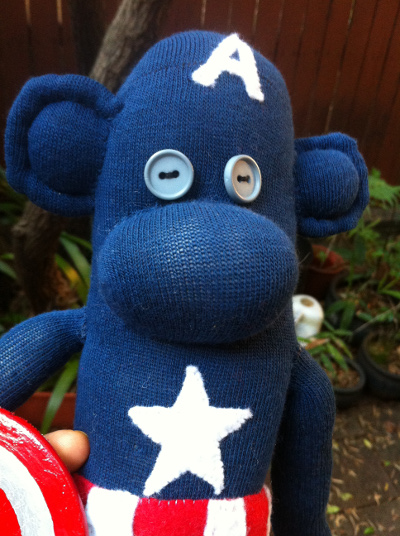 Here's Iron Monkey. (If you're handy with electronics, you could make his Arc Reactor light up!)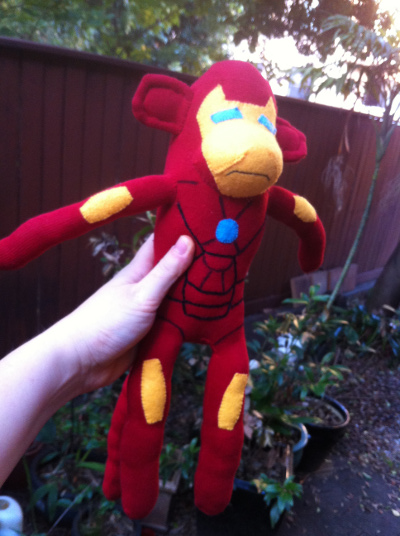 And here's his face. Sorry, Robert Downey Jr. not included.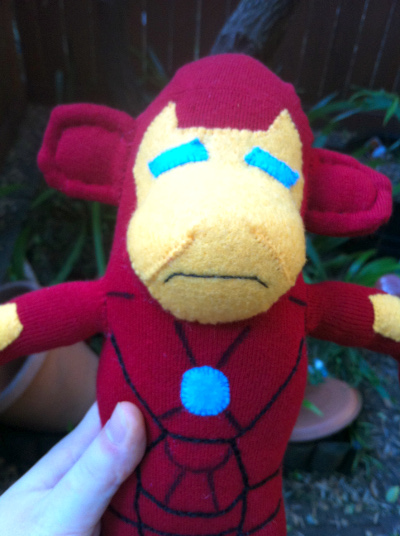 Here's Norse god Thor himself. He's got a long red cape, flowing blonde locks, and a mystical hammer. (But don't squish it too hard because it was sculpted out of clay, again by Mr. Snook.)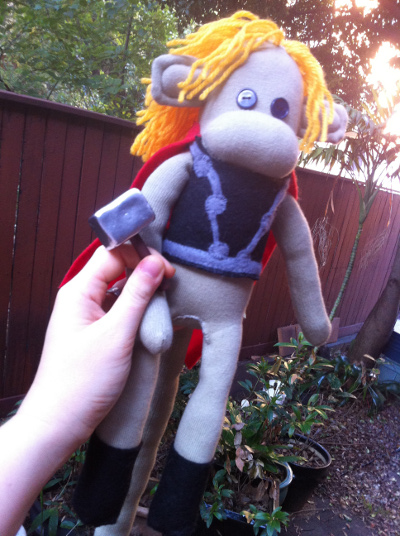 And here's Thor's close-up.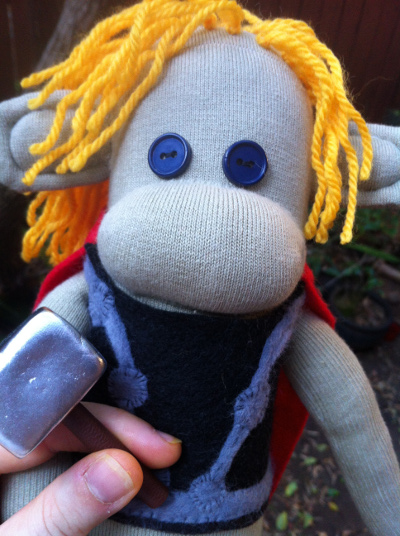 And lastly – HULK MONKEY SMASH!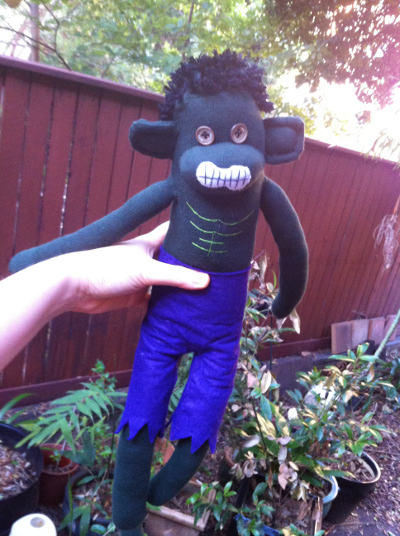 You can't tell from the photos, but he really is bigger than the other 3. (Unfortunately socks don't really allow for a lot of muscle definition, so I had to embroider his pecs on.)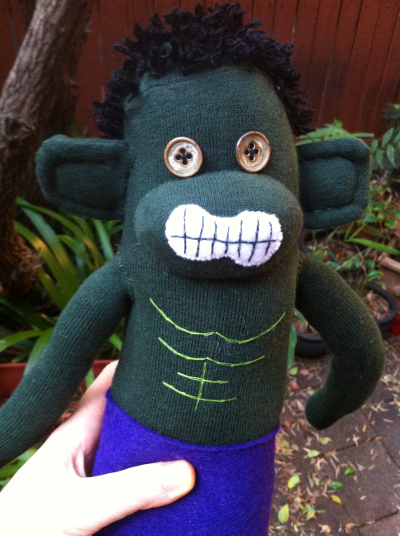 What are you waiting for? Go enter the contest!