What a beautiful bright spring day! I headed into the city (after the Snook's and my customary Sunday brunch of pancakes, bacon, and The Amazing Race) to meet up with the Sydney Stitch and Bitch girls. Eventually there were four of us in all: me, Miss Helen, Katherine, and Belle (who is between blogs at the moment). We chatted about knitting and Australian Idol and Spiderbait and everything else under the sun. Our fabulous knitting skills also seemed to draw a lot of attention from the wandering tourists. (I think next time we should put out a hat for change. Performance knitting!) We also had a couple run-ins with ibis, which scare the crap out of me. I'd trade them for squirrels in a heartbeat! Read on for pictures of my fellow knitters.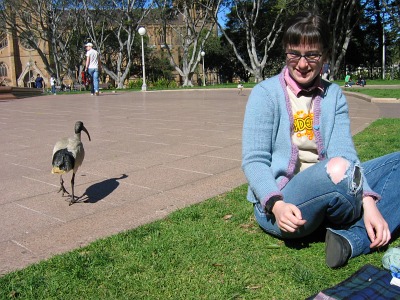 Miss Helen being menaced by an ibis…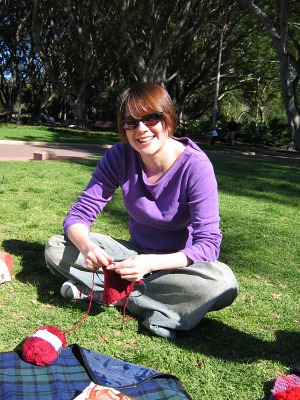 Katherine working on a lovely Zhivago sweater sleeve…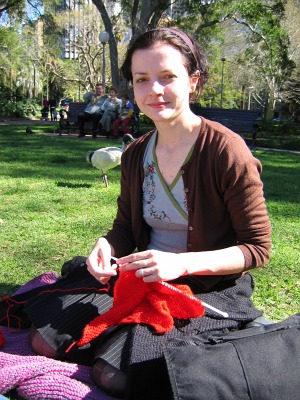 Belle working on a scarf, possibly…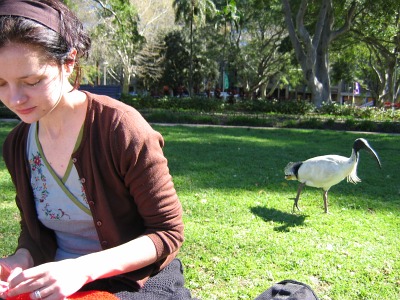 Another evil ibis tried to eat our cookies!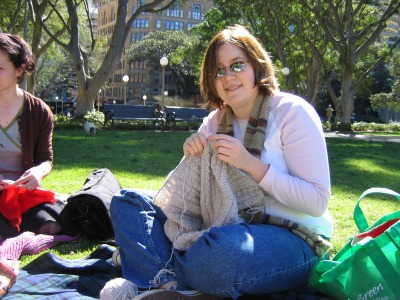 Me!