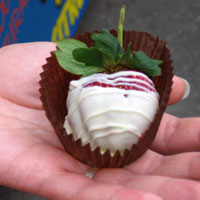 Glebe Street Fair
Look at me, all pretendin' I'm a foodblogger and stuff! The Snook and I headed over to Glebe this afternoon after I got off work to check out the fair offerings. We ended up eating some food and buying some books… and I got my red Crocs! Okay, so I haven't technically earned them yet, but as it was the distributors themselves manning the stall they were selling them for 10% off and I just couldn't resist! (Snookums gave his approval, pending my adherence to the putting-them-on-a-shelf-until-85-kilos plan.)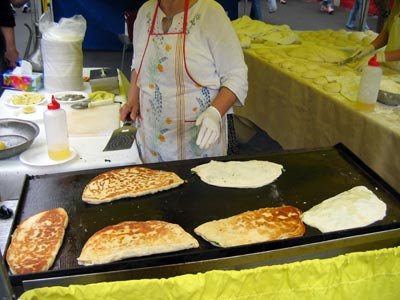 There were seriously, like, eight different stalls selling Turkish Gozleme, far outnumbering any other specific cuisine. Why so many? I have no idea. We went with the tried-and-true method of picking the one closest to where we entered and joining the queue.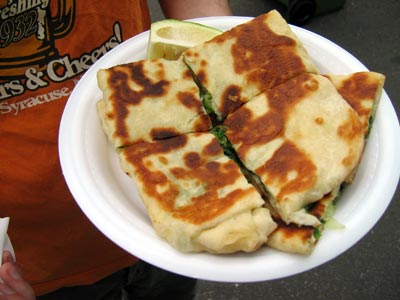 Mmm, so yummy! Crisp sandwiches of dough with feta and spinach inside. (You could also get it with "spicy mince.") Hot and salty and good.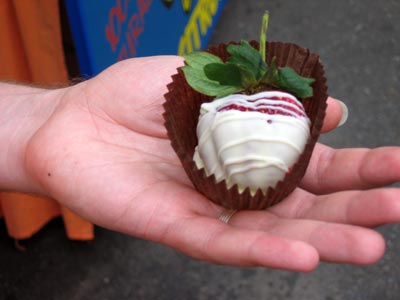 Chocolate-covered-fruit-on-sticks also seemed to be a recurrent theme this year. I manage to restrain myself to just this one (albeit giant) strawberry coated with white chocolate.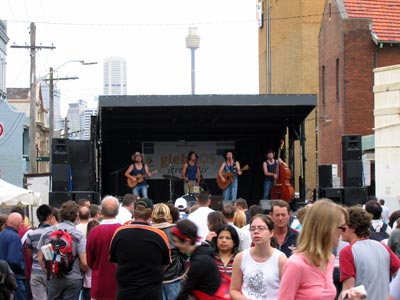 Check it out – it's Hayseed Dixie! The Snook had been wanting to catch one of their shows so it was a treat to see them live for free. (At least, we think it was them. We're still trying to find official confirmation.)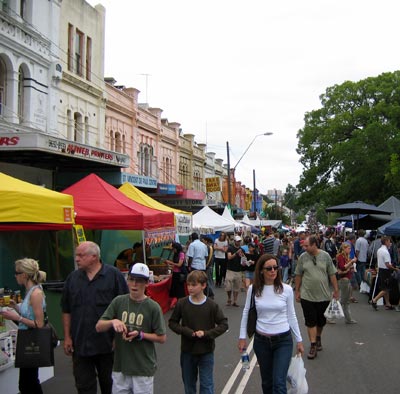 Despite the fact that the fair was winding down, there were still thousands of people working their way up and down Glebe Point Road. We'll definitely be going back next year…