Greek Festival, Darling Harbour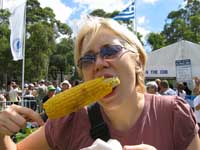 I can't believe I finally scooped Helen! On Sunday the Snook and I walked down to Darling Harbour to check out the big Greek Festival. It was beautiful and sunny and hot and crowded. We had some food and watched some dancers. I had a great time! (The Snook was less entranced: "I'm not emo; I just hate people." We saw that graffito once and it's become a catchphrase.) I even took my camera…My first stop was sweet-corn-on-a-stick. I'm not sure how Greek that is, but it was SO. GOOD. I had it with margarine and salt and pepper.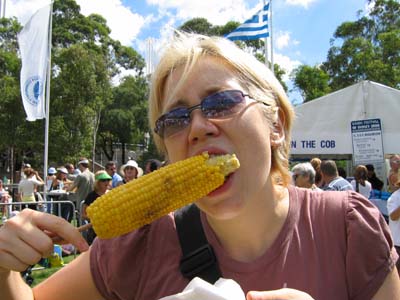 Next we stood and watched a troupe of dancers perform the song everybody was waiting for: "Zorba the Greek."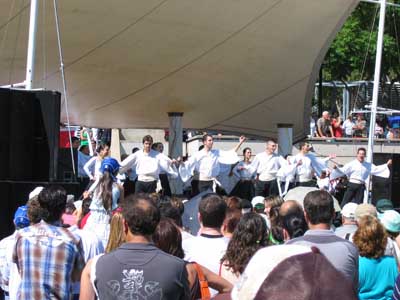 Time for more food! We joined the extremely disorganized queue and waited… and waited…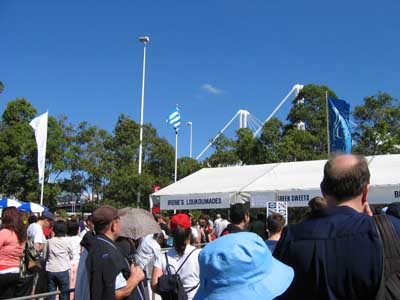 We'd decided against the loukoumades, which were like deep-fried balls of dough dipped in honey. They looked amazing but definitely not in my daily Points allotment. (Incidentally, I'm amused that Helen took almost this exact same picture.)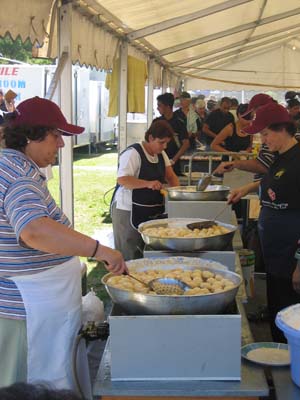 I had the vegetarian "souvlaki," which was basically a pita with chargrilled vegetables, garlic, and tzatziki. They'd made them up ahead of time so it was cold, which was my only complaint. Otherwise… delish.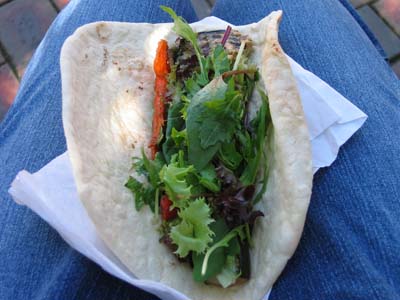 Snookums went for the full meat option. Mmm, looks good.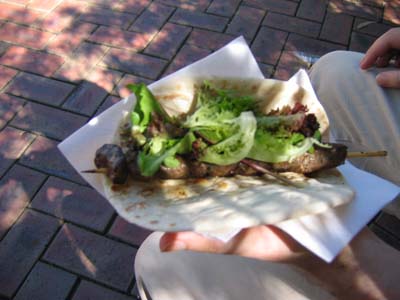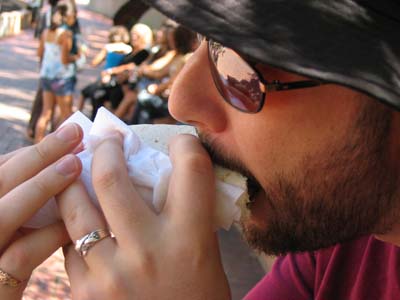 It's fun being a wannabe food-blogger… 🙂