Preparations are underway…
Yeah, that's a lot of eyeballs. Forty-two, to be exact. (I didn't even plan that.) What's even worse is, I actually threw out more than a third of the peanut butter mixture I made. I really should measure when I start these projects…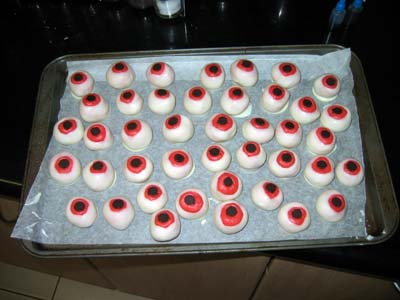 Oh, and if you catch us during daylight hours, you may see this year's special Halloween Rasterbation on CouchCam. It's the Wolfman!