Pizza Bianco with Goat's Cheese and Greens
We've had quite a bit of silverbeet in the fridge from the last two veggie boxes. (For those unfamiliar, it's a green with long stalks and big ruffly leaves. Also known as swiss chard.) The classic ways to use it are in a quiche or in a soup, both of which we've done before. After searching around last night, I hit upon this recipe for a "white" pizza with garlicky silverbeet strewn on top. Yum! The only change I made was using a storebought pizza base, since it was a weeknight and we were too HUNGRY to make our own.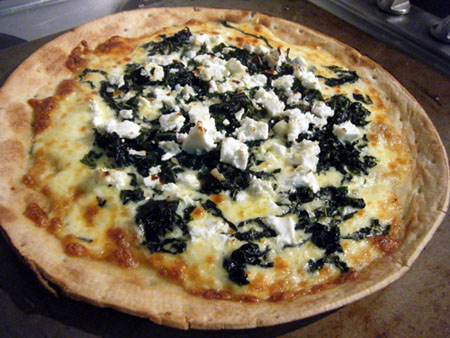 It was excellent. Highly recommended if you're looking for something quick but also a little bit different.