I liked it, so I put a ring on it.
After five years of being married, the Snook and I finally have wedding rings! We just picked them up today.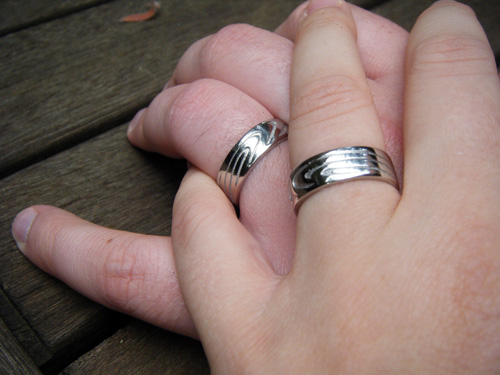 They're platinum and each one features the other's fingerprint, stretched out around the band. They were designed by my friend Candi Robertson of Candi Precious Jewelry. They're shiny, shiny nerd rings and I absolutely love them.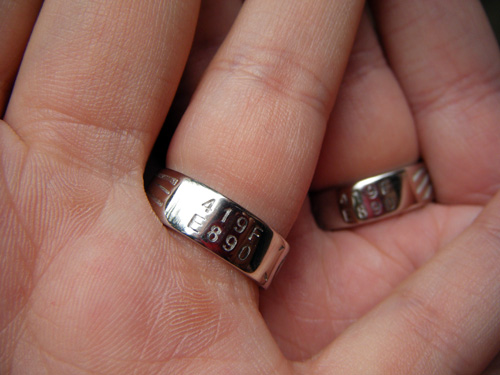 The backs of the rings feature a timestamp in hexadecimal: "419F E890". That's the exact time we got married five years ago. (Candi was dubious at first, but now she loves the idea.)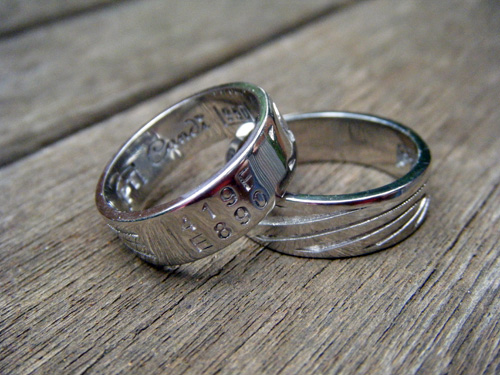 I got to see the rings in raw form a couple weeks ago, and I'm amazed at the change. Candi did such a good job of polishing and finishing them. If you need any jewelry at all, I highly recommend calling her up!