The outgoing Inner City Committee 2010
Here's Geraldine, Rose, and I celebrating our retirement from leading the Guild's Inner City group yesterday.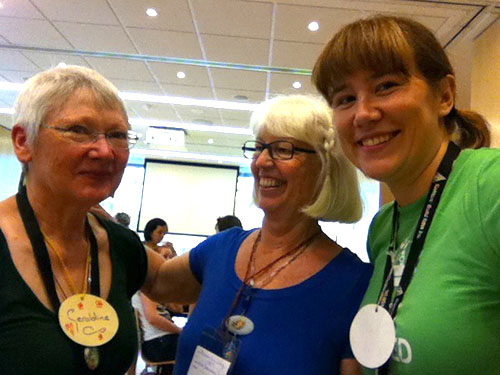 Our term was a long one; it's actually been 22 months since we took office. In that time the membership has more than doubled to 73 and we've changed venue twice. Our group now has its own bank account with a healthy balance. We're averaging about 40 members per meeting. We've had a lot great workshops and talks, many by our own members. I'm really proud of everything we've accomplished! …And I'm looking forward to being a "civilian" again. 🙂
The new committee are going to be great. The Convenor is Tia, and I'll be working with her to hand over the reins. Secretary will be Kelly, and Treasurer will be Jane. Best of luck to all of them!