Christmas Party Roundup
The past two weeks have been full of various Christmas-related festivities.
First there was Spudd's annual party at a pub in Glebe. (Spudds is Mark Carroll, my trainer.) He gives an "award" to each of his corporate clients, so here's me collecting on behalf of my office.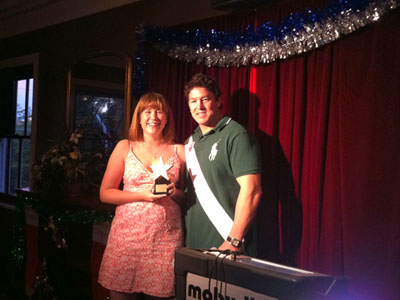 Next was "SKIP" (i.e. Sydney Knit in Public). A few years ago some of the Sydney knitters decided that the annual WWKIP Day in June was just too darn cold for sitting outdoors, and we wanted a summertime KIP too! So the Christmas KIP was born. Each year it's been held at the Sidewalk Cafe down at the Opera House. We had about a dozen knitters this year, and we got some serious double-takes from tourists and theatergoers.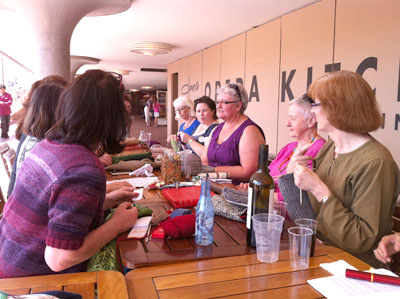 And then we come to the office Christmas Party, which was held last Friday at Baia at Darling Harbour. I broke out my old prom dress for the occasion, as well as my foam reindeer antlers. This is me and Josh, my new coworker from the U.S.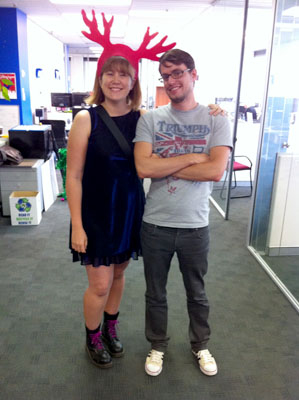 Another one of me and Josh from our table at the restaurant. This one cracks me up, especially with Sven looking inadvertently stern in the center.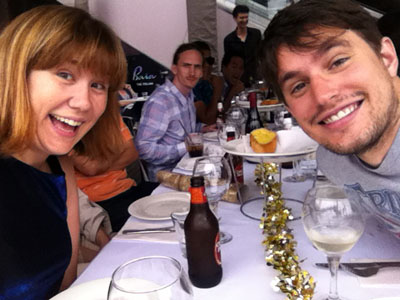 Here's Sandeep, Kunaal and Josh. We had nerdy tech fun at our table.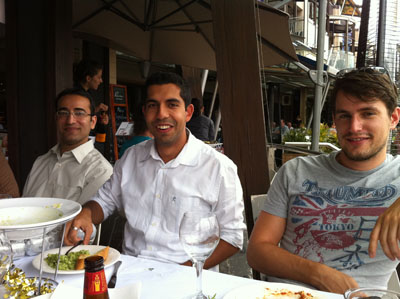 And I swear, if I ever record an emo album, this is going to be the cover. It's me, Fransiska, and Fei looking particularly melancholy.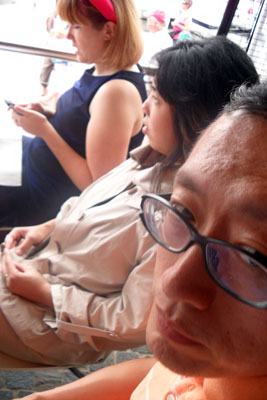 Merry Christmas!