This past Tuesday we packed up all our stuff from the AirBnB in Maxvorstadt and piled into a taxi van to Theriesenhöhe. Later that night, finally emptying our suitcases, I was suddenly hit by a wave of sadness. It didn't feel like vacation anymore.
The suitcases are unpacked in our new apartment… and suddenly I am hit with all the feels. It's a big change. We're a long way from home. What are we doing? I miss everybody back in Australia. 😢❤️

— Kris Howard 💃 (@web_goddess) September 8, 2020
Thankfully a good night's sleep helped, and we have been slowly settling in over the past few days. We really like the neighbourhood. Theriesenhöhe is to the west of the Altstadt, about 1.6mi (2.7km) from the city center. We are walking distance to two different built-up areas with shops and cafes (Schwanthalerhöhe and Ludwigvorstadt), but our particular bit is quite residential. There's decent public transport (buses and U-Bahn stations), and as we learned last week, there are also several lovely parks close by too.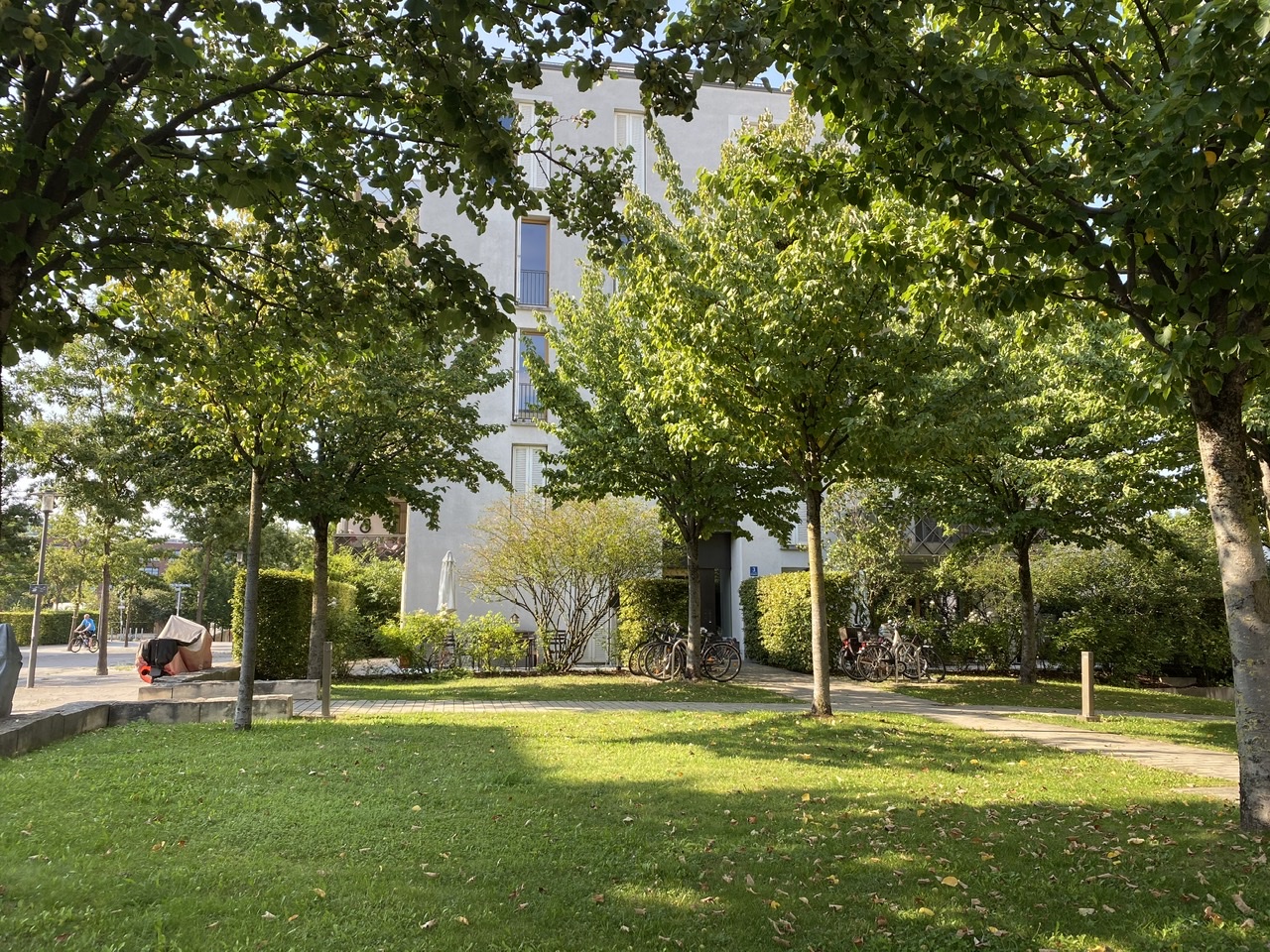 Our building is part of a fairly new complex, and we have a large apartment over two floors. (It's bigger than our house was in Australia!) We were won over by the space – with a big kitchen and two guest rooms that we can use as offices – as well as the outdoor area. It's also furnished, which saved us the trouble of having to go out and get furniture.
Note: the photos that follow are a mix of my own and ones from the real estate website, because the ones there were really good!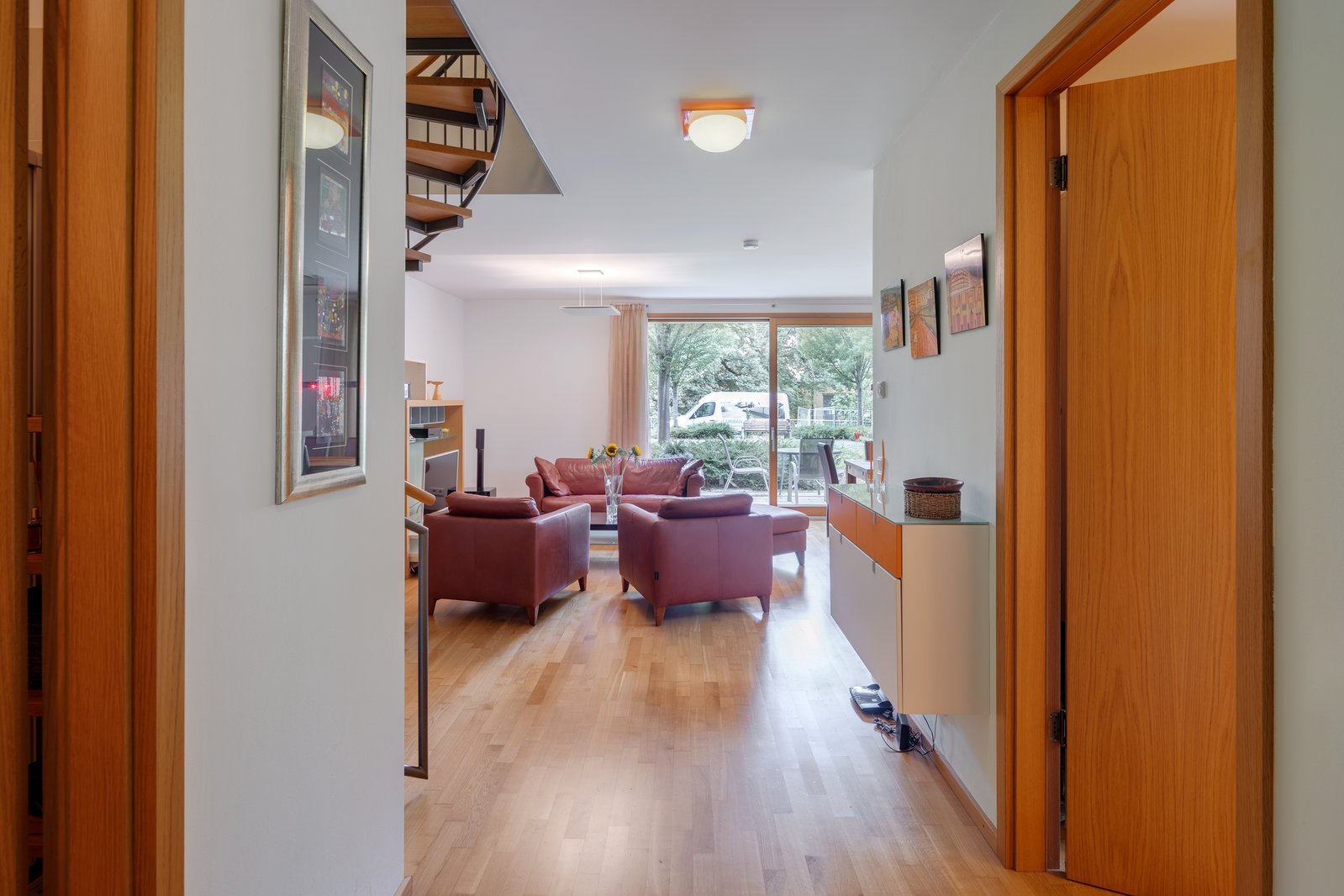 That's the view as you come in. Instead of central heating, it's got heated floors throughout. No air conditioning though – it seems that's really uncommon in Germany. There's a bathroom to the left and a guest room on the right, destined to be the Snook's office once our stuff arrives on the boat. (We're figuring out how to disassemble the bed so that we can easily put it back together when guests visit.)
A lot of the places we looked at had tiny kitchens. I guess maybe people don't cook as much as we do? This one has a full-sized fridge/freezer. Only a ceramic hob though… (We're already missing our induction.)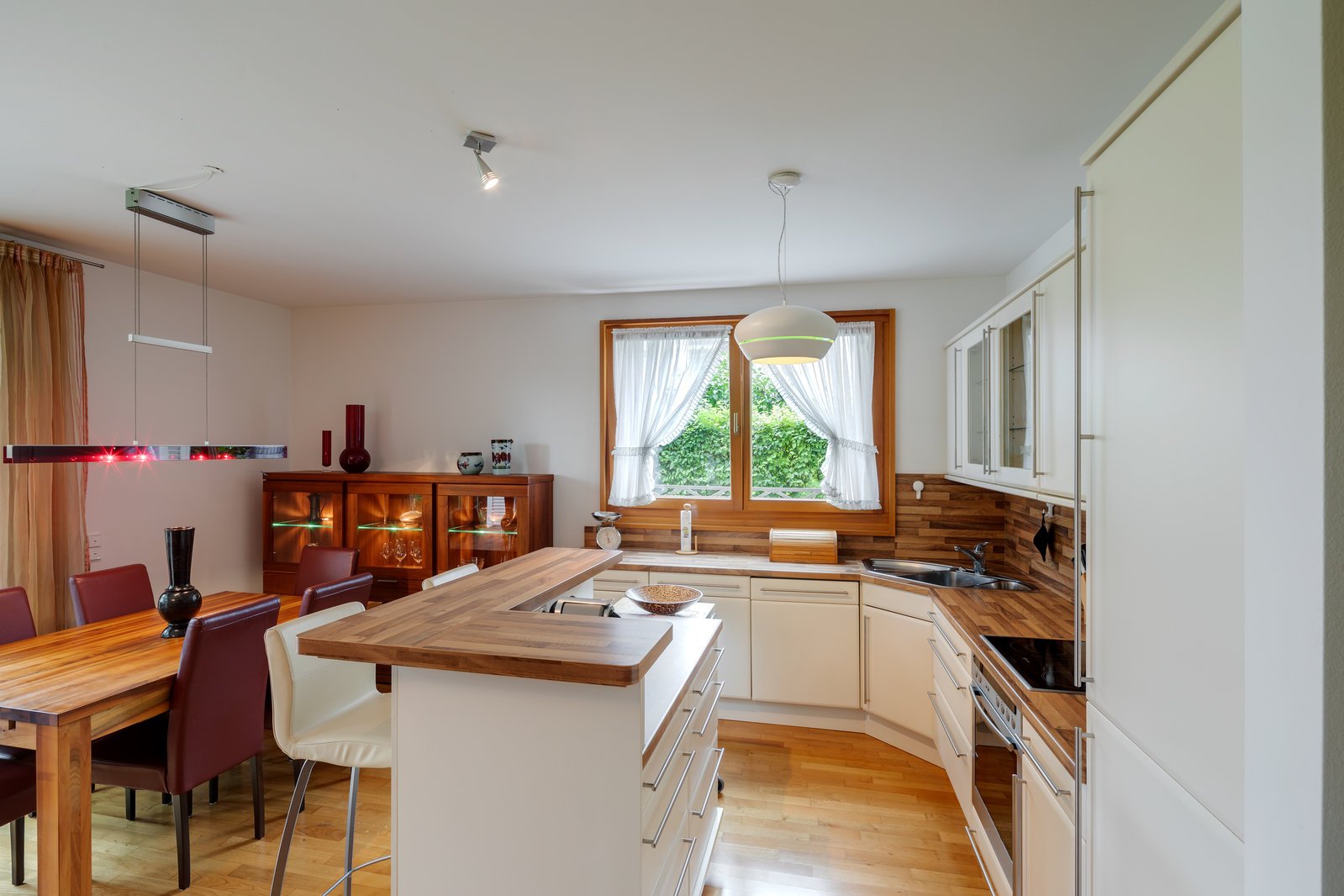 The styling isn't super to my taste – there is a lot of wood happening here, and what's with the red LED light fixture? – but it's growing on me. We've been eating breakfast at the bar, which is fun. Today we had a surprise delivery of a bouquet of flowers from my friend Kelly (who is looking after Petey back in Sydney), and aren't they so pretty?? ❤️💐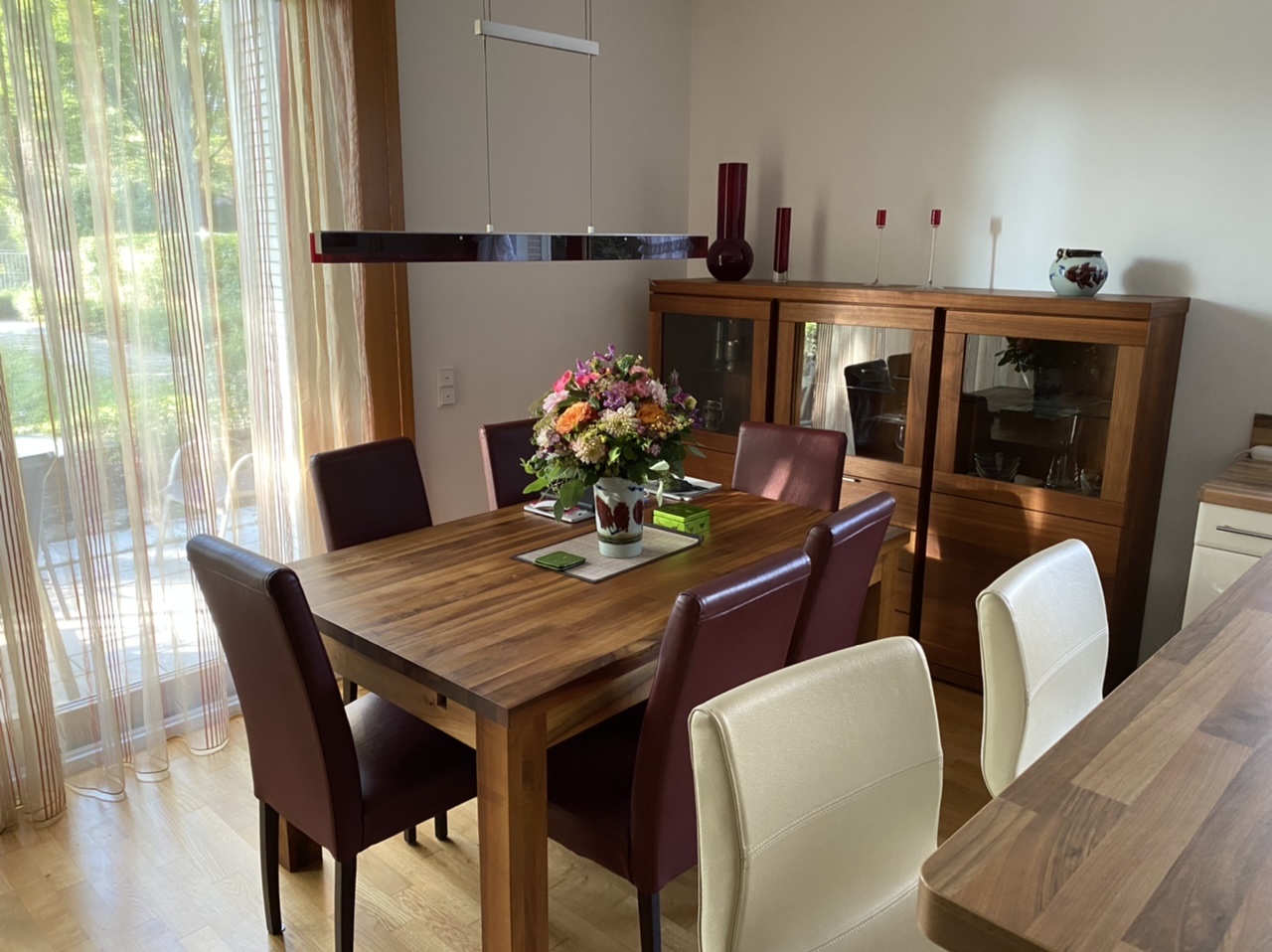 The doors off the living room open up onto a small patio with some outdoor furniture and plants. There's also a sunken lawn with some benches. Beyond that is a lane with a steady stream of pedestrians, runners, and cyclists going between the various parks. We were thinking it would be nice to get some bamboo to screen off the patio and create some privacy, but it would also ruin our lovely view. 🤔
Today we decided we needed to rearrange the living room slightly to maximise TV-watching comfort. That said, we're a little worried that our big TV (which is on the boat from Sydney) is going to be a tight fit in that stand when it arrives!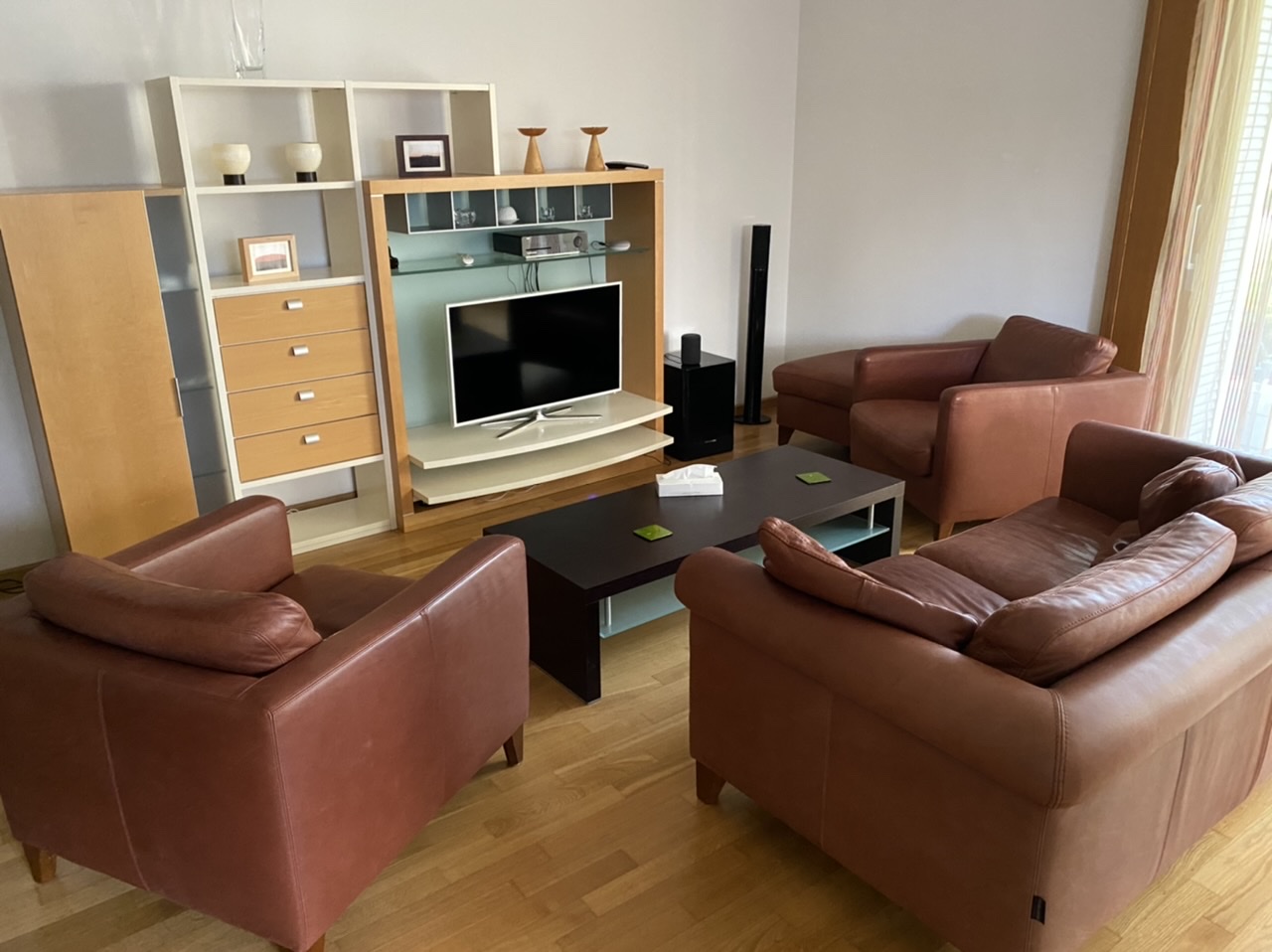 When we were deciding which apartment to get, I sent the real estate link to my friend Hannah who replied: "I love how all these places have winding staircases. It's like the fanciest thing I ever imagined having in a house AND YOU'RE GOING TO HAVE IT!!" 😂 The rest of the rooms are upstairs…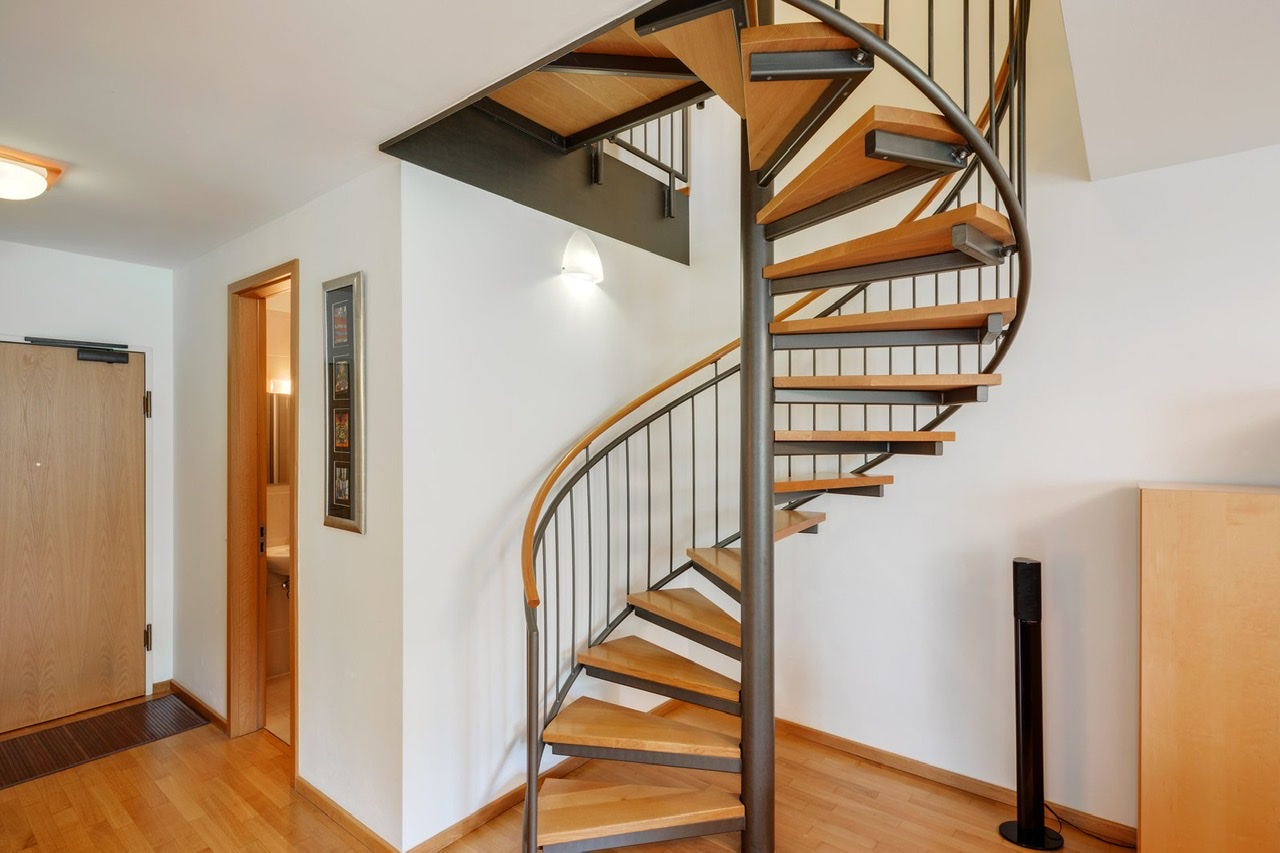 So here's a funny thing we learned about German beds – they're usually two mattresses pushed together, with two separate duvets! Together they're actually slightly bigger than our Queen bed back in Australia. I've just ordered a mattress topper to add some extra softness and to cover the join in the middle…
There's another really big guest room that will also double as my office and craft room. (The sofa folds down into a bed.)
We've also got a big master bathroom with a large tub and a shower, and a small laundry room.
Oh! And I forgot the best part of all… NO TOILET SHELVES! 😂
It'll be really nice once the rest of our stuff gets here and we can start to personalise it a little more. Hopefully next year people will be able to travel again, and some of you can come experience it in person. ❤️