One of the things we promised ourselves when we left for Germany was that when we got back, we'd finally renovate and redecorate the house. We did up the kitchen in 2012, of course, and then the garden in 2013-2014 and the en suite bathroom in 2016. Before we left in 2020, we replaced the carpeting in our offices and the ceiling lights. But the rest of the interior is basically the same as when we moved in, and all our furniture was mostly cheap IKEA stuff we'd accumulated over the years. We saw the move as the opportunity to get rid of a lot of things, and to start to invest in actual interior design and "grown-up" furniture. We also have a few structural things we want to do, like refresh the main bathroom, redo the closets, pull down the ceiling cornice (if we can), and change the window treatments.
So of course, I've started a Pinterest board. Rodd's sister also brought us a giant stack of design magazines.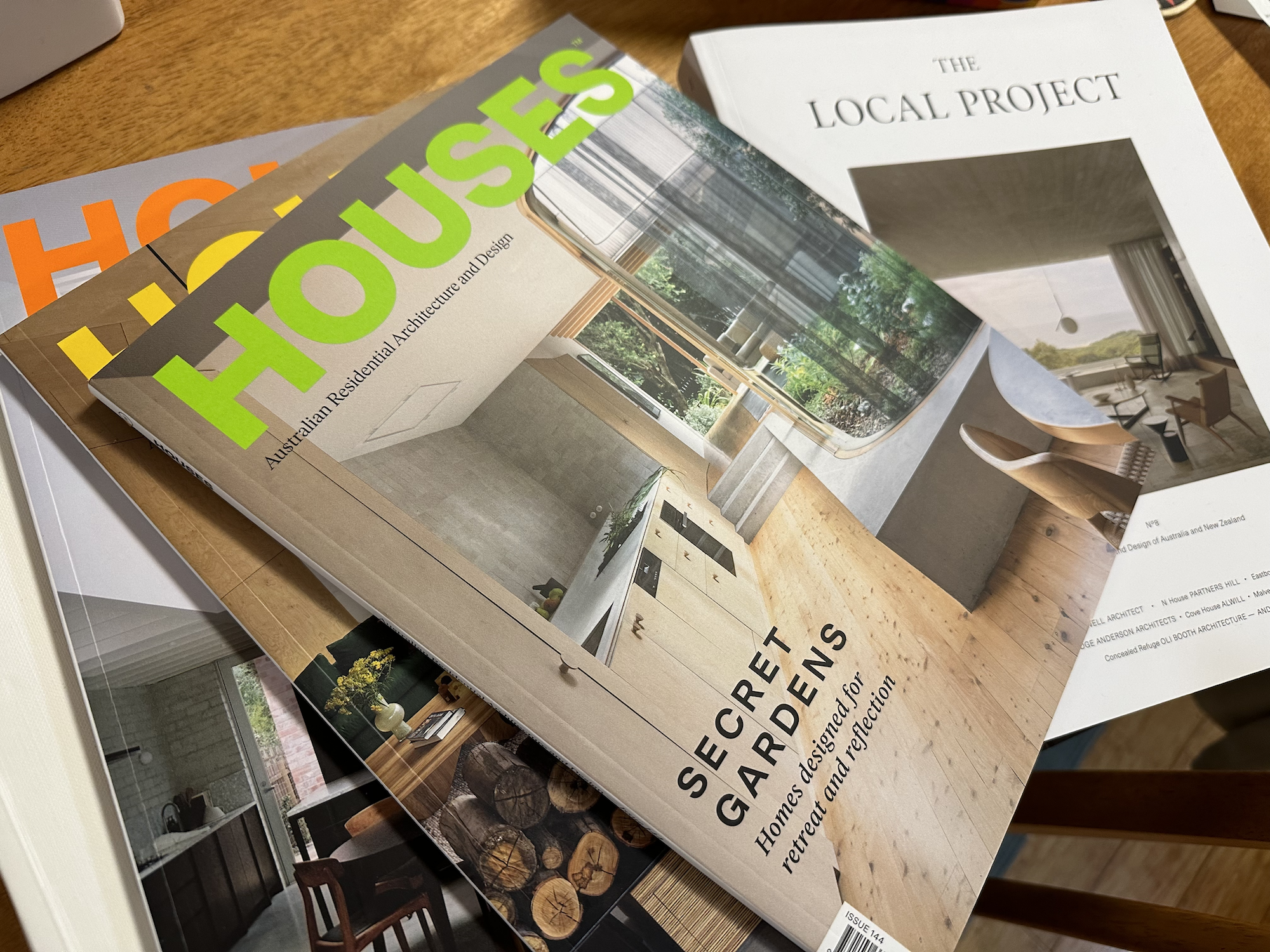 Here's the thing – we both really like mid-century design. We've got a couple pieces that we know we want to keep: our bed, our vintage sideboard, Rodd's Grandma's cupboards and my rocking chair (both of which can be seen here), and these funky little shelves. We've also got some art for the walls. But other than that, everything else can go. We've set an arbitrary rule that we're allowed IKEA things in the bedrooms and offices, but not in the main part of the house.
I find myself scrolling through endless photos of mid-century shelving systems and conversation pits. (Did you know the conversation pit "is back"?) We spent hours today watching Architectural Digest videos on YouTube. But I don't want to just create a pastiche of the Miller house, you know? I think it also needs to be more modern and us, and of course we're limited by the concrete box floorplan that already exists.
If you know of a good Sydney based interior designer, please let me know. We've put out feelers to a few, but always looking for more recommendations!
PS – We did visit the Miller house back in 2019, and it's amazing. (Rodd really, really wants that wall of built-in shelves.) If you're into that type of thing, highly recommend you visit Columbus, Indiana and watch the excellent John Cho film…