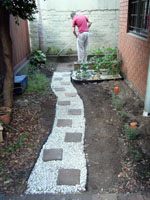 How does your garden grow? Very well, thank you!
Check it out… We got a path! Ma and Pa Snook were in town this weekend so they came over today to help us with a few projects. After Snookums and his Pa made the necessary trip to Bunnings, they got down to work. We now have a shiny new tap halfway along the side of the house, which will make it much easier to keep all the plants watered. They also brought us loads of plant cuttings from the Snook homestead, including four elkhorns which they wired to trees. (Evidently we're supposed to stuff banana skins behind them for food? This Midwesterner sometimes finds rainforest plants a little scary.) After the in-laws headed home, Snookums and I headed out to do some hard labour. He finished digging out our path while I hauled rocks and bags of sand. We lined the path with a fabric weed mat, then covered that with river sand. Then we laid down pavers reclaimed from the back garden. A couple bags of white gravel were added to fill in the gaps. I think it looks nice! Much better than the old tree trunk discs rotting in the grass.
My veggie patch is going gangbusters. I took some photos…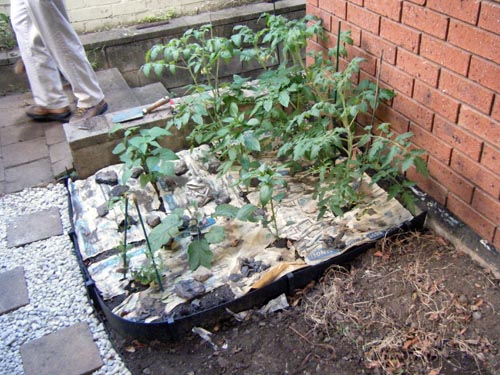 Wow! Check out how far my veggies have come since I planted last month. Last weekend I staked the tomatoes and the peas. Everything is flowering and getting ready to fruit!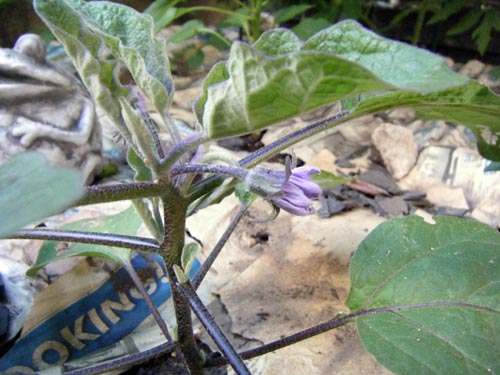 My eggplant has a couple beautiful purple flowers on it.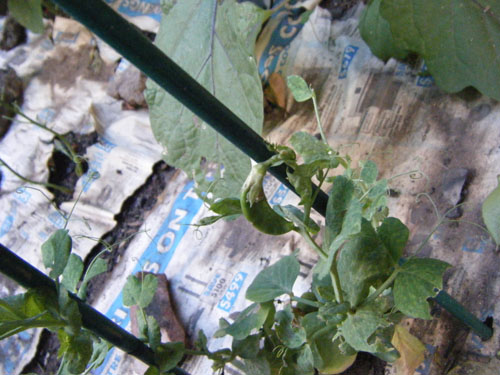 A pea pod! An actual baby pea pod!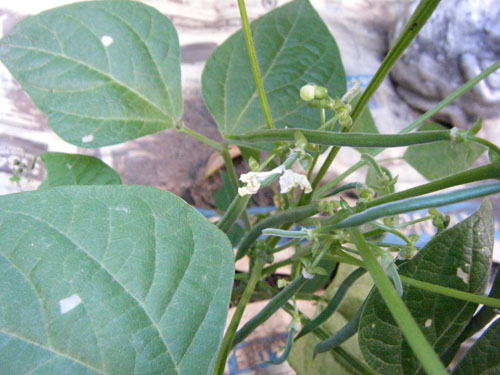 Beans! I have very slender baby green beans!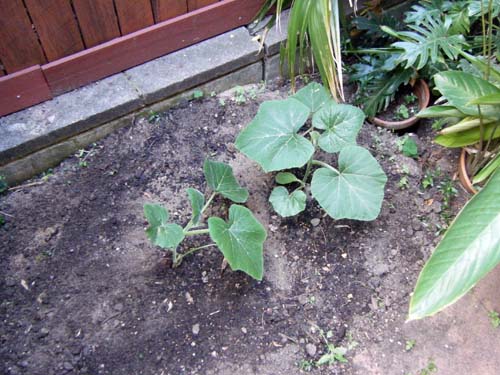 My two pumpkin plants. No flowers yet, but they've grown a LOT in the past couple weeks. It can't be long now.