Friday, August 31, 2001
| | |
| --- | --- |
| | [7] |
A tip for you webloggers: Never, ever try to psychoanalyze someone based on their weblog. Just because they might be a famous person doesn't mean they won't track you down. And two days later they might continue to rip on you on their website. And that will make you feel bad.

(Okay, okay. So Wil's not really ripping on me so much as Brigita. But I did say he had issues. And we're both really, really sorry. *sob*)


I'm perplexed. I've had a poll running on RoaldDahlFans.com that asked, "Do you think it was all right for Danny's father and Mr. Fox to steal food?" (If you're not familiar, Danny the Champion of the World is about a son who discovers his father's pheasant poaching habit, and Fantastic Mr. Fox is about a family of foxes forced underground by farmers.) I wasn't sure what to expect from the results. I mean, critics always accused Dahl of promoting immorality in his stories. But I read those books as a kid and I don't remember them having any effect on me. Danny is one of my favorite books, and I've never shoplifted or poached anything. So I was curious to see what today's kids would think.

The results surprised me: Fully three-quarters of the people who voted felt that theft could be justified. Granted, I'll sorta go along with the idea that it's okay if your family's on the brink of starvation, but still. Thirty percent thought it was okay as long as the person you were stealing from was "bad and rich". I put that option in as a joke!

Snookums and I were trying to deconstruct these results over lunch, and we didn't make any headway. I was willing to write off kids as just amoral, but he thinks that maybe their universe (gleaned from stories, movies, parents, and teachers) leads them to believe that evil people must always be punished, which allows them to think of "villains" as not worthy of the same considerations as "heroes". Which I can see. But I countered with the fact that a lot of people, when polled for their opinion, will respond with what they think is the "right answer" instead of what they really feel. So why didn't more kids go for the "stealing is never right" option? I figured that they'd have had that drilled in their heads enough. He reckons that maybe I was creating a conflict by asking them to admit that their favorite author actually wrote about things that are wrong to do. Since they wouldn't be at my site if they didn't like Roald Dahl's books, they vote the way they think he would.

I dunno. I'm not around kids enough these days. What do you guys think?

| | |
| --- | --- |
| | [8] |
Hmmm. Yahoo News UK is claiming that Britney and Justin got engaged, but I'm not seeing that anywhere else on the Net.

| | |
| --- | --- |
| | [2] |
Britain is going to stop prostitutes from advertising in phone booths. Good. As I said back in January, I hate using public telephones here for that very reason. But for all those hookers worried about a loss of revenue, I direct your attention to my Last Searches page. Judging from that, there seem to be an awful lot of Johns cruising on the Internet. If I were you, I'd be learnin' some HTML. (And feel free to steal that traffic from me. It creeps me out to know that I'm the #2 result for "transvestite contact photos UK".)

| | |
| --- | --- |
| | [32] |
As my Goonies DVD finally arrived the other day, this whole week has been about sampling the delights on that disk. First of all, if you're a fan of the film, go right now to Amazon and order this thing. It's fantastic. The highlights:
Cyndi Lauper's "Goonies 'R' Good Enough" video. I thought that this would just be the same one shown in Mikey's house during the film, but in fact it was a mammoth two-parter featuring Cyndi, the kids from the movie, and a handful of WWF wrestlers. (Yeah, that was during Cyndi's random WWF phase.) The plot has something to do with Cyndi's parents' gas station (Captain Lou Albano is her dad) being bought out by the Iron Sheik, Rowdy Roddy Piper, and Classy Freddy Blassy. But Cyndi finds a hole in the wall and a treasure map and they all end up chasing each other through the catacombs. The first video ends with Cyndi on the log bridge with enemies on either side of her. In the second one she's captured with the Goonies and taken on board the pirate ship. They discover One Eyed Willie's treasure and manage to escape back to the gas station. She tries to pay off the Iron Sheik, but he won't take it. So Andre the Giant comes out and beats them all up. It's the weirdest thing I've ever seen. Snookums, not having lived through that period (and not having had a younger brother into WWF) had no clue what the hell was going on.
"Making of 'The Goonies' Documentary." This is a short little doc that looks like it was made for HBO or something. The best part is seeing the kids goofing off together and watching Richard Donner try to keep it all together.
Outtakes. These rock! You get to see the infamous "Octopus" scene that Data refers to at the end but was cut from the original release. Basically, when the kids are swimming over to the ship this octopus is brushing Stef's leg and she thinks Mouth's doing it. They argue until the thing surfaces right behind them. It grabs them and everybody's freaking out. Data dives down underwater, pulls a tape player out of his bag, turns it on, and stuffs it in the octopus's mouth. Apparently cephalopods don't like loud rock and roll, because the thing drops the kids and scurries off shaking. It's some of the worst effects I've ever seen and it's definitely for the best that they cut it. You also get to see a few other deleted scenes, including one in the 7-11 where Troy almost burns the map.
Cast commentary. This is the best part of all. It starts out by showing you everyone all grown up (exactly as they were in the picture I linked to) and then the movie starts. Some of them, like Jeff Cohen ("Chunk"), have obviously watched the movie several times since it was released. Others, like Martha Plimpton ("Stef"), sounded like they hadn't seen it since it was finished. Those two were actually my favorite commentators. Jeff kept pointing out little bloopers that he's noticed that no one ever caught (he calls Josh Brolin "Josh" instead of "Brand" in one scene), and Martha just keeps ripping on her own performance. At the other end of the spectrum was Corey Feldman ("Mouth"), who comes off looking like the biggest loser ever. He talks constantly and keeps dropping names about all the other movies he was in. He's the type of guy that will make a joke and no one will laugh, so he'll assume they didn't hear him and repeat it louder. Martha told a great story about how he came to her trailer one day and just repeated everything she said for half an hour, so she beat the crap out of him. That was funny. Richard Donner seems to have mellowed in his later years, and he gets in a few good lines. Sean Astin ("Mikey") is only there for the first half hour, and the rest of the cast makes fun of him after he leaves. "Data" (since I can't spell his real name) doesn't say a heck of a lot, but the girls do persuade him to repeat his famous line, "I am wondering, what is in the bag?" Kerri Green ("Andi") doesn't say a lot, but she comes off as okay. And Josh Brolin ("Brand") is just hot. Damn hot. And we'll leave it at that.
So anyway, I think they've put together one of the best DVD packages I've seen. You should definitely get it.

Thursday, August 30, 2001
| | |
| --- | --- |
| | [6] |
And Goran falls even further in my estimation...


Sparky pointed to an interesting story about research on "parasitic computing" that's being done at my alma mater. Dude, if the guys in charge (i.e. the priests) find out about this, I bet they shut it down. Forcing random webservers to covertly do your bidding doesn't sound very nice and Catholic.

Wednesday, August 29, 2001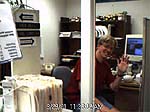 (NOTE: This post is probably only going to be interesting to people I went to school with, so feel free to skip if that doesn't include you.)

Anyway, so I just had a nice IM chat with my good friend Nathaniel Cunningham (yes, he of "Turducken" fame). Not only did he point me to this way cool webcam the grad students have set up at his University, but he informed me that a friend of ours from college named Eric "Hoey" Robben is getting married soon. Hoey was in one of Notre Dame's greatest bands, The Meteors. You can even download their mp3s. I know it's a bit of a random post, but it was just so great to hear from/about people at home. I feel so out of the loop here sometimes. I miss college.

| | |
| --- | --- |
| | [5] |
Notice anything different? I just read this post on Steve's site and it got me to thinkin'. Why do I put the sidebar on the left? I use PCs and Macs equally, so I'm not sure I buy into that theory. And Steve's point about text-based browsers is very valid. I think usability is important and I want to cater to as wide an audience as possible (not to mention the fact that Snookums has been known to use Lynx to browse now and again). So I'm doing an experiment. What do you think? Does it seem more natural to have the sidebar stuff on the right? Please take a second to vote in the poll and let me know what you think.


I know it'd be devastating and kill people and all, but I still can't help thinking that a 45 ft. tidal wave would be a pretty cool sight. I mean, if you're gonna go, you might as well go in a big-ass natural disaster.


More Information I Did NOT Need to Know: Albus Dumbledore uses Viagra (scroll down). *shudder*

| | |
| --- | --- |
| | [2] |
I've joined the "My So-Called Life" DVD pre-pre-order mailing list. Have you?

Tuesday, August 28, 2001
| | |
| --- | --- |
| | [2] |
My friend Tara D. (who I mentioned before) just revealed that not only does she read my blog tons, but she's got her own! I've added her to my link list. You really should check it out sometime. As she herself put it, it's kind of a "day in the life of a comic" type thing. Very cool.


All hail the first official cast picture from Dawson's Creek Season 5! As usual, Dawson takes center stage and underwhelms us with his bad hair, XXXXXXL size pants, and massive forehead. Everyone else looks vaguely pissed off. (Wouldn't you?) And why, oh why, are they hiding Pacey's glorious studliness in the background? I hope this picture isn't indicative of the way the season's going to play out. I suppose there's always PaceyPorn.

Update: I sent round that link to my two DC buddies in the office and one of them responded with these pictures of the new supporting characters this season. With the exception of Pacey's new girlfriend, it ain't pretty.


Oh! Now I get it. Elisabeth's boyfriend didn't sell just any old naked pictures of her to the tabloids. They were "artistic" and he only did it to combat her "earth mother" image. Whatever. In case you have no clue what I'm talking about, read this interview with one of the chicks from Big Brother. Yeah, yeah, I understand about the manipulation of footage and all. But I still can't believe she had no problems with him doing that. (Link courtesy of John.)

| | |
| --- | --- |
| | [2] |
Stinkor ruled!
Gael - who seems to be back to regular posting - pointed to a hilarious story entitled "The Ten Strangest Masters of the Universe Figures Ever!" Didn't know I was into He-Man, did ya? Well, the babysitter my brother, sister, and I went to all through elementary school had this spoiled rotten little brat of a son named Nathan. And Nathan had every single He-Man toy created. Seriously, every one. So when it was raining and we couldn't play outside, we played with those damn dolls. We all had our favorites, but I was torn between Stinkor, the skunk-man who actually stank, and the dude with three faces that rotated within his head. Now that was a dumb super power.

| | |
| --- | --- |
| | [6] |
I know everybody's already pointed to it, but it just completely blows my mind that Wil Wheaton has a weblog. In fact, it weirds me out that Wil Wheaton grew up at all. I had such a crush on him back in the "Stand by Me" days. He and Barrett Oliver (from "The Neverending Story") epitomized my idea of the perfect boy. Smart and bookish and skinny and sweet. *sigh* Anyway, if you're a fellow fan you might also be interested in an interview Wheaton did with AICN last year. Man, he has some issues. (Link courtesy of Ron.)

| | |
| --- | --- |
| | [3] |
Okay, since I promised to mention it, the ex-girlfriend meet-up went very well. After all the drama, she just turned out to be a normal-looking chick. I didn't get a chance to talk to her very much, but she didn't seem unpleasant. Probably not somebody I would be best friends with, but not mean or scary or anything. The whole visit probably lasted less than an hour. So other than that whole "me-puking-two-hours-later" thing, I call the trip a success. Thanks to everybody who voted in the poll and encouraged me to go.

Monday, August 27, 2001

Ah, the end of a three-day weekend. Man, that sucks. On the plus side, though, I'm feeling much better. I don't know what it is about me and holidays, but every time I'm off work I end up sick or causing myself bodily injury (see the Australia trip for further proof). Anyway, thanks for all the kind words. I should be back in the blogging swing of things by tomorrow!

Saturday, August 25, 2001
| | |
| --- | --- |
| | [4] |
Sick.
(Warning, extreme grossness ahead.) Ugh. Nastiness. Either I've caught a bug or else I'm still weak from the blood loss Thursday. Regardless, I'm in bad shape. We ventured into Central London today for the long-awaited ex-girlfriend meeting (more on that later, but the short version is that it went fine) and I unwisely chose to start off the day with an icy coffee slushy. I couldn't even finish it. It was so hot and humid and pretty soon my skin started to get cold and clammy all over. After parting from the Aussies, we successfully purchased The Sims House Party and Amy's digital camera but that was it for me. Amy, Snookums and I stopped in a pub for a cold drink but my stomach was having none of it. Shaky, weak, and feeling icky, I headed for the Tube with the others in tow. How I survived on that rocking train for so long is beyond me. In the end, though, the train won. Let's just say that being sick on the London Underground in a Tower Records bag is not the best way to start off a three-day weekend. *sniff* I want my Mommy.

Friday, August 24, 2001
| | |
| --- | --- |
| | [2] |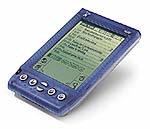 Check out what I just bought! It's a Handspring Visor Deluxe. I've been thinking about getting a PDA for a while now, and this seemed to be the best use for my meager summer bonus. Isn't it adorable? I got the blue to match Boudicca, the iMac at home. I love gadgets.

| | |
| --- | --- |
| | [8] |
Union leaders are calling for British workers to get three more bank holidays to bring them in line with the European average of about 11. A bank holiday, for you Yanks, is like Labor Day or Memorial Day - pretty much everybody gets it off and the banks/government offices are all closed. So not only does the average British worker get, like, at least three weeks of paid vacation, we're also getting 11 work-free holidays. Just to make you even sicker, compare that with the U.S. system where you only get two weeks vacation (if you're lucky) and roughly seven holidays (New Year's, Easter, Memorial Day, 4th of July, Labor Day, Thanksgiving, Christmas). Take my advice: hop on a plane, come to England, and start livin' the good life. (Link courtesy of Jann.)


Dreamlog: My subconscious dredged up one of my all-time top anxiety dreams. I'm backstage in my high school theater, about to go on, and I have no clue what lines I'm supposed to say. This time it was "Bye Bye Birdie", in which I originally played the role of "Rosie". (Yes, "Spanish" Rose, and I had to wear a horrid Hispanic fright wig despite my protestations that many, many Spanish people have light hair, and I'm still bitter about that to this day.) So anyway I went on and managed to make it through the first few lines, but then I just lost it. I woke up before we even got to the first number, "An English Teacher". It was horrible.


I've been cruising around IBM's developerWorks site today. Found some great usability articles, like "How not to make your site accessible", "Instant back buttons", and "Keeping up appearances". Good stuff.


On one hand I loved Bridget Jones (the book). On the other hand, "chick lit" really does frickin' annoy me. Every time I walk into Books Etc. these days there's a table out front full of pastel-colored paperbacks with "funky" cover fonts and "punny" titles. Whatever. You know, I come across enough angsty, twenty-something women moaning about their weight, love lives, and cats on the Internet as it is. There's no way I'd actually want to read it in a book. Literature my ass.

Thursday, August 23, 2001

I've never thought about the Sklyarov case in terms of the "Dukes of Hazzard", but I guess it kinda works. Kinda.


Well, I've officially contributed to the United Kingdom's blood supply. There was a slight bit of scariness, though, when the nurse couldn't decide where to stick me and pronounced that I had "small veins." (My co-worker, Nick, looked over from the next bed and said, "It's okay Kris. That just means they'll have to take it from your neck.") A few more pumps on the blood pressure cuff, though, and a big sucker popped right up. They're so nice over here, the even provide you with a nice little old lady - mine was Judy - to sit with you and make sure you're all right while you fill your bag. Then you get juice and cookies and a sticker to wear. Mine says "Be nice to me. I gave blood today" while Nick's says "I've been a good little bleeder." Ha!


In the course of some further research on "Indian summer", I came across a fabulous site called The Word Detective. If you're interested in language and you've got some time to spare, flip through his archives. I find it hilarious that "jump the shark" has already managed to work its way onto his list.


If you've ever had a person from another country rip into you for every wrong the United States has ever inflicted upon the world (and as an expat, believe me, I have), I recommend you read Sar's essay "This American Life" and then forward it to the offending asshole. Because there really are only so many things you can apologize for, and as much as jerks like my housemate Nick would wish otherwise, Titanic, McDonald's, and the Vietnam War are not among them.


If I was fifteen I'd have a major crush on this kid. Genius, computer nerd, teacher, surfer, and cute to boot. *sigh*


<raise eyebrow>Huh?</raise eyebrow>

Wednesday, August 22, 2001
| | |
| --- | --- |
| | [2] |
I was missing home today. Alex and I got into a debate at work over the meaning of the phrase "Indian summer". They use it here in Britain too, and he's always thought it had something to do with India and the Raj and all that. I, on the other hand, thought it had to do with Native Americans. I think I've found proof that I'm right. Then the network died so Alex went to get us all iced coffees at the shop... which made me think of afternoon Dairy Queen runs at my old job. God, what I wouldn't give for a frozen hot chocolate right now, and then to head home and dive into the lake for a swim. I never realized how nice it was where I lived before.

| | |
| --- | --- |
| | [7] |
See, this is why I gotta donate blood here. Because they don't even want my stuff in the U.S.!

| | |
| --- | --- |
| | [3] |
See Jann? I re-added you! I only took you off because of all the errors your site gave me while you were on holiday. And then when you came back you were having your blogging crisis of faith and thinking of packing it in. But as long as you're around, you can be back on the list. :)

| | |
| --- | --- |
| | [3] |
I finally saw Planet of the Apes last night. I didn't enjoy it. And no, it's not because I had high expectations or anything. I just found the first 2/3 of the movie incredibly boring. You remember in school, when you drew the classic "plot" structure as a flat line that then hits a conflict and inclines up, reaches a climax, and finishes in a denouement? Well, I hate films that don't have a clear ending to the beginning. I just never felt like, okay, we're settling into the movie now. Maybe it's the fact that Marky Mark's character never really stops to try and understand what's happened to him. If you suddenly found yourself in a completely foreign place where existence as you knew it was turned upside-down, wouldn't you freak out a little bit? Wouldn't you need some time to, you know, come to grips with it? Instead he's all just "Go! Go! Go!" You start out on the incline. It's unsettling.

That said, the ending was pretty good. And by that I mean the resolution of that situation on the "planet of the apes", not the surprise little bit tacked on at the very end. I hated that bit. Remember at the end of Jurassic Park 2 when the T-Rex was on the rampage in Los Angeles? It felt like that. It was a cool idea, but there's no real way to work it into the story so they just tack it on. Ebert manages to rationalize it, but I think he's reaching. But anyway, the climax is pretty cool, even if you'd already guessed ten minutes earlier what was going to happen. My final verdict is that this one is probably a renter. If you're gonna be bored for the first 90 minutes, you might as well be at home with a beer in one hand and the remote in the other.


Oooh! Dark Horizons has the first major Dawson's Creek spoiler of the season. Highlight to read: Actor John Wesley Shipp who plays Dawson's father in the series appears to be leaving the show, his character dying off in a boating accident in the new season. Lead actor James Van Der Beek is apparently devastated Shipp won't be on the show anymore. Sweet!


Sen. Jesse Helms will retire in 2003. Thank God. I was starting to think he'd pull a Strom Thurmond on us.

| | |
| --- | --- |
| | [1] |
Jeffrey Archer was convicted. He was humiliated. Everyone in the country knows all about his sordid affairs. He's currently languishing in a prison. So why are the media still gleefully printing every trivial accusation against him they can come up with? Leave the man alone. I mean, really. Spelling errors??

Tuesday, August 21, 2001
| | |
| --- | --- |
| | [4] |
Okay, so I'm going to donate blood this Thursday. I've done it twice before, but the last two times I tried I was denied because of an ear piercing and tattoo, respectively. But this time I should be all good. I like doing it. It feels like a positive thing to do. Something I've been wondering about though... Suppose a woman is, for one reason or another, taking hormonal supplements (for birth control, menopause, whatever). That would be in their blood, right? Do they, like, filter it out? What happens if a man is given this blood? Snookums and I were speculating about this at lunch. Does anybody know? I can't find anything about it on their website.

| | |
| --- | --- |
| | [3] |
Great. As if I don't have enough extraneous website work to keep me busy, now my brain is full of ideas to revamp web-goddess so Matt will think I'm cool. Pathetic. :)

| | |
| --- | --- |
| | [1] |
I don't get it. Aren't Jane Austen and Charles Dickens books already available at Project Gutenberg for free? Why in the world would anybody then pay Penguin Books for an "ePenguin" e-text version?


Awww, little Gwynnie learned that fat people are discriminated against. Can I get a round of golf claps, please?

Monday, August 20, 2001

New Poll: Maybe I'm being too harsh on the good men and women who keep our city running. (Well, mostly running.) Anyway, please tell me what you think of public transportation.


Hooray! Max is back to regular posting. You should definitely check out his new house. I LOVE that red kitchen!


Tube Strike Over Comment at Web-Goddess.co.uk!

Well, not really. I did, however, receive an angry e-mail about this post, where I commented that "Only the bloody English would strike over teapots." A small (yet public) retort to this individual:
I didn't say they were only striking over teapots. Did you even read the article I liked to? It's very clear that the union leaders have other complaints. I just thought it funny that A) tea making facilities were ranked up there in importance with adequate female changing rooms, and B) every newspaper in the country made reference to the "tea" issue in their headlines.
As my original post was only one line, how could you even presume to know what I think anyway? "You no doubt believe that female toilet facilities are a minor disagreement..." Where in the world did I give you any cause to suppose this?
"Pity you don't live in the real world and just make silly headline statements that are only half truths." Headline statements? This isn't a newspaper. I repeat, for those of you who don't get it, that I am not a news service. This is a personal website. These postings are my personal opinion. Take issue with the Times or the Guardian, but don't pick on me for not agreeing with you. Just stop reading.
Sorry for the rant, but I couldn't resist. I have no problem with somebody disagreeing with me, but this person didn't even take the trouble to find out my actual stance. They just attacked. For the record, I think working in public transport has to be one of the most difficult and thankless jobs in London. At the same time, I think the service is unbearably bad and many of the workers seem to have an "us vs. them" attitude towards both the public and the government these days. And I'm not speaking as a tourist; I've lived in this city for over two years now. And to be frank, I don't care if drivers have to use a kettle instead of a boiler. And I don't care if they have to wear ugly red waistcoats. I just want to take the Tube to Heathrow without sitting on the tracks outside Acton for half an hour every single time.

(How flattering is it that someone from London Underground reads my weblog? Well, I don't know that for sure, but given that this individual only took offense at my Tube comment and not at my indictment of British cuisine, one can only suppose.)

Sunday, August 19, 2001
| | |
| --- | --- |
| | [1] |
Can I play too? All the cool kids are jumping onto this new meme. I can't resist. I'm not a gay man, though, so I changed one question a little bit.

I have: to start going to the gym more often.
I see: the gray and rainy streets of London.
I hate: getting up in the mornings.
I miss: Mountain Dew. In a big way.
I wonder: if I'll be here this time next year.
I find: myself becoming more and more like my mother.
I want: my student loan creditors off my back.
I regret: falling out of touch with some of my best friends from college.
I need: self-washing laundry.
I wish: my little brother good luck at college.
I fear: death. Seriously.
I hear: my sister whining that she needs the computer to see if one of her three boyfriends e-mailed her.
I love: Snookums.
I smell: nothing. My allergies are killing me.
I crave: a Tivo. I miss watching TV.
I feel: like I'm doing all right.

When was the last time you...
Talked to an ex: six months ago
Kissed someone: when I woke up this morning
Were sarcastic: What time is it? :)
Laughed: last night when one of my Sims got abducted by aliens
Cried: watching the Buffy season two finale a few weeks ago
Had a nightmare: within the last week
Danced: Snookums and I dance all the time. We conga up the stairs.
Smiled: this morning
Bought something: two weeks ago, a new bra from Marks & Spencer

Last book you read: Bill Bryson "Down Under"
Last song you heard: "Perfect Gentleman" by Wyclef Jean
Last movie you saw: "Cats and Dogs"
Last thing you had to drink: Guinness
Last time you showered: Uhhhhh... Didn't I mention I spent 12 hours in front of the computer yesterday?
Last thing you ate: Papa John's "All the Meats" Pizza, Cheesy Bread, and Breadsticks

Do you...
Smoke: Nope.
Do drugs: Come on. My family read this!
Live in the moment: I'm pretty much incapable of doing anything but.
Sleep with stuffed animals: They're in the vacinity, but not in the bed.
Have sex: Again, I refer to the fact that my Grandpa's probably reading this right now.
Play an instrument: trumpet through the 10th grade.
Have a dream that keeps coming back: Yes, being chased and running, running, running
Believe there is life on other planets: I suppose.
Consider yourself tolerant of others: Definitely.
Remember your first love? Yes.
Have any gay friends? Gay, lesbian, bi. I got 'em all. (This was the question I changed.)
Read the newspaper? Yes, though mostly just to rant at Victoria "Pretentious Ass" Harvey.
Still love your first love? No way. (You can't hear me, but I'm laughing hysterically.)
Believe in miracles: I want to.
Have a favorite candy? Not really. You can't go wrong with chocolate and peanut butter though.
Wish on stars? Yes.
Believe in God: I dunno.
Believe in magic: I wish.
Believe in astrology? Not. I still read it though.
Like the taste of alcohol: Most of it.
Hate yourself? More often than is healthy.
Talk to strangers who IM you: Occasionally. I get lots through my Dahl site.
Have any bad habits: Procrastination, going into work late, obsessively reading Star Wars and Harry Potter spoilers on the Internet.
Like your handwriting: Not really, but I'm too lazy to change it.
Collect anything? Roald Dahl stuff.
Have a secret crush? It's not a secret. I adore "Oz" from Buffy.
Have any piercings? Three total in my ears, and used to have one in my navel.
Have any tattoos: Yes. My last act of teenage rebellion.
Go to church: Nope.
Have any pets: Animals scare me.
Wear hats: rarely, only if I'm having a really bad hair day.
Pray: Not since I was a kid.
Believe in ghosts: I don't know if I believe in them, but I'm sure scared of them.
Care about looks? Not obsessively.
Believe in Satan: Didn't Anne Rice make the argument that Satan doesn't exist because no one would take such a crappy job?
Believe in witches? I know some people think they're witches. Whether they can actually *do* anything is another matter.
Have a best friend: I never used to. I never found anybody who "got" me completely. I think Snookums is the first.


The good thing is that our ADSL seems to be fixed and has been up continuously for the last couple days. The bad thing is that Snookums and I spent 12 hours straight sitting in front of our computers yesterday (me updating this and playing Sims, him playing a MUD and downloading kernel patches). Thank God for Papa John's! :)

Friday, August 17, 2001

David Coursey of ZDNet wonders "Should foreign workers get the boot when Americans hurt?" My biggest complaint about the article is that it ignores Americans who are working overseas. He makes it sound like America is the only possible destination for the "best and brightest" workers. Meanwhile here I am in the U.K., watching the tech sector collapse and praying that I don't get the axe. I've seen British co-workers get laid off, and they simply shrug and start to look again. I've also seen an American friend's U.K. company go under, which meant his stay in England (and his relationship with a South African) was over. Coursey doesn't realize that when people travel overseas to work, it isn't just a job. They make a new life. All companies need to realize that when they import labor, that person is basically reorganizing his life to the company's benefit. The least they can do is respect that.


Frequent visitors to Meg's site know about her daily battles with the woman at the Armenian deli. I used to think it was funny, until something similar started happening to me. My morning ritual used to consist of a hot bacon and egg sandwich from the little sandwich man who comes 'round, until I realized that they're icky, fattening, and give me heartburn. So I started stopping at a little deli called "The Whole Hog" near my office on the way to work. For the first few weeks my order was constantly changing, as I tried through trial-and-error to find the perfect "American" type sandwich. I eventually settled on a brown bap, mayo (not butter), chicken breast, cheese, lettuce, tomato, and mustard. (Helpful tip: British "gherkins" are NOT the same as American dill pickles. They're more like "bread-and-butter" pickles and they taste AWFUL on a sandwich.) Anyway, so I've designed my sandwich and it makes me happy and I've been ordering it for weeks. Except that there's one woman who messes it up every single time. She's the younger, ditzier one, and she never fails to add cucumbers or forget the mayo or something.

This morning was the absolute worst. My sister was off work so she came along to get a sandwich as well. I walked up to the counter, noted with apprehension that Ditz Woman was on duty, and said, "I'll just have my usual please. The brown bap with mayo, and chicken...?" You know, to jog her memory. She's seen me every damn day, even when she doesn't serve me. (I think she's like an apprentice or something.) Then she turns to Amy who orders a tuna fish sandwich. We pay, I go to work, and unwrap my sandwich only to discover... there's nothing on it but mayo and chicken. How could she possibly think that that was ALL I wanted? Do I look like a three-year-old? I know in writing it sounds like it was my fault for not specifying every ingredient, but honestly, both of the other ladies in there can make my sarnie without me saying a word. So this morning's tea was a complete washout. Next to my soggy bun full of chicken, a hot egg and bacon sandwich looked pretty damn appealing.

| | |
| --- | --- |
| | [2] |
My little brother leaves for college today! Dude, how old does that make me feel? Answer: VERY.

Thursday, August 16, 2001
| | |
| --- | --- |
| | [3] |
I took the Diva Test, and apparently I was Zia McCabe in a previous life. Who the hell is Zia McCabe? *Kris heads to the old stand-by* Ah-ha! Apparently she's the keyboard player for the Dandy Warhols. Whatever. (Link courtesy of Kitty Noir.)

| | |
| --- | --- |
| | [2] |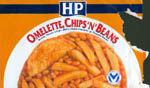 Ewww. So a few days ago a big box that said "Welcome to your new home!" was delivered to our house. (We actually didn't move; we just renewed the lease but the letting agency still put a sign out front, which is presumably how the box people found us.) Anyway, my sister opened it to find that it was full of samples: toilet paper, air fresheners, food, etc. She, of course, promptly ate all the cookies. Last night Snookums and I were going through the rest of it when we found this. That's right, "Omelette, Chips 'N' Beans" in a can. And that, my friends, is British cuisine in a nutshell. A soggy omelette and a handful of fries dumped into a can of baked beans and hermetically sealed for all eternity. Can you imagine what kind of a desperate, hung-over, poor fool would eat such a thing? And these people had an empire on which the sun never set. The mind boggles.

Wednesday, August 15, 2001

Confession: I used to think David Beckham was cute... until I heard him speak. He's got the squeakiest, funniest little voice you've ever heard! And what's with the new eyebrow thing? Hey, Becks, Vanilla Ice called and he'd like his look back.

| | |
| --- | --- |
| | [1] |
Very good article in Salon today on feminists and marriage. I always swore that I'd never do it, but I've been wavering in the years since college. Some of my best friends have gotten married and even I can't deny that it was the right thing for them to do. They make it seem like the happiest decision they ever made. (Yes, Brigita, I include you in that group, even though your stressing freaks me out sometimes.) But how do I reconcile that with the fact that the very same institution is legally denied to some of my best friends, simply because they fall in love with people of the same gender? Not that I think any of them would resent me for making that choice, but personally I don't know if I could do that. And I also know several happy couples who aren't married, who have kids and do everything together without buying into the system. Is that any better? What do you guys think?

Happy Korean Liberation Day!

I've modified the code for my poll slightly, so now if you've voted, the next time you visit the site you'll see the results right away on the main page. (It needs to reset your cookie, though, so you might have to wait til the next poll to see it.)


A good time was had by all at Alex's birthday dinner last night. We headed to the Angelsea Arms, which is near Goldhawk Road in west London. Here are a few pictures from the event:






Snookums is going to be very sad. Danish pop group Aqua is disbanding.

Come on Barbie, let's go party... Ah ah ah ah!


Only the bloody English would strike over teapots.

Tuesday, August 14, 2001

The Straight Dope tackles one of life's great mysteries: who the hell invented "Rock Paper Scissors"? (Dig that "Princess Bride" reference at the end, too.)

| | |
| --- | --- |
| | [7] |
New Poll: It's a tad, uh, autobiographical. Just give me some advice, okay?

| | |
| --- | --- |
| | [1] |
Pole dancin' for charity. I'd make a lot of jokes about it, but that chick makes WAY more money than I do, so I won't.

| | |
| --- | --- |
| | [3] |
AHA! Some poopies have been stealing my images again, but I've got a new way to thwart them. I've rolled it out on Roald Dahl Fans.com and I'll add it to w-g soon. Beware the wrath of Kris!

| | |
| --- | --- |
| | [1] |
I told Snookums about that whole Paint the Moon thing the other day, and he said it would never work. He claims that the main problem is simply that it's too hard to aim, and that you have to be accurate to within half a degree to hit the moon. Space.com thinks it will fail for other reasons. Ah well, it still sounded neat.


Remember that big brouhaha over McDonald's using beef flavorings in their french fries? Apparently they've caved to public pressure and will start giving specifics of their menu ingredients.

Happy birthday to my housemate Alex!
Monday, August 13, 2001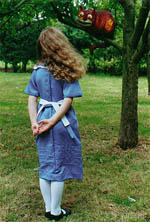 Oxford photos are up!
Highlights include a riotous protest against the useless breaking of little doggy legs, a trip down the raging Thames, all about "Alice in Wonderland", some big scary statue heads, and the famous "dreaming spires" of Oxford. Enjoy.

And no, that's not me on the right.

| | |
| --- | --- |
| | [7] |
DILEMMA: I've been nominated as Blog Babe of the Week, but I'm not sure whether to accept. The guy who runs it claims that it's not sexist, but I feel a little cheesy. On one hand it seems like I'm just pandering to the very weirdos I resent when they instant message me, but on the other hand, I run a site called "web-goddess", so who am I to say I'm above exploiting my gender for a few hits? What do you guys think? I'm not going to bother with setting up a poll, so please just leave your thoughts in the comments.


Roger Ebert discusses the Planet of the Apes ending some more, but I have no idea what it says. (I'm avoiding the spoilers.) You might find it interesting if you've seen the film. I, on the other hand, will continue to wait. *sigh*

| | |
| --- | --- |
| | [2] |
Snookums and I almost bought a webcam yesterday in Oxford. I'm still toying with the possibility. So if I do get one, you guys will shower me with gifts in exchange for naked pictures, right?

(Read the article before you assume I'm sincere.)


This article claims that Jakob invented spam, but I think that's a bit silly. I mean, the concept of "unsolicited internet advertisements" has been around a lot longer than that. Wasn't the first Usenet spam for a lawyer specializing in immigrant Green Card cases? I read that somewhere. Anyway, bitch about a stupid mistake Jakob made once if you must, but don't accuse him inventing spam. He's not that evil. (Link courtesy of Zannah.)


Scroll down to the Dirty Dancing bit. Seriously. You won't regret it. (To this day, every time I catch that film on cable I can hear my college roommate Liz swooning over Patrick Swayze's back. It's that scene, you know the one, where Baby goes over to sleep with Johnny for the first time? And she, like, walks around him and grabs his butt, in what had to be the first cinematic exploitation of a man that I'd ever ever seen? Damn that's a great movie.)

| | |
| --- | --- |
| | [1] |
Congrats to Max on the house purchase. Although methinks you should have that chimney looked into. It's generating a *lot* of pollution. :)


Happy belated birthday to Marcus!

Friday, August 10, 2001

We're off to Oxford tomorrow, so expect a new entry on my Photos pages. Once again, I get to play Michael Palin to all you Yanks, showin' you the sites of Europe. :)

| | |
| --- | --- |
| | [1] |
In case you haven't noticed, I've added some new links to my list down on the left. In the process I suddenly decided I needed to alphabetize them. I know, I know, I said before that I couldn't, but I changed my mind. I don't want anybody to think that I'm ranking them by priority or anything, so this seems like the only fair way to do it. The new links are:If you've got some time to spare, check 'em out. :)

Thursday, August 9, 2001

Yay, Indiana! People crap on my state, but I'm proud to be a Hoosier.


Some mouth-breather asks Cecil: "my question is, the song lady marmalade, what are they saying? is it in another language, or what???" His answer does not disappoint.

(I'll admit, I always thought the "Gitcha gitcha" part was saying "Gitcha, gitcha ya-ya's out, gitcha gitcha ya-ya's here". Ya-ya's being slang for breasts and jollies, respectively. But the Iroquois explanation is much funnier.)


Wow. Britain's gonna make all the major museums and galleries free of charge from December of this year. A lot of them already are, but some of the cool ones (The Victoria & Albert, the Natural History Museum, etc.) still charge admission. But not anymore!

| | |
| --- | --- |
| | [3] |
I just made a new downloadable wallpaper for my Roald Dahl site. It's tilable and it features the famous "dancing lady silhouette" from the intro sequence of "Tales of the Unexpected". It's probably a bit risqué to use at work, but hopefully people will like it.

| | |
| --- | --- |
| | [1] |
The rain coming down outside my office windows right now is scary. I haven't seen rain like this in a long time. And there was the first crash of thunder. Guess I won't be going out to lunch today.


"Hmmm, I don't feel like going to work today. I know what I'll do! I'll plant a fake bomb so the place gets shut down! Yeah, that'll do it."

| | |
| --- | --- |
| | [5] |
I found this BBC article on women's body perceptions really depressing (and depressingly familiar)... until I got to the last bit. A doctor said, "Women think their bodies are infinitely malleable. Most women can't change their shape and it's unusual to be that thin." That perked me right up. Why aren't we hearing this more? This is the type of reality check women need. Of course we're depressed when Slim-Fast and Subway are showing us pictures of people who've completely changed shape. Sure, they include small type saying that the results aren't normal, but they wouldn't be showing it to you if the message wasn't "You can do this too!" Women need to hear that sometimes you can't. You can be healthy, but you can't make yourself into something you're not.

I wouldn't want to look like Jennifer Aniston anyway. She's too bony. Her arms look like my grandma's.

| | |
| --- | --- |
| | [1] |
Matt managed to find some amazing pictures of the new Disney sea-themed resort in Tokyo. It looks gorgeous.

| | |
| --- | --- |
| | [3] |
HAPPY BIRTHDAY BRIGITA!
| | |
| --- | --- |
| | [4] |
I don't mean to be crude, but how many people are going to click on this picture purely to see if they can spot any actual child porn? I admit it, I did. It's like looking at a car accident. You can't resist. I guess that's why Yahoo blurred it.


I am happy to report that UK Papa John's pizza tastes exactly like the US version. Exactly. The breadsticks are spot-on too. The only slight problem with the entire experience was that the delivery guy brought us chicken wings instead of breadsticks, so he had to go back and switch them. But other than that, if I had closed my eyes I might've been sitting in my PW dorm room on the Thursday night waiting for "Friends" to start. Ahhh...

Wednesday, August 8, 2001
| | |
| --- | --- |
| | [2] |
Since when is someone not buying a house considered the news?

| | |
| --- | --- |
| | [1] |
Some interesting Buffy tidbits from the mouth of Spike. (Ooh, I just said "the mouth of Spike." Be calm, Brigita.)


This is so sad. A little English boy had a bicycle accident and lost the top of a finger. So his parents took him to the hospital to have it sewn on. He died. I can't imagine the shock his family must feel.

| | |
| --- | --- |
| | [2] |
Dammit. The UK Survivor application specifies that I have to have a valid UK passport to be on the show. Maybe I can con one of the guys in the office into marrying me...

| | |
| --- | --- |
| | [5] |
I am Cuddly Smurf. Awww, isn't that special? (Link courtesy of Kitty Noir.)

Update: Why didn't anyone alert me to my typo? It read "Cuddy Smurf" for hours.

| | |
| --- | --- |
| | [7] |
A-ha! Finally, proof of what I've always suspected: English people are wrong with that whole "orientate" business. It drives me up the wall when I hear somebody say it. I'm like, "It's "orient," people. Quit cramming in extra syllables."


The Bangles are coming! The Bangles are coming! And I just got tickets.

| | |
| --- | --- |
| | [2] |
What a glorious day! As I was about to leave for work, I looked down and noticed that a new menu had been shoved through our mailslot: Papa John's! Yeah, yeah, globalization is bad and all, but I love me some Papa. It's cheap, it comes with garlic sauce, and it leaves a distinctive smell in your dorm room for days. And check out their website. I love how they're all tryin' to explain to the British what you get with your pizza (the aforementioned magic garlic dipping sauce and pepperoncinis). Damn. I know what I'm havin' for dinner tonight!


Anyone who says "You love me" as an "all-purpose, anytime phrase... a greeting, a goodbye, or just something to throw into a pause in the coversation or to interject loudly while someone is speaking" is certifiably nuts. Exhaustion my ass. (Link courtesy of little.yellow.different.)


Wow. Noxema girl killed somebody!

Tuesday, August 7, 2001
| | |
| --- | --- |
| | [1] |
Feminist bile rising in throat...


"Scientists to Defend Human Cloning Plans in U.S."

I've only got one thing to say about that: Me Stan. Butt chomp! Butt chewy chomp! Butt chewy chomp!

(More at Beef-cake.com.)

| | |
| --- | --- |
| | [3] |
Dude, I wish I had an Aeron chair. We've got these crappy ones that get all crooked and wonky. And mine's got these horrible armrests that I'm about to break off. In order to fit them under my desk so I'm not four feet away from the keyboard, I've got to lower the seat a foot and reach up to type. I also got a new file cabinet under my desk on the left, which means I have to sit off-center in order to fit the extra-wide handles under there anyway. Why can't we get some of the dot-com excess over here? Oh yeah, we've got no money. *sigh*

| | |
| --- | --- |
| | [8] |
How stoked am I that the Goonies DVD finally comes out this month? I just pre-ordered. And check out the Goonies all grown up! Some thoughts...
Data: So cute now. He looks like my uncle Jimmy. (You guys knew my family was Korean, right?) He should be in more movies.
Mikey: In a weird psychic way, Sean Astin's movie roles are intertwined with my life. Seriously. First, there was The Goonies when I was 7-years-old, which I loved. My sister and I've been quoting that movie ever since. Then Sean starred in a little film called Rudy. Two years later, I found myself at Notre Dame. Now Sean's playing Sam Gamgee in the three Lord of the Rings movies. And me? I happen to be dating the biggest Tolkien fan in Europe right now. It's fate, I tell ya.
Stef - Martha Plimpton looks like Martha Plimpton. She has awkward bangs. At least she looks like a girl now (as opposed to that weird "doing-gender-ambiguous-fashion-shoots" phase).
Mouth - Oh Corey Feldman. How I loved you and your parachute pants. Too bad you're scary now.
Andie - She seriously looks way different from what I expected. She looks like she's aged a lot less than the other people. I wonder if she's had some work done.
Chunk - He's adorable! All skinny too! He looks the most normal out of all of them.
Brand - Yum. He's been hot forever. I can't even see him now without thinking of the "armpit licking" scene from Flirting With Disaster. He's gonna marry Minnie Driver and they're gonna have a passel of tall, broad-shouldered striking-looking children.
Who's that in the back? Is that Richard Donner, or Mikey and Brand's dad?
I'm gonna go listen to some Cyndi Lauper.

I can't resist. There are some really hilarious alternate titles for SW Ep 2: Attack of the Clones on Slashdot. My favorites:

Episode II: Luke's Dad Was a Whiner, Too
Star Wars Episode 2: All your clone are belong to...
Star Wars: Dude, Where's My Clone?
Star Wars: Episode 2: The Secret of Clone Inish
Star Wars 2: Electric Boogaloo
Episode II: How I Learned to Stop Worrying and Love the Force

| | |
| --- | --- |
| | [1] |
To the jerk who thought it would be really fun to vote 20 times in my poll: I know your IP address (62.252.96.4). I know your service provider (NTL). And if you piss me off again, I'll block you from voting in my polls in the future.

And here I was just starting to feel charitable towards the Internet community again.


R.I.P Mr. Belvedere.


Star Wars: Episode II--Attack of the Clones??? I'm gonna go on the record here and say that sucks.

Update: Snookums's response to the title:

Isn't it rich, are we a pair? / Me here at last on the ground, / You in mid-air. / Send in the clones.

Isn't it bliss, don't you approve? / One who keeps tearing around / One who can't move / Where are the clones? / Send in the clones.

Actually he goes on through the entire song, but I think you get the idea. :)

Monday, August 6, 2001
| | |
| --- | --- |
| | [4] |
AICN's got some big Buffy premiere spoilers. They certainly sound more plausible than some of the other stuff I've read.


Not to keep tootin' my own horn, but I made lots of updates to my Roald Dahl site this weekend. Oh, and I was totally cheered up by the fact that the first (non-profane) name for my Trivia Master Board was none other than... my dad. :)

Everybody's mentioning BBC1's showing of Johnny Mnemonic last night. I didn't watch it; I was bakin' banana bread. Actually, I probably wouldn't have turned it on if you'd paid me. I saw that film in high school and hated it. I only went because I'd been infiltrating the "computer crowd" (I was getting tired of hanging around with the marching band) and I thought that it might give me a little nerd cred. Unfortunately it was so laughably bad, so horribly clichéd that I couldn't even feign approval. The next day before History class somebody asked me what I thought of it, and I launched into a rant about the perils of thinking of such excrement as high cinema. In the middle of the "Talking super-intelligent dolphins? PLEASE. That was futuristic in, like, 1972..." portion of my speech, I was rudely interrupted by a fuming nerd named Bob Robinson. He told me in no uncertain terms that "Gibson invented all those clichés, so they're not really clichés" and that I had no idea what I was talking about. Whatever. That perfectly encapsulates my feelings about sci-fi and why it often fails to catch the public's imagination. For the hard-core nerds, simply the fact that something geeky exists is reason enough to venerate it, whether it's actually well-crafted or not. I'm as guilty of this as the next person (as evidenced by the fact that I sat through The Phantom Menace eight times). The reason The Matrix worked is that it was more than just computer-speak and future-babble.

Oh, and if Bob Robinson is reading, I finally read Gibson's "masterpiece" and I hated it too. Making a text impenetrable with jargon and neologisms is not always a sign of intelligence. And neither is claiming to understand it.


Everybody in my family learned a long time ago that if I'm reading a book or sitting at the computer, you're not going to get my attention unless you tap me on the shoulder or throw a shoe at me or something. I always figured it was just a side effect of my intense concentration (ahem), but now it looks like it may actually be a type of learning disorder. CAPD (Central Auditory Processing Disorder) occurs "when the ear and the brain do not coordinate fully." I've got all the typical "at risk" behaviors other than the last four. (I was county spelling bee champion and I've never had a problem with language stuff.) And where did I learn of this potentially life-affecting diagnosis? A Slashdot comment.

Friday, August 3, 2001

A chastised Roger Ebert apologises to Barbara Bush for "fueling the denim ruckus". Whatever. I still think it was hilarious.


New Poll: Inspired by my rant today (scroll down), I want to know if you consider yourself as an optimist or pessimist with regards to the rest of humanity. I mean, I think I generally trust people to behave decently, but time and time again I get let down (that jerk at my Dahl site, Bill Clinton, eBay sellers, etc.). Am I just being terribly naïve? Should I adopt a cynical tone of mistrust and then I'll never be disappointed? What works for you?


That Kevin Smith vs. GLAAD thing that Kim reported yesterday seems to have been picked up by the mainstream press. I definitely agree that GLAAD are being jerks here, and that there are better ways of educating people about homophobia. This kind of thing is what gives political correctness a bad name. I'm just glad that the story presented both sides, at least.


Elizabeth Taylor finds new love... with JEFF GOLDBLUM? That's just too weird. Thus endeth my long-standing crush on him.


Great. And the IRA set off a car bomb in west London last night. Lovely. I wonder if they'll try to get Hammersmith Bridge again too? It's practically in my friggin' backyard. Wonderful.


AGGRAVATION. It's been a horrible week. Lots of people have left the company, including my friend Ferret and my housemate Nick. I can't begin to explain how weird and sad this all is. Good people are leaving; the people that - to me - define where I work. The future seems uncertain. And our company Summer Party is today! I don't feel very celebratory.

On top of all that, I was up til 2 a.m. listening to the stereo downstairs boom out the best of 80's Crap Rock, as Nick reveled in his newfound freedom. Whatever - I'll cut him some slack; he's had a bad week. I reserve the right to bitch out the other people that were present though.

AND, WORST OF ALL, I just went to check on my newly redesigned and relaunched Roald Dahl site, when I noticed in my Admin site that someone qualified to get their name on the Trivia Master Board. "Sweet!" I thought. I've got to personally approve all the names, though, so I went to check who it was. It was "f**k_me". (No asterisks; I just put those in for my mom's benefit.) What kind of a jerk would do that? Why do I bother building nice free things for the people of the Internet when all they try to do is abuse them? Luckily I've got the bastard's IP address, and if he tries it again, I'll boot him for good. Suddenly I feel a little bit better.

(Sorry for the journal-like rant, but every now and then I feel the need to get angry in a public way. I'll get back to weblogging, I promise.)

Thursday, August 2, 2001
| | |
| --- | --- |
| | [2] |
IT'S DONE! Behold, my magnum opus.

| | |
| --- | --- |
| | [1] |
Definition of Frustration: Finally getting through to Matt's site after practically a weeklong absence, loving the kickass new design and tons of unread posts, wanting to leave comments on, like, every item, and NOT BEING ABLE TO! Please bring comments back soon, Matt! I'm gonna explode.

Wednesday, August 1, 2001

Killer peanut butter. *sob* What the heck am I supposed to eat now?

John Cusack for President!

I forgot to put these up as well... It's the pottery Amy and I made for Snookums for his birthday. First is the espresso cup and saucer I made for him, and then the front and back of the goblet Amy painted. Yes, that is supposed to be a portrait of me and him. No, I don't think that the breast size is very accurate.





| | |
| --- | --- |
| | [5] |
I recently cleared out my digital camera's memory card and here were some of the gems I found:



My sister with the little birthday cake Rodd got for her at Tesco. Yes, that's a tea light on top. We didn't have any other birthday candles. And please disregard the large bottle of Gordon's Gin on the table beside her. I, uh, swear we don't drink a lot. Or something.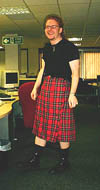 Do not stare directly at the German's legs! Blindness may ensue. This is my friend Christian, who Snookums and I call Sid (for various geeky reasons). He apparently lost some bet and as punishment had to wear this kilt all the way across London to pick up a girl. As compensation for embarrassing him, here's a link to his extremely helpful PHP website.

Here's my hair following the first of the "Intense Red" dye jobs. I get it done about every six weeks, although I really should get it done more often these days (my hair grows fast). Reds are also very tricky to maintain, as they tend to fade quickly and the color can wash out. I finally wised up and got some expensive yet effective color preserving shampoos. It was so funny when I went home in June, because half my family didn't even recognize me.



There's my sister again. This was from our ill-fated trip to the UK Blogger meet-up. See, I told you we were there!



So we dodged another dreaded computer virus. Nice. I'm afraid I have to object, though, to the picture Yahoo! includes with their 'Code Red' article. Why a shot of little Chinese kids using a computer? If you didn't read the accompanying caption, you'd probably think these were the miscreants responsible for the worm. Very manipulative, that.


Ack! It's 9:15 am and I'm still sitting here unshowered. The ADSL is up, though, and I couldn't resist the opportunity to do my first supa-fast blog posting. We think BT might finally be fixing the damn thing, seeing as how we're finally getting about 60% uptime as opposed to the 5% we got the last few weeks. Of course, it dies every time I get near it so we'll see if this post goes through or not...

archives
You can search through the archives by post keyword using the form on the left, or you can browse by month using the links at the bottom.
"Moblog" refers to posts and images posted directly from my mobile phone.

"PW Blog" refers to posts recovered from my very first weblog, which dealt with news related to my college dorm.