Friday, August 22, 2014
Favorited on Twitter
Reading on Flipboard
Shared on The Old Reader
Thursday, August 21, 2014
Shared on Instagram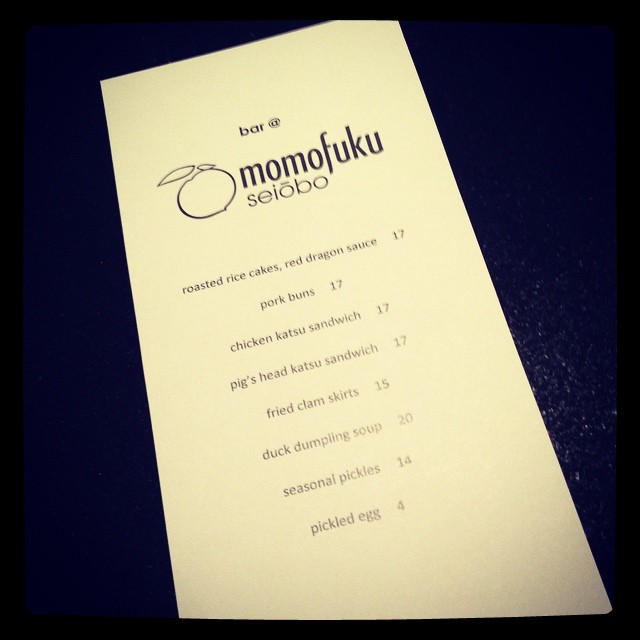 Spur of the moment decision tonight with @rdrkt and the Snook. Cocktails, pork buns, katsu, and artisanal pickles... @ Momofuku Seiobo at The Star
Favorited on Twitter
BriWrites: If any computer geeks are reading this can you please invent a filter that screens the term "ice-bucket challenge" out of my feed? Thanks.
Tweet_Dec: "It's pronounced 'Ice Bouquet Challenge'." http://t.co/3lr9REjOJU
Wednesday, August 20, 2014
Reading on Flipboard
Monday, August 18, 2014
Favorited on Twitter
Reading on Flipboard
Sunday, August 17, 2014
Favorited on Twitter IKEA Hacks

Totally went down the IKEA hack rabbit hole for a couple hours today. I'm definitely thinking of improving our Billy with some trim and mouldings, a fresh coat of paint, and possibly even some hipster backboards. (And damn, how gorgeous is this faux mid-century modern sideboard!?) Where's my skillet?

5 Myths of Cast Iron Cookware - Maker Tour | The Kitchn - I want one, but oddly Rodd thinks they're probably more hassle than they're worth. Cute!

Shark Pencil Case Tutorial Ethical Dilemma

Should your robot driver kill you to save a child's life? - PC & Tech Authority - Interesting little ethical conundrum that I hadn't thought about with regards to self-driving cars. Is it a matter of users having a "setting" in the car for "Save me at all costs"? Or, as Rodd more cynically put it, would there be a premium upgrade for the software that includes self-preservation if you pay enough?

Saturday, August 16, 2014
Shared on Instagram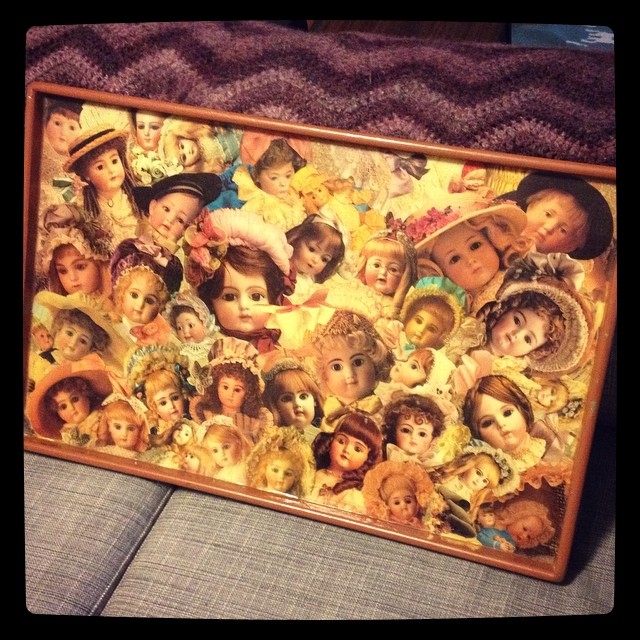 Can you believe no one else wanted this masterpiece?! I LOVE MY CREEPY DOLL DECOUPAGE.
Favorited on Twitter
andrewsayer: I was so busy at work yesterday, my smart phone had 70% battery left at 5pm.
Reading on Flipboard
Shared on The Old Reader
Shared on Instagram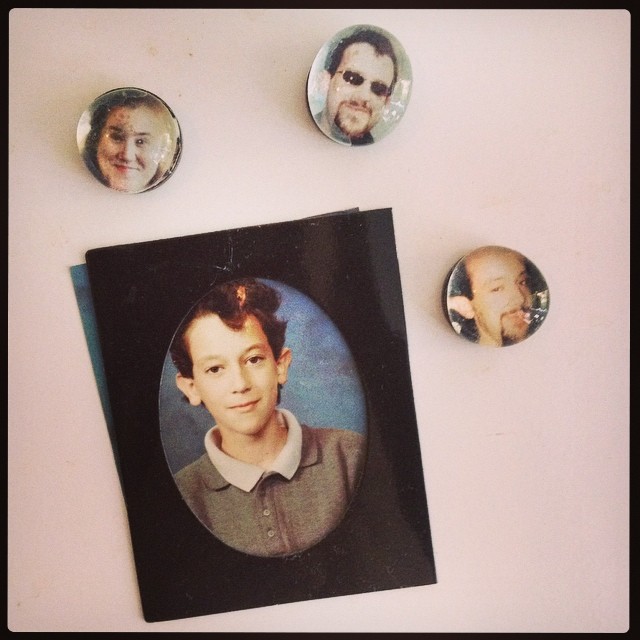 We're packing up the Snook's grandma's house. This was on her fridge. @ Normanhurst

Friday, August 15, 2014
Shared on The Old ReaderAsians and LinkedIn, huh?

Diversity of Various Tech Companies By the Numbers - Pixel Envy - Interesting reading. I was trying to come up with comparable stats for our technology team. It depends greatly on what you define as a "technical role". Do project/iteration managers count? Ours have technical backgrounds and manage the team's priorities on a daily basis, so I think they count. Do user experience experts and designers? Ours build prototypes, write design specs, and pair with programmers to tweak CSS. I think that counts. What about QA? They're not writing code, but they're sure as hell trying to break it and make it better. Again, in my book they count. Then you get to someone like me. Yeah, I'm management now. But I also talk at length about our technology in meetings, write technical reports, evaluate new technical solutions, and spend way too much time actually trying to debug technical problems for other people in the business. So yeah, I'd count me.

Add all those up and I think we'd come out towards the top of that list. Still way less than 25%, but not bad by comparison. Plenty of room to get better though. "Wow, that sounds hard."

How to Be Polite - The Message - Medium - This was lovely, and I liked it. previous week

welcome
I'm Kris Howard, a thirtyish Hoosier living in Sydney, Australia. I'm the TV Development Director at Mi9, working with my team on cool stuff like 9jumpin. I knit and sew and have crazy adventures. This is my weblog and personal site.
recent comments
TOAST: "Be aware of this method. It's genius. I found a rusted out grill-pan in my basement. Scrubbed it wi..."
carolbaby: "You totally should! They're just brilliant and surprisingly little hassle - to clean fill with boili..."
Kris: "Oh, thank you Lyn! :)..."
LynS: "...and you are one of the most polite people I know...."
John: "As my iPod Touch is a WiFi only model, for most of my typical weekday the Todoist web site would be ..."
Kris: "Whoops! Fixed! (You can probably still use the web version on your iPod Touch though. It scales down..."
John: "Just a quick note to point out that the link to the Todoist site is broken. (Sadly it turns out that..."
DrK: "Yay :)..."
[see last 50 comments]
knitting (in progress)
recent craft projects
» Hawaiian Negroni
» Out-of-this-World Washi Dress
» Melbourne Cup 70's Dress
» Heisenberg Blue Cupcakes
» Negroni Shirt for Mr Snook
[see all crafts]
currently reading
» Influence: The Psychology of Persuasion by Robert B. Cialdini
weblogs
a room of my own
Amanda Palmer
Anton Emdin Illustration & Cartoons
Carbo-Mobile
Daring Fireball
defective yeti
Divine Comedy of Errors
Get Rich Slowly
Ghost in the Machine
Gift and Mystery
Girls of a Certain Age
Grab Your Fork
jlcfyi
jp knit 'n' natter
Just Ask Christopher
Ken Jennings Blog
knitabulous
Krisalis
Lemon-Lime
Little Tiny Hangers
Lots of Co.
miftik
missfee
Neil Gaiman's Journal
not martha
PomPom
Pop Culture Junk Mail
Random Knits
Rose Red
Scrubbles
sh1ft.org
Shades of Grey
smitten kitchen
Sore Eyes
Subversive Anarchic Lesbian Femme
The Simple Dollar
Tom&Lorenzo
Waiting is my favorite!
Witty Knitter
yogaknitdra