Thursday, April 17, 2014

Competitive people pleaser seeks self-identity. - career job achiever | Ask MetaFilter - Apparently my sub-conscious is posting MeFi questions while I'm asleep.

Monday, April 14, 2014
Shared today on Instagram: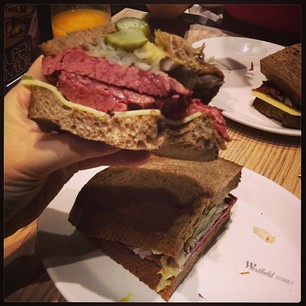 Now THAT is a sandwich.

Powered by Webstagram

Shared today on Instagram: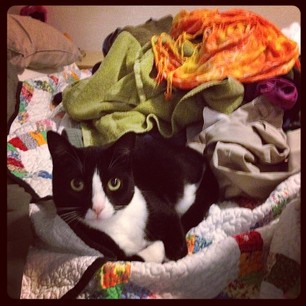 Petey's fave place to lounge is in piles of clean laundry. (Little turd.)

Powered by Webstagram

Sunday, April 13, 2014

Hand-Stitched Bob's Burgers Portraits | MAKE: Craft - SO COOL. Right, Amy?

Shared today on Instagram: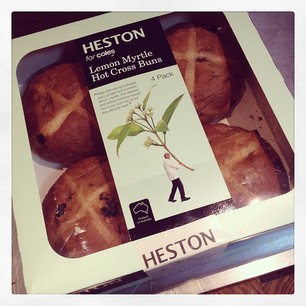 This is probably offending @drkknits on so many levels, but I couldn't resist!

Powered by Webstagram

Shared today on Instagram: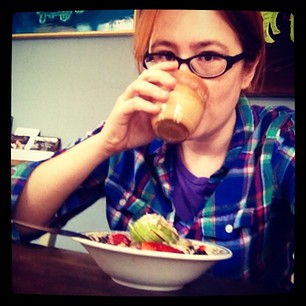 Solitary hipster breakfast selfie.

Powered by Webstagram


« previous week

welcome
I'm Kris Howard, a thirtyish Hoosier living in Sydney, Australia. I'm the TV Development Director at Mi9, working with my team on cool stuff like Jump-in. I knit and sew and have crazy adventures. This is my weblog and personal site.
recent comments
Staci: "Just got the magazine with this article a couple days ago and it made my day! Especially the Doherty..."
Emily: "With you all the way! ..."
TOAST: "My high-school physics teacher used to talk about some of his colleagues mouth-pippetting HYDROGEN C..."
Aunt D: "Love the new color...."
Emily: "Blimey, totally fascinating as well as touching. Thanks Kris. ..."
Cheryl: "I totally agree! I also skipped running my annual Oscar pool at work because of the lackluster field..."
Patrick: "I'll second the endorsement. I converted about a year ago, and it's been incredibly helpful, as oppo..."
Erin: "Fitbit cutomer service is amazing. They replaced my old Fitbit Ultra I think five times. The chargin..."
[see last 50 comments] [RSS feed]
knitting (in progress)
recent craft projects
» Hawaiian Negroni
» Out-of-this-World Washi Dress
» Melbourne Cup 70's Dress
» Heisenberg Blue Cupcakes
» Negroni Shirt for Mr Snook
[see all crafts]
recent search requests
» salmon soy chilli salad
» jamies duck salad with giant croutons
» thewebs goddes of birth
» harris farms sydney marshmallows
» hen pincushion pattern
[see last 100]
weblogs
a room of my own
Amanda Palmer
Anton Emdin Illustration & Cartoons
Carbo-Mobile
Daring Fireball
defective yeti
Divine Comedy of Errors
Get Rich Slowly
Ghost in the Machine
Gift and Mystery
Girls of a Certain Age
Grab Your Fork
jlcfyi
jp knit 'n' natter
Just Ask Christopher
Ken Jennings Blog
knitabulous
Krisalis
Lemon-Lime
Little Tiny Hangers
Lots of Co.
miftik
missfee
Neil Gaiman's Journal
not martha
PomPom
Pop Culture Junk Mail
Random Knits
Rose Red
Scrubbles
sh1ft.org
Shades of Grey
smitten kitchen
Sore Eyes
Subversive Anarchic Lesbian Femme
The Simple Dollar
Tom&Lorenzo
Waiting is my favorite!
Witty Knitter
yogaknitdra